What You Need to Know: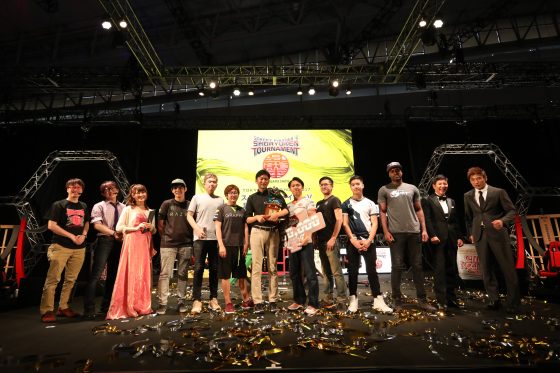 2018 has already kicked off with an enormous bang, especially for the gaming community here in Japan. Tokaigi Game Party Japan 2018 ushered in a new era for the competitive gaming scene in Japan, as it was the first ever event that rewarded players with real cash prizes and licenses to take part in eSports activities.
TOKYO GAME SHOW 2018 is looking to continue this trend on a much larger scale, as the event will be tailored more towards growing the eSports scene, increasing the use of live streaming platforms, a bigger focus on globalization as well as XR (AR/VR/MR).

Today in Tokyo a banquet was held at the prestigious Hotel New Otani where the number of guests who attended were high, but so too was the energy and passion to help TOKYO GAME SHOW 2018 be a great one. Announcements were made regarding booth applications and that those interested could now apply for the upcoming event, which takes place from September 20th - September 23rd at Makuhari Messe in Chiba.

Since its inauguration back in 1996, TOKYO GAME SHOW has evolved into an event that is now on the ranks of E3 when it comes to major announcements in the game industry. Since 2016 more than 600 companies and organizations have participated, while over 250,000 attendees have showed their support since 2013. We'll definitely be at the event to capture all the amazing footage so be sure to keep it locked here for more!
Source: Official Press Release
---
I'm truly excited to see the rise of eSports in Japan, it's been long awaited indeed!
With so many incredibly talented players from across all genres of gaming, I totally agree that the eSports stage is going to be massive!
---