También puedes leer este artículo en: Español
Like moths to a flame, human beings seem to have an innate fascination with the dark side. A few hundred years ago, during the height of literary Romanticism, the genre of Gothicism emerged, entrancing people from all walks of life to the nooks and crannies that lurk within the darkest shadows.
This fascination never really left man, it seems, since people to this day remain drawn to things that are dark and gothic. This is prominent in a lot of things, including anime, which features storylines and characters that lie very close to the darkness.
In fact, characters of the dark have become quite endearing in anime, with a good number of them being deconstructions of their usual depictions. Thus, anime is rife with demon girls who have good hearts, and girls of the dark that look for nothing but the pureness of love.
In this list, we will be exploring ten of anime's most notable demon girls. Here goes the Top 10 Demon Girls in anime.
10. Rias Gremory from High School DxD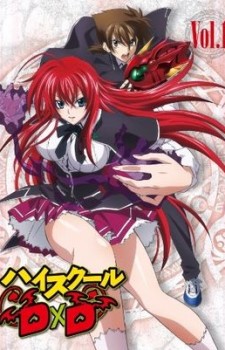 Episodes: 12
Aired: January 2012 - March 2012
One cannot think of demon girls in anime and miss Rias Gremory of High School DxD. The red-haired, busty beauty of this ecchi, harem anime not only has killer looks, she has killer powers as well. Born into the prestigious House of Gremory, Rias is imbued with the Powers of Destruction, a rare ability that disintegrates matter, both living and inanimate.
Despite her great power however, she still retains a soft spot for her perverted love, Issei, and she never hesitates when it comes to going to great lengths to protect him. A demon through and through, Rias is the first girl in our list.
---
9. Yura, the Hair Demon from Inuyasha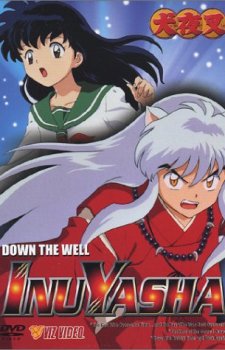 Episodes: 167
Aired: October 2000 - September 2004
Yura is a hair demon that challenged Inuyasha during the first episodes of the anime series. She reveres hair, to the point of her practically worshipping it. In fact, she is so enamored with Inuyasha's hair that she desired to kill him for it. She uses her hair in a variety of ways, from weapons to tools of manipulation. Eventually, it took both Inuyasha and Kagome's combined efforts to fully bring her down.
Though Yura appeared very briefly on the show, she was nonetheless very notable among fans due to the fact that she was the first real threat to Inuyasha and Kagome. She is also the first enemy that was so powerful, the anime's main pair had to work together to defeat her.
---
8. Mirajane Strauss from Fairy Tail

Episodes: 175
Aired: October 2009 - March 2013
Mirajane is one of the sweetest girls you'll ever be introduced to in Fairy Tail. Apart from her extremely sweet persona, she is also very pretty, as proven by the fact that she has posed for Sorcerer's Magazine multiple times as the guild's poster girl. Though her outward persona is that of a petite, harmless girl, Mirajane hides immense power inside her. In fact, during her past, she was even the rival of Erza, one of Fairy Tail's most powerful mages.
Eventually, during the battle between Freed and Elfman, Mirajane finally snaps, unleashing the immense power inside her. As it turns out, her true power, called Take Over: Satan Soul, is one of the most powerful in the guild. She easily overwhelms Freed, who, despite using his demon powers himself, can simply not hold a candle against this innocent-looking, gentle, demoness.
---
7. Nerine from Shuffle!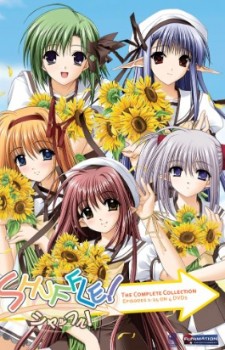 Episodes: 24
Aired: July 2005 - January 2006
Nerine, or Rin, is the only daughter of the King of the Devils. However, her demeanor and disposition is completely the opposite of her family background. Behind her bloodline and dark magic, which she does unleash at times, lies a sweet, good-natured girl who likes nothing more than to love and be loved.
Personality-wise, Rin is demure, speaking in a formal manner most of the time. She is also very shy, especially in relation to her beautiful voice, which is so beautiful that it is dubbed as "Angel's Bell."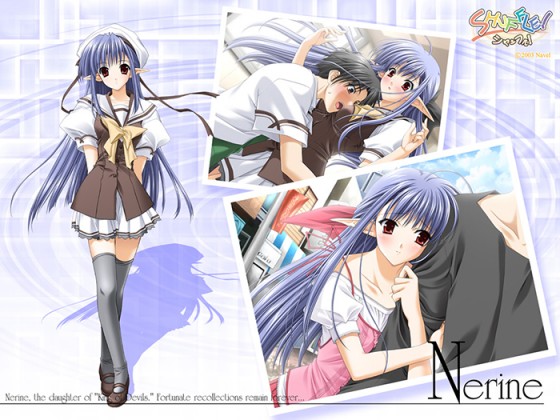 ---
6. Youko Shiragami from Jitsu wa Watashi wa

Episodes: 13
Aired: July 2015 - September 2015
This perky, memorable girl from the hit anime Jitsu wa Watashi wa holds the 6th place in our list today. Though she's technically a half-vampire, she nonetheless possesses a number of characteristics of the conventional anime demon girl. Born to a vampire father and human mother, Youko goes to a school under the condition that her vampirism must be kept secret.
It was a pretty fair arrangement for the pretty half-vampire, but when her secret gets discovered by Kuromine Asahi, who just happens to uncover her secret as he is about to confess his love to hear, things get very very interesting.
---
5. Miia from Monster Musume no Iru Nichijou

Episodes: 12
Aired: July 2015 - September 2015
Among the girls in this list, Miia is probably the one who actually looks very inhuman by default. Born as a Lamia, a half-human, half-snake subspecies, she is one of the first nonhumans that was assimilated into the human world. Assigned as the first ward of Kurusu Kimihito, a hapless volunteer of the Cultural Exchange Between Species program, she aims to integrate herself to human society as effectively as she can.
Everything's not that simple though, as her arrival essentially turns her ward's life upside down. Despite her nonhuman appearance though, Miia is extremely sweet, naive and carefree. She also has a knack of being very clingy when she sleeps. Eventually, Kurusu starts getting attracted to the buxom and pretty Miia, but there's only one problem - the law on interbreeding between humans and nonhumans is extremely strict.
---
4. Yuka Kamitsuki from Kemonozume

Episodes: 13
Aired: August 2006 - November 2006
From this gritty, unique anime comes one of the best star-crossed lovers story aime has offered in the last decade. Yuka Kamitsuki is one of the Shokujinki, a race of flesh-eating demonic monsters that can assume human form. While working as a skydiving instructor, she falls in love with Toshihiko Momota, a man who has trained all his life to slay those of her kind.
After the truth is revealed, Yuka and Toshihiko decide that love is more important in their lives than the factions that divide them. Among all the girls in this list, Yuka is probably the one that can definitely be nightmare fuel, as her appearance as a Shokujinki is nothing even remotely close to looking human.
---
3. Mukuro from Yu Yu Hakusho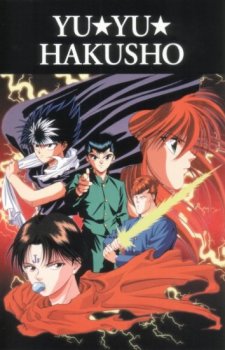 Episodes: 112
Aired: October 1992 to January 1995
Among all the girls in this list, Mukuro is probably the most intimidating due to the sheer amount of power she holds within her. Classified as a Superior S Class Demon, she is one of the Three Kings of the Demon World, and is said to be the second most powerful among the Three Kings during her prime. In the manga, it was stated that the only one who holds more power than her is Raizen in his prime.
She was closely related to one of the main characters in the series, Hiei, whom she fought in the final tournament of Yu Yu Hakusho's plot. However, it was stated that she actually hold back her power during the tournament, in order to give her competitors a fair fight. Ruthless, powerful, and somehow even beautiful, Mukuro is arguably one of the strongest demons in anime.
---
2. Priscilla from Claymore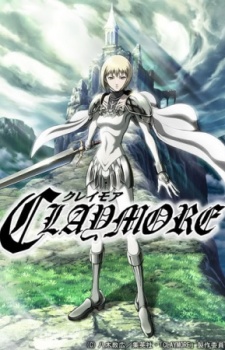 Episodes: 26
Aired: April 2007 - September 2007
Among the ridiculously powerful awakened beings in the Claymore universe, Priscilla is the one that arguably holds the most notoriety. It is said that she is one of the most powerful Claymores that the organization ever created, to the point that she immediately shot up to Number 2 after becoming a full Claymore. She crossed swords with the series' most powerful, Teresa, in a deathmatch where Priscilla eventually awakened.
Her power was so immense that once she awakened, she becomes the most powerful awakened being, even exceeding that of the three former Number Ones that awakened. She is, however, the ultimate target of the series' main character, Clare, whom she considers insignificant. Imposing, overpowered, and, just like Mukuro, strangely beautiful, Priscilla is this list's Number 2.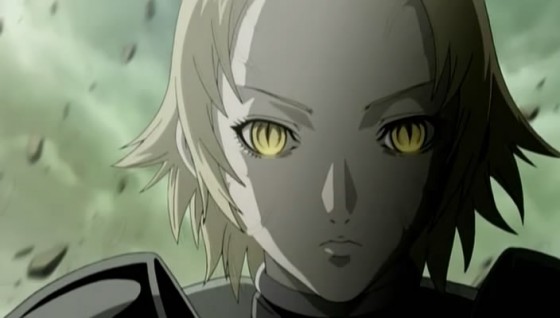 ---
1. Enma Ai from Jigoku Shoujo (Hell Girl)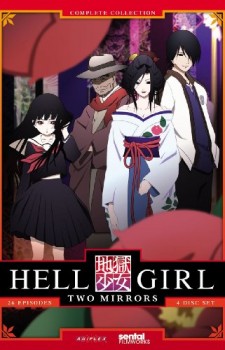 Episodes: 26
Aired: October 2005 - April 2006
At the top of our list is a girl that works under the Master of Hell himself, Enma Ai. After a painful experience of betrayal in her past and after exacting revenge upon those who betrayed and gave her pain, Ai attracts the attention of the Master of Hell, who persuades her to work for him as the Hell Girl, a messenger of vengeance for people with a strong hatred in their hearts. Through the centuries, she has worked for Hell's master, exacting revenge and sending souls to the Underworld.
Personality-wise, Ai is very reserved, and due to her painful past, she rarely shows any emotion. However, she does show traces of her humanity from time to time, especially when she gets bound to send an innocent person's soul to Hell. An otherworldly spectre that ferries people's souls to Hell itself, while retaining the appearance of the eponymous anime girl, Enma Ai is our list's Number 1.
---
Of course, I'm pretty sure I just scratched the surface of anime demon girls with this list. Thus, if there are any notable characters that you would like to add to our list of female demonic fatales, feel free to mention them in the comments below!
---