También puedes leer este artículo en:Español
The world of dating can feel like heaven or hell. We've all had some relationships where our significant other could easily be described as a b*tch from hell. The fortunate thing about anime is that even demon girls can be heavenly sweet. A population of devilishly darling girls ranging from high school succubi to ditzy demons, regal vampire queens, and DD demon lords live out their lives, some in simple slice-of-life and others in epic story arcs that give Bram Stoker a run for his money. We now count down ten of the cutest creatures of the night in anime. This is an update to an older list so be sure to check out the original below too!
10. Kurumu Korono from Rosario + Vampire

Kurumu Korono is a demon girl with the heart of an angel. She is a student at Yokai Academy and is deeply in love with Tsukune Ano. She's also a succubus. You'd imagine that it would be easy for her to ensnare Tsukune with her aphrodisiac powers, but he makes the decision that getting him to love her through magic is wrong. She wants him to love her because of who she is, not because of a spell. She is one of the most honest characters in the series and one of the most dependable ones, too. Kurumu is always the first to throw herself in front of danger to protect her friends. She cute and sexy all rolled up into one. She has a killer body yet wears a baggy sweater and loose-fitting socks that gather around the ankles. Kurumu even wears a blue ribbon that matches her blue hair. You combine her cute appearance, sexy body, loving personality and the fact she can bake you all the muffins and pastries you want and you get a succubus that doesn't need any special powers to entice your devotion.
---
9. Ai Enma from Hell Girl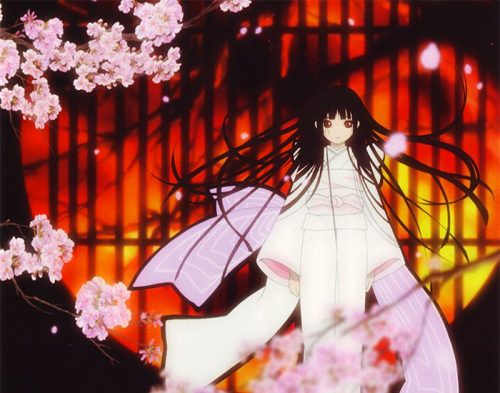 Ai Enma is very different than most of the girls on this list. She is, in fact, an actual demon spirit and a servant of Hell in the way most of us think of Hell as a place of punishment. Ai, which ironically can mean love, is a quiet girl with long black hair and red eyes. She is often seen wearing a black seifuku, or sailor uniform. Her work as a servant of Hell is a form of atonement; Ai was sacrificed to a mountain god centuries earlier by her village, but she dug herself out of her grave and burned all the villagers alive. She is now summoned by those who think they've been done wrong. In exchange for their souls when they die (naturally), she'll drag the other party to Hell immediately. Her personality seems a little detached but the more you watch her story she seems like she still has feelings and is looking for excuses, or just hoping that people will choose not to contract with her. Her fate of being punished for exacting a just revenge is tragic and leaves you hoping that there's some way she can find happiness.
---
8. Elucia De Lute aka Elsie from The World God Only Knows

Elsie has a similar job as Ai from Hell Girl in that she sends spirits escaped from Hell back, but she's a complete 180 personality-wise. She is a bubbly, earnest and sweet girl. Elsie teams up with Keima, a high school student and dating sim master, in order to expel spirits from teenage girls by filling the holes in their hearts with love. In many ways she is a go-getter, working her way up from janitor in Hell to soul-catcher, though it did take her 298 years. Elsie has a good heart, despite causing problems for the people around her. An example of that is she tells Keima's mother that she an illegitimate child of her husband's in order to stay with Keima in the role as his little sister. Keima's mother accepts Elsie right away, then goes off to beat the Hell out of her traveling businessman husband. Despite being a bit of a dork, Elsie is good at her job. Elsie and Keima collect loose soul after loose soul and she looks adorable doing it.
---
7. Lilith Asami from Trinity Seven

Lilith Asami is a teacher at the top-secret magic school Royal Biblia Academy. The academy's job is to train mages to stop what is known as the break down phenomena, a magical plague that dissolves organic matter and had spread over the world. Her job, as a teacher of course, is to guide and train Arata, an immature, sex-obsessed mage. Lilith's main goal is to prevent Arata from becoming a demon lord by teaching him to control his potential power. She doesn't sound like a demon, does she? Yet, it is revealed that she is in fact Lilith Azazel, the daughter of a demon lord who had her memories erased. Hence, qualifying to be on this list as a demon. Lilith is an amazing mage, one of the most powerful in existence. She's also a knockout with a PhD in L-U-S-T. No, we're serious. Her thema, or cource of study, is the magic pertaining to the sin of lust. Lilith is rather prudish for a mage that studies lust and makes a great foil for the sex-obsessed Arata. She on this list for her beauty, brains, and overwhelming power as a mage.
---
6. Vignette April Tsukinose from Gabriel Drop Out

Horns, check; spade tail, check; bat-like wings, check; malicious intent, nope; bad to the bone, not even close; Vignette April Tsukinose may be a demon by birth but she's an absolute angel of a girl. She is the demon next door and best friend to the protagonist Gabriel, a foul-mouthed slob and MMORG-obsessed angel. Vignette does her absolute best to take care of the wayward angel by getting her out of the house and to school as often as she can. She is genuinely adorable as a demon; she doesn't lie, cheat, or litter and is the first person to offer help if you need it. Vignette is a demon girl goody-two-shoes and we sometimes wonder what she'd be like if she let her little hellion out. I'm sure she'd do something bad like not wash the dishes right away. She is a full-blooded demon but seems absolutely divine.
---
5. Mina Tepes from Dance of the Vampire Bund

Mina Tepes is the ruler of all vampires and dragged the entire species out of the coffin and into the light of day, figuratively speaking. She has arranged in a deal with the government of Japan to establish a "Bund," an autonomous region within a state, on an island off Tokyo as a homeland for vampires. Mina is a shrewd leader. She has to be a cunning leader to assemble political power and economic might. The vampire queen has to fight factions from within the vampire world and from the human world to defend her dream of an island nation. She has several faces she shows to the world: the queen, the warrior, and the girl. We are never sure which is the real Mina. We'd like to think the real Mina is the one we see when she is with her bodyguard and lover Akira Kaburagi. She's a smart girl who enjoys teasing the boy she loves and has a heart full of love for him and her people.
---
4. Satanichia McDowell Kurumizawa from Gabriel Drop Out

Satanichia is an arch-demon bent on conquering Hell and Heaven. She will hone her skills by not doing her homework, teasing angels, and not separating her recycling. She is truly a demon, one descendent from a long line, and ready to leave her mark on the world. The reality of Satanichia is a little different. She's an idiot. She thinks she's truly being evil by leaving the cap on the bottle when she recycles it. The dimwitted demon is also the perfect mark for Raphael, an angel that has a better chance of becoming a demon lord than most demons. Raphael truly enjoys toying with extremely gullible Satanichia. She's like the redheaded dorky little sister you've always wanted. We even feel bad for the girl, she's continually taken advantage of. We know she is a kind girl who's always willing to help those in need. She may be a demon but she's also just a dork worth mentioning in this top 10.
---
3. Mio Naruse from The Testament of Sister New Devil

Mio is a beautiful teenage girl with long red hair and a fiery personality. She tends to have a bit of a short temper, but that's understandable considering that she watched the people she thought were her parents get killed and then finds out that she is the heir to the deposed demon lord. Along with her body guard Maria, a succubus, she devises a plan to dupe a widower and his son into taking them in. They don't realize that their marks are immune to their spells. Instead of kicking them to the curb, the father and son decide to take them in and protect them. Convinced by Maria, Mio forms a magical contract with their new step-brother Basara, a contract that will alert him if she's ever in danger and also makes her his servant. If she disobeys him or thinks bad thoughts about him the magical contract makes her very horny. The lustful punishment is a great contrast to her conservative demeanor. Mio is most of all just a teenage girl trying to figure out who she is in this magical world recently revealed to her. We like Mio because her character develops from a scared girl putting up a front of toughness to a girl with power and the knowledge of how to use it.
---
2. Rais Gremory from High School DxD

Rais Gremory is the youngest sister of Lucifer, which gives her more than enough street cred to appear near the top of this list. She lives her life as an everyday high school student and the president of the Occult Research Club, a club filled with other demons. She is, as a lot of demon girls we come across, a red-head with a killer body. She does her best to take care of her friends and balance the demands of her station as a devil elite. The demons that follow her as members of the club normally have to go out when summoned by someone and do their best to grant their wishes, mostly mundane stuff like keeping someone company. We like Rais not because of her power or her aforementioned rocking body, but because of the gentleness and humbleness she shows as she wields that power. She is arguably one of the most powerful demons in the story yet cares for others and doesn't rule like a tyrant. She treats the members of the club like a family and will do anything to protect them. Rais earns our respect, our devotion and love as an elite that understands the idea of noblesse oblige.
---
1. Satou Sakie from Interviews with Monster Girls

We've all had that one high school teacher we end up having a crush on and Satou Sakie is no exception. Even though she does everything she can to make herself less attractive to avoid the attention. Satou lives alone in the country; she takes the first and least-crowded train to work in the morning and home at night. She even wears a track suit, no makeup and keeps her hair in a ponytail -- all to seem less attractive. The trouble she goes through to be less appealing almost works. You see she is a succubus and emits pheromones that arouse most men and even some girls. We can't help but like her, pheromones or not. She adorable, too. We love watching her deal with her conflicting feelings in regards to her crush and fellow teacher Takahashi Tetsuo. She is an honest and caring teacher, though she may keep her students at arm's length for their own protection. She knows that standing too close or god forbid actual physical contact can bring on a dangerous amorous reaction in people. We love her for her self-sacrifice and living a rather lonely life all to protect us from ourselves. It's a sacrifice that puts her at number one on this list.
---
Final Thoughts
The life of a demon girl never seems easy. You always have one crisis or another to take care of. You, if you're fortunate to be the male protagonist in one of the stories, will often have some trial of your own. You just need think of Tsukune Aono from Rosario + Vampire and his multiple near-death experiences. You don't need to convince us it's worth dating a demon girl; we know it is, because what's a little life and death for the devotion of your demonic dear?
---
---
Like moths to a flame, human beings seem to have an innate fascination with the dark side. A few hundred years ago, during the height of literary Romanticism, the genre of Gothicism emerged, entrancing people from all walks of life to the nooks and crannies that lurk within the darkest shadows.
This fascination never really left man, it seems, since people to this day remain drawn to things that are dark and gothic. This is prominent in a lot of things, including anime, which features storylines and characters that lie very close to the darkness.
In fact, characters of the dark have become quite endearing in anime, with a good number of them being deconstructions of their usual depictions. Thus, anime is rife with demon girls who have good hearts, and girls of the dark that look for nothing but the pureness of love.
In this list, we will be exploring ten of anime's most notable demon girls. Here goes the Top 10 Demon Girls in anime.
10. Rias Gremory from High School DxD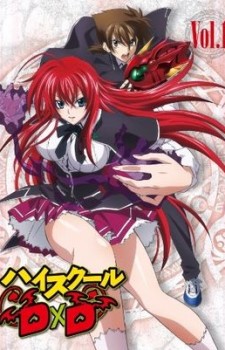 Episodes: 12
Aired: January 2012 - March 2012
One cannot think of demon girls in anime and miss Rias Gremory of High School DxD. The red-haired, busty beauty of this ecchi, harem anime not only has killer looks, she has killer powers as well. Born into the prestigious House of Gremory, Rias is imbued with the Powers of Destruction, a rare ability that disintegrates matter, both living and inanimate.
Despite her great power however, she still retains a soft spot for her perverted love, Issei, and she never hesitates when it comes to going to great lengths to protect him. A demon through and through, Rias is the first girl in our list.
---
9. Yura, the Hair Demon from Inuyasha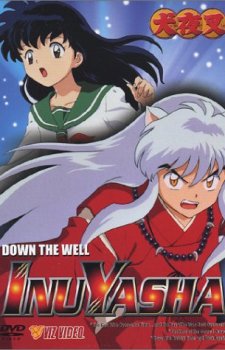 Episodes: 167
Aired: October 2000 - September 2004
Yura is a hair demon that challenged Inuyasha during the first episodes of the anime series. She reveres hair, to the point of her practically worshipping it. In fact, she is so enamored with Inuyasha's hair that she desired to kill him for it. She uses her hair in a variety of ways, from weapons to tools of manipulation. Eventually, it took both Inuyasha and Kagome's combined efforts to fully bring her down.
Though Yura appeared very briefly on the show, she was nonetheless very notable among fans due to the fact that she was the first real threat to Inuyasha and Kagome. She is also the first enemy that was so powerful, the anime's main pair had to work together to defeat her.
---
8. Mirajane Strauss from Fairy Tail

Episodes: 175
Aired: October 2009 - March 2013
Mirajane is one of the sweetest girls you'll ever be introduced to in Fairy Tail. Apart from her extremely sweet persona, she is also very pretty, as proven by the fact that she has posed for Sorcerer's Magazine multiple times as the guild's poster girl. Though her outward persona is that of a petite, harmless girl, Mirajane hides immense power inside her. In fact, during her past, she was even the rival of Erza, one of Fairy Tail's most powerful mages.
Eventually, during the battle between Freed and Elfman, Mirajane finally snaps, unleashing the immense power inside her. As it turns out, her true power, called Take Over: Satan Soul, is one of the most powerful in the guild. She easily overwhelms Freed, who, despite using his demon powers himself, can simply not hold a candle against this innocent-looking, gentle, demoness.
---
7. Nerine from Shuffle!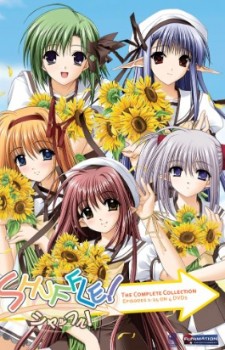 Episodes: 24
Aired: July 2005 - January 2006
Nerine, or Rin, is the only daughter of the King of the Devils. However, her demeanor and disposition is completely the opposite of her family background. Behind her bloodline and dark magic, which she does unleash at times, lies a sweet, good-natured girl who likes nothing more than to love and be loved.
Personality-wise, Rin is demure, speaking in a formal manner most of the time. She is also very shy, especially in relation to her beautiful voice, which is so beautiful that it is dubbed as "Angel's Bell."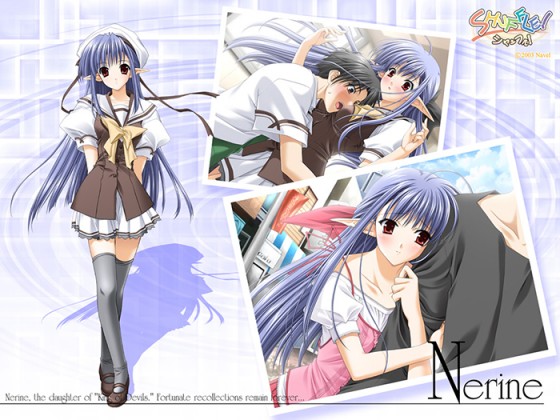 ---
6. Youko Shiragami from Jitsu wa Watashi wa

Episodes: 13
Aired: July 2015 - September 2015
This perky, memorable girl from the hit anime Jitsu wa Watashi wa holds the 6th place in our list today. Though she's technically a half-vampire, she nonetheless possesses a number of characteristics of the conventional anime demon girl. Born to a vampire father and human mother, Youko goes to a school under the condition that her vampirism must be kept secret.
It was a pretty fair arrangement for the pretty half-vampire, but when her secret gets discovered by Kuromine Asahi, who just happens to uncover her secret as he is about to confess his love to hear, things get very very interesting.
---
5. Miia from Monster Musume no Iru Nichijou

Episodes: 12
Aired: July 2015 - September 2015
Among the girls in this list, Miia is probably the one who actually looks very inhuman by default. Born as a Lamia, a half-human, half-snake subspecies, she is one of the first nonhumans that was assimilated into the human world. Assigned as the first ward of Kurusu Kimihito, a hapless volunteer of the Cultural Exchange Between Species program, she aims to integrate herself to human society as effectively as she can.
Everything's not that simple though, as her arrival essentially turns her ward's life upside down. Despite her nonhuman appearance though, Miia is extremely sweet, naive and carefree. She also has a knack of being very clingy when she sleeps. Eventually, Kurusu starts getting attracted to the buxom and pretty Miia, but there's only one problem - the law on interbreeding between humans and nonhumans is extremely strict.
---
4. Yuka Kamitsuki from Kemonozume

Episodes: 13
Aired: August 2006 - November 2006
From this gritty, unique anime comes one of the best star-crossed lovers story aime has offered in the last decade. Yuka Kamitsuki is one of the Shokujinki, a race of flesh-eating demonic monsters that can assume human form. While working as a skydiving instructor, she falls in love with Toshihiko Momota, a man who has trained all his life to slay those of her kind.
After the truth is revealed, Yuka and Toshihiko decide that love is more important in their lives than the factions that divide them. Among all the girls in this list, Yuka is probably the one that can definitely be nightmare fuel, as her appearance as a Shokujinki is nothing even remotely close to looking human.
---
3. Mukuro from Yu Yu Hakusho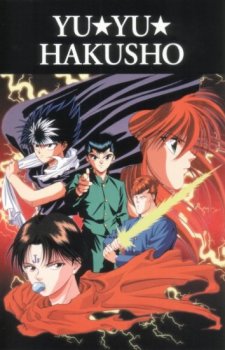 Episodes: 112
Aired: October 1992 to January 1995
Among all the girls in this list, Mukuro is probably the most intimidating due to the sheer amount of power she holds within her. Classified as a Superior S Class Demon, she is one of the Three Kings of the Demon World, and is said to be the second most powerful among the Three Kings during her prime. In the manga, it was stated that the only one who holds more power than her is Raizen in his prime.
She was closely related to one of the main characters in the series, Hiei, whom she fought in the final tournament of Yu Yu Hakusho's plot. However, it was stated that she actually hold back her power during the tournament, in order to give her competitors a fair fight. Ruthless, powerful, and somehow even beautiful, Mukuro is arguably one of the strongest demons in anime.
---
2. Priscilla from Claymore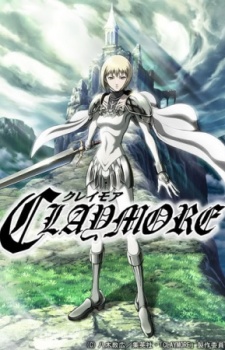 Episodes: 26
Aired: April 2007 - September 2007
Among the ridiculously powerful awakened beings in the Claymore universe, Priscilla is the one that arguably holds the most notoriety. It is said that she is one of the most powerful Claymores that the organization ever created, to the point that she immediately shot up to Number 2 after becoming a full Claymore. She crossed swords with the series' most powerful, Teresa, in a deathmatch where Priscilla eventually awakened.
Her power was so immense that once she awakened, she becomes the most powerful awakened being, even exceeding that of the three former Number Ones that awakened. She is, however, the ultimate target of the series' main character, Clare, whom she considers insignificant. Imposing, overpowered, and, just like Mukuro, strangely beautiful, Priscilla is this list's Number 2.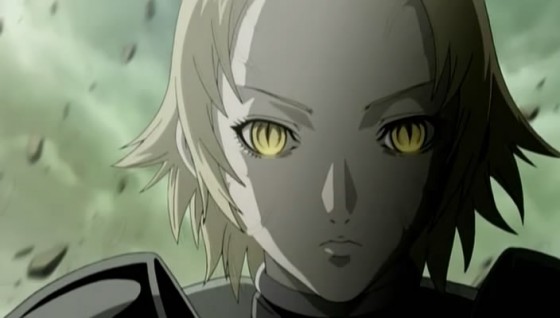 ---
1. Enma Ai from Jigoku Shoujo (Hell Girl)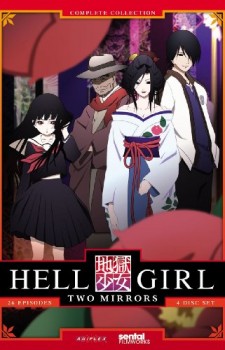 Episodes: 26
Aired: October 2005 - April 2006
At the top of our list is a girl that works under the Master of Hell himself, Enma Ai. After a painful experience of betrayal in her past and after exacting revenge upon those who betrayed and gave her pain, Ai attracts the attention of the Master of Hell, who persuades her to work for him as the Hell Girl, a messenger of vengeance for people with a strong hatred in their hearts. Through the centuries, she has worked for Hell's master, exacting revenge and sending souls to the Underworld.
Personality-wise, Ai is very reserved, and due to her painful past, she rarely shows any emotion. However, she does show traces of her humanity from time to time, especially when she gets bound to send an innocent person's soul to Hell. An otherworldly spectre that ferries people's souls to Hell itself, while retaining the appearance of the eponymous anime girl, Enma Ai is our list's Number 1.
---
Of course, I'm pretty sure I just scratched the surface of anime demon girls with this list. Thus, if there are any notable characters that you would like to add to our list of female demonic fatales, feel free to mention them in the comments below!
---