Spooky delights and late-night frights, it's that time of the year again! With less than a month to go for Halloween 2021, it's time to get cracking on your costume. For all you anime enthusiasts out there, rather than ghosts and ghouls, why not try dipping your toes into cosplaying and go as your favourite anime character?
Want something easy, fun and low-budget? Honey's Anime has you covered with our updated Top 5 list of Easy Anime Costumes, so unleash your inner cosplayer and get ready to wow everyone this season with the minimum effort required!
5. Yoh Asakura and Anna Kyouyama from Shaman King (2021)

Wanna pair up with your SO this Halloween? Well, we've got the perfect costumes for you! Yoh and Anna from Shaman King (2021) are the powerful power couple of this anime season. Slap on an unbuttoned white shirt over green pants, a pair of flip flops, a necklace and a pair of headphones (preferably orange) and you're already channeling your inner hippie, Yoh. Feeling a bit chilly? Exchange that shirt for a white tee with a green "maple" leaf and you're good to go. For Anna, all you need is a sleeveless little black dress (a staple in any woman's closet), flip flops, a red bandana or scarf for your hair and a groovy blue beaded necklace and matching bracelet.
And for those of you feeling a little more ambitious, you can level up to the more challenging costumes that Yoh and Anna wear as team Funbari Onsen works its way up the bracket!
---
4. Mo-Ri Jin from The God of High School

If you're a sucker for epic fight scenes and want to venture beyond classic action anime costumes such as Black Lagoon, Boku No Hero Academia, and the like, then try out God of High School for a new overpowered, kick-ass cosplay. Martial arts meets god-like power, this anime has a host of epic characters for you to choose from, not the least of which is the protagonist Mo-Ri Jin.
The God of High School's MC is crazy powerful, crazy cool, and crazy easy to dress up as. Grab your comfiest pair of loose blue jeans, a white tee, and a black jacket and you're halfway done already! All you need is a black band for your wrist, some eye-catching red boots, and a green sleep mask to wear on your spiked-up hair and you'll be ready to test out your Charyeok as the God of High School!
---
3. Yumeko Jabami from Kakegurui

Why are most non-fantasy, non-sci-fi anime girl costumes school uniforms? When you enjoy your anime with some (debatable) realism, the costumes don't seem too exciting. Luckily, the same old school-girl costume comes with a twist if you choose Hyakkaou Private Academy's best (read: compulsive) gambler Yumeko Jabami. For those of you who want a voluptuous, sexy costume that's neither too basic nor too ecchi, Yumeko is your best bet (pun intended). With the exception of the red blazer with black trimming and cuffs and the waist-length, black hime-cut wig, your Yumeko costume can be made up with basic wardrobe staples. All you need is a white button-up dress shirt and tie, a dark pleated skirt, black stockings, and brown loafers. A smack of your favourite peach-tinted lip, a ring on your thumb and you're good to go!
If you want to go the extra mile, grab a pair of red contacts, throw in a deck of cards and channel Yumeko in her riled-up gambling mode!
---
2. Subaru Natsuki from Re:Zero kara Hajimeru Isekai Seikatsu (Re:ZERO -Starting Life in Another World-)

If comfort is your priority this Halloween but you still want a cool costume, then go as everyone's favourite isekai MC: Subaru Natsuki from Re:Zero. Designed to encapsulate our favourite shut-in's lifestyle, if you pick this costume, you can live the dream of partying in, well, basically, pyjamas, with snacks to boot!
An outfit that requires minimum effort for maximum impact, Subaru's trademark style begins with his unkempt hair (so you don't even have to think about yours). Throw on a black t-shirt, dark grey tracksuit pants with an orange stripe running down each side and you're off to a good start. Add a zipped-up dark grey-sleeved white tracksuit jacket with orange cuffs and lines down the side and pop that collar, and finally throw in a pair of black sneakers with, you guessed it, bright orange laces to the mix. Top it off with a white convenience store bag filled with snacks and you're good to go!
---
1. Tatsumaki from One Punch Man

If you want an instantly recognisable anime costume, then nothing really beats a One Punch Man cosplay. While Caped Baldy (oh, Saitama), Genos or Sonic immediately come to mind, we're adding our favourite sassy child, Tatsumaki, to the list. For this incredibly easy costume, all you really need is a long-sleeved form-fitting black dress with four high-cut slits to show off your legs (grab those scissors!), a pair of low-heeled black shoes, and a green wig with the hair curled upwards.
Insanely overpowered with the attitude to match, Tatsumaki is the badass heroine we would all like to be in 2021, and with prudent use of craft scissors, we can be! And honestly, for how easy cosplaying Tatsumaki is, you get double in return with this dual-purpose get-up: on one hand you get to be a staggeringly powerful S-Class Hero and on the other, a callback to arguably the most well-known One Punch Man meme, and really, who wouldn't want to be both a superhero and a meme?
---
Final Thoughts
Planning a costume can be difficult, especially if you want to cosplay an anime character given how intense, intricate and expensive the get-ups can be; but for those with the will there's always a way, and if your will is open to compromise, an easy way. With this list of easy outfits, we hope you find some inspiration, and maybe some motivation to try your hand at cosplay this Halloween!
We counted off 5 easy costumes but we're sure you guys know tons more! Let us know in the comments what you're gonna dress up as, or if you have any other fun easy costumes you think we should add to the list!
---
---
Hello, everyone! Halloween 2019 is coming and it's time to prepare a nice anime-themed costume so you can eat expired candy from elderly neighbors who hate kids having fun or look good in anime gatherings or conventions, and then slightly get upset at someone who is cosplaying the same character as you do. As with the previous editions of the Top 10 Easy Anime Costumes for Halloween, the focus is to create costumes you can easily make at home or with friends using little or no budget at all. But the good news is, we've picked 10 characters that are very recognizable to the fanbase and at the same time, their clothing is easy to make and, hopefully, are affordable.
Oh and before anything else, it's always important to check out fan wikis for a detailed description of the appearances of the characters you want to cosplay and look at reference images to make sure the costume you're making is actually easy to do. Now that that's out of the way, let's get right to it, then!
10. Lupin III from Lupin III

When going to a casual Halloween gathering, chances are everyone is cosplaying their as their favorite characters from recent shows like, say, One Punch Man, My Hero Academia, and Boruto. So if you don't want to be in a place with so many doppelgangers of yourself, then try out legendary anime characters from decades past, like, you know, anime's most-wanted gentleman thief Lupin III!
There are many color options for the jacket because Lupin III's color scheme differs, but we think you have to two iconic color options: Lupin III in a green or red jacket. Short black hair with side burns are the only thing for the facial features and for the rest, you need a green or red jacket, blue shirt, light-colored tie, and khaki pants (white pants for the red jacket and a dark gray pants for the green jacket). You can carry a toy gun, specifically a Luger variant, but be sure to check first if the convention you're attending allows imitation guns.
---
9. Amamiya Ren/Joker from Persona 5

Persona 5 got an anime show, so technically Joker/Amamiya Ren qualifies here. The Joker costume can be intimidating to make at first glance, but you can get away with it by using any black coat, gray shirt, black trousers, red gloves, and mask. The patterns on the mask aren't complex, so you're good with just using a permanent marker (be sure the ink has fully dried to avoid irritating your eyes). The Joker costume has some unique features like the ridiculous long back coattails, but, again, you can get away with it just by using any black coat. Your cosplay doesn't have to be 1:1 identical because, as stated in the article, we're doing this on a minimal budget and what's ultimately important is that your costume is recognizable from any distance.
---
8. Ashido Mina from Boku no Hero Academia (My Hero Academia)

Another easy costume to make, Mina's defining features of her looks are her pinkish skin, unkempt pink hair and yellow horns. Outside of the school uniform, Mina is often seen with a purple tank top and hot pants. Imitating Mina's eyes may be difficult, but overall it shouldn't matter because anyone will recognize you as Mina just for her pinkish skin alone. The best part of Mina's clothing is they're very common and chances are you already have a tank top and hot pants in your closet. Oh and if they confuse you for a femme Majin Buu… well… you can't really blame them, to be quite honest.
---
7. Sugiura Ayano from Yuru Yuri (YuruYuri: Happy Go Lily)

Yuru Yuri Ten OVA is coming this November and if you want to hype the OVA with your friends in your local anime community, then cosplaying as one of the lovable girls is obviously the first thing you'll do. For this year, we're going with Yuru Yuri's lovesick tsundere Sugiura Ayano. Like with any cosplay involving a long-haired anime girl, a wig is a must-have, and in Ayano's case, go for a maroon-colored wig. The biggest challenge of a Yuru Yuri cosplay is the unique school uniform. The uniform is similar to a maternity dress with the waistline slightly above the belly and complemented with a white cardigan.
Maternity dresses are very common and come in many designs and colors, so the challenging part is to find one that is similar to the Yuru Yuri uniform. The top layer can either be made from scratch or customizing an existing top, shirt, or cardigan. It'll require some sewing skills, but once you pull it off, you'll stand out among the rest of the girls cosplaying as a high schooler. If you do plan on making one yourself, please avoid using satin because it'll make your costume look cheap and it doesn't look good under a camera flash.
---
6. Yagami Light from Death Note

In case you didn't know, Light is still the main character of Death Note and he deserves some recognition as well. More than L, dare we say. Anyway, Yagami Light is absurdly easy to cosplay because all you need is a suit, light-brown hair/wig, a replica Death Note notebook, and an evil grin. You could wear red contact lenses to accentuate Light's god complex persona and with the notebook at hand, it's near impossible for anyone in an anime gathering to not recognize who you're cosplaying as. Plus, playing as an evil intellectual obsessed with ridding the world of evil (yeah, Light is contradicting himself) is a good costume for Halloween. And hey, Light is more versatile in conventions than L because all you need is to look deliciously evil while carrying a black notebook. The best part is you get to sit like a normal human being… with shoes on!
---
5. Satanichia (Satania) Kurumizawa McDowell from Gabriel DropOut

Are you good at laughing uncontrollably like a Saturday morning cartoon villain? Then Satania is the perfect role for you. Dressing up as the gullible demon Satania is very easy and you only need a few accessories you can find literally anywhere. For the facial features, you need a light-reddish wig, a pair of pinkish contact lenses, and a couple of bat-shaped hair clips. For her clothing, you need a red tie with a printed upside down cross, red and black plaid mini skirt, dark gray shirt, a brown jacket, dark gray socks, and brown shoes.
Lastly, try to make references of the many Satania memes found on the internet by, say, printing a few of her Special Satanichia Medals to give away, or if you want an obscure meme, carry an "iTODDLERS BFTO" sign and laugh at people owning iPhones. The reference of the latter may go over the heads of an average fan, but certain tech savvy non-Apple users will appreciate you for recognizing the meme.
---
4. Black Leg Sanji from One Piece

Out of all the current members of the iconic Straw Hat Pirates, and depending on the timeline of the story, Luffy, Nami, and Sanji are arguably good choices for cosplay for beginners or anyone with a small budget. But for this year, we'll be picking Black Leg Sanji because his clothes are easy to get from your local thrift store and from your closet.
Sanji has been seen in various outfits during his adventures, but his most recognizable look is Sanji wearing a double-breasted black suit, black pants, and black dress shoes. Any suit will do, but the most striking part of his appearance are his facial features. You're going to need a blonde wig that is long enough to cover one of your eyes, you need to grow a goatee (or paint one on) and a bit of makeup to draw his spiral eyebrows. Oh yeah, smoking in conventions is most likely banned so you may either use a fake cigarette or a lollipop instead. Any One Piece fan will immediately recognize the 4Kids reference if you do go for the lollipop.
---
3. Makise Kurisu from Steins;Gate

Don't dismiss Kurisu as just a girl wearing a lab coat because this genius has style. There are two possible versions of the costume to go for and both of them are relatively easy since Kurisu's clothes aren't exotic like a kimono or something. The half-buttoned lab coat version consists of the coat itself, a white short sleeve dress/button shirt with a side pocket, a red necktie, a pair of dark grey tights, black shorts, and a pair of boots.
The "casual" version has the same articles of clothing but it replaces the lab coat with a light-brown khaki jacket with black straps on the shoulders to keep the jacket in place. As for facial features, all you need is a chestnut wig (or if you have long hair, dye it with a chestnut color), and some dull violet contact lenses. And for the final touch, go grab yourself a bottle of Dr. Pepper. Not only is the soda a product placement reference in the anime, but it'll also quench your thirst if you get thirsty. We heard it's a drink for intellectuals, by the way.
---
2. Garou from One Punch Man

If you want to be someone from a very recent anime, then Garou is a great pick. Not only is he easily recognizable (we mean, come on, he's from One Punch-freakin'-Man!), his costume is just a few pieces of clothing, silver hair, and a bottle of strong hair gel. Very easy. If you're a very fit person, then going for a Garou cosplay is the one for you. For his looks, wear some yellow contact lenses, dye your hair silver and apply some strong hair gel for that Super Saiyan style. Or just go for a spiky wig.
For the actual costume, you need a tight black long-sleeved shirt, a yellow sash, loose white martial arts pants, and some slippers. Alternatively, you could go for an injured Garou by wrapping your upper body with bandages instead of wearing the shirt and applying some makeup for the blood and bruises. And, voila! You're now a hero hunter!
---
1. Katsura Kotonoha from School Days

This is Halloween so if you want to look scary while not breaking the bank, then a yandere high school girl is very easy to do. We're going with Katsura Kotonoha from School Days because all you need for her costume are two wigs (one for you and one for your severed head prop), some decorative contact lenses, either a red or black dye, casual clothes, a severed head prop, and probably an imitation Japanese saw.
Kotonoha has long straight black hair that extends to her butt, so unless you have long hair as well, then you're going to need a wig for this. Kotonoha's clothes are very simple with a black mini skirt, a typical school uniform-styled suit, and black tights. In order to get that yandere look of Kotonoha's, you're going to stain some parts of your dress with red or black dye to simulate blood splatter. You don't need to go all out and drench the costume with red or black dye; just put a sizable blood splatter on either side of the waist area and, if you're bringing a saw along, apply some dye on the blade as well. If you can get some contact lenses, go find some that will give your eyes a dead look. And lastly, but optional, is a severed head prop with short hair wig for Makoto's head. Any head prop will do, or a mannequin head and stain it with some red or black dye and carry it around in your arms when posing for a picture.
If you're not confident that people will recognize your School Days cosplay, then you could print a "Nice Boat" picture as a banner of some sort and carry it along with you. The School Days "Nice Boat" meme images are easily available on the internet. In case you didn't know, in the original airing of the final tragic episode of School Days, the final episode was delayed after an incident of a girl killing his father with an axe in Kyoto and the empty TV slot was replaced with a 30 minute-long video of a comforting scenery featuring a (nice) boat. The Nice Boat meme was immortalized when School Days ended with Kotonoha hugging Makoto's severed head on a drifting boat.
---
Final Thoughts
Phew! There you have it, folks! Cosplaying is an art form and it requires time, dedication, skill, and passion to create the best costumes of your favorite characters out there. This topic, this Top 10 Easy Anime Costumes for Halloween topic, is not the best guide to start. The purpose of this topic is to show you that anyone can cosplay without spending too much money on materials or buying ready-to-wear costumes, and the topic acts as a starting point for anyone who is interested in being part of this hobby. We certainly hope we have provided you some great characters for you to cosplay as, and we hope they're easy to make in practice.
And as always, we love to hear from you, so please leave your thoughts and criticisms in the comment section below! Or better yet, please share pictures of your easy cosplays and maybe you'll inspire fans to create their own!
---
---
Get ready, boys and girls! October 2018 is quickly approaching and with it comes everyone's favorite spooky holiday, Halloween. Several years ago, we here at Honey's Anime wrote up a Top 10 Easy Anime Costumes for Halloween list to help our readers dress up for various parties and social gatherings—as well as to nab some much needed free candy—and we're back again with an updated list. These costumes aren't hard to make and/or get the materials for, which makes them perfect for cosplayers of all skill levels. We still have some time before Halloween so this list should be read ASAP to help you guys and girls survive this 2018 Halloween day!
10. Shinya Kougami from Psycho-Pass

Episodes: 22 (season 1)
Aired: October 2012- March 2013
Have a navy blue or black suit with a nice white shirt? If you do, you're already partially ready to cosplay as Shinya Kougami from the amazing Psycho-Pass series. The beauty of Kougami's design is that almost anyone can pull it off even if they don't have a nice wig, though we do recommend one to make it perfect. The only troublesome part of the whole design for Kougami is the gun the enforcers use from the series as you'll either have to make your own—which might be easy for the tech savy—or difficult if you plan to buy a replica offline. Regardless of your choice though, Kougami is an excellent cosplay for almost all ages—minus the cigarettes, if you're under age—and can be a real eye catcher in a good cosplay party.
---
9. Rin Toosaka from Fate/stay night: Unlimited Blade Works

Episodes: 12 (season 1)
Aired: October 2014- December 2014
Maybe a business suit isn't your thing and you're of the female persuasion. Well don't worry ladies, we have the ultimate girl for you to cosplay as and her outfit isn't too difficult to obtain. Rin Toosaka from Fate/stay night: Unlimited Blade Works is a beautiful tsundere dressed in a red thing shirt, black skirt and long knee high long black stockings. While you might think this is a tough outfit to mirror, you'd actually find it funny how many vendors sell Rin's attire for pretty cheap prices though of course, the quality might differ from person to person. Rin is one beautiful looking girl though and many girls would love to see how it would feel to be like her get the chance if they cosplay as her for either Halloween or any cosplay event. Again though, be weary who you buy from online if you plan on buying Rin's outfit.
---
8. Yato from Noragami

Episodes: 12 (season 1)
Aired: January 2014- March 2014
Noragami's Yato is easily one of the coolest god characters in the whole series, hands down. Able to fight with a sword—who just so happens to be a dude named Yukine—and is capable of quick movements and of course, he is a god! Now if you want to be Yato for a day yourselves, you'd be amazed to know how easy it is to dress like Yato for a good cosplay experience. Yato's outfit is only a black and white striped track suit with brown boots and a jagged scarf. You could easily go to any sports store right now and find half of Yato's outfit for less than $100! That makes Yato a great cosplay choice for those who are eager to get a good Halloween outfit going from an anime series that is pretty amazing.
---
7. Rintarou Okabe from Steins;Gate

Episodes: 24
Aired: April 2011- September 2011
You know what goes perfect with spooky Halloween outfits, mad scientists bent on world destruction! Anime fans though won't want to be a creepy looking mad scientist though and that's why we advise to dress as Rintarou Okabe from the Steins;Gate series. Wearing his nice tan cargo pants with a white/grey shirt and his legendary lab coat, Okabe just screams easy but awesome cosplay for those looking for a recognizable character from the anime landscape. Okabe's get up will be a lot of individual parts but your wallet should scream for joy as it doesn't get bled dry like some cosplays. Plus, for some ,Okabe's attire might already be a daily wardrobe choice that just needs the lab coat for that finishing touch.
---
6. Ochako Uraraka from Boku no Hero Academia (My Hero Academia)

Episodes: 13 (season 1)
Aired: April 2016- June 2016
Superheroes and Halloween go together quite well in our minds and you're probably going to see a ton of Supermen and Batmen running around this Halloween. Though we know you anime viewers—especially the female demographic—wouldn't want to go with the casual heroes from comics but want one from anime and manga. Thus, we give you Ochako Uraraka from Boku no Hero Academia. Don't worry about Ochako's more demanding superhero outfit though readers, you're going to want her regular outfit of a black tank top and blue pants legs—and wig if you can—to really feel like Ochako but without having the hassle of a hard cosplay to get. See, now you can be a cute superhero and also be comfortable as well!
---
5. Edward Wong Hau Pepelu Tivrusky IV from Cowboy Bebop

Episodes: 26
Aired: April 1998- April 1999
We're going to assume many of you readers might procrastinate and wait till literally the day of Halloween to get an outfit which means panic mode sets in. Don't worry though, we have you covered, folks! If you want an outfit that is pretty easy to obtain last minute then we direct to you a classic anime character in the form of Edward Wong Hau Pepelu Tivrusky IV from the legendary Cowboy Bebop, though most know her just as Ed. The super hacker extraordinaires' outfit is pretty basic with a white sleeveless shirt, black hot pants and goggles. It is very simple. Simple, easy and pretty cool; just be warned it might not be the best outfit if you decide to go trick or treating and it's 45 degrees out…Though the next one might be worse for those who want to avoid being too cold.
---
4. Nami from One Piece

Episodes: 852
Aired: October 1999-present
Nami, everyone's favorite straw hat pirate, is easily one of the simplest cosplay ideas for Halloween ever. Whether you go with Nami's current "dress"—which is literally a bikini top and jean pants—or her original striped t-shirt and shorts, Nami is an easy cosplay idea. Again though, word of warning to all of you ladies out there reading this. Please do not cosplay as Nami's current wardrobe and get sick. October is the start of the fall season and we don't want anyone to be sick before Halloween or after.
---
3. Kiki from Majo no Takkyuubin (Kiki's Delivery Service)

Episodes: 1 (Movie)
Aired: July 1989
Want a classic witch-like costume for Halloween but again want to keep it anime themed? Why not dress as the super easy—but stylish—Kiki from Majo no Takkyuubin? Kiki literally only wears a blue dress, red bow on her head and has a broom she flies on. Now while the latter part is impossible to get a hold on—though if you do please tell us here at Honey's Anime where to get one—but the rest of Kiki's outfit is pretty common/standard. You might not be the most decked out cosplayer at a party but we guarantee many anime fans will know instantly who you're going for and that's always a good thing for a cosplayer.
---
2. Rokurou Okajima (Rock) from Black Lagoon

Episodes: 12 (season 1)
Aired: April 2006- June 2006
As you've noticed, our list of the Top 10 Easy Anime Costumes for Halloween is literally becoming outfits that require no effort whatsoever. However, that's why they are easy after all. These outfits let you become cool anime characters without having to put in hundreds of hours sewing or going online and praying a vendor has the outfit you're looking for. Case in point, Rokurou Okajima—better known as Rock—from Black Lagoon is the outfit that will save many of you more business orientated readers a lot of headache this costume Halloween year. Rock only wears a business shirt, green tie and slacks…seriously how easy is that, right?! Plus, if you have to work before a Halloween party, you can wear this cosplay to work then go to the party, undo your tie and be ready to cosplay as Black Lagoon's finest regular dude in the series.
---
1. L from Death Note

Episodes: 37
Aired: October 2006- June 2007
Are you guys and girls ready for the easiest cosplay literally of all time?! Look no further than L from Death Note! L has easily one the simplest outfits for guys—and girls—in the form of a white long sleeve shirt, jeans and sneakers. If you want the perfect L then you'll need his hair and make up, but even without that, you can still look L and might already if this fits your normal attire. Simple, cheap but oh so perfect, that is why L from Death Note takes the top spot on our list of the Top 10 Easy Anime Costumes for Halloween list.
---
Final Thoughts
Halloween is the one time of the year where people get to truly dress up in costumes and outfits of characters they love and admire. It's also a great time for anime fans to cosplay for no reason other than to feel like their also in a costume. We counted off our Top 10 Easy Anime Costumes for Halloween list but we think there could be more. What anime character outfits do you guys find easy to cosplay? Let us know in the comments below! For more articles for this Halloween season, be sure to keep stuck to our spooky—but awesome—hive here at Honey's Anime!
---
---
Halloween is a great time to dress up as your favorite anime character. If you have never tried cosplaying before, Halloween is the perfect opportunity to test the waters and see if you like it. Here at Honey's, we have created a list that embodies the easiest anime costumes for Halloween. For this list, we came up with ideas that you can easily make with items from home or your local thrift store. This doesn't mean that you can't blow people away with these costumes, they can be just as impressive as the expensive costumes found online.
10. Gray Fullbuster from Fairy Tail

Episodes: 175
Aired: Oct 12, 2009 to Mar 30, 2013
A mixed cast of misfits make up the characters in Fairy Tail. It is Lucy Heartfilia's dream to join this guild and become a force against the evil in the world. After running into Natsu Dragneel, her dream becomes reality. With the guidance of Ezra, Natsu, and Gray, Lucy begins to find her own path and strengths within the guild. This is an epic story with a vast cast of characters.
Fairy Tail is full of memorable character designs, all of which are pretty easy to replicate. But none could be easier than Gray Fullbuster's outfit. It is basically loose fitting pants and muscles. Gray decides not to wear a shirt most of the time and to keep his hair messy. The most difficult part of this costume will be drawing the Fairy Tail tattoo on your chest. After that, you're done! With Gray's gruff attitude you can spend all of Halloween night walking around huffing at everything and picking fights with any ginger-haired costume you see.
---
9. Heiwajima, Shizuo from Durarara!!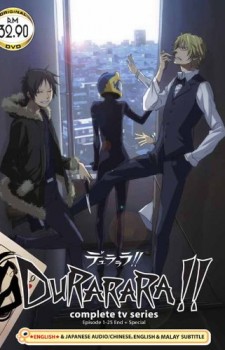 Episodes: 24
Aired: Jan 8, 2010 to Jun 25, 2010
In a city like Tokyo, you wouldn't be surprised to find some strange characters. But in the town of Ikebukuro, the level of weird is abnormally high. With European ghosts, possessed swords, and super strong bartenders, you would think it was Halloween every day of the week. But in this story we follow Mikado Ryuugamine, who is a seemingly normal high school boy, as he tries to find his place among all this weirdness.
One of the most loved characters from this anime is the recklessly strong Shizuo. He has a disease that allows him to use his strength to its full potential, at the expense of his own body. But because of his quick temper, he rarely restrains himself. This means you can catch him chucking vending machines and street signs throughout Ikebukuro on a regular basis. Shizuo never changes his outfit because it was a gift from his beloved younger brother. But this only helps him become more recognizable. Shizuo wears a bartender's uniform; white button-down shirt, black slacks, black vest, and sharp looking glasses. To take it even further you can make your own cardboard street sign to carry around. It makes for amazing pictures!
---
8. Phoenix Wright from Ace Attorney (Gyakuten Saiban: Sono "Shinjitsu", Igi Ari!)

Episodes: 24
Aired: Apr 2, 2016 to Sep 24, 2016
Ace Attorney made the jump from legal consultant video game to anime this year. Phoenix Wright is a super sweet character and is dedicated to justice and his clients. In his world, people are guilty until proven innocent. The anime goes through several of his cases when he's first starting out as a lawyer. We see him gather evidence, talk to witnesses, and then bring it all to court to prove his client is not guilty.
After a series of successful games, Ace Attorney has made the jump from video game to anime.
Phoenix Wright is a pretty simple costume to recreate. It's a navy suit, red tie, and a whole lot of hair gel. To people who are familiar with the games, an "Objection" sign is also key to this costume. This is a very interactive costume, as it allows you to run around a yell "Objection" at anything you desire. Your friends will really love you by the end of the night.
---
7. Yato and Hiyori from Noragami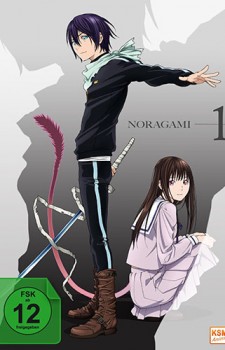 Episodes: 12
Aired: Jan 5, 2014 to Mar 23, 2014
Despite Noragami being a world of gods and spirits, the character designs are rather mild compared to other anime with similar themes. Yato is an unknown God who will answer any prayer for just 5 yen. When he joins up with high school girl turned spirit, Hiyori, we begin to learn more about Yato's past. This anime has great fight scenes and witty banter between all its characters.
Yato is a lovable and goofy character that would be a great idea if you want to do a couples' costume with the main female lead, Hiyori. Their antics together are adorable and would make a unique Halloween costume. Instead of it just being a couple of normal high school uniforms, Hiyori sports a cat tail under her purple sailor uniform, and Yato doesn't wear a uniform at all. Instead, he wears a black track suit and an old, white bandana around his neck. Easy enough to find in any thrift store.
---
6. Misty from Pokémon

Episodes: 276
Aired: Apr 1, 1997 to Nov 14, 2002
The world of Pokémon offers many options for costumes. Whether you want to be a main character, or create a costume based on a Pokémon. Anthropomorphized costumes that are based on creatures like Pokémon are called 'Gijinka". This has become more popular recently as the world of Pokémon continues to grow. With the world of Pokémon consisting of many regions and new Pokémon, the options for costumes seem to never end.
Pokémon is a part of everyone's childhood, whether you watched it or not. It has many recognizable characters, but the most popular female is definitely Misty. This is definitely many people's first stepping stone into the world of cosplay, and is great for Halloween. Misty's outfit consists of a yellow crop top, jean shorts, and a side ponytail. If you want to up your Misty costume level, break out your classic pokeballs and Togepi plushie for that extra touch. Unless you plan on being outside in the cold all night, a Misty costume is great if you want to give everyone nostalgia feels.
---
5. L from Death Note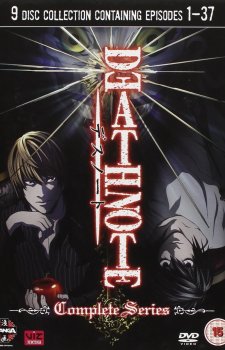 Episodes: 37
Aired: Oct 4, 2006 to Jun 27, 2007
Light Yagami is an above average high school student who finds a strange notebook that claims to be a Death Note. It says, that if any name is written inside, the person bearing that name will die. Light decides to test this, and when he discovers its true, he resolves to fight a personal war against the criminals of the world. He is joined by the shinagami, Ryuk, who is the true owner of the Death Note. When the world starts to notice that someone is illegally killing criminals, the super genius L is assigned to catch him. This is a story about the battles between two geniuses and the people who are caught in the middle.
L is another classic character that has been cosplayed at every convention since Death Note began. Being a bit of a manic genius, his character design only consists of a white, long-sleeve T-shirt and jeans. His personality is what is truly recognizable about him. With his messy black hair, sleepy eyes, and unique way of sitting, every L can easily be picked out of a crowd. This is definitely another easy recreation and can be done just from your own closet. We recommend going all the way with this and breaking out the black eyeliner to get that perfect, sleep-deprived genius look.
---
4. Winry from Fullmetal Alchemist (Hagane no Renkinjutsushi)

Episodes: 51
Aired: Oct 4, 2003 to Oct 2, 2004
When Edward and Alphonse Elric lose their mother, they try to bring her back using the power of alchemy. This goes horribly wrong, and the consequences are dramatic. This event starts their search for the Philosopher's stone to try and rectify their mistake. You follow their journey across the country of Amestris. We begin to see that they are not the first to search for the stone, and there are dark secrets surrounding its existence. There are two versions of Fullmetal Alchemist. The original anime follows the manga for a bit and then goes off in a different direction. Years later, Fullmetal Alchemist: Brotherhood was created, which follows the original manga exactly.
The character of Winry is seen in both iterations of the anime as the main female character. She is the childhood friend of Edward and Alphonse, and is their constant reminder of home. Being a strong character herself in both versions of the anime, she is a popular character to create a costume for. She is one of the best automail mechanics and it is her job to maintain Edward's metal arm. Her most recognizable character design is her in her work clothes. She wears a red or green bandana, black, strapless crop top, and cargo pants. It is the perfect combination of working girl and a just a touch of sexual appeal. If you want to go for a slightly risque look without going overboard, Winry is the way to go. She is a sweet character, who really cares for her childhood friends. And if people don't recognize you, you can always say you are a mechanic!
---
3. Kiki from Kiki's Delivery Service

Episodes: 1
Aired: Jul 29, 1989
This list would not be complete without a character from a Ghibli movie. Kiki's Delivery Service follows the young witch Kiki as she spends a year away from home for her training. She does not have many skills as a witch, so she decides to start a delivery business, since that is what she is best at. This is a heart-warming film about the struggles of growing up and not really fitting in. It is a classic anime movie and Kiki is a character that is appropriate for people of all ages.
Kiki is such a spirited and warm character; you can't help but smile while watching the movie. If you are wanting to go for the cute look this Halloween, then you can't go wrong with Kiki's classic but easy design. Kiki wears a dark blue or purple loose-fitting dress and a big red bow in her hair. You can step it up by carrying a broom or her black cat, which is the signature look for a witch. This is another character that translates well into a non-anime costume as well if you are partying with people who are not familiar with anime. You can just tell them you are an adorable witch in training!
---
2. IBM from Ajin: Demi-Human

Episodes: 13
Aired: Jan 16, 2016 to Apr 9, 2016
With the new season of Ajin starting in October, there is no better time to create a one of a kind Ajin costume. Ajin is a horror, thriller anime that follows the struggles of a new kind of immortal human. Other people fear these demi-humans, known as Ajins, because of their unknown powers and strengths. Ajins are hunted by the government of Japan and subjected to brutal experiments and torture. This is a violent anime and not for the faint of heart.
Want to have a scary costume for Halloween, but not sure which anime character can bring that fear factor? Look no further than one of the IBM (Invisible Black Matter) monsters from Ajin. This is the next level mummy costume that everyone can actually be afraid of. To make this costume just create a ton of black bandages to wrap around yourself. These can be made from old clothes or sheets. Before Halloween definitely take some time to perfect that creepy walk. You'll have people screaming and talking about how good your scary costume game is for years!
---
1.Spike Spiegel from Cowboy Bebop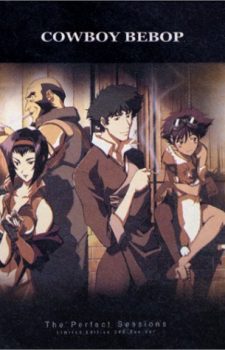 Episodes: 26
Aired: Apr 3, 1998 to Apr 24, 1999
Cowboy Bebop has been on the air for such a long time, it was actually the first anime to air on Adult Swim in 2001. As soon as you hear the theme song you know Spike and his partner Jet were up to no good. Far in the future, humans are able to travel far beyond earth and now there's a need for galaxy bounty hunters to help the police catch outlaws. These bounty hunters are affectionately called "Cowboys". This anime follows Spike and his misadventures as he tries to catch criminals around the galaxy.
The original space cowboy, Spike Spiegel is always cool in a fight. His signature look includes an off-white button down, loose black tie, and a navy close-fitting suit. Our idea for this costume is to find someone to also create a Captain Malcolm costume from Firefly and be the two best space cowboys the galaxy has ever seen.
---
Final Thoughts
There are too many options to really say that this is the end-all list for easy anime costumes. Have you created any easy anime costumes in the past? Were they a total hit? Let us know if you create any of these costumes yourself and if you were recognized in them. The best part of creating an anime costume is when someone recognizes you in it and you get to share that moment of shared love for anime.
---