Halloween is a great time to dress up as your favorite anime character. If you have never tried cosplaying before, Halloween is the perfect opportunity to test the waters and see if you like it. Here at Honey's, we have created a list that embodies the easiest anime costumes for Halloween. For this list, we came up with ideas that you can easily make with items from home or your local thrift store. This doesn't mean that you can't blow people away with these costumes, they can be just as impressive as the expensive costumes found online.
10. Gray Fullbuster from Fairy Tail

Episodes: 175
Aired: Oct 12, 2009 to Mar 30, 2013
A mixed cast of misfits make up the characters in Fairy Tail. It is Lucy Heartfilia's dream to join this guild and become a force against the evil in the world. After running into Natsu Dragneel, her dream becomes reality. With the guidance of Ezra, Natsu, and Gray, Lucy begins to find her own path and strengths within the guild. This is an epic story with a vast cast of characters.
Fairy Tail is full of memorable character designs, all of which are pretty easy to replicate. But none could be easier than Gray Fullbuster's outfit. It is basically loose fitting pants and muscles. Gray decides not to wear a shirt most of the time and to keep his hair messy. The most difficult part of this costume will be drawing the Fairy Tail tattoo on your chest. After that, you're done! With Gray's gruff attitude you can spend all of Halloween night walking around huffing at everything and picking fights with any ginger-haired costume you see.
---
9. Heiwajima, Shizuo from Durarara!!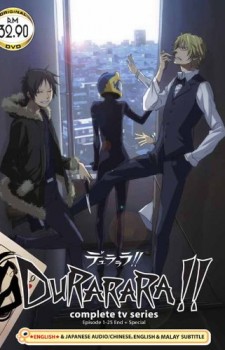 Episodes: 24
Aired: Jan 8, 2010 to Jun 25, 2010
In a city like Tokyo, you wouldn't be surprised to find some strange characters. But in the town of Ikebukuro, the level of weird is abnormally high. With European ghosts, possessed swords, and super strong bartenders, you would think it was Halloween every day of the week. But in this story we follow Mikado Ryuugamine, who is a seemingly normal high school boy, as he tries to find his place among all this weirdness.
One of the most loved characters from this anime is the recklessly strong Shizuo. He has a disease that allows him to use his strength to its full potential, at the expense of his own body. But because of his quick temper, he rarely restrains himself. This means you can catch him chucking vending machines and street signs throughout Ikebukuro on a regular basis. Shizuo never changes his outfit because it was a gift from his beloved younger brother. But this only helps him become more recognizable. Shizuo wears a bartender's uniform; white button-down shirt, black slacks, black vest, and sharp looking glasses. To take it even further you can make your own cardboard street sign to carry around. It makes for amazing pictures!
---
8. Phoenix Wright from Ace Attorney (Gyakuten Saiban: Sono "Shinjitsu", Igi Ari!)

Episodes: 24
Aired: Apr 2, 2016 to Sep 24, 2016
Ace Attorney made the jump from legal consultant video game to anime this year. Phoenix Wright is a super sweet character and is dedicated to justice and his clients. In his world, people are guilty until proven innocent. The anime goes through several of his cases when he's first starting out as a lawyer. We see him gather evidence, talk to witnesses, and then bring it all to court to prove his client is not guilty.
After a series of successful games, Ace Attorney has made the jump from video game to anime.
Phoenix Wright is a pretty simple costume to recreate. It's a navy suit, red tie, and a whole lot of hair gel. To people who are familiar with the games, an "Objection" sign is also key to this costume. This is a very interactive costume, as it allows you to run around a yell "Objection" at anything you desire. Your friends will really love you by the end of the night.
---
7. Yato and Hiyori from Noragami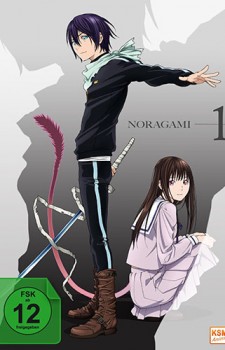 Episodes: 12
Aired: Jan 5, 2014 to Mar 23, 2014
Despite Noragami being a world of gods and spirits, the character designs are rather mild compared to other anime with similar themes. Yato is an unknown God who will answer any prayer for just 5 yen. When he joins up with high school girl turned spirit, Hiyori, we begin to learn more about Yato's past. This anime has great fight scenes and witty banter between all its characters.
Yato is a lovable and goofy character that would be a great idea if you want to do a couples' costume with the main female lead, Hiyori. Their antics together are adorable and would make a unique Halloween costume. Instead of it just being a couple of normal high school uniforms, Hiyori sports a cat tail under her purple sailor uniform, and Yato doesn't wear a uniform at all. Instead, he wears a black track suit and an old, white bandana around his neck. Easy enough to find in any thrift store.
---
6. Misty from Pokémon

Episodes: 276
Aired: Apr 1, 1997 to Nov 14, 2002
The world of Pokémon offers many options for costumes. Whether you want to be a main character, or create a costume based on a Pokémon. Anthropomorphized costumes that are based on creatures like Pokémon are called 'Gijinka". This has become more popular recently as the world of Pokémon continues to grow. With the world of Pokémon consisting of many regions and new Pokémon, the options for costumes seem to never end.
Pokémon is a part of everyone's childhood, whether you watched it or not. It has many recognizable characters, but the most popular female is definitely Misty. This is definitely many people's first stepping stone into the world of cosplay, and is great for Halloween. Misty's outfit consists of a yellow crop top, jean shorts, and a side ponytail. If you want to up your Misty costume level, break out your classic pokeballs and Togepi plushie for that extra touch. Unless you plan on being outside in the cold all night, a Misty costume is great if you want to give everyone nostalgia feels.
---
5. L from Death Note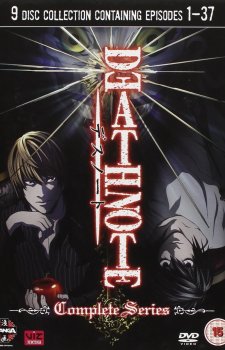 Episodes: 37
Aired: Oct 4, 2006 to Jun 27, 2007
Light Yagami is an above average high school student who finds a strange notebook that claims to be a Death Note. It says, that if any name is written inside, the person bearing that name will die. Light decides to test this, and when he discovers its true, he resolves to fight a personal war against the criminals of the world. He is joined by the shinagami, Ryuk, who is the true owner of the Death Note. When the world starts to notice that someone is illegally killing criminals, the super genius L is assigned to catch him. This is a story about the battles between two geniuses and the people who are caught in the middle.
L is another classic character that has been cosplayed at every convention since Death Note began. Being a bit of a manic genius, his character design only consists of a white, long-sleeve T-shirt and jeans. His personality is what is truly recognizable about him. With his messy black hair, sleepy eyes, and unique way of sitting, every L can easily be picked out of a crowd. This is definitely another easy recreation and can be done just from your own closet. We recommend going all the way with this and breaking out the black eyeliner to get that perfect, sleep-deprived genius look.
---
4. Winry from Fullmetal Alchemist (Hagane no Renkinjutsushi)

Episodes: 51
Aired: Oct 4, 2003 to Oct 2, 2004
When Edward and Alphonse Elric lose their mother, they try to bring her back using the power of alchemy. This goes horribly wrong, and the consequences are dramatic. This event starts their search for the Philosopher's stone to try and rectify their mistake. You follow their journey across the country of Amestris. We begin to see that they are not the first to search for the stone, and there are dark secrets surrounding its existence. There are two versions of Fullmetal Alchemist. The original anime follows the manga for a bit and then goes off in a different direction. Years later, Fullmetal Alchemist: Brotherhood was created, which follows the original manga exactly.
The character of Winry is seen in both iterations of the anime as the main female character. She is the childhood friend of Edward and Alphonse, and is their constant reminder of home. Being a strong character herself in both versions of the anime, she is a popular character to create a costume for. She is one of the best automail mechanics and it is her job to maintain Edward's metal arm. Her most recognizable character design is her in her work clothes. She wears a red or green bandana, black, strapless crop top, and cargo pants. It is the perfect combination of working girl and a just a touch of sexual appeal. If you want to go for a slightly risque look without going overboard, Winry is the way to go. She is a sweet character, who really cares for her childhood friends. And if people don't recognize you, you can always say you are a mechanic!
---
3. Kiki from Kiki's Delivery Service

Episodes: 1
Aired: Jul 29, 1989
This list would not be complete without a character from a Ghibli movie. Kiki's Delivery Service follows the young witch Kiki as she spends a year away from home for her training. She does not have many skills as a witch, so she decides to start a delivery business, since that is what she is best at. This is a heart-warming film about the struggles of growing up and not really fitting in. It is a classic anime movie and Kiki is a character that is appropriate for people of all ages.
Kiki is such a spirited and warm character; you can't help but smile while watching the movie. If you are wanting to go for the cute look this Halloween, then you can't go wrong with Kiki's classic but easy design. Kiki wears a dark blue or purple loose-fitting dress and a big red bow in her hair. You can step it up by carrying a broom or her black cat, which is the signature look for a witch. This is another character that translates well into a non-anime costume as well if you are partying with people who are not familiar with anime. You can just tell them you are an adorable witch in training!
---
2. IBM from Ajin: Demi-Human

Episodes: 13
Aired: Jan 16, 2016 to Apr 9, 2016
With the new season of Ajin starting in October, there is no better time to create a one of a kind Ajin costume. Ajin is a horror, thriller anime that follows the struggles of a new kind of immortal human. Other people fear these demi-humans, known as Ajins, because of their unknown powers and strengths. Ajins are hunted by the government of Japan and subjected to brutal experiments and torture. This is a violent anime and not for the faint of heart.
Want to have a scary costume for Halloween, but not sure which anime character can bring that fear factor? Look no further than one of the IBM (Invisible Black Matter) monsters from Ajin. This is the next level mummy costume that everyone can actually be afraid of. To make this costume just create a ton of black bandages to wrap around yourself. These can be made from old clothes or sheets. Before Halloween definitely take some time to perfect that creepy walk. You'll have people screaming and talking about how good your scary costume game is for years!
---
1.Spike Spiegel from Cowboy Bebop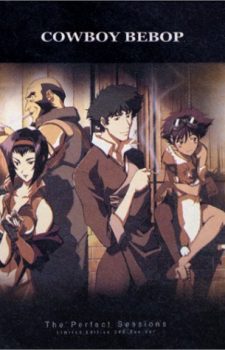 Episodes: 26
Aired: Apr 3, 1998 to Apr 24, 1999
Cowboy Bebop has been on the air for such a long time, it was actually the first anime to air on Adult Swim in 2001. As soon as you hear the theme song you know Spike and his partner Jet were up to no good. Far in the future, humans are able to travel far beyond earth and now there's a need for galaxy bounty hunters to help the police catch outlaws. These bounty hunters are affectionately called "Cowboys". This anime follows Spike and his misadventures as he tries to catch criminals around the galaxy.
The original space cowboy, Spike Spiegel is always cool in a fight. His signature look includes an off-white button down, loose black tie, and a navy close-fitting suit. Our idea for this costume is to find someone to also create a Captain Malcolm costume from Firefly and be the two best space cowboys the galaxy has ever seen.
---
Final Thoughts
There are too many options to really say that this is the end-all list for easy anime costumes. Have you created any easy anime costumes in the past? Were they a total hit? Let us know if you create any of these costumes yourself and if you were recognized in them. The best part of creating an anime costume is when someone recognizes you in it and you get to share that moment of shared love for anime.
---