También puedes leer este artículo en:Español
If you're like me, you've found yourself saying "Ooh, I love her dress!" many times over your years as an anime fan. Anime gives artists the ability to come up with sexy, beautiful, over-the-top or sometimes, wonderfully simple dresses without worrying about a budget or technicalities. That's up to the cosplayers to figure out!
This is a very subjective topic, however, as we all have different tastes. So for this list, I've decided to pick a little bit of everything; casual, Harajuku styles, super sexy looks and over the top. I have added a couple of iconic dresses from classic anime, though I skipped some in order to add more recent styles.
Because there are many different styles and all the dresses are awesome, I have organized them according to how wearable they are in real life, starting with dresses you could wear for a date or a night out and ending with more extreme styles with some gothic-lolita looks in the middle. Under the right circumstances, I think one could wear any of these dresses in real life!
Let's start the fashion show!
10. Juvia from fairy Tail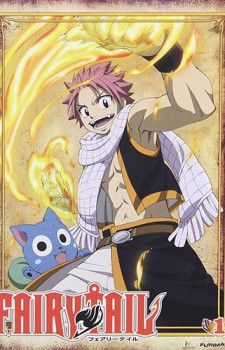 【 Blue Winter Dress 】
Something great about Fairy Tail is that the characters periodically change their outfits. One of the girls with the classiest dresses is Juvia Lockser. This particular one is a winter outfit. It's a simple blue princess line dress (in what I imagine is a wool-cashmere blend) with long sleeves and furry trim. Notice the high slit. You don't have to sacrifice sex-appeal just because it's cold!
The accessories are important to complete the look. The short cape in a darker tone and fur trim makes the dress; and you must have the over-the-knee boots. The belt adds a nice accent and the hat is totally optional. As long as it's cold, you could wear this anywhere!
Juvia wears this outfit during the second half of the Grand Magic Games, but she always has conservative, yet sexy and stylish outfits! Check her out!
---
9. Utau Hoshina from Shugo Chara!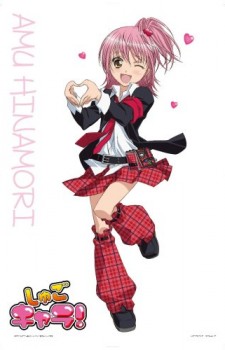 【 Little Black Dress 】
Here's one that you could definitely rock on a night out. Utau might be a pop idol, but this little number could be worn by anybody! First of all, we all need a LBD and skater dresses like this one are flattering to every body type so it's a perfect combo. The crisscross panel on the sides is playful and sexy as is the crisscross halter tie. Add some cute black heels and you're set for a night out!
Utau wears this dress several times during her performances throughout the series, along with a plethora of other cute, sexy and badass outfits, so if you want to see more, check out Shugo Chara!
---
8. Asuramaru from Owari no Seraph

【 Black and White Gown 】
Asuramaru has a great sense of style for a demon that's trapped inside a sword. Asuramaru wears a black and white long princess line dress with a halter top and a very high slit. The halter cut accentuates the shoulders and clavicles and the high cut skirt is sexy without being too revealing.
This outfit is elegant enough to be worn to a formal event. And though Asuramaru doesn't wear shoes with it, the accessories are perfect too! A headband is perfect day or night and you can keep the gloves for a classy night-time event or keep your arms bare for a mid-day shindig! Definitely, wear shoes, though…
---
7. Boa Hancock from One Piece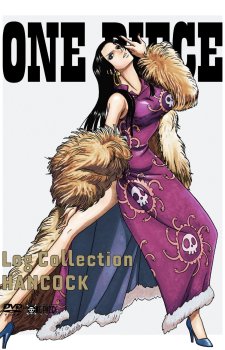 【 Purple High Collar Gown 】
Boa Hancock has a very sexy style that doesn't let you forget she's a powerful, confident woman. But out of all of her dresses, this has to be my favorite. The purple is beautiful, and the single, large Kuja pirates' design makes it stylish without going overboard. The high Chinese-inspired collar is flattering to everyone and even without Boa's attributes, any woman would look sensual and classy at the same time. And once again, we have a very high slit on the bottom that shows a lot without really showing anything.
This is definitely a dress to stand out in. It's regal, sexy and stays classy at the same time. But no matter where you wear it, wear it with confidence! That's a key part of the look. Boa wears this in the 15th Anniversary Special One Piece 3D2Y if you want to see it in action.
---
6. Chii from Chobits

【 Pink Gothic Lolita Dress 】
Chii has a sweet, innocent look that was made for pink or white Lolita dresses. If you're into the frilly Harajuku doll look, this pink Lolita dress has to be one of the best ones in anime. The hi-low skirt accentuates its frills making it cute, flirty and extremely feminine. The corset waistline is very detailed and delicate as are the sleeves and bust. The innocent flirtiness continues with the bare shoulders and a daring décolletage. And that huge bow in the back is just icing on the cake!
This beautiful dress is perfect on its own, as you can see on Chii, but if you wanted to go all out, you could add all sorts of accessories to it! And if you're into this style, you could really wear it anywhere. Chii wears this dress when she gets it from Ms. Hibiya in episode 17.
---
5. Rory Mercury from GATE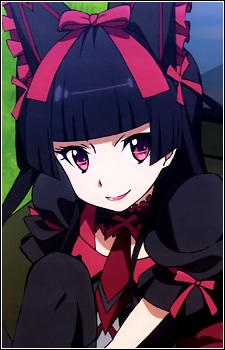 【 Black and Red Gothic Lolita Dress 】
The gothic Lolita look will never go out of style. You simply like it, or you don't. Rory goes for the Lolita look, but not the sweet, innocent defenseless one, her look is sexier and dark, while still looking as cute as can be. Rory's dress has a defined waistline and a short but full, frilly skirt mostly in black with red ruffles that peek out at the bottom and the front. The square neckline keeps your cleavage covered and the giant red bow in the back adds color and cuteness.
And while you can add all the accessories like Rory, you could also easily pair this dress with some simple heels, knee-high boots or other add-ons of your choice to make it more versatile and wearable for different events or seasons!
---
4. Princess Serenity from Sailor Moon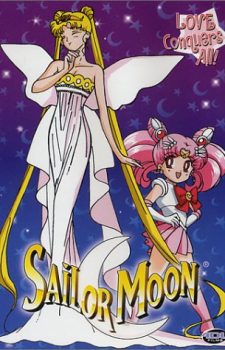 【 Long White Empire Line Dress 】
This is one of those classics I couldn't leave out. Princess Serenity's dress is a perfect combination of femininity, simplicity and elegance. The empire cut at the bust makes this dress flattering to all body types and the little cap sleeves give it an air of romantic innocence, as does the bow in the back. The double tier skirt makes the dress look ethereal and light and perfect for gliding in. This would make (and has for some!) a lovely wedding, sweet sixteen or quinceanera dress. Any event where you wish to look like a pure, innocent princess, Serenity's got you covered!
Serenity was first shown in her beautiful gown in episode 34 of the original Sailor Moon series. But you probably already knew that.
---
3. Ragyou Kiryuuin from Kill La Kill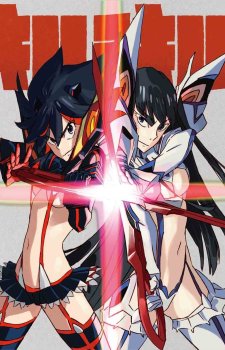 【 White Plunge Bodycon Dress 】
In Kill la Kill there is an abundance of cool, sexy and out-of-this-world outfits. But if there is someone who is at the top of fashion in that universe, it's Ragyou Kiryuuin. This is just her standard dress, mind you, and it is certainly not for shy girls. This red-carpet worthy gown is made to be the center of attention with a neckline that leaves little to the imagination, fabric that hugs every curve and a metallic cincher at the waist. The feathers at the bottom are a great touch and while you could wear the dress without it, they go really well with the feather stole!
This is certainly not a dress to wear just anywhere, maybe for a giant birthday bash, to host an event or something like that. I can definitely see celebrities wearing this down the red carpet, though.
If you want to see more of Ragyou's amazing sense of style, check out Kill la Kill! She wears this dress in several episodes, but you can see it in episode 11.
---
2. Daru Dayu from Show by Rock

【 Purple Geisha Kimono 】
Show by Rock has a lot of cute and cool outfits, but one that really stuck with me was the stylized Geisha look worn by Daru Dayu from the group Tsurezure Naru Ayatsuri Mugenan. While a kimono is its own type of clothing, I chose it because it is one piece and open at the bottom, like a dress! This heavy-looking purple kimono with momiji leaf print has extra-long sleeves that reach the ground and pink lining. As with all kimonos, Daru wears an obi but tied at the front in a big bow shape. The best part of this outfit is the way she wears it. Her shoulders and most of her back are exposed, as well as her legs, which is normally not acceptable while in a kimono. And of course, she wears platform style Japanese sandals. Perfect!
I really don't know what you'd wear this to, but I really want to wear it! Maybe a Japanese-themed party… Though she's usually hiding her gorgeous self inside a giant daruma-cat, you can see her sexy outfit in episode 4!
---
1. Mercedes de Morcef from Gankutsuou: The Count of Monte Cristo

【 Blue Princess Ball Gown 】
Even though Mercedes was once a commoner, she is now a Countess and dresses like one too. This gorgeous blue gown is most certainly unique. Not only is it a color that will make you pop, but the intricate (embroidered?) designs, which are different in the bottom layers than in the top, add more elegance and depth to it. More of a typical ball gown, it is modest and keeps you covered with delicate long sleeves. The pointy shoulders and detail in the back add even more to its already unique design.
The only thing about this dress is, unless you're literally attending a ball, I don't see where else you'd wear it. But it's still one of the most unique and elegant dresses I could think of. She wears it in episode 4 of Gankutsuou.
One of the things that makes this anime dress unique is that it was designed by a real fashion designer!. Most of the outfits were designed with the collabotation of top fashion designer, Anna Sui. Anna drew herself all the patterns and the fabric prints of the outfits, and they were animated as a collage, that is why the characters move but the prints of their outfits remain still.
---
Final Thoughts
It was so difficult to narrow this down to just 10 dresses! Especially because there are too many styles to choose from. There are also some wonderful simple dresses in anime, like the iconic yellow sundress Asuka Langley wears in Evangelion or the more recent white sundress worn by Mira in the Dimension W ending sequence. And of course, there are plenty of over the top ones, but for this list, I went for dresses that are unique but could actually be worn as something other than cosplay.
If you're shocked that Sakura Kinomoto isn't on the list, please read on. The reason I didn't add anything from CLAMP was that there are too many gorgeous dresses to choose from and everybody knows the styles already. It's time to let other dresses shine! Though we will give an honorable mention to CLAMP dresses as a whole, from Card Captor Sakura, xxxHolic, Tsubasa Chronicles and even Miyuki-chan in Wonderland among others. Their designs are all superb. Maybe we'll have a CLAMP only list next time!?
Choosing something like dresses is very subjective, but I hope you found something you like or identify with. What anime dress would you (or do you) wear in real life? What is your favorite anime dress? Tell us in the comments!
Thanks for stopping by and stay fabulous!
Nya~!
---