También puedes leer este artículo en:Español
Fashion in anime has often been a quality to admire by "otaku" everywhere. When we watch a character, we grow to love and idolize everything about them. Thus, it's easy to want to emulate them, and what better way to start than by copying their looks! Although some characters wear ensembles that'll get heads turning for all the wrong reasons, we at Honey's have devised and fashioned a fantastic list for gals that can easily be recreated for everyday use. Without further ado, here's the list for Top 10 Stylish Anime Outfits That You Can Wear in Real Life! Enjoy!
10. Nico Robin from One Piece

Episodes: Unknown
Aired: October 1999 - Present
In an era where pirates make a huge impact on both land and sea, Gol D. Roger was historically the most prominent "Pirate King" to sail the Grand Line in search of One Piece. Upon his capture and death by the World Government, his last words invoked a challenge to the next generation. Among the challengers, Monkey D. Luffy who unlike any typical pirate, quickly distinguished himself with the highest bounty to boot. Luffy and his Straw Hats crew, Nami, Brook, Franky, Robin, Zoro, Sanji, Usopp, and Chopper, with missions of their own, dream of sailing the Grand Line in search of riches, fame and glory. Their adventurous spirits take them on an incredible voyage, with countless twists and turns.
Nico Robin, the of the crew, has a style that reflects her surroundings and personality. Overtime, Robin has opened up, personally and with the Straw Hats, branching out into various outfits that don't neglect her body type and her best features. Unlike her fellow female Straw Hat, Nami, whose choices in outfits are more risqué, Robin is a bit more reserved, with lots of cover-up pieces, button-down shirts, her signature cowgirl hat and orange shades. A lot of the time, most of her color palette remains solid, but she does venture into some subtle patterns every now and then.
---
9. Rin Tohsaka from Fate/stay night

Episodes: 24
Aired: January 2006 – June 2006
Fate/stay night is the sequel to Fate/Zero, which follows Shirou Emiya, an average boy whose world is quickly altered by the supernatural battle of Servants competing for the Holy Grail. This anime is set ten years after the fourth Holy Grail war with the main characters being the offspring of the participants. With some knowledge on how Servant and Master must collaborate to produce the greatest chance of winning the Grail, Shirou is conflicted with the way this process works. The anime highlights Shirou's struggle to become a noble warrior like his servant needs him to be and like his father was before him, or to set out to win the Holy Grail by what his heart deems to be right.
From a legacy of mages, Rin Tohsaka has an exaggerated sense of importance and strength, both at school and in her path to win the Holy Grail with her Servant, Archer. Both Rin and Archer share identical outfits with matching crosses and bold red colors. Even though Rin has compiled several different ensembles throughout the anime, e.g., skirts paired with thigh-high socks, Rin always completes her look with something red.
---
8. Nana Komatsu from Nana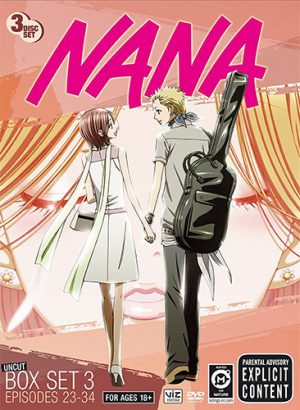 Episodes: 47
Aired: April 2006 – March 2007
The anime Nana is the story of two women named Nana, both 20 years old, who move to Tokyo to pursue their dreams. Nana Komatsu, also the narrator of this anime, is an adventurous spirit, who moves to the big city to be closer to her boyfriend, Shoji. Nana Osaki is an aspiring musician in a punk band that is slowly making its way to the top. They coincidentally meet on a train one day, unexpectedly bond, and later; end up as roommates. Nana captures the lives of these two women, joined by their name, as they live out their lives beginning new adventures.
Nana Komatsu is a hopeless romantic, whisked away with the thought of true love with Shoji. Nana Komatsu's character is very sweet and kind and as she develops, she becomes more adaptive and knowledgeable with her environment. The anime spotlights on her style utilizing delicate pastels, light-tone colors and flowing fabrics to symbolize growth and development. Additionally, Nana Komatsu's attire collectively is very cute and feminine.
---
7. Misa Amane from Death Note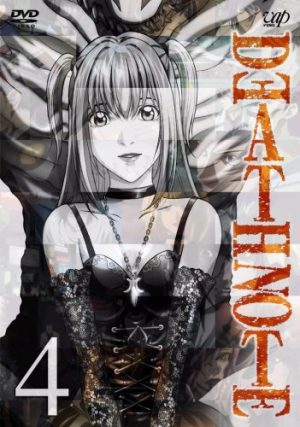 Episodes: 37
Aired: October 2006 – June 2007
The anime follows Light Yagami, who one day stumbles upon a Death Note, a notebook enhanced with magical, yet evil power. The notebook was dropped by a shinigami named Ryuk, a god of death from the nether realm, into the world of the living. The power of the Death Note is invoked once an individual's name is written down on a page, sentencing them to death. Further, the Death Note can also entail specifics on time, date, and how the individual will meet their demise. As Light is an incredibly intelligent young man, he's become complacent with his life. By using the Death Note, he has found a spark of excitement, condemning to death people he deems "bad".
Misa Amane's role in Death Note is pretty significant because of her massive crush and loyalty to Light. Following the theme of the anime, which is pretty dark and mysterious, Misa's personality contradicts this, as she is sweet, adorable, and very bubbly. Thus, dressing in a gothic lolita style, Misa's outfits and personality matches this particular setting perfectly. Misa is frequently seen with dark colors, contrasting her super blonde hair, often tied in pigtails. Since she is short, she wears tall heels and platforms paired with short skirts or dresses to give the illusion of long legs. Lastly, she wears herself loud and proud; so don't forget to work that confidence!
---
6. Risa Koizumi from Lovely★Complex

Episodes: 24
Aired: April 2007 – September 2007
Lovely★Complex is a story about Risa Koizumi, who literally stands above the rest of her classmates, in that she is unusually taller than your average Japanese school girl. At her high school's opening orientation, she faces an embarrassing situation in front of the whole school. From that moment, she meets Ootani Atsushi, a boy comparably shorter than she is. As Risa and Atsushi catch each other's attention from the start, they despise one another. However, as time went on, Risa and Atsushi become great friends, building a strong and personal relationship that later grows into something more. Lovely★Complex is an incredibly touching anime, capturing the positive element of opposite attraction and the heart wrenching unpredictability of rejection.
Aside from Risa's school uniform, she has an assortment of outfits to choose from. Risa's more popular choices include layers, frills and embellishments, and accessories, such as scarves and hats. Risa also chooses colors that pop and normally doesn't match. It is a style of her own and suits her flawlessly.
---
5. Amu Hinamori from Shugo Chara!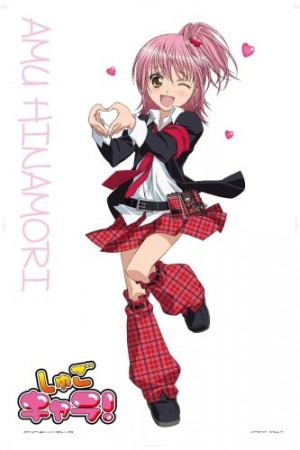 Episodes: 51
Aired: October 2007 – September 2008
Shugo Chara chronicles a fifth grade student named Amu Hinamori. Amu recently transferred to a new school where the other kids already believe she thinks she's better than them…perhaps too cool for school? Lol. However, this is not the case and Amu is actually really shy. One night, as Amu contemplates how much easier it would be to become the girl everyone thinks she is, she makes a wish to become the "cool and spicy" girl. The next morning, Amu is presented with three eggs representing her special guardians. Through this anime, Amu and her guardians, who possess supernatural powers, protect and help Amu combat her "would be" self and the person she truly is, on top of the complex of other guardians residing at Seiyo Elementary.
Amu's outfits are definitely wearable in real life because they consist of simple and fun pieces that are age appropriate. Amu has a lot of patterns to include plaids, stripes, and tons of accessories. She is regularly seen with thigh-high socks, boots, and/or platform shoes. To compliment what she's wearing, Amu does her hair in a variety of ways.
---
4. Lucy Heartfilia from Fairytail

Episodes: 175
Aired: October 2009 – March 2013
In a world filled with magic, Fairy Tail follows a young girl name Lucy Heartfilia. In this magical world, magical guilds are recognized and certain groups have gained admiration and status due to participation in various missions and jobs. Lucy's magic encompasses the use of keys to summon celestial beings. What is entertaining about her ability is that whoever she summons is often unpredictable in nature; sometimes they're sassy or are love-lusting over her. Lucy has her heart set on the notorious Fairy Tail guild. She luckily receives her chance when she encounters one of its members, Natsu, and is offered membership. Fairy Tail accounts the journeys of Lucy and her guild-mates on a myriad of adventures. From this point on, Lucy works her hardest to be the best mage in the Fairy Tail guild.
Lucy Heartfilia's range of outfits consists of many short skirts and dresses. She sometimes wears shorts or formal dresses, but a majority of her pieces are meant to maneuver easily in and also show off her form. In addition, Lucy also has her hair pulled from her face, using hair accessories to make her outfits more attractive. Although wearing a bra as a shirt isn't a common look to play off, Lucy wears lots of cropped tops, which are considerably the new trend these days. Her cropped tops make the belt pouch she holds her keys in more noticeable.
---
3. Kurisu Makise from Steins;Gate

Episodes: 24
Aired: April 2011 – September 2011
Steins;Gate is an intriguing and intricate anime documenting a group of people who stumble upon a time machine. After tampering with this time machine, these characters must face the consequences and repercussions that follow the disturbance of temporal space. Moreover, these individuals must learn the seriousness of one small detail creating a huge impact in the future. In addition to the amazing artistry, Steins;Gate's storyline is, to a great degree, very involving, with countless twists and climaxes.
Beauty and brains, Kurisu Makise is an intelligent young woman who graduated university at the age of seventeen. She continued her studies on the brain's memory retention, which received much acclaim in the scientific community. Her style reflects her level of intellect and sophistication; khaki blazer, red tie, collared shirt, dark bottoms, and black dress shoes. Whether gearing up for a job interview or a night out on the town, Kurisu's style is without difficulty and can be easily reproduced.
---
2. Kouko Kaga from Golden Time

Episodes: 24
Aired: October 2013 – March 2014
Golden Time follows Tada Banri, who suffers from amnesia after an accident on a bridge. While in recovery, Tada decides he wants to attend college and commits to doing so. Once enrolled, Tada meets an array of people, including Linda, a girl he knew before the accident, Mitsuo, a boy he befriends at college orientation, and Kouko, another individual from Tada's previous "life", who later grows close to him, as friends and romantically. Golden Time recounts Tada's experiences with the many people he meets, how his relationships will develop with them, and how he must juggle the resurfacing memories from his past with the life he's built in the present.
Kouko's closet carries lots of feminine clothing, such as sweater dresses flowy dresses, form-fitting dresses, cut-out/cold shoulders tops, and lastly, lots of heels! Kouko's fashion sense looks like she just came back from Paris Fashion Week, where she is the first to sample out the latest trends. With the extroverted personality to boot, Kouko works these outfits and makes them even more gorgeous.
---
1. Kaori Miyazono from Your Lie in April (Shigatsu wa Kimi no Uso)

Episodes: 22
Aired: October 2014 – March 2015
Your Lie in April follows the life of Kousei Arima, a piano prodigy and notably known as the "human metronome". After the death of his mother, who played a significant part in his piano career, Kousei begins to suffer from an ailment, rendering him unable to hear the sound of his music. Because of this condition, Kousei stops playing piano. Two years later, this changes when Kousei meets Kaori Miyazono, who is a lively and effervescent violinist. With Kaori's help, Kousei rediscovers his true passion for piano playing and the feeling he gets from doing what he loves. The characters are really intense and animated, causing the viewer to want to root for the success of Kousei and Kaori.
Kaori's style is a personal favorite because it is very vibrant and youthful. In Kousei's life, Kaori becomes this "breath of fresh air", and we truly believe her personality and style does this as well. As April is one of the months that distinguished the spring season, much of her color scheme consist of pinks, light tan, white and baby blue. Coincidently, April marks the blossoming of sakura, a token Japanese flora, symbolizing spring, rebirth and renewal.
---
So there you have it. These are Honey's Recommendations for Top 10 Stylish Anime Outfits That You Can Wear in Real Life. Whether casual or formal, these are some trendy outfits that are easy to recreate and ready to wear no matter what the occasion calls for. The most fabulous thing about fashion is that it reflects your every moment and mood. Further, we know there are tons more out there. Let us know what we've missed! What other stylish anime outfits can you suggest to us and other readers? Are any of these #OOTD worthy? Leave your comments below!
---