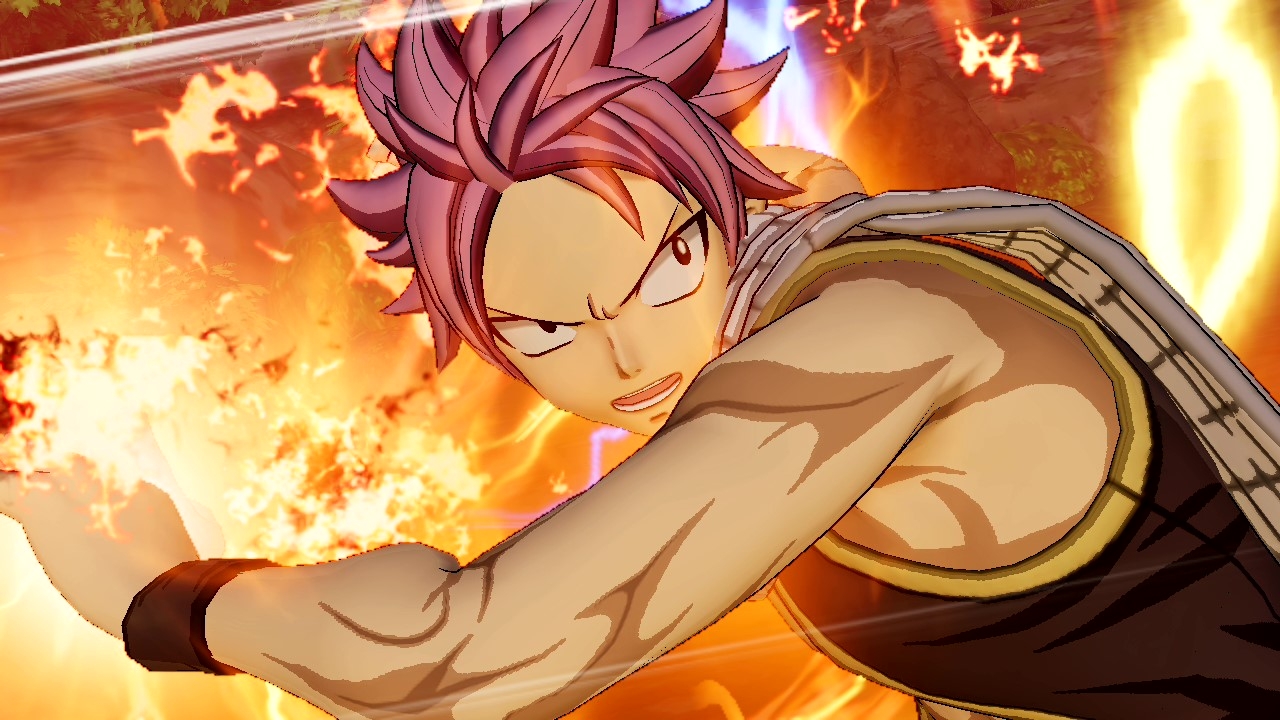 We already talked about our favorite games of 2020, but since we're Honey's Anime, we feel the obligation to also dedicate some paragraphs to the anime games we consider the best of the year. Thankfully, there were a lot of great anime games to chose from, so it was not an easy task to come up with only 10. However, we want you to take this as a subjective recommendation list, so without further ado, here are what we consider the best anime games of 2020!
10. Hatsune Miku: Project DIVA Mega Mix

System: Switch
Publisher: Sega
Developer: Sega
Release Date: Feb. 13, 2020
Some might say there are one too many anime rhythm games on the Switch, but no list is complete without the queen of virtual dancing and singing: Miku Hatsune. Sadly, we didn't get a new title, but at least we got to enjoy an improved version of the best game in the saga.
Hatsune Miku: Project DIVA Mega Mix comes with over a hundred songs to play and 2 game modes: one for those who like handheld gameplay, and another for people who enjoy dancing with detached JoyCons. It was a colorful anniversary celebration, with all kinds of songs and clothes from previous games, as well as a customization mode where you can create your own T-shirts. There's no doubt it's a niche game, but it's one of the best in the genre.
---
9. Buried Stars

System: Switch, PS Vita, PlayStation 4
Publisher: Line Games
Developer: Studio Largo, Line Games
Release Date: JUl. 30, 2020
Hey, let's continue with niche games for the Switch, shall we? Buried Stars is a Korean mystery visual novel about a group of aspiring idols participating in a reality show when the venue collapsed on live TV. Trapped and unable to communicate with the outside, these ego-filled teens must cooperate with each other if they want to get out of the rubble alive. However, there's a catch: the show goes on, and people are still voting!
When surrounded by vain people who would do anything to win a competition, survival takes a backseat. More so when social media is your only hope, and random people online start to create conflict just for fun. By the way, did we mention there's a murderer inside the group and that every hour, the one participant with fewer votes will die?
---
8. Granblue Fantasy: Versus

System: PlayStation 4, PC
Publisher: Xseed Games
Developer: Arc System Works
Release Date: Mar. 3, 2020 (PS4), Mar. 13, 2020 (PC)
It may not be the case outside of Japan, but Granblue Fantasy is one of the most popular franchises of the decade. When it comes to anime fighting games—or 2D fighting games for that matter—then there's one company that we all love and praise: Arc System Works, developers of Guilty Gear and Dragon Ball FighterZ, for example. So, when you're one of the best on your field and create a fighting game using a successful JRPG franchise, only good things can happen.
Granblue Fantasy: Versus is a great example of a technical game that never feels overwhelming or impossible to master. It's slow-paced, it's easy when it comes to performing flashy special moves, and it includes an RPG mode where you can level up your characters by doing quests that reward you with new gear too. Could it all be better? Yeah, especially with a bigger roster and more interesting quests, but we applaud a game that tries something different and tells its competitors to go out of their comfort zone.
---
7. Marco & The Galaxy Dragon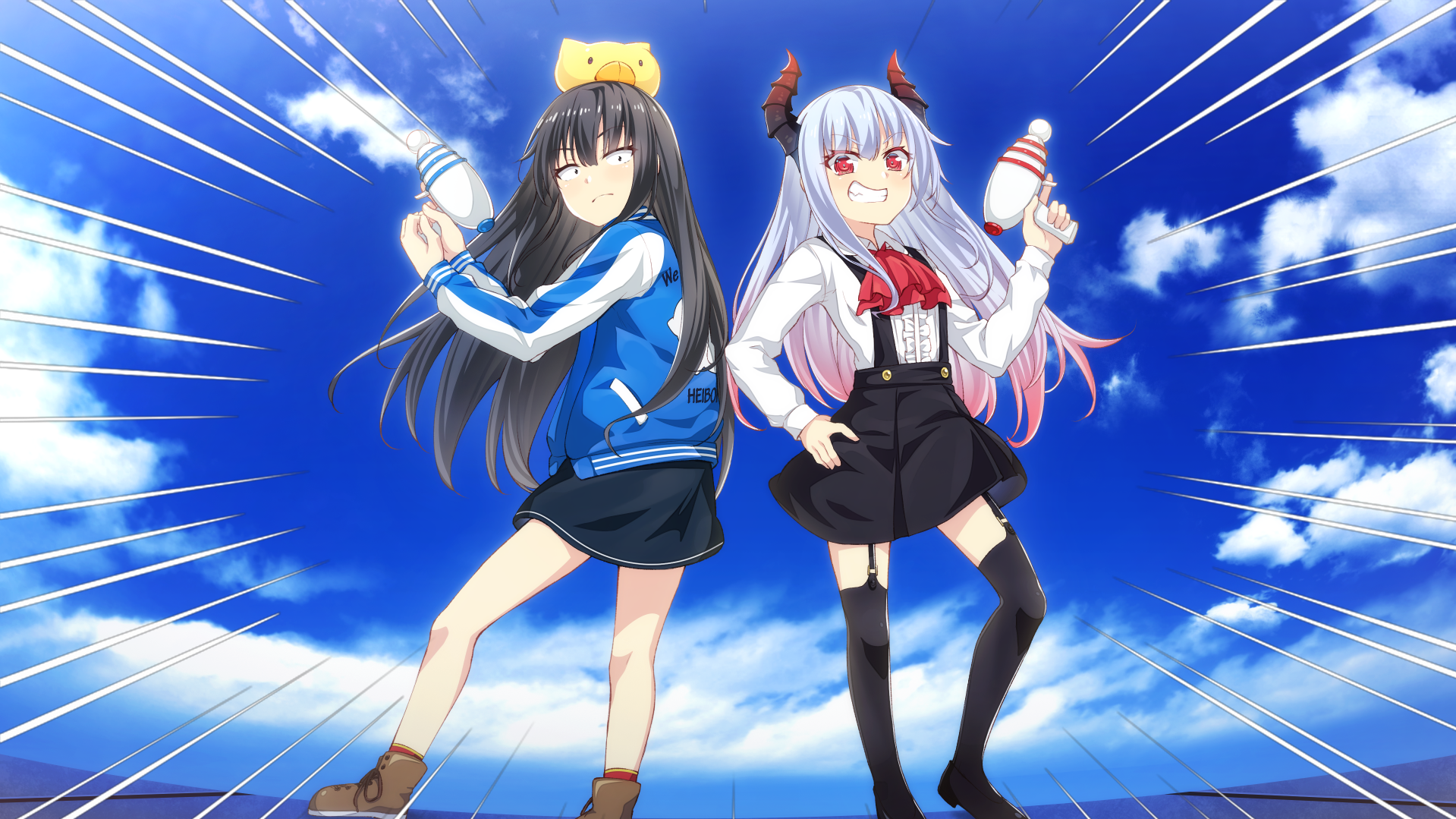 System: PC
Publisher: HOBIBOX, Shiravune
Developer: TOKYOTOON
Release Date: Feb. 28, 2020
Marco & The Galaxy Dragon is the most original visual novel we played in 2020. It's a joke-after-joke work that uses comedy to tell the dark tale of an orphan girl turned treasure hunter who travels through Space looking for her mother, with the unlikely help of a Galaxy Dragon that can transform into a beautiful girl. Marco has a tragic past, and the things that happen to her and her friends are not something to take lightly, but it's hard to think about that when you're laughing your butt off...
The thing we like the most about this novel is how they use different styles of illustration and animation to set the mood. It's like watching a weird anime with colorful cartoony characters, cute loli waifus, badass antagonists, and some parody elements like the obligatory beach segment. All in all, it's a shorter-than-it-should text-only visual novel, but a refreshing, thought-provoking one that never takes itself too seriously and totally deserves your attention.
---
6. Story of Seasons: Friends of Mineral Town

System: Switch, PC
Publisher: Marvelous, Xseed Games
Developer: Marvelous
Release Date: Jul. 14, 2020
Friends of Mineral Town is our all-time favorite Harvest Moon game, so of course we were to enjoy this remake. With improved graphics and some more than welcome additions, like new animals to raise or the option to play as a boy or a girl (and romance everyone you fancy, regardless of your gender), Story of Seasons: Friends of Mineral Town is for us one of the most wholesome titles of 2020.
It doesn't matter if it's your first time visiting Mineral Town or you played the hell out of the original version on your Game Boy Advance. It's impossible not to fall in love with this charming farm town and its inhabitants. Thanks to it, now we're also looking forward to Story of Seasons: Pioneers of Olive Town, available March 2021!
---
5. Fairy Tail

System: PlayStation 4, PC, Switch
Publisher: Koei Tecmo
Developer: Gust
Release Date: Jul. 30, 2020 (PC), Jul. 31, 2020 (PS4, Switch)
Famous anime franchises and JRPG aren't always a good combination. In 2020, Sword Art Online: Alicization Lycoris left us with a bad mouth taste, but luckily for all anime JRPG fans, only a few days later, we got Fairy Tail (the video game), one of the best—if not THE best—anime JRPG out there.
Instead of using the license to put some makeup on a boring game, Koei Tecmo took the story of the manga/anime to create a video game story around it, giving you the chance to not only play as your favorite characters but also help bring the Fairy Tail guild to its former glory. Since it's a JRPG, you can expect a lot of grinding, but it's bearable thanks to how fun the gameplay is. Another good sign is that the story works whether you're a fan of the series or not, so it could very well be your entry point to Fairy Tail!
---
4. The Seven Deadly Sins: Grand Cross

System: Android, iOS
Publisher: Netmarble
Developer: Netmarble
Release Date: Mar. 3, 2020
Speaking of games that could be your entry point to an extensive manga or anime story, let's move on to a mobile gacha game that's worthy of a console adaptation thanks to its addictive gameplay but more so to its amazing graphics: The Seven Deadly Sins: Grand Cross.
For several weeks, it remained among the most downloaded mobile games on both Google Play and iTunes Store. Once you play it, it's easy to understand why. It's way more than just a gacha, with solid gameplay mechanics, challenging boss battles, both geared and ungeared PvP, and a lot of mini-quests where you can interact with all characters on the show. If you're looking for a cool gacha game, 7DS: Grand Cross could be the one!
---
3. 13 Sentinels: Aegis Rim

System: PlayStation 4
Publisher: Atlus, Sega
Developer: Vanillaware
Release Date: Sep. 22, 2020
A game that starts as a turn-based mecha strategy adventure but quickly turns into a convoluted sci-fi visual novel with dozens of references, well-developed characters, and a few dark plot-twists, 13 Sentinels: Aegis Rim is a breath of fresh air to the VN genre.
It certainly will be hard to keep up with such a complicated non-linear plot that features 13 characters, but it's a more than rewarding experience once all pieces start falling in place. As for the tactical turn-based segment, it's the perfect complement between chapters and a real challenge if you're playing on the harder difficulty levels.
---
2. Genshin Impact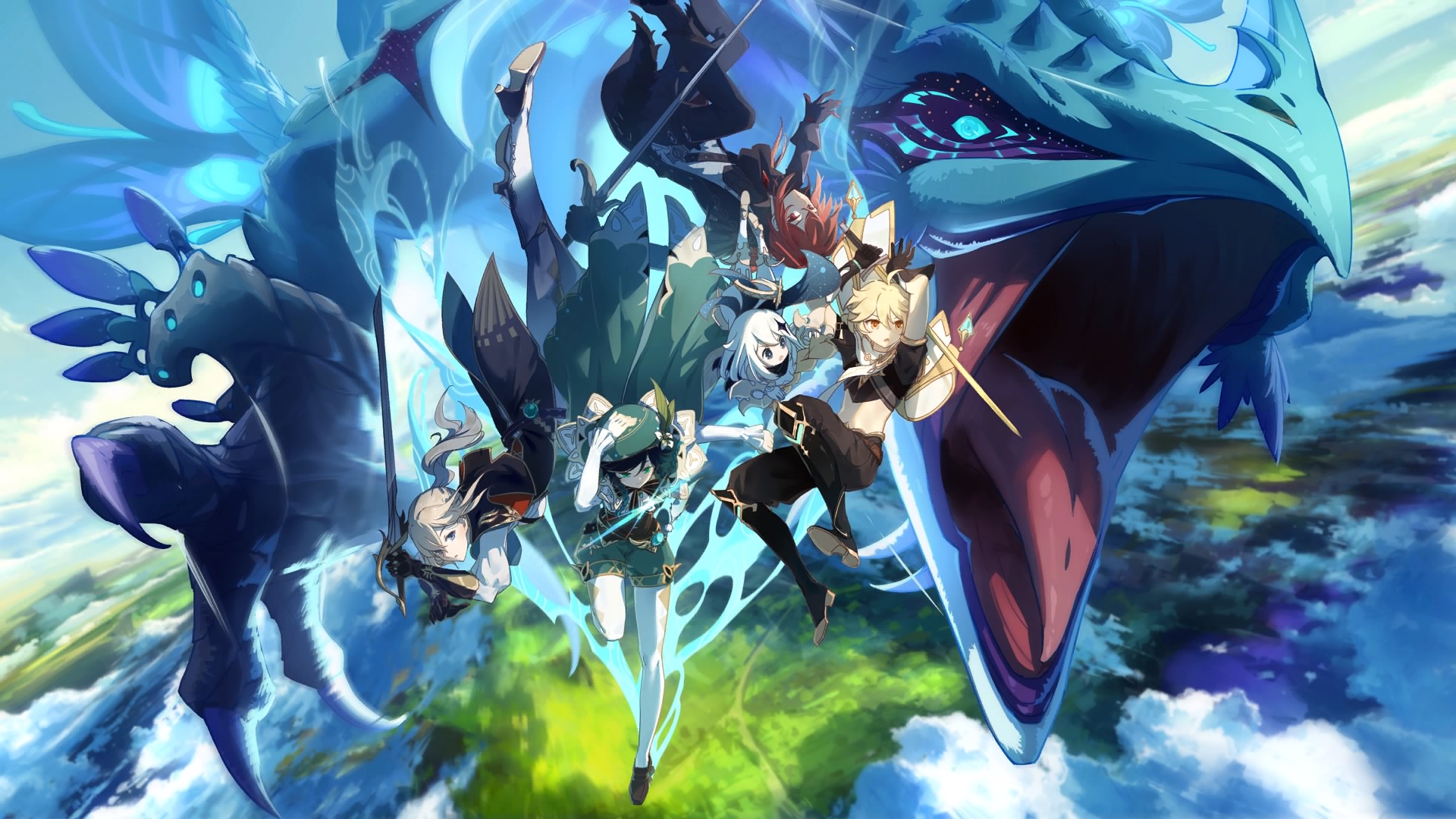 System: PC, PlayStation 4, Android, iOS
Publisher: miHoYo
Developer: miHoYo
Release Date: Sep. 28, 2020
We already mentioned The Seven Deadly Sins: Grand Cross as one of the best gacha games of 2020, but the game that revolutionized the genre last year has to be Genshin Impact. It has the soul of a gacha game, yes, but it also doubles as a single-player anime RPG with co-op features that features an MMO-like world full of sidequests, collectibles, events, achievements, world bosses, and dungeons to farm.
After a couple of updates, Genshin Impact expanded its already fascinating story and now offers even more characters for you to recruit. It's a great game for casual players, but it doesn't quite feel right for those who were expecting a real MMORPG experience... plus, not all console and PC players like gacha games and RNG-based mechanics. Regardless, it's hard to ignore Genshin Impact's charm and the importance of such an ambitious title.
---
1. Persona 5 Royal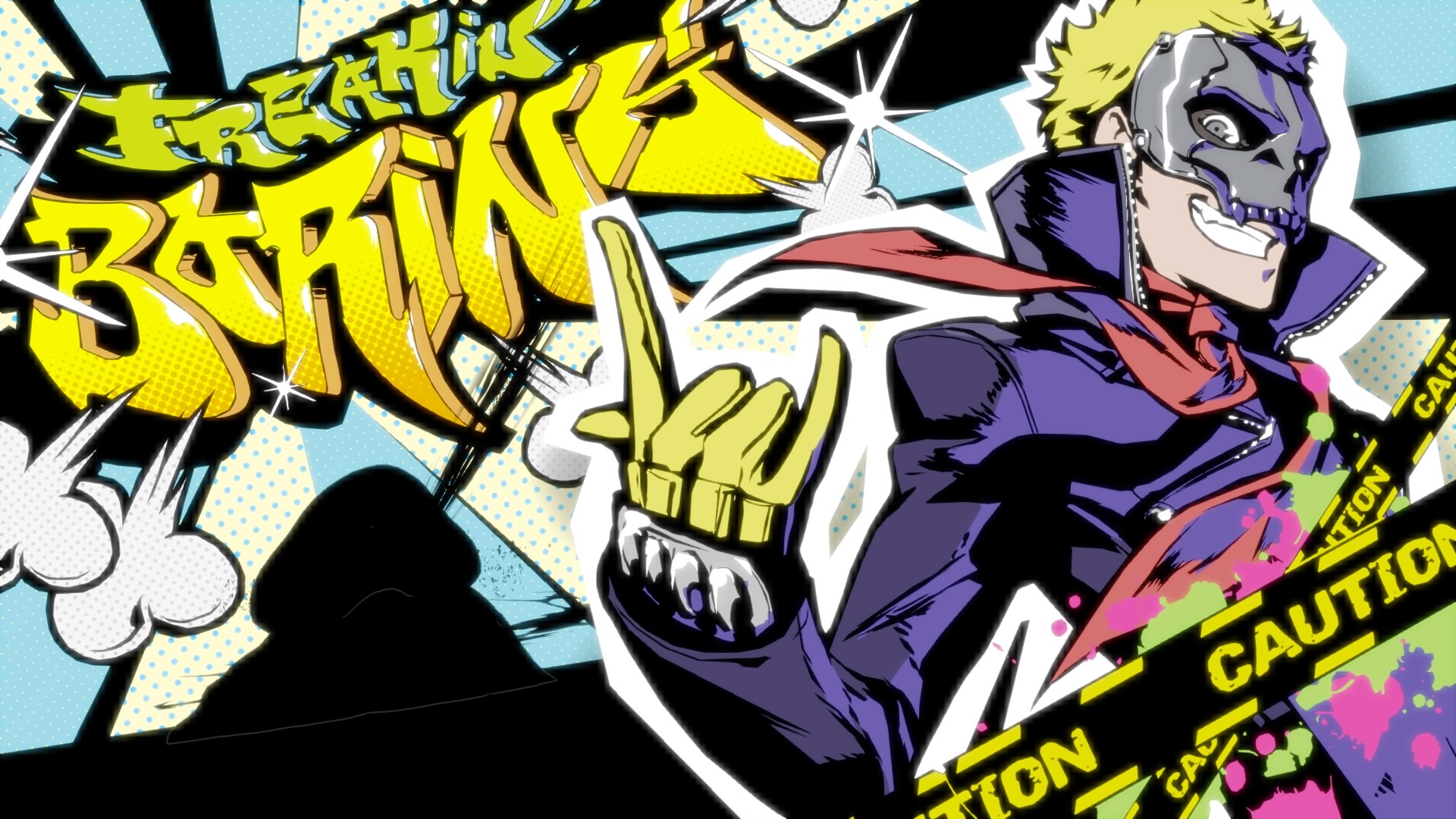 System: PlayStation 4
Publisher: Atlus, Sega
Developer: Atlus, P Studio
Release Date: Mar. 31, 2020
There are some games that are considered a masterpiece, but have you ever taken the time to think how a marvelous game could be even better? Well, the folks at Atlus certainly did, and not happy with how amazing Persona 5 was, they raised the stakes by releasing Persona 5 Royal.
It took them 4 years, that's true, and it's also true that most fans would have preferred the arrival of Persona 6 over this review of an existing game, but after seeing the resulting game, we can't but be on the developers' side. Persona 5 Royal brings in more characters, a new story section, more collectibles, revised dialogue and animations, and some important changes to the combat system. Simply put, Persona 5 Royal is an unavoidable stop for all JRPG fans, and it will be very hard to surmount what has been done by this game.
---
Final Thoughts
We're sure that we will agree on several of these entries, but we also would like to know what changes would you do to our list. Maybe you think the order should be different? Maybe you'd like to highlight some other titles? Feel free to leave us a comment with your own Top 10! Oh, and look forward to all anime games in 2021!
---