The year 2020 is far from the greatest year humanity has ever seen. Most of the Earth's population has been locked within the confines of their own homes. Fortunately, there were great manga releases last year. We're not saying that manga will save humanity from the pandemic, it's just that it definitely helps even just for a tiny bit.
Anyway, here are the best fantasy manga released in 2020.
5. Kuma Kuma Kuma Bear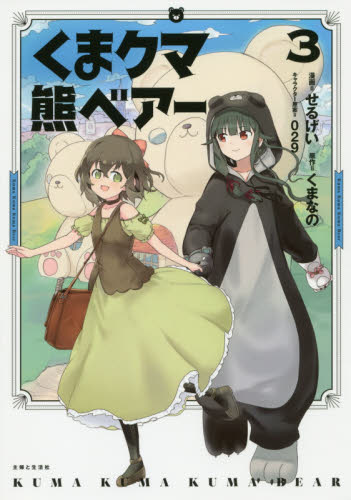 Authors: Kumanano & Sergei
Publisher: Seven Seas Entertainment
Genre: Action, Comedy, Fantasy
Published: June 2020
The protagonist of this series, Yuna, is a video game addict who has hit it big. She manages to fund herself through the stock market, while she just plays VRMMO all day long. After one special update, however, the logout option is no longer to be found. She's stuck in the game with a bear costume that the game admin has given her for answering the update survey. The catch is that when she's wearing the bear costume, she's overpowered. But the moment she removes it, she returns to being a normal girl.
As the title suggests, Kuma Kuma Kuma Bear features a lot of bears. Not only does Yuna have to constantly wear a bear costume, all her skills are also bear related. Even her familiars are bears. Mixing up comedy with fantasy, Kuma Kuma Kuma Bear is a great series to pick for a light read.
---
4. Venus in the Blind Spot

Authors: Junji Ito
Publisher: Viz Media
Genre: Fantasy, Horror, Supernatural
Published: September 2020
Just like most of Junji Ito's works, Venus in the Blind Spot is a collection of grotesquely terrifying short stories. It features remarkable stories throughout his career. Some of the stories are "The Human Chair", which tells the story of a stalker living hiding inside a chair, and "Billions Alone", which features a lot of bodies being sewn together. Needless to say, Venus in the Blind Spot is something that should be read in broad daylight. But if you're feeling a little brave, you may also opt for a good night time read.
---
3. Mermaid's Saga Collector's Edition

Authors: Rumiko Takahashi
Publisher: Viz Media
Genre: Fantasy, Horror, Romance, Supernatural
Published: November 2020
Mermaid's Sage Collector's Edition is another collection of short stories about mermaids. However, the stories in this one are interconnected. The mermaids featured in this series are by no means like the charming ones from the movies. These mermaids are horrifying human-eating monsters. But due to the tale that eating its meat will grant eternal youth, a lot of people still seek it, and thus, the collection of stories.
---
2. The Legend of Dororo and Hyakkimaru

Authors: Osamu Tezuka, Satoshi Shiki
Publisher: Seven Seas Entertainment
Genre: Action, Fantasy, Horror, Historical, Supernatural
Published: July 7, 2020
The Legend of Dororo and Hyakkimaru is a remake of Osamu Tezuka's Dororo. Although it's officially a remake, it may be more appropriate to call it an upgrade. The story still follows the original, but the art has been given a complete makeover. It now looks more modern, and even the action scenes are given justice. The characters are also given more depth and purpose. Although both Hyakkimaru and Dororo's dreams are still the same, they no longer look shallow.
---
1. King of Eden

Authors: Takashi Nagasaki, Ignito
Publisher: Yen Press
Genre: Fantasy, Horror
Published: September 2020
The world is facing a danger it isn't even aware exists. A new form of rabies turns humans into rabid killers. These killers spread the virus from human bites and become extremely aggressive with no sense of pain. However, the victims of the virus don't just propagate. If too much elapse, the monsters will eventually fight each other to the death. The protagonist of the series is someone who fights these monsters, trying to get to the bottom of this new mystery.
At first, it seems like King of Eden is another zombie manga. However, that's far from reality. For one, the supposed zombies eventually kill each other. Another reason is that Teze Yoo, the protagonist, is extremely smart and is actually trying to get to the bottom of everything.
---
Final Thoughts
Although 2020 is a suckish year in general, there have been a lot of hidden gems released that year. It may not cure COVID-19, but it can at least somehow soothe our ailing souls. Nonetheless, we hope this article at least helps you find a new series to pick up on. Of course, there are tons of other titles out there, but we've tried to pick some of the less renowned ones for you.