También puedes leer este artículo en:Español
What would be of anime without music? We are not talking only about the background music, but also about the character image songs, openings, endings and insert vocal songs. They can either add all the feels to a scene, or ruin it. It is a matter of having the perfect combination of vocal skills, lyrics and expression. Sometimes, the characters personal stories add emotional power to their voices. So, you might be wondering, which memorable anime singers in the female realm were spot on? Well, here are our recommendations.
10. Mima Kirigoe from Perfect blue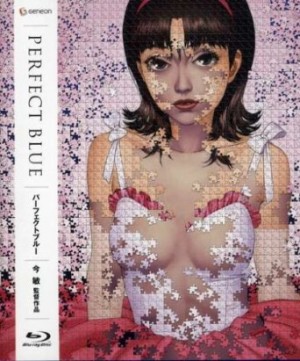 Episodes: 1 movie
Aired: February 1998
Everything in Mima's life seems perfect. She is the leading member of the super famous idol group Cham! when she decides that the next step on her career should be quitting music and become an actress. From that point on, Mima is stalked by the people who believe her career shouldn't have such a radical switch. Her professional life also suffers all sorts of strange incidents which will drive her to the verge of madness.
This jewel by late director Satoshi Kon offers us a contrast of the often sugar coated life of music idols with a horror thriller. The leading character (Mima) is a talented young woman struggling to find the correct path by herself, which is far than easy on the professional and demanding world of idols. Her songs with Cham! are the perfect j-pop upbeat of the nineties and our Mima really enjoys her performances. She totally deserved a spot on our Top Ten!
---
9. Cyan Hijirikawa from Show by Rock!!

Episodes: 12
Aired: Apr 5 to Jun 21 2015
Cyan is the perfect example of the shy but talented musician who dreams to become a star. Lucky for Cyan that she found the Strawberry heart item that lets her travel to Midi City, a place where music rules! In Midi City, Cyan will use her talents to save the world and become an authentic star with her all girl band Plasmagica. It also helps that the whole band is super cute and also plays happy go lucky rock.
So, here we have a girl who does not only sings, but also plays the guitar. The combination of happy rock and Cyan's cute high-pitched voice works so well, that it will brighten up even your bluest day. Cyan is also a great example of not giving up our dreams. All her energy will hit you in every Plasmagica's song!
---
8. Miss Monochrome from Miss Monochrome: The animation

Episodes: 13
Aired: Oct 2 to Dec 25, 2013
The premise of this anime is simple and fun: Miss monochrome is an android with dreams of becoming a star. This first season tells her adventures while trying to keep herself charged. The anime has been so successful that it received 3 seasons, following Miss monochrome in her struggles to become a famous idol. She even helps her fans out! That's what we call a true anime idol.
What is most curious about Miss Monochrome is that her creator and voice is the seiyuu and singer Yui Horie. She used the Vocaloid technology to create a cute character with a defined personality like Miss Monochrome. Of course, being a direct creation of a talented singer, Miss Monochrome is an awesome anime idol!
---
7. Yui Hirasawa from K-On!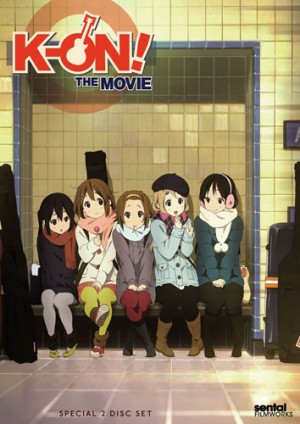 Episodes: 13
Aired: Apr 3 to Jun 26, 2009
Meet Yui Hirasawa, a carefree girl who one fateful day, signed up for her school's music club. It didn't matter that she didn't know a single thing about music. Fellow club members take the time to teach Yui to play the guitar, and off Yui goes on a musical journey! Now she has a loyal group of friends on the After School Tea Time band, and a way to canalize all her good vibes!
Yui's cool attitude towards life helps her whenever she is in a stage. Although she is not particularly gifted at anything at first, she can be very persistent when she wants too. Therefore, Yui becomes an accomplished member of After School Tea Time. Her high-pitched voice is full of energy, which is awesomely combined with her groove at the guitar.
---
6. Lala from D.Gray-man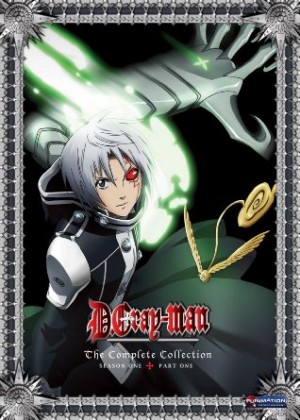 Episodes: 103
Aired: Oct 3, 2006 to Sep 30, 2008
D.Gray-man is a story about the war between two factions. The Earl of the Millenium and his army of Akuma aim to conquer the world, while the Exorcists are trying to save humanity. The protagonist, Allen Walker, has a special cursed eye that can see through the Akumas' disguise. His tragic past will pursue him as Allen tries to find out how to defeat the Earl and how to survive the war.
Yes, this show is not essentially about music, but you guys won't deny that the songs are superb. Given the dark tones of the topics involved, the story of Lala and her voice stand out. Although her presence was rather short, this anime idol had her big moment when she sang for her master as he was dying. Lala would be capable of moving a stone with her vocals, I tell you!
---
5. Yuki Morikawa from White album

Episodes: 13
Aired: Jan 4 to Mar 29, 2009
Touya Fujii is a regular college student with a part time job who has the immense luck of dating an idol. Or perhaps it is not that much of luck, because Yuki Morikawa's professional life is highly competitive. Despite of being successful, rivals who don't lack in talent and beauty surround her, so she makes great efforts to keep herself on top. This restrains her relationship with Touya in more than one way. Will our pair of lovebirds be able to manage the perfect life-work balance? You will have to watch White album to find out.
In the meantime, we can tell you that Yuki's sweet voice and well balanced songs will leave you with a good impression of jpop. Her dance moves and enthusiasm in the stage, plus the feelings her voice expresses, would make of you a fan, just like her boyfriend Touya! Personal stories aside, Yuki has some of the best natural performances in our Top Ten (with natural we mean without too much special effects). That is an asset that creates a contrast with today 's idol world full of virtual displays.
---
4. Sheryl Nome and Ranka Lee from Macross Frontier

Episodes: 25
Aired: Apr 4 to Sep 26, 2008
It is the year 2059. Humanity is in an exodus, moving through the galaxy in seek of new horizons. The story takes place on a giant flying colony, precisely called Macross Frontier. Humans and their former enemies, the Zentraedi, live in harmony there. Nevertheless, during the visit of the idol singer Sheryl Nome, a new menace called Vajra attacks the colony. A fellow pilot apprentices called Alto Saotome and an aspiring idol girl called Ranka Lee get involved in the attack… and that is just the beginning of a new war and a new love triangle in the better Macross style.
With the direction of Shoji Kawamori and the music of Yoko Kanno, nothing can seriously go wrong in an anime, right? Especially if such anime is closely tied to music and songs. If Sheryl and Ranka are good on their own, just wait until you listen to their duos! Their relationship of friendship and rivalry is complex, but no matter what, they will always be there to cheer Alto with their vocals.
---
3. Mitsuki Koyama from Full moon wo sagashite

Episodes: 52
Aired: Apr 6, 2002 to Mar 29, 2003
Full moon wo Sagashite is the story of Mitsuki Koyama. Here we have a girl who dreams to become a professional singer despite battling with throat cancer. To make things worse, a pair of shinigami inform her that she only has one year of life left. Thus, Mitsuki decides to pursue her dream and make the best of her last year on Earth with the help of these two shinigami.
Setting her sad backstory aside, Mitsuki really has talent for singing. Her voice, in great contrast with most of the heroines of anime, is deep. This suits much better the adult themes of the anime and of her songs. You won't be able to watch this anime without shedding a tear or two when Mitsuki sings.
---
2. Sharon Apple from Macross Plus

Episodes: 4 OVAs
Aired: Aug 25, 1994 to Jun 25, 1995
This time, the Macross Universe takes us to the year 2040, to a planet called Eden. Isamu Dyson and Guld Bowman, once childhood friends, are pilots competing to win the Supernova project. Sharon Apple, the most advanced virtual idol in the universe, visits the planet to hold a concert. Her manager and supplier of emotions is Myung Fang Long, who was once friends with Isamu and Guld. The appearance of Myung and Sharon will cause more than one problem in the planet, especially when a controversial software is installed on the virtual idol.
Once more, Shoji Kawamori and Yoko Kanno strike with a well balanced story full of music. We could say that Sharon is artificial, but let's not forget that her emotions come from a real human and she eventually internalize such emotions… even if they end up being dark. Her voice is quiet unique and the style of her music is eclectic and full of reverb. Yoko Kanno conferred on an interview that she has never composed songs on this way again, as they tended to "hypnotize" people.
---
1. Nana Osaki from Nana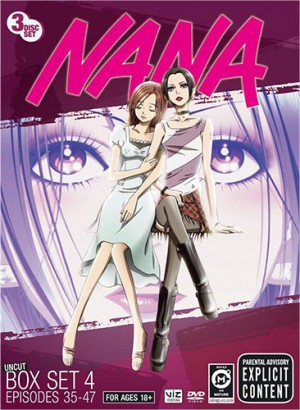 Episodes: 47
Aired: Apr 5, 2006 to Mar 28, 2007
Two girls sharing the same first name meet on a train bound for Tokyo. Nana Komatsu is pursuing to keep her relationship with her boyfriend, who is an art student in the capital. Nana Osaki is determined to become a star after her boyfriend leaves their former band (the Blackstones) and herself behind. The two Nanas end up living together, the Blackstones reform and the girls friendship grows as they pursue their life dreams and suffer live's counterbacks.
Nana Osaki has a strong personality and determination. She was taught guitar by her boyfriend Ren and found her vocation through punk music. Plus, she has the aset of being voiced by Anna Tsuchiya, who has a unique and powerful voice. This suits Nana's singing style perfectly, as punk music relies in more than being a pretty face. For her determination and the raw passion of her voice, she is the number one in our Top Ten.
---
Final thoughts
And there you go. Ten anime and the voices who make them special. We hope you liked our selections, but would love to hear who else do you think is a great anime girl singer. Who is your favorite female singer in anime and why? Don't forget that we are open to all your comments and suggestions. See you soon!
---