También puedes leer este artículo en:Español
Since its foundation in 1998, Bones Studio has been always at the top of the list of great animation studios. Many of the most successful anime of the last two decades have come from them, and every time they announce a new project, everyone is ready to give it a chance because even if the story is lackluster, we know it's going to have great animation.
We also have to admit that not all of them are excellent series, and that some of their creations are not only good series, they could be considered classics. We've already had a list of the top 10 Bones anime, but given that they keep producing great series, it's time to update that list, and count the top 10 best anime made by Studio Bones again.
10. Kekkai Sensen (Block Blockade Battlefront)

Episodes: 12
Aired: Apr 2015 – Oct 2015
When the door between this world and the beyond opened on top of New York City, life there changed forever. Now known as Hellsalem's Lot, the doomed city housing both demons and humans as well as those who have been changed by the energies freed by the merging dimensions. One of the latter is the unfortunate Leonardo Watch, a photographer who gained the "Eyes of God" capable of seeing through any illusion or magic, just as his sister goes blind. While trying to help his sister, he joins Libra, an organization composed of many humans that tries to keep some order in that corner of the world.
Based on the manga of the same title, one of the few problems that Kekkai Sensen has is that it only adapts some of the chapters of the manga and then goes to create its own ending. Even so, the animation is top quality and the story is very intriguing, so the fans were very happy to know that the studio decided to make a sequel just two years later: Kekkai Sensen & Beyond.
---
9. Tokyo Magnitude 8.0

Episodes: 11
Aired: Jul 2009 – Sept 2009
Earthquakes are terrifying. They last for mere seconds, but the damage they create can still be seen years after the fact. The only thing that could make them worse could be not knowing where your family is, or how to get to them when you are a child. Mirai Onozawa, a rebellious thirteen years old, learns this first-hand when she and her younger brother are together at a robotic exhibition in an artificial Island near Tokyo Bay just as an 8.0 earthquake hits the city. After surviving the initial destruction, she has to find the way to get her brother back to their home and find out if their parents are still alive.
Tokyo Magnitude 8.0 is a very harsh anime, as it deals with very realistic reactions to the destruction caused by a natural disaster in a way that disaster movies rarely do. Instead of having the main characters threatened by other survivors, we can see that most people are just trying to get to their loved ones or grief in peace. While it is now even harder to watch, especially after real life earthquakes both in Japan and in other parts of the world, it's a testament of how Bones can deal with more realistic tragedies and give us a heartfelt story.
---
8. Bungou Stray Dogs

Episodes: 12
Aired: Apr 2016 – Jun 2016
Being able to see supernatural beings is not always a blessing. For Atsushi Nakajima, is a complete curse, as he is the only one who can see a ghost tiger that is causing chaos in the orphanage where he lives, and thus, he's blamed by the mischief and thrown out to the streets. Being an orphan, that means that he is left without food, shelter, and, to make things worse, still chased by the mysterious tiger. By mere chance, he meets and saves Osamu Dazai, a supernatural detective that is also following the tiger's trail, when not trying to kill himself. Thus, Atsushi is drafted into Dazai's group, a crew of supernatural detectives that tackle those cases the cops just can't deal with.
Based on the manga of the same name by Kafka Asagiri and Sango Harukawa, Bungou Stray Dogs is a very solid mystery story that becomes an homage to other great international authors. Given its initial success, it had a second season of 12 episodes, that aired on October, pretty much right after the first; while in 2018 we were rewarded with an amazing movie titled Bungou Stray Dogs: Dead Apple. While not as flashy as other anime on this list, it's still a great example of Bones' amazing animation.
---
7. Space Dandy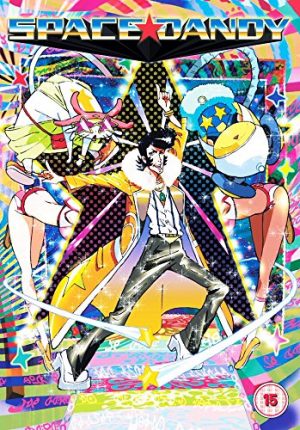 Episodes: 13
Aired: Jan 2014 – Mar 2014
The life of a bounty hunter is never dull. And for Dandy, whose job is to catch aliens through the vastness of space, it's even more exciting. Officially, he needs to find unregistered and unknown aliens to register them in a database, but he keeps taking weird detours as nothing is ever easy for him and his crew: a robot vacuum and a cat-like alien. Aboard the Aloha Oe, they keep finding new adventures, and even some new universes, in their search for their bounty.
Directed by Shingo Natsume and Shinichiro Watanabe, Space Dandy is a glorious visual treat. The story, at first, is a bit confusing, and that may be a put out for some as, let's be honest, the fact that the Aloha Oe's crew is not exactly professional can be tiresome after a few episodes, but once it hits the real plot it's impossible not to love it. And the final twist in the second season makes it even better for all sci-fi fans.
---
6. No. 6

Episodes: 11
Aired: Jun 2011 – Sept 2011
After a war that almost destroyed the world, the survivors were divided in six peaceful city-states, each one surrounded by tall walls that kept them safe from the outside. Shion, a resident of the sixth city, known as Number 6, meets Nezumi, a fugitive from beyond the walls when he was 12, and moved by pity, gave Nezumi shelter for a night. This caused Shion's family to be stripped of their elite status and sent to live in Lost Town. Four years later, Shion stumbles into another dark secret from No. 6, Nezumi saves his life to pay him back for his generosity, and together, they have to fight for their lives and figure out all the city's secrets.
Based on a series of light novels, No. 6 is a very interesting story of maturity and intrigue. While reactions were mixed at first, especially as it had to condense nine books into 11 episodes and changed the ending while toning down some of the most gruesome scenes in the books, now it has a very steady fandom that remembers it with fondness.
---
5. Wolf's Rain

Episodes: 26
Aired: Jan 2003 – Jul 2003
The end of the world is near, and many animals have gone extinct. Wolves have only survived because they have managed to learn to hide themselves as humans with various illusions. There's a legend that they can find the gateway to paradise, but most humans and wolves alike think that's just a myth. Kiba, Tsume, Hige and Toboe are four wolves that meet in Freeze City, looking for the Lunar Flower. Little by little, as they try to rescue the Flower Maiden, they start forming a pack, even if they were all used to be lone wolves, always looking out for themselves.
For many fans, Wolf's Rain is one of Bones' masterpieces. This reputation is earned, since not only the animation, character design, and music are gorgeous; the story is amazing and completely original for the studio, unlike other gems they have created that are based on manga or light novels. Followed by an OVA, it's one of the titles that are in many "anime you have to watch" lists, and for good reason. If you haven't seen it, give yourself a treat and enjoy this wonderful series.
---
4. Mob Psycho 100

Episodes: 12
Aired: Jul 2016 – Sep 2016
Shigeo Kageyama is one of the least interesting people around. He practically disappears in the background, which is why he's nicknamed Mob, as in "background character". But what no one knows is that Mob actually has secret psychic powers that have grown stronger as he reaches maturity. Unfortunately for Mob and everyone around him, his trick to suppress his powers was to suppress his emotions, so now when he hits his limit, he's overcome by whichever emotion he's been trying to suppress the most, and his powers are unleashed.
Mob Psycho 100 is one of Bones' most experimental anime. Based on the webmanga of the same name created by One, it manages to have a very interesting main character who, at the same time, looks completely unremarkable. It's a very exciting manga that manages to keep the viewer intrigued for every episode and, once it's over, wish for more.
---
3. Gosick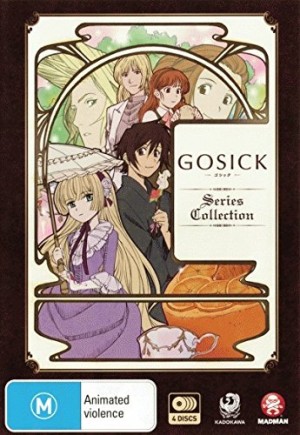 Episodes: 24
Aired: Jan 2011 – Jul 2011
Kazuya Kujo has just transferred to the St. Marguerite Academy in Saubure, a small town in Europe. The school itself is very nice, but he tends to be shunned due to his dark hair because of an urban legend that claims that "a traveler in the spring brings death with him". Because of this legend, he also gets dubbed "the Black Reaper". Still, he keeps with his studies, and then meets Victorique de Blois, a young girl with blonde hair and green eyes that loves mysteries and crimes. After saving Kazuya from being wrongly arrested, she decides that he is to be his helper in solving more mysteries.
While Gosick's story is arguably less complex than other entries on the list, it doesn't stop the series from being captivating. Everything is done with great care for the detail needed for a gothic mystery, and thus, the animation is gorgeous. If you are a fan of victorian era mysteries, this is absolutely the Bones series that you need to watch, as it follows the era's tropes quite faithfully, making it a very polished gem in Bones' animation crown.
---
2. Boku no Hero Academia (My Hero Academia)

Episodes: 13
Aired: Apr 2016 – Jun 2016
In a world where 80% of the world's population has superpowers or "quirks", Izuku Midoriya is part of the unfortunate 20% that doesn't. Despite this, he dreams to be a hero, just like his idol, All Might. Of course, since everyone knows that he has no quirk, this makes him a target for bullies. Still, he never falters, which is why, when he saves his bullies from a super villain, this is enough to impress All Might to the point that the legendary super hero decides to share his own quirk with Izuku so he can become his successor. Of course, before he can do that, Izuku needs to train with his new-found quirk, and for that, he enrolls into UA High.
At first glance, the premise of the manga that inspires this anime may sound a bit cliché. After all, the X-men in the West have done the school for superheroes for decades and every once in a while a new movie or tv show about the idea of heroes in highschool comes up. But Boku no Hero Academia makes up for the premise with a great cast of characters. From Izuku, who is the starry-eyed fanboy who gets to live his dream, to All might, who at first seems like a parody of many American heroes, but soon shows his true depth. Every student, teacher and villain in the series has something different to give which in the end makes the story a very enjoyable treat.
---
1. Fullmetal Alchemist: Brotherhood

Episodes: 64
Aired: Apr 2009 – Jul 2010
Edward Elric is a young alchemist prodigy. When he was only eight, he and his brother Alphonse tried the greatest taboo in alchemy: to revive their dead mother. They failed and Al lost his body, while Ed lost his left arm; and because he didn't want to lose his brother, Ed also sacrificed his right leg in order to capture Al's soul inside an empty suit of armor. Now, years later, Ed works for the State Alchemists, while being helped by his brother in order to find the Philosopher's Stone, a legendary alchemy creation that is said to be able to break all alchemy rules, and thus, restore their bodies to their natural form.
There's very little that hasn't been said about Fullmetal Alchemist, the incredibly popular manga by Hiromu Arakawa. In 2003 Bones made the first anime adaptation, which received a lot of critical approval and grew an immense fandom but at the same time got some criticism due to the fact that since they started before the manga was over, their ending didn't line up with what ended up happening in the original story. But in 2009, with the manga coming to an end, they made a new series; this time completely faithful to the source material and, with the extra years of experience, they made a true masterpiece that no Bones fan should miss.
---
Final Thoughts
Every anime studio has its own style and signature subjects. Bones, in particular has always been synonymous with great animation quality and some amazing stories. Which makes paring their work to just ten great series really difficult.
Because of this, we have to ask, which one is your favorite? Why is it your favorite? Which anime you love is missing from the list? Please, let us know in the comments below.
---
---
Bones was founded by three members of Sunrise studio members in 1998. Starting with a bang, the studio's first work was a collaboration with Sunrise's Cowboy Bebop movie. Despite being a relatively new studio, they're responsible for some of the most popular works of anime of the last 15 years, including Full Metal Alchemist and Eureka Seven.
Here's another top 10 which looks at the works of anime which were most important in getting Bones to where it is today. As usual it's only anime made by Bones as the prime contractors. To start us off is Tokyo Magnitude 8.0!
10. Tokyo Magnitude 8.0

Episodes: 11
Aired: Jul 2009 - Sep 2009
When Mirai and her little brother Yuuki visit a robot exhibition, the last thing they expect is a huge earthquake to hit the city. The two children meet a delivery woman called Mari, and slowly make their way home through the destroyed city. What follows is a heartfelt coming of age journey.
Tokyo Magnitude 8.0 is an experimental piece from Bones. Though not a massive commercial hit, it's an engaging piece that shows anime doesn't have to be all super-transformations and mecha suits. It was a critical success, and is similar to Studio Ghibli pieces which portray real-life situations with a hint of magic realism.
---
9. Akagami no Shirayuki-hime (Snow White with the Red Hair )

Episodes: 12
Aired: Jul 2015 (ongoing)
When forced to become the concubine of the foolish Price Raiji, Shirayuki cuts her hair and flees the land. On the way she meets Prince Zen, and follows him and his aides to the neighbouring kingdom of Clarines. In the meantime, Raij sends his henchmen to retrieve Shirayuki. The story follows Shirayuki as she attempts to make a new life in Clarines.
Based on a popular shoujo manga, Snow White with the Red Hair is a fun and fresh series from Bones which is currently airing. Shirayuki is similar to other strong-willed female leads like Yona from Akatsuki no Yona, and features another of Bones killer displays of artwork. The first season has been pretty popular, and a second season has already been announced for next year!
---
8. Space Dandy

Episodes: 13
Aired: Jan 2014 - Mar 2014
Space Dandy is the story of Dandy (you might have guessed it), an alien hunter who tries to discover new alien species for huge rewards. Join Dandy, his robot assistant QT and the cat-like alien Meow, for the wacky adventures of the best-dressed-space-adventurer out there!
Space Dandy is director Shinichiro Watanabe's return to science fiction. This created insane hype for this Bones production, though in the end it didn't rival the popularity of Cowboy Bebop. For Bones Space Dandy was something fun and fresh, and spawned a manga adaptation and a second season.
---
7. Ouran Koukou Host Club

Episodes: 26
Aired: Apr 2006 - Sep 2006
Fujioka Haruhi is a scholarship student who feels a little out of place amongst the rich elite students at Ouran Academy. After accidentally breaking an expensive vase belonging to the Ouran Academy Host Club, Haruhi is forced to dress as a man and entertain female clients to work off her debt. What follows is a hilariously perverted high school riot!
Ouran Koukou is a parody snapshot of otaku culture. If you haven't seen it you'll probably have heard of it, as it's one of the most popular high school anime out there. For Bones this was their entry into an already extensive franchise, with the anime taking its place among the manga, live-action show, and live-action movie.
---
6. Soul Eater

Episodes: 51
Aired: Apr 2008 - Mar 2009
Set in Death City, Soul Eater follows three groups within the Death Weapon Meister Academy. Each group consists of a weapon meister and a human weapon, trying to collect the souls of 99 evil humans and one witch, allowing them to transform the human into a powerful Death Weapon. Soul Eater takes place as the characters study and defend Death City from powerful supernatural creatures.
Soul Eater is a shounen which has a really cool vibe to it; the animation is stylish, and the characters are fun and wacky. It's another of Bones' most well-known anime, and was popular in Japan and abroad. The original run was followed by a second adaptation called Soul Eater Not! though it wasn't as well received.
---
5. RahXephon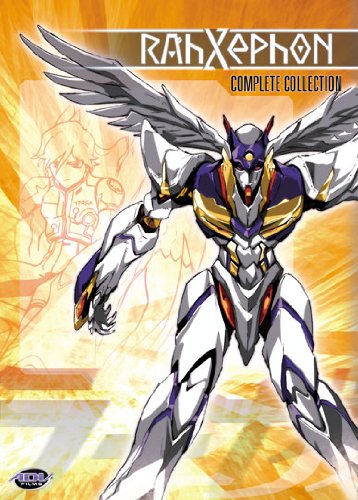 Episodes: 26
Aired: Jan 2002 - Sep 2002
Tokyo is the last bastion of humanity, and home to 17 year old Ayato Mishima. When the alien civilization knowns as Mu attack, he comes into contact with TERRA, an organisation intent on protecting humanity from the invaders. It soon becomes clear to Ayato that all he knows isn't as it seems, especially when he finds out that he is somehow the only one who can control the giant robot known as RahXephon.
RahXephon is often called the "better" version of Evangelion, and shares a lot of themes. At its heart is a teenager who's forced to make tough decisions for the sake of the world, while holding on to their own humanity. RahXephon was incredibly popular in Japan and overseas, and was followed by an OVA and a movie, both made by Bones.
---
4. Wolf's Rain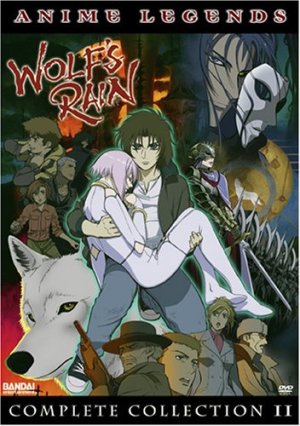 Episodes: 26
Aired: Jan 2003 - Jul 2003
At the end of the world Paradise will open, but only wolves can find it. As the end of the world draws near, it's thought that wolves have been hunted to extinction. A pack of wolves posing as humans are inexplicably drawn together, and they set out into an unforgiving world on an epic journey to find Paradise.
Wolf's Rain pushed the boundaries of anime, as one of a handful of anime which feature animals as main characters. Wolf's Rain has the hallmarks of Bones' best anime; unique artwork, superb characters, and a rousing soundtrack. In this case it's Yoko Kanno who's taking us for this emotional journey. Wolf's Rain was a critical success for Bones, and also spawned a manga release, though this itself was nowhere near as successful as the anime.
---
3. Darker than Black

Episodes: 25
Aired: Apr 2007 - Sep 2007
Darker than Black follows two "Contractors" called Hei and Yin. After the appearance of Hell's Gate ten years ago, the duo, like many others, manifested psychic powers. Though they are kept secret by the world's governments, Contractors are sought out by organisations worldwide to perform tasks which no ordinary human can.
The interesting feature of Darker than Black is the price that Contractors have to pay for their powers, whether it be eating a certain food or writing a poem! One of Bones' most well known anime, Darker than Black is another showcase of the studio at its best. It featured another soundtrack composed by the wonderful Yoko Kanno, which had a successful chart release in Japan. Darker than Black was followed by a second season and its own manga.
---
2. Eureka Seven

Episodes: 50
Aired: Apr 2005 - Apr 2006
Renton Thurston is a dreamer, obsessed with joining the anti-establishment group Gekkostate. Led by the charasmatic Holland, Gekkostate fight against the government in LFOs, giant robot suits which can fly by harnessing energy waves called Trapar. Gekkostate seems far beyond his reach, until a chance encounter with its most mysterious member, Eureka.
Eureka Seven is the story of Renton's coming of age, and is packed with incredible shounen feels. One of the highlights is the LFO design, with some seriously cool customised suits duking it out in the clouds throughout the series. For Bones, the anime has lasting popularity, and spawned a manga, a movie and a second season set in an alternate timeline.
---
1. Fullmetal Alchemist

Episodes: 51
Aired: Oct 2003 - Oct 2004
Edward Elric is a talented alchemist who attempts to bring his mother back from the dead. The result is a terrible accident which takes Edward's right arm and left leg, and leaves his brother Alphonse bound inside a suit of armour. Fullmetal Alchemist follows the story of the two brothers as they search for a way to get their bodies back.
Everybody knows about Fullmetal Alchemist! The anime was a huge success for Bones, though many fans were dissatisfied with Bones departure from the manga. That is until Bones adapted the manga again, delighting fans by following it much more closely. Not to take away from the original series, both were hugely popular, and were a massive earner for Bones, with movies, OVAs and a soundtrack being part of Bones' FMA universe.
---
That's all folks! Personally Eureka Seven is one of my favourite anime of all time. Usually as a rule I don't watch anime over 26 episodes, but I was hooked from the get-go for one of the most emotional series I've ever watched! What do you think? Put your comments down below!
---