También puedes leer este artículo en:Español
We're pretty sure you love anime. Maybe even to the point where you look up who the director is, the composer, key animators and studios are. It's fun to see the name behind the face, and check out all the other anime they've worked on. Some studios have a specific style or genre they prefer to work with, while others like to take a crack at all genres. With this list, we've looked into the filmography of the following studios and determined their ranks. Before you continue reading, make sure you check out our previous Top 10 Animation Studios list, as most of those studios that were mentioned will not be on this list. With all that said, let's get started.
10. Kyoto Animation

Kyoto Animation, or KyoAni, is a small studio in Kyoto, Japan. They mainly focus on slice of life anime with a moe art style, but ever since 2013, KyoAni stuck to creating dramas. This was the right call for KyoAni, as their recent dramas have received critical acclaim and multiple awards. This includes their most recent works, Violet Evergarden and A Silent Voice.
KyoAni isn't one to make original anime, so they usually adapt light novels. KyoAni used to make adaptations of visual novels with the Key trilogy of Air, Kanon, and Clannad, but ever since the huge success of The Melancholy of Haruhi Suzumiya, KyoAni stuck with light novels. In fact, for over five years, KyoAni has hosted a light novel contest where the winner receives an anime adaptation. There has only been one winner, while the previous years only had honorable mentions. That winner was none other than Violet Evergarden.
---
9. Brain's Base

When people think of the best anime studios, most will forget about Brain's Base. Brain's Base doesn't like to advertise their name too much, but they have made quite a few of your favorite series. Odd thing is, they'll usually make one season and then let another studio take care the sequel. Such is the case with Spice and Wolf, Durarara, Kyoukai no Rinne and My Teen Romantic Comedy SNAFU.
They're also the studio behind Baccano and Princess Jellyfish. Brain's Base's style seems to fall somewhere around the adventure, romance, and drama genres with series like Kiss Him, Not Me, Blood Lad, and Servamp. With each year, Brain's Base creates less and less anime, with Anonymous Noise being the only anime they made in 2017. With the success of 2018's Gakuen Babysitters, Brain's Base will hopefully create more series.
---
8. P.A. Works

Well what do you know, P.A. Works has been making anime for 10 years! Though founded in 2000, P.A. Works didn't make their first series until 2008 with True Tears. P.A. Works stands out with their vivid art style in series like Another and Canaan. They've also garnered attention thanks to making the "working" genre popular with Hanasaku Iroha, Shirobako, and Sakura Quest.
With KyoAni putting the Key visual novel adaptations to rest, P.A. Works decided to take the reins and adapt Angel Beats and Charlotte. Throughout their years, P.A. Works only made one sequel anime, being The Eccentric Family. Such a shame, as we would love to see sequels to series like Classroom of the Elite and Nagi-Asu: A Lull in the Sea. However, Shirobako is getting a sequel film, so maybe P.A. Works will start making continuations to their other anime.
---
7. Manglobe

Just because Manglobe went bankrupt in 2015, doesn't mean we can't pay them the proper respects. Manglobe was a truly unique studio in only making seinen series. Not just any seinen anime, but unique ones at that. Michiko to Hatchin is the only anime to take place in Brazil, and Samurai Champloo had the Edo period meet hip hop. The World God Only Knows is probably Manglobe's most successful anime with it getting three seasons.
With each seinen anime comes a new genre, be it horror, action, sci-fi or even harem. Manglobe wasn't one to follow the trend by making a shounen action series and rarely showed fanservice. Unfortunately, that bold choice was the cause of their demise, with Gangsta being the last anime they completed. The remaining members of Manglobe decided to form a new studio, which is now Studio Geno.
---
6. Production I.G

Love sports anime? Than Production I.G is the studio for you! Before they made the sports genre popular, Production I.G was in Madhouse's shadow. They've always made similar series, but Madhouse was the more successful studio (more on them later). Production I.G discovered their true potential in Kuroko's Basketball with it garnering 3 seasons and a movie. During season 2's airing, Production I.G came out with Haikyuu, which became another smash hit. When adapting sports manga, Production I.G brings the series to life with intense matches that include detailed sakuga and bright colors.
Six months after Haikyuu Season 3's conclusion, Production I.G made Welcome to the Ballroom, dabbling in a less popular sport. This fall, the studio will continue their sports anime fad with Kaze ga Tsuyoku Fuiteiru, a track and field series. But remember, Production I.G is not just a studio of sports. They've also made Psycho-Pass, Blue Spring Ride, B: The Beginning, Guilty Crown, Eden of the East and so much more.
---
5. A-1 Pictures

Now here's a studio you definitely recognize. A-1 Pictures pumps out at least 4 anime a season. Each series has beautiful art and animation, a fantastic soundtrack, and a must download opening theme. They tend to be a little shaky when making an adaptation, as they tend to rush through the source material to get to the currently released chapter. There are times where A-1 Pictures prefers not to adapt something, and take their time to create an original series. Such as the case with Darling in the FranXX, an original series with studio Trigger's help on the mech scenes, as well as Anohana.
A-1 Pictures is most well known for Sword Art Online, a series that even non-anime fans enjoy. Sword Art Online has 2 seasons, a movie, a spin off, and a season 3 forthcoming. A-1 Pictures usually makes shounen fantasies like The Seven Deadly Sins, The Asterisk War, and Fairy Tail. Every so often, A-1 Pictures will step out of the box and make series like Your Lie In April, Persona 5 The Animation, Black Butler and Erased. Basically, A-1 Pictures knows what the hot topics are, but sometimes they'll shake things up and show you what they can really do.
---
4. Ufotable

If art and animation are things you love most about anime, then you'll adore ufotable. Many people believe that ufotable has an unlimited budget with all the special effects, vivid colors, and sakuga they add into each of their series. This is actually false, ufotable just has a lot of skilled animators. Ufotable usually sticks to the same art style, with series like Kara no Kyoukai, the Fate franchise, and Touken Ranbu but bumps up the vivid colors for following series.
Ufotable adores fantasy and continues to create other-worldly anime like Tales of Zestiria the X and God Eater. However, such gorgeous series take time to animate, so ufotable usually makes one series per year. We understand of course, but it would be amazing to see ufotable come out with at least three anime every year.
---
3. Trigger

The strangest studio on this list by far, but with good reason. Trigger is made up of animators from Gainax, the studio that made Gurren Lagann, Panty and Stocking with Garterbelt, FLCL, and Neon Genesis Evangelion. Gainax created wacky series with a deep message hidden inside, and that's exactly what Trigger does. Trigger started off strong with the debut of Kill la Kill, an over-the-top ecchi action series where the true plot is not revealed until episode 17. Trigger toned down the craziness for Little Witch Academia, which was originally an ONA until it was funded by fans on kickstarter and turned into a series.
Trigger tried something new and dabbled in the drama genre with Kiznaiver, but it, unfortunately, didn't gain a lot of attention. While Kiznaiver aired, Trigger also released Space Patrol Luluco, which continued the bizarre comedy that the studio is known for. As for now, it seems that Trigger is taking the back seat and partnering up with other studios to make anime instead of creating their own. This is the case with Darling in the FranXX and the upcoming SSSS.Gridman.
---
2. White Fox

When White Fox makes an anime, you know that there's an 80% chance it'll become a smash hit, and a 90% chance that it'll be the next modern classic. White Fox does not mess around, and gives it their all for every series they animate. Even better is that they can conquer any genre.
Jormungand, Akame ga Kill, The Devil is a Part-Timer and Steins;Gate were a few of the series that helped the studio gain popularity. However, it's the anime they make today that's keeping them at the top. Steins;Gate 0, Girls' Last Tour, and Re:Zero Life Starting In Another World are considered to be masterpieces in the eyes of many. We won't be surprised if White Fox ends up taking the number one spot on this list one day, but for now, here's the current number one.
---
1. Madhouse

You probably saw this coming, since Madhouse has made many classic anime, and continues to make memorable series. We'll never forget the impact Death Note, Cardcaptor Sakura, Black Lagoon and Hellsing Ultimate has made on us and the world. Although Madhouse works with all genres and themes, the studio's most successful anime seem to be dark psychological ones. We can't fault them since Kaiji, Death Parade, Hunter x Hunter and One Outs are incredible, but we also love Ore Monogatari, No Game No Life, ACCA 13-Territory Inspection Department, and A Place Further Than the Universe, which are not dark in the slightest. If we were to sit here and list all the ten out of ten anime they've made, we'd be here for the next week.
---
Final Thoughts
There are a lot of amazing studios out there who a plethora of anime that have become our favorites. What are your favorite anime studios, and what's your favorite anime by them? Comment below, and we'll be sure to get back to you as soon as we can. Till next time!
​
---
---
The world of Anime/Animation studios is a complex one. We're never sure where to give credit for some of our favourite moments of animation since so much animation is outsourced to freelancers who may not stick around for the studio's next project. However, each studio does have their own set of regulars and in-house talent that helps create their image and develop their shows into something special.
This is a list of the top ten best anime/animation studios based on the work produced either by in-house staff, animators that were originally hired by them, frequent freelancers and most importantly, their works today.
10. Doga Kobo

Don't stop moving. It's a philosophy that Doga Kobo, a big anime studio, seems to embrace with their best works. Ever since Yuru Yuri, the Doga Gods (As I like to refer to them) have assembled a star team made up of freelancers and in-house staff to create some of the most consistent character animation within anime. With talents such as Masayuki Nonoka and Ryousuke Nishii, there is no such thing as a still cut when they're involved.
Doga Kobo's production output has increased dramatically since Yuru Yuri and their success within comedy series. With Love Lab being an example of incredible character animation and Plastic Memories putting this talent to use for dramatic scenes, this studio always attempts to surpass their own limits and try out new things. Whilst some of their ventures into different genres haven't been overly successful, I'm looking forward to seeing their work on the currently airing Aria of Scarlet Ammo AA.
---
9. Madhouse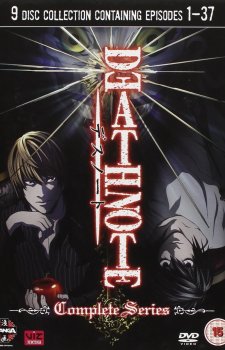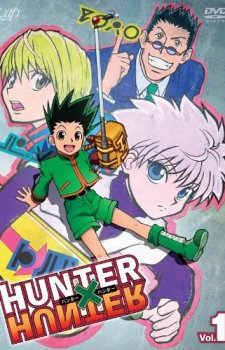 It's honestly quite depressing to have to put Studio Madhouse this far down on the list. Once hailed as one of the most talented anime studios with the creation of many incredible films such as Satoshi Kon's Paprika and Tokyo Godfathers, they are no longer in a position to be able to create such works at any frequent rate. With Madhouse's failure to create the final Satoshi Kon film, The Dreaming Machine, the studio's founder left to set up Studio MAPPA instead, taking many key staff with him.
However, their reputation from the past with works such as Redline, Paprika and Ninja Scroll is not to be forgotten and this prestige has kept them on track, giving them opportunities to create new original projects such as Death Parade and the opportunity to work on larger projects like the currently airing One Punch Man. Whilst they may be regarded as a relic from the past, Madhouse still do have a strong staff and who knows? Maybe Takeshi Koike is working on his next film for them. Hopefully it doesn't take 7 years this time.
---
8. WIT STUDIO

Claiming immediate fame with their work on Attack on Titan in 2013, anime studio Wit Studio immediately became a key part of Production IG. With new anime productions such as Hoozuki no Reitetsu and The Rolling Girls, they've expanded their library into new genres entirely and executed them effectively. With regulars like Arifumi Imai creating some of Attack on Titan's greatest fight scenes and Animation Director Katsuhiko designing The Rolling Girls' incredible aesthetic, Wit Studio is not at all short on talent in their phone book.
With the production of Attack on Titan Season 2, the Project Itoh film Empire of Corpses and Knocking on the Wall of the Armoured Fortress, Wit will certainly be busy over the next few years. Look forward to Armoured Fortress in particular. Director Tetsuo Araki has a strange superpower that turns everything he works on into the next big thing.
---
7. GAINAX

In a world where "Former Gainax" is becoming an ever present term, Gainax is an anime studio that's given rise to some of the best animators in the industry who eventually left. Once known for Neon Genesis Evagangelion, Gurren Lagann and FLCL, they've certainly downsized since, producing smaller works like Magica Wars and Wish Upon the Pleiades (Fun fact: It's sponsored by Subaru).
However, despite the studio now being smaller, they're still producing gems, just less of them. With director Shouji Saeki and animators such as Megumi Kouno and Sumie Kinoshita, their work demonstrates what modern Gainax really can be with shows like Hanamaru Kindergarten and Medaka Box. It's a new Gainax and whilst it may be lacking Hiroyuki Imaishi after he left to help found Trigger, I'm perfectly fine with what we have right now.
---
6. MAPPA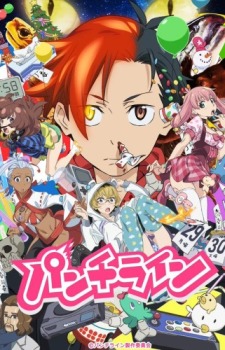 I mentioned earlier that one of the original founders of Madhouse, Masao Maruyama left. Studio MAPPA was the product of that departure; the opportunity to create the sort of works that others wouldn't. In his attempt to revive what can now be regarded as an older Madhouse, Maruyama started this anime studio to finish off The Dreaming Machine by the late Satoshi Kon. However in the meantime, MAPPA has produced the newest work by Shinichiro Watanabe, Terror in Resonance, the epic fantasy series, Rage of Bahamut: Genesis, the incredibly unique original series, Punch Line and more.
Currently collaborating on Ushio to Tora with Studio VOLN and with the upcoming film, In This Corner of the World, Studio MAPPA are becoming a team to keep an eye on. Maruyama has promised to never give up on The Dreaming Machine either, so expect wonderful things from the studio in the future. (Hopefully the near future)
---
5. SHAFT

Yeah! It's those guys who make those Monogatari series. Despite this anime studio having been formed in 1975, it's their work since 2006 that has really captured viewer's attention. It was around this point that Akiyuki Shinbo stepped on board to create some of the studio's most popular works. With Madoka Magica, Nisekoi and the Monogatari series, Shinbo was given the opportunity to express his own personal insanity with expressive shots and an eccentric use of shape and colour.
Thankfully SHAFT is staffed by a talented team of animators that can somehow keep up with this insanity. People like Gen'ichirou Abe and the incredible Ryo Imamura guarantee that there's not a single dull episode when you're watching a SHAFT show. Or film, come to think of it, Kizumonogatari will be releasing its first part next year and from the look of it, it's going to be goddamn amazing.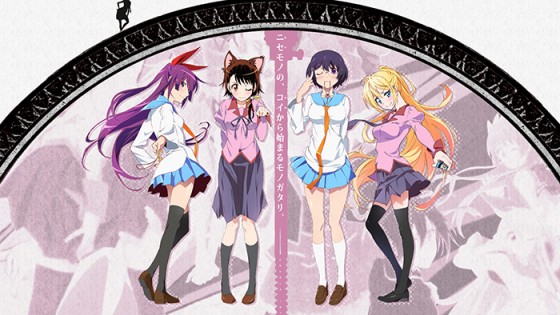 ---
4. Tatsunoko Production

When you think of classic anime, there's two words that immediately come to mind. One is Tezuka and the other is Tatsunoko. As one of the two anime studios that are still alive after being founded during the dawn of TV Anime (The other is Toei Animation), Tatsunoko lives based on its heritage. Although Names like Gatchaman, Yatterman and Space Ace are still familiar to classic anime fans, they didn't have any new hits for many years.
It was only in 2010 when Tatsunoko Production brought in Ryo-chimo, a web animator with an incredible amount of talent that Tatsunoko started to develop a new image. No longer a relic in the past, Tatsunoko became the face of web animation with an incredible new team who worked to develop shows like Yozakura Quartet, Gatchaman Crowds and Yatterman Night. With incredibly fluid animation that stands as a great example of modern anime, I cannot wait to watch each and every new series by them.
---
3. Sunrise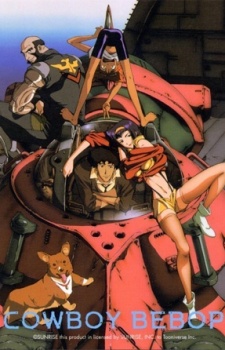 There are some anime studios that struggle to keep afloat, slowly making anime whenever they can. Then there's Sunrise with its 13 studios, huge original franchises and 5 currently airing shows. As a part of Bandai Namco, Sunrise has a huge staff, capable of producing multiple series at once and stand at the top of the anime industry in this respect. Whether it's Aikatsu, Gundam, Gintama or Tiger & Bunny, you can expect regular installments of some of your favourite Sunrise series.
Sunrise has such a huge catalogue and with shows like Cowboy Bebop, Code Geass and Love Live, you've probably seen something from at least one of their army of studios. Currently working on Brave Beats, Gundam: Iron-Blooded Orphans and Gintama, there's no given point where they're not working on something great. Especially the new Gundam, definitely give it a watch!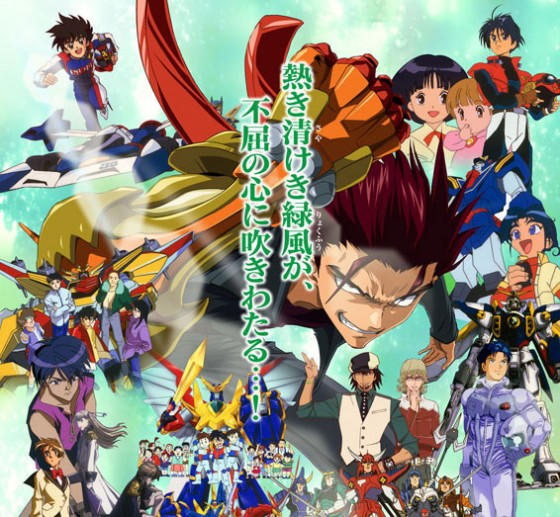 ---
2. Kyoto Animation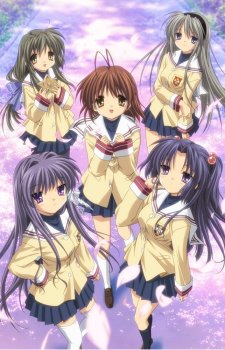 Kyoto Animation is the isolated iron fortress of animation. Obscure reference aside, they are the only anime studio within the animation industry to not use freelancers or outsource anything. Every production is built from the ground up inside the Kyoto Animation studio walls. This creates an incredibly consistent quality as all animators are on the same page at all times and everyone involved knows exactly what needs to be done. They're also one of the very few studios to pay their animators a decent livable wage, meaning that their animators have no reason to freelance either.
Not that they'd be able to anyways, Kyoto Animation (as the name implies) is set up in Kyoto, whilst most other studios are clustered together in Tokyo. So out there in the west, they're able to produce stunning shows like Hibike Euphonium, Haruhi Suzumiya and Hyouka without having to rely on a freelancer who knows nothing about the project outside of a storyboard.
---
1. Bones

Finally there is the anime studio Bones. Nowadays, Studio Bones animators exist within the pinnacle of modern animation. People like Yoshimichi Kameda, Bahi JD and a whole bunch of incredibly talented animators have all spent time in the Studio Bones offices. With standout works like Fullmetal Alchemist: Brotherhood, Eureka Seven and Ouran High School Host Club, they've established themselves within recent history and they've been breaking our expectations each and every year.
With Space Dandy being the best animated TV anime of all time, Studio Bones made a whole load of new contacts and they've capitalised on this in future works such as this year's Blood Blockade Battlefront. Now with this season's Concrete Revolutio, they're really showing off why they're regarded so highly within the anime space with some incredible animation.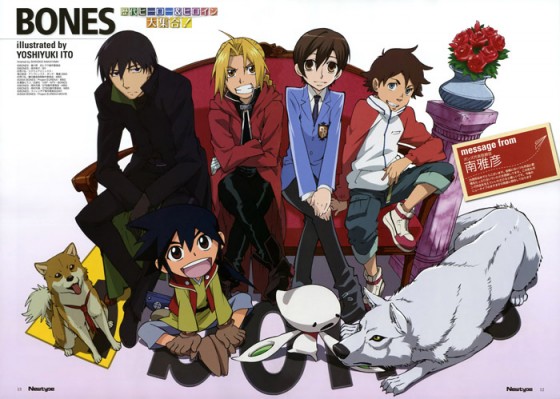 ---
So there you go, these are 10 names that you should definitely be looking out for whenever new shows get announced. They've each got their unique histories within the anime medium and have talented animators on call, all with specific talents regarding different sides of animation. Let me know who your favourite anime studios are in the comments below!
---