It's been several years since we last talked about one of our favorite anime studios, GAINAX. In 2015, we produced an article where we discussed our favorites made by this incredible studio. However, just like everyone else, we here at Honey's Anime sometimes find our choices change as we get older and wiser…or at least try to. That's why we welcome all of you to our Top 10 Anime Made by GAINAX updated recommendations list. Let's see if some of GAINAX's best continue to impress us even now. A bit of a spoiler, most do.
10. Mahoromatic: Automatic Maiden

Episodes: 12
Aired: Apr, 2004- Jun, 2004
Chores can be a pain in the butt, right? Well what if you had a cool android maid that could clean your room, cook for you and even love you!? This seemingly impossible scenario befalls junior high school student Suguru Misato as he finds a powerful android named Mahoro one day. While Mahoro was once a combat android, she now has decided to fight dust and dirty things—like Suguru's magazine collection—living with her new master. Time for romance, comedy and drama to ensue in Mahoromatic: Automatic Maiden!
Mahoromatic: Automatic Maiden might not be one of the most popular anime around, but we loved it personally. Fused with comedy, drama, romance and harem elements, Mahoromatic: Automatic Maiden was just one of those shows you could enjoy because all the genres meshed so well. Lasting two seasons and having several OVA, Mahoromatic: Automatic Maiden lasted quite a while. Combat maids and harem elements, doesn't that just scream GAINAX? Trust us, we know you're nodding your heads out there in agreement.
---
9. Shikabane Hime: Aka (Corpse Princess)

Episodes: 13
Aired: Oct, 2008- Dec, 2008
Makina Hoshimura once was just like any high school girl. That changed abruptly one day when Makina was killed by Shikabane and found herself being resurrected as a Shikabane Hime. If Makina wishes to die and go to Heaven, she will need to eliminate 108 other Shikabane with her new powers as a Shikabane Hime. Assisted by Keisei Tagami—a Buddhist priest—the two will find horror, death and pain in their quest for Heaven. However, Makina doesn't yet know true drama until she runs into Ouri Tagami and a new fight begins…
GAINAX is one of those studios you know what to expect from. Any anime they create is going to be filled with insanity in some form or another. That's what makes Shikabane Hime: Aka so awesome. This is a series—which is two seasons by the way—that from beginning to end just leaves you jaw dropped with high octane battles that never stop. Shikabane Hime: Aka might end on a ho-hum note, but the series was easily one of our favorites by GAINAX nonetheless. Need a hot looking anime girl who kicks some serious demon behind? Then go check out Shikabane Hime: Aka!
---
8. Houkago no Pleiades (Wish Upon the Pleiades)

Episodes: 12
Aired: Apr, 2015- Jun, 2015
What exists beyond the far reaches of space? Are there aliens in space or mystical powers? Maybe even magical girls!? What if…all those things exist in space and one young girl is about to discover that reality for herself. Enter Subaru, a young girl who is about to become a magical girl and go on a journey that will change her life forever.
When it comes to GAINAX, we're quite use to their love of strange storytelling and odd settings. Perfect example comes in the form of Houkago no Pleiades. Originally starting off as a 4-episode OVA, Houkago no Pleiades evolved like the magical girls it has within and became a 12-episode series that aired back in 2015. Weird, silly and magical in every sense of the word, Houkago no Pleiades was easily one of the more random series made from GAINAX but in an enjoyable way. If you somehow missed Houkago no Pleiades and need more magical girls in your life—who doesn't—then go and watch this fun 12-episode series.
---
7. Boukyaku no Senritsu (Melody of Oblivion)

Episodes: 24
Aired: Apr, 2004- Sept, 2004
In the 20th century, mankind found themselves engulfed in a war with monsters. Years pass and the monster rule the world all while hiding themselves from the view of man. Meanwhile, a young boy named Bokka wonders what happened to powerful heroes called the Meros Warriors who once stood up to the evil monsters and fought against them. Then as if destiny heard his thoughts, Bokka runs into a Kurofune who teaches the young man what he desires and leads him to discover his fate. Bokka will soon search for the Melody of Oblivion as one of the few who can hear her music and possibly lead to the power needed to defeat the monsters once and for all.
Boukyaku no Senritsu is an early 2000s anime series that seems to have been forgotten in recent times. We loved how GAINAX infused Boukyaku no Senritsu with tons of cool action and a truly interesting plot. Boukyaku no Senritsu also isn't afraid to throw in some intriguing themes that keep the narrative from ever getting stale. Love GAINAX and its surreal way of taking the normal fantasy genre and making it something else entirely? Then we fully recommend Boukyaku no Senritsu as it's a solid classic anime series.
---
6. Dantalian no Shoka (The Mystic Archives of Dantalian)

Episodes: 12
Aired: Jul, 2011- Oct, 2011
Hugh Anthony Disward—better known as Huey to most—a young pilot who flew in World War I has just received word that his grandfather has passed away. In the letter, Huey obtained a strange key and was told that he must maintain his inheritance called the Biblotheca Mystica de Dantalian. Traveling to his late grandfather's estate, Huey learns something very intriguing about his so called "inheritance". Instead of it being a physical library, the inheritance is actually a young girl named Dalian. This young lady tells Huey that the world has powerful books called Phantom Books and they must be kept under control. However, with some unruly people having somehow obtained these Phantom Books, Huey must join Dalian in sealing the books away to prevent the world from falling into chaos.
Ever wonder how a series about books could be interesting? You aren't alone in that thought. We remember hearing about Dantalian no Shoka and thinking, what could make this series so good? Then, we watched Dantalian no Shoka and realized if a series about mystical books could be good, it had to be done by GAINAX of all studios. Dantalian no Shoka isn't a well-known series and we hope our Top 10 Anime Made by GAINAX article changes that. GAINAX, we applaud you for making seemingly the oddest tales into wickedly amazing anime.
---
5. Kono Minikuku mo Utsukushii Sekai (This Ugly yet Beautiful World)

Episodes: 12
Aired: Apr, 2004- Jun, 2004
Takeru Takemoto ad Ryou Ninomiya are two ordinary young men who go to school and work for Takeru's grandad as delivery boys. Yet, their ordinary lives end when one night, they notice a strange light emanating from the woods. When Takeru and Ryou go to investigate, they are attacked by a strange being not from this Earth! Takeru then, without warning, transforms into a beast-like being and repels the attacker with relative ease. Though, this isn't the last strange thing to occur that night…a young woman appears from the light and she is just a harbinger of the strange things that will befall these two men as they watch their lives go from normal to chaotic in one fell swoop.
Personally, we think that as good as the recent years of anime are, the early 2000s had some truly amazing hidden gems. One of these lesser known series is Kono Minikuku mo Utsukushii Sekai. Like most of GAINAX's series, Kono Minikuku mo Utsukushii Sekai pushed the action genre to the limits with brilliant fight scenes and an unique story of extraterrestrial themes. If we had one complaint about Kono Minikuku mo Utsukushii Sekai it would be this; Why couldn't Kono Minikuku mo Utsukushii Sekai be just a bit longer in terms of episode count!?
---
4. Panty & Stocking with Garterbelt

Episodes: 13
Aired: Oct, 2010- Dec, 2010
The words lust and sex don't typically fit into how people would describe angelic beings. Yet, for two angels named Panty and Stocking these words are just a few of the reasons they found themselves kicked out of Heaven. Now in the doomed Daten City, the two angels must rely on Garterbelt as he arms them with the ability to use their lingerie as weapons. With these sexual powers, Panty and Stocking must kill "Ghosts" to obtain Heaven Coins and buy their way back home. The road back to the pearly gates is long and arduous. However, Panty and Stocking with their weird love for sinful things might just make that road ten times longer…
There's an old saying in the world of different media. The title of a show can sometimes make or break a series. If that were true, then can that explain the success of Panty & Stocking with Garterbelt? This strange series that lasted 13 episodes, has a title that literally describes women's undergarments. Yet, despite that strange name, Panty & Stocking with Garterbelt is an incredible action show with an awesome animation style and funny mature humor. If you're one of the few who hasn't tried out Panty & Stocking with Garterbelt then you need to fix that as even 8 years later, we still rewatch this series from time to time. That's how good Panty & Stocking with Garterbelt is.
---
3. FLCL (Fooly Cooly)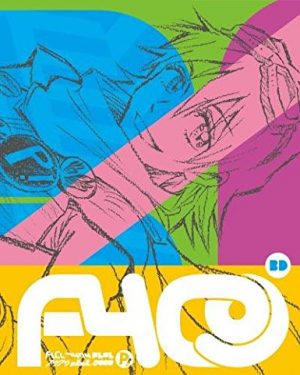 Episodes: 6
Aired: Apr, 2000- Mar, 2000
Naota Nandaba is bored and finds his smog filled town boring just like him. The most excitement Naota finds is hanging out with a school dropout named Mamimi Samejima as he loves her despite Mamimi once loving his awesome brother. One night, when Naota is walking with Mamimi across a bridge, he finds himself coming face to face with a Vespa driving girl who immediately slams into him with an electric guitar. Naota then finds himself with a strange lump on his forehead that soon unleashes a weird creature and a robot! Naota might have hated his boring life but maybe it was better than the inanity he soon will face thanks to this strange girl from beyond the stars…
GAINAX might be known for some pretty amazing series, but easily one of their best—and most bizarre—is FLCL. At only 6 episodes long, you would think a series this short wouldn't wow you or be something you'd talk about nearly two decades later. FLCL, however, breaks those norms to deliver easily one of the coolest anime series ever made! Go and watch FLCL as soon as you can because two new seasons are soon to air and now is the time to catch up. Trust us, 6 episodes isn't a lot to binge and we've done it multiple times with FLCL.
---
2. Tengen Toppa Gurren Lagann

Episodes: 27
Aired: Apr, 2007- Sept, 2007
Humanity once stood proud on the surface of the earth as leaders of the land. However, when a powerful being known as the Spiral King Lordgenome appeared, humanity was sent to forever live underground and struggle to survive. Underground, humans deal with constant earthquakes and rely on diggers to shovel out pathways to expand homes and keep those who live in the underground villages alive and safe. Simon is one of these diggers who, despite his efforts, is treated poorly by all but one man, Kamina. Told to never give up and to push to his limits, Simon uncovers a strange drill-like key and finds a mecha which leads him to a life altering event that could shatter the very rules of the world.
Do you consider yourself a mecha fan? If you do, then you most certainly have watched and heard of one of the most iconic anime series ever made, Tengen Toppa Gurren Lagann. This 27-episode series is action packed, romance driven, sci-fi oriented and pure entertainment all the way through. There's a reason why for some, Tengen Toppa Gurren Lagann is the best anime series ever crafted. Amazing animation, wonderful characters and mecha themes never done before. Tengen Toppa Gurren Lagann is a series folks that we recommend to everyone and will always be one of our favorite anime of all time.
---
1. Neon Genesis Evangelion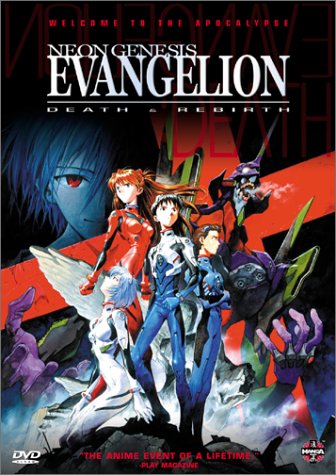 Episodes: 26
Aired: Oct, 1995- Mar, 1996
Shinji Ikari lives in a world where humanity is on the cusp of being extinct. After an event in 2015 called the Second Impact, humanity has struggled to survive against gigantic beings known as Angels. Shinji has recently found himself being summoned by his father to the facility known as NERV where he is asked to become a pilot of humanity's last defense against the Angels, Eva Units. Despite reluctance, Shinji enters Eva Unit 01 and must defend his new home despite the hatred he has for the machines, his father and his own cowardice. Can Shinji defend the last stronghold for humanity?
At number one on our list of the Top 10 Anime Made by GAINAX, we have the legendary Neon Genesis Evangelion series. In many ways, Neon Genesis Evangelion set the foundation of what mecha anime series could do when they stepped away from the traditional formula other series had. Filled with human drama and psychological themes—as well as tons of robot action—Neon Genesis Evangelion is a deeply complex series that even today has mysteries still being unearthed by fans and theorists. Shinji might be considered one of the most annoying characters in all of anime, but the narrative around him is what matters most and that is what is amazing about Neon Genesis Evangelion. Even if you've seen the more recent films/reboots, we urge you all to check out Neon Genesis Evangelion. In many ways, this is the series that put GAINAX on the spotlight and will always be considered one of their best accomplishments.
---
Final Thoughts
GAINAX is a studio that may not pump out a million anime every year but when they do create a series, you can bet it will be impressive. That's why we love GAINAX and right now are already looking forward to some of their newer shows—we're enjoying Piano no Mori at the moment—as we know they're going to wow us in some way or another. What are some of your favorite anime by GAINAX or did we list them all? Comment below to let us hear from you amazing readers out there! Be sure to also keep stuck to our hive for even more anime, manga and video game related articles created by us here at Honey's Anime!
---
---
Gainax was founded in the 1980s (as Daicon Film) by a group of university students, most notable among them was Hideaki Anno. The studio's first work as "Gainax" was the movie Royal Space Force: The Wings of Honnêamise, which didn't garner much of a critical reaction. With the release of Gunbuster however, Gainax cemented itself as a studio which would produce some of the best known works of anime in the future!
This article lists and ranks the top 10 Gainax productions (it only includes those which were made by Gainax or prime contractors). Let's dive in with number 10!
10. Medaka Box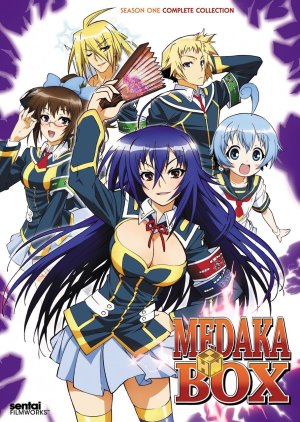 Episodes: 12
Aired: Apr 2012 - Jun 21 2012
So at number 10 is Medaka Box! Medaka Kurokami is elected to the Student Council with a 98% majority, and one of her first acts is to implement a suggestion box. Expecting mundane requests, Medaka and her childhood friend Zenkichi discover a terrible secret at the heart of their high school! Along with Kouki, Mogana and the rest of the student council, the protagonists are pitted against supernatural threats beyond their imagining!
One of Gainax's more recent productions, Medaka Box is on the surface a typical high school anime, with a lot of twists and a lot of humour. It's also known for its fan service, and the general insanity which defines a lot of Gainax productions.
---
9. Magical Shopping Arcade Abenobashi (Abenobashi Maho Shoutengai)

Episodes: 13
Aired: Apr 2002 - Jun 2002
Sasshi is just an ordinary boy, whose life happens to be crashing down around him; his family's bath house has been demolished, and his childhood friend Arumi is moving all the way to Hokkaido! Suddenly, after an accident, the two are transported to a weird world, where at first everything seems the same - until they encounter dragons and other mythical creatures! The series follows the adventures of the two children as they try to escape back to reality.
Hot on the heels of FLCL, Magical Shopping Arcade is told in a similar style, with lots of craziness and humour to add to an interesting plot. One of Gainax's lesser known series, it was popular enough to inspire a manga adaptation later on.
---
8. Otaku no Video

Episodes: 2
Aired: Sep 1991 - Dec 1991
Half-anime, half-otaku-interview, Otaku no Video is based on the story of Gainax's founding. It follows the misadventures of Ken Kubo, a run-of-the-mill average Joe. That is, until he meets his high-school friend Tanaka and his otaku friends. Soon Ken is dragged into the otaku world, and begins a quest to become the king of all otaku!
Otaku no Video is an often underrated offering from Gainax. The series is told through parodies of popular anime, and interviews of otaku entitled "Portrait of an Otaku". Though it isn't long at all, and isn't shot as a classical anime, it gives an important look into the otaku lifestyle in Japan, and also as a cultural perspective of the early 90s.
---
7. Nadia: Secret of Blue Water (Fushigi no Umi no Nadia)

Episodes: 39
Aired: Apr 1990 - Apr 1991
Nadia is a girl with a mysterious past. Jean is a young inventor. The two of them, with the help of the legendary Captain Nemo face the sinister Gargoyle, who plans to take over the world. Set in the universe created by Jules Verne in 20,000 Leagues Under the Sea, Secret of Blue Water is an epic adventure with some brilliant characters and a gripping story.
Secret of Blue Water was a controversial series for Gainax, as it ultimately caused the studio to lose money. However, the initial production caused Hideaki Anno to be appointed as director instead of Hiroaki Inoue. Nadia has similar elements to Anno's later masterpiece, Neon Genesis Evangelion, and can almost be seen as flexing of his directorial muscles, although it is a brilliant series in its own right.
---
6. Panty and Stocking with Garterbelt

Episodes: 13
Aired: Oct 2010 - Dec 2010
Brace yourself for total insanity! It's hard to describe this anime in polite terms, but basically Panty and Stocking are two "angels" who are kicked out of heaven for their bad behaviour. Supposedly, with mentor Garterbelt's help, they are meant to earn their way back into heaven by killing ghosts and cleaning up the mean streets of Daten City. However, with the antics of the two sex-charged angels, this looks increasingly unlikely!
A complete departure from anything Japanese anime has ever seen, Panty and Stocking with Garterbelt was born from the drunken musings of Gainax's staff while on holiday. The anime takes a poke at everything considered to be "Otaku", and with its more American style of hyperactivity, hypersexuality and insanity, Panty and Stocking went on to be incredibly popular. It was important for the studio as it carried the studios success further after the acclaim Tengen Toppa had received.
---
5. Royal Space Force: The Wings of Honnêamise

Episodes: 1
Aired: Mar 1987
Set in an alternate timeline, Royal Space Force follows Shirotsugh Lhadatt, a drifter caught up in the machinations of the rulers of the Kingdom of Honnêamise. After meeting Riquinni, he is inspired to become the first man in space. The film is a beautiful example of how anime can make a relevant commentary on difficult themes like war, and ultimately chronicles Lhadatt's coming of age.
Despite not making a big impact upon its release, The Wings of Honnêamise has gone on to be a popular cult favourite. Since the first commercial release by Gainax, it has stood the test of time as it tackled issues which are still relevant today. And, if you're a fan, Aoki Uru is the long-awaited, almost-sequel, set for release in 2018!
---
4. FLCL (Fooly Cooly)

Episodes: 6
Aired: Apr 2000 - Mar 2001
Naota Nandaba is just a normal 12-year old boy, until he is run over by the insane Haruko Haruhara on her Vespa scooter. But that's not all, after reviving him, Haruko hits Naoto with her bass guitar, which causes robots to spring forth from his head! Actually an intergalactic detective, Haruko has inadvertently drawn Naota into an intergalactic conflict!
FLCL's director tried to "break the rules", and the result is the insanity of the series. Hyper-active and relying heavily on comedy, FLCL is placed at number 4 because it's one of Gainax's most popular anime (and has a cult following), but lacks the following of its more
famous offerings.
---
3. Gunbuster (Toppu wo Nerae! Gunbuster)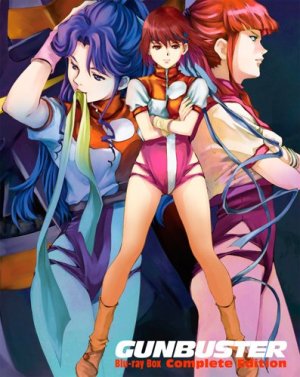 Episodes: 6
Aired: Oct 1988 - Jul 1989
In the year 2023 a race of insect-like aliens are headed towards earth, apparently bent on the destruction of the human race! Noriko Takaya is the daughter of a famous admiral who was killed early in the fight against the aliens, and enters a training school in order to become a pilot. Inspired by ace pilot Kazumi Amano, Noriko is determined to be chosen so she can avenge her father; Gunbuster is Noriko's story, and follows her journey from zero to hero!
Gunbuster was Gainax's first commercial success, and is considered one of the top mecha anime of all time. It's the debut of director Hideaki Anno and is inspired heavily by the plot of Top Gun, albeit reinterpreted in a futuristic sci-fi setting. This anime is a showcase of brilliant character development from a brilliant director, and is a must see for fans of cult anime!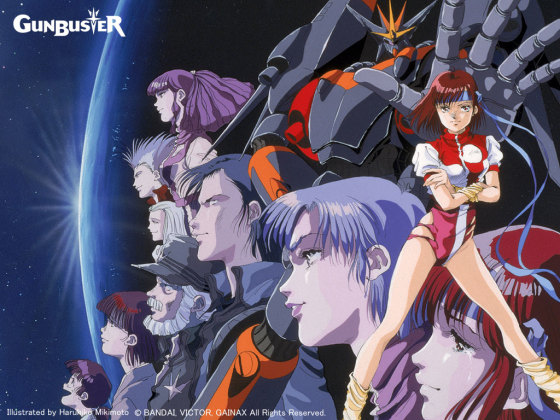 ---
2. Tengen Toppa Gurren Lagann

Episodes: 27
Aired: Apr 2007 - Sep 2007
Deep underground in a huge cave, Simon hates his life. Digging every day to expand the underground cave in which his tribe lives, he has no idea what life is like "above the ground". He finds a kindred spirit in Kamina, who also dreams of seeing the surface. However, one day a huge robot (and Yoko, the girl with the big… gun) smashes into the cave from the surface, and it's up to Simon, Kamina and Yoko to defeat it, with the help of the robot Lagann. Meeting a host of other characters (and a whole load of enemies), thus begin the adventures of Simon the digger!
Weighing in at number 2, Tengen Toppa marked a slightly fresher take for Gainax. With its punchy animation and its crazy parody style, Tengen Toppa went on to be one of the most popular recent anime.
---
1. Neon Genesis Evangelion (Shin Seiki Evangelion)

Episodes: 26
Aired: Oct 1995 - Mar 1996
Neon Genesis Evangelion (or just Evangelion) takes place in a post-apocalyptic earth, and follows the pilots of the mysterious NERV as they battle equally mysterious monsters, called Angels. The plot centres on Shinji Ikari after he is plucked from high school by his father, the head scientist at NERV. He is joined by Rei Ayanami and Asuka Langley as they struggle to fend off the Angels, and protect what's left of civilization on earth.
So why is Evangelion at number one? It is arguably the most important anime for Gainax, and also one of the most popular and well known anime of all time. Evangelion has a plethora of spin-offs, movies and video games, and as a franchise has grossed over 1 billion dollars! However, from a critic's perspective, the anime has fantastic classic animation, brilliant character development, and an iconic soundtrack. Needless to say, if you haven't seen this series, go and watch it!
---
So there you have it! Personally, it was hard to rank 4th, 3rd and 2nd place, but Evangelion will always belong at number 1. It's such a brilliant anime, and has cemented Hideaki Anno as a master of anime, in my opinion. Let's not forget too that Evangelion's 4th rebuild is due in cinemas this year!
---