What You Need to Know:
So on Mondays we've been bringing you manga rankings, and Tuesdays are for light novels, Thursdays for games and Fridays for music... Wednesday was getting a bit lonely, so we thought we'd bring you the best-selling anime of the week!
These rankings are based on the weekly Blu-ray sales - why Blu-ray and not DVD, you ask? Well, here in Japan, fans are more likely to shell out for that extra quality, and net sales are higher, giving us a better idea of what Japanese otaku are into!
So, which anime are all the rage this week? Let's get to the ranking and find out!
---
Top 10 - Top 6
---
10. Kyoukai no Kanata Box Set
9. Yuru Yuri San Hai! 3
8. Gochuumon wa Usagi Desu ka?? 2
7. Himouto! Umaru-chan 6
6. Moster Musume no Iru Nichijou 6
---
Top 5 - Top 1
---
5. Mikakunin de Shinkoukei Box Set
4. Glass no Hana to Kowasu Sekai Premium Edition
3. Yuusha-Ou GaoGaiGar Box Set 2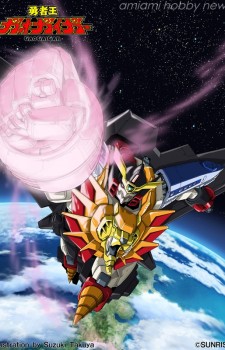 2. Haikyuu!! Second Season 2
1. Yowamushi Pedal: The Movie
Source: Oricon
---
So they're not all from the fall 2015 season, huh? Interesting!
Yeah, and sports boys are ruling above all!
[ad_dfp position="bottom1" unit_pc1="true" unit_pc2="true" unit_sp1="true" class="mt40"]