2018 may be remembered as one of gaming's most fruitful years. That's not to say there were no disappointments, but Fallout 76 and Sea of Thieves were the exceptions rather than the norm. 2018 was so fantastic, the huge Assassin's Creed Odyssey and the highly entertaining Far Cry 5 ended up overshadowed by a handful of other titles. Where to even begin discussing the year's best of the best?
Fancy a fighting game? SoulCalibur VI possesses fluid and addictive combat, while BlazBlue: Cross Tag Battle reaffirms Arc System Works as the genre's top studio. Seeking a gorgeous JRPG with fun real-time battles? Ni no Kuni II: Revenant Kingdom fits the bill. Feel like a third-person shooter packed to the brim with explosions? Just Cause 4 brings the boom. Wish to peak into the future while experiencing a game rooted in the past? Astro Bot: Rescue Mission is the PS VR's Mario 64.
Now, time to discuss 2018's best games!
10. Celeste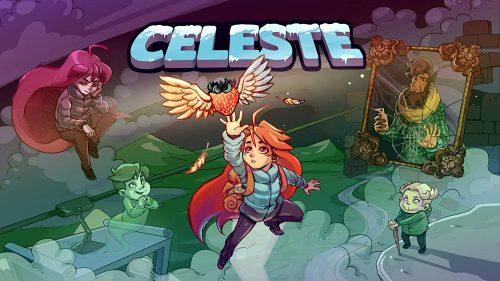 System: Microsoft Windows, macOS, Linux, PlayStation 4, Xbox One, Nintendo Switch
Publisher: Matt Makes Games
Developer: Matt Makes Games
Release Dates: January 25, 2018
Celeste is an indie action platformer by the studio responsible for 2014's enjoyable TowerFall Ascension. Garnering universal praise from critics, Celeste is liable to slip under many people's radars due to the array of huge titles released throughout the year. While the game is unquestionably an acquired taste – a common trait among indies – Celeste boasts impeccable movement and tells a touching story about self-growth.
Along with a stunning soundtrack, Celeste's greatest triumph is the way gameplay blends with the narrative. Despite warnings from her Granny, Madeline sets out on a journey to climb Celeste Mountain, a feat that brings forth various physical and mental challenges. While not quite up to the level of something like Meatboy, Celeste is by no means easygoing and can be downright frustrating; however, the platformer's difficulty reflects Madeline's personal struggles to overcome her own insecurities.
---
9. Dead Cells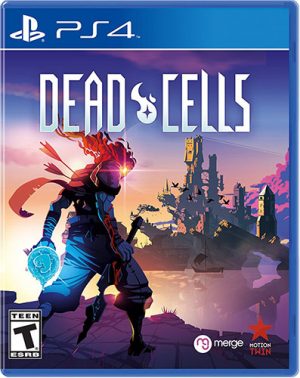 System: Microsoft Windows, macOS, Linux, PlayStation 4, Xbox One, Nintendo Switch
Publisher: Motion Twin
Developer: Motion Twin
Release Dates: August 7, 2018
With AAA games dropping on a seemingly weekly basis, customers can be forgiven for largely ignoring the indie scene. The market is flooded with interesting titles and there are only so many hours in the day. If asked to recommend one recent independent project to someone unfamiliar with indies, Dead Cells would have to be it. Developed by Motion Twin, 2018's roguelike-Metroidvania game marks quite a departure for a studio chiefly associated with free-to-play online titles.
Blending action, loot, and exploration; Dead Cells tasks users with exploring randomly generated dungeons filled with deadly enemies and tons of cool weapons. Permitting they survive until the end, the player can spend any obtained cells on items. Dead Cells' controls feel precise. There is honestly no better way to describe the combat. Dead Cells' gameplay is so smooth, it retroactively causes other Metroidvania games to seem clunkier by comparison.
---
8. Dragon Ball FighterZ

System: PlayStation 4, Xbox One, Microsoft Windows, Nintendo Switch
Publisher: Bandai Namco Entertainment
Developer: Arc System Works
Release Dates: January 26, 2018 (PlayStation 4, Xbox One, Microsoft Windows); September 28, 2018 (Nintendo Switch)
Another year, another game based on Akira Toriyama's Dragon Ball. The license has birthed its fair share of respectable titles, particularly during the PlayStation 2 era, but Dragon Ball seems incapable of producing an adaptation suitable for the competitive scene. Dragon Ball Z: Budokai Tenkaichi and Dragon Ball Xenoverse are enjoyable enough games in their own rights, but their combat lacks the necessary depth to stand out among the likes of Street Fighter or Tekken.
Arc System Works' Dragon Ball FighterZ finally shattered this barrier. Bandai Namco electing to hire the studio behind Guilty Gear and BlazBlue proves to be a masterstroke, as Dragon Ball FighterZ is 2018's best fighting game! Launching with a roster of 24 characters, matches take the form of 3v3 encounters, allowing for a range of assist moves to be carried out. The story mode lasts an absurdly long time, but the multiplayer is likely to dominate a player's time. The graphics are often superior to Dragon Ball Super.
Dragon Ball FighterZ succeeds in delivering an easy to grasp but hard to master experience. Combos can be pulled off with a tiny bit of practice, while competitive players are presented with all the necessary tools to keep them coming back for more.
---
7. Forza Horizon 4

System: Xbox One, Microsoft Windows
Publisher: Microsoft Studios
Developer: Playground Games
Release Dates: October 2, 2018
When it comes to exclusives, Sony and Nintendo have hogged the limelight in recent years. As the world's most powerful console, the Xbox One X deserves better than Crackdown 3 or State of Decay 2. Gears of War and Halo cannot be relied upon to produce annual hits, and Microsoft desperately needs a couple of fresh intellectual properties to fall back on. Playground Games' open-world Forza spin-off has arguably superseded the mainline series, and the fourth entry has a convincing case for being the franchise's peak.
Set in Scotland, Forza Horizon 4 is a racing game designed to satisfy everyone. While Forza Motorsport aims to serve as an authentic driving simulator, Playground Games' spin-off loses the realism in favor of insane stunts, infinite cars, and races against jets. Prefer a slightly more grounded experience? Forza Horizon 4 permits players to tweak the driving mechanics to suit their preferences.
Forza Horizon 4 introduces a dynamic weather system that alternates the terrain depending on the season. Essentially, this feature means there are four versions of the same map that reward distinctive approaches.
---
6. Dragon Quest XI: Echoes of an Elusive Age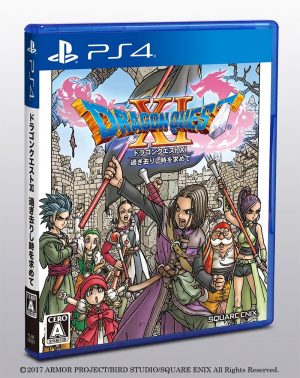 System: PlayStation 4, Microsoft Windows, Nintendo 3DS
Publisher: Square Enix
Developer: Square Enix
Release Dates: July 29, 2017 (Japan); September 4, 2018 (Worldwide)
Technically, Dragon Quest XI's Japanese version was released in 2017, but the rest of the world had to wait until the following year to play this masterpiece. The PlayStation 2's Dragon Quest VIII: Journey of the Cursed King marked the last time Square Enix translated a traditional console entry in the franchise for a Western audience, so fans have been anticipating this iconic JRPG series' return for more than a decade. Was it worth the wait? The answer is certainly yes!
Putting aside the disappointing soundtrack and decent but unspectacular cast, Dragon Quest XI is a remarkable return to prominence for the license. Boasting a massive and gorgeous open world, Echoes of an Elusive Age fine-tunes the turn-based combat while preserving the core gameplay loop associated with classical JRPGs. While Square Enix's Final Fantasy XV sought to be everything but a traditional Final Fantasy, Dragon Quest XI knew better than to mess with a winning formula.
With a campaign lasting approximately 60 hours, Dragon Quest XI should entertain users for quite a long time.
---
5. Marvel's Spider-Man

System: PlayStation 4
Publisher: Sony Interactive Entertainment
Developer: Insomniac Games
Release Dates: September 7, 2018
Known for Spyro the Dragon and Ratchet & Clank, Insomniac Games accepted the arduous task of bringing Marvel's web crawler to the PlayStation 4. A few games aside, Spider-Man has not fared especially well as a gaming mascot, and The Amazing Spider-Man movie tie-in games greatly hurt the hero's reputation. Marvel's Spider-Man is not only the best Spider-Man game but among the best superhero titles to ever be produced. Insomniac produced an experience worthy of Peter Parker's name.
Set in quite a visually impressive open world, Marvel's Spider-Man lives and dies by its gameplay mechanics. Web swinging has never felt this natural, while the combat essentially adds environmental attacks and acrobatics to Rocksteady's Arkham formula. The story does a satisfactory job of endearing Peter Parker to the audience, and the main missions are uniformly fantastic. The side-quests are not quite of the same caliber, but traversing the city as Spider-Man is always a pleasure!
---
4. Monster Hunter: World

System: PlayStation 4, Xbox One, Microsoft Windows
Publisher: Capcom
Developer: Capcom
Release Dates: January 26, 2018 (PlayStation 4 and Xbox One); August 9, 2018 (Microsoft Windows)
Capcom has not stopped producing Monster Hunters, but the franchise has been mostly restricted to portable consoles and Japanese-only releases. In fact, 2009's Monster Hunter Tri was the last time a mainline entry earned a wide release, and that was a Nintendo Wii exclusive. Along with pleasing a dedicated but niche audience, Monster Hunter: World aims to be friendly enough to attract new players.
Somehow, Capcom struck the perfect balance between accessibility and depth. Retaining the quintessential grind and steep learning curve associated with the franchise while implementing elements to ease inexperienced players into the life of a hunter, Monster Hunter: World is as close to a perfect game as the industry is likely to produce.
Monster Hunter: World's central premise is straightforward: Kill monsters to craft stronger weapons. Featuring an array of diverse weapons and fighting styles, new hunters may need to experiment a bit to discover their preferred approach. Monster Hunter: World is not Capcom's best-selling game for nothing.
---
3. God of War

System: PlayStation 4
Publisher: Sony Interactive Entertainment
Developer: SIE Santa Monica Studio
Release Dates: April 20, 2018
A modern PlayStation console is incomplete without God of War. In the third numbered entry, SIE Santa Monica Studio pushed the angry and violent Kratos as far as the Greek god could go. If the franchise was to persevere, something needed to change. 2018's God of War alters nearly everything associated with the license. The combat, level design, art style, and Kratos are a step removed from the series' previous entries. If handled poorly, such a drastic shift could have spelled the end for the franchise; luckily, God of War is a future classic!
Swapping Greek for Norse mythology, God of War drops Kratos in Midgard and tells the explosive protagonist to babysit a boy, who occasionally goes by the name Atreus. With the pair starting out on shaky terms, the character-driven narrative mainly focuses on the budding relationship between Kratos and the boy. For the first time, God of War's protagonist is battling to protect someone rather than seeking revenge, permitting Kratos to display a broad range of emotions besides anger and rage. Their journey is touching, relatable, and memorable.
How does the combat fare? Rather than a fixed camera like its predecessors, God of War opts for an almost uncomfortably close over-the-shoulder perspective. Some persistence is needed to adjust to such a high level of intimacy, but each attack feels impactful and crucial. God of War is an adventure worth accepting!
---
2. Red Dead Redemption 2

System: PlayStation 4, Xbox One
Publisher: Rockstar Games
Developer: Rockstar Studios
Release Dates: October 26, 2018
Oh, Rockstar Studios produced one of the year's greatest games? What a surprise! Certain studios do not require an introduction and simply stating their name should be enough to build hype for an upcoming project. Blessing the world with Grand Theft Auto, Midnight Club, and countless other beloved titles; Rockstar Games continuously seek to push consoles beyond their limits. Red Dead Redemption 2 is no exception.
The long-awaited sequel–which is technically a prequel–to 2010's original, Red Dead Redemption 2 follows the dealings of a Van der Linde gang member, Arthur Morgan. Rockstar interweaves an emotionally resonate narrative that humanizes a group of outlaws without feeling the need to romanticize the Wild West. Unsurprisingly for a Rockstar game, the huge map rewards players willing to traverse off the beaten path.
Due to some input lag, Red Dead Redemption 2's controls require some getting used to; nevertheless, the extra effort is definitely worth it. Red Dead Redemption 2 is a game that comes along only once per generation!
---
1. Super Smash Bros. Ultimate

System: Nintendo Switch
Publisher: Nintendo
Developer: Bandai Namco Studios, Sora Ltd.
Release Dates: December 7, 2018
Overall, 2017 was a stronger year for the Nintendo Switch. Now, in all fairness, The Legend of Zelda: Breath of the Wild and Super Mario Odyssey are tough acts to follow for anyone. Consequently, Nintendo dedicated 2018 to the only scheduled title capable of competing against the console's biggest names. Super Smash Bros. Ultimate is Super Smash Bros. Honestly, what more needs to be said?
Living up to its name, Ultimate assembles every fighter to ever step on one of the franchise's stages and, for good measure, adds 11 new characters to the roster. Packed to the brim with content designed to please both solo and online players, Ultimate is the definitive celebration of gaming culture. The fighting mechanics have been somewhat tweaked to facilitate for faster battles, while the World of Light mode offers dozens of hours of single-player content.
If Nintendo elected to only publish Super Smash Bros. Ultimate during 2018, the year would have still been a success. It is just that great of a game!
---
Final Thoughts
2019 faces a tough task in succeeding its predecessor. Our picks for 2018's best games cover a comprehensive range of genres and platforms, but this list is merely the tip of the iceberg!
Which 2018 game is your favorite? Please let us know in the comment section below.
---