Whether you're a console or PC user, an Xbox or Playstation fan, we can all agree on one thing: this past year was a great one for video games! As graphics continue to improve and developers stretch to new ideas, gamers are treated to a wider variety of experiences than ever before. In addition to these unique new ideas, we saw reiterations from a few franchises we've enjoyed in the past as well. No matter your choice of system, you're sure to find plenty of great options.
The unfortunate truth is that not every game is available on every system, and owning all the latest systems is expensive. To help, we've compiled the best games released on the Xbox One from this past year. These games are some of the most entertaining options from 2018! We've also tried to pick games from different genres so that gamers can find something they love, no matter their interest. We hope you enjoy our list of the best Xbox games from 2018!
10. Forza Horizon 4

System/Platform: XBO, PC
Publisher: Microsoft Studios
Developer: Turn 10 Studios, Playground Games
Release Dates: Oct. 2nd, 2018
Forza Horizon 4 is the latest racing game to be produced for the franchise and lends its stunning graphics to the dynamic seasons it brings along with it. Pick from among 450 vehicles and race against your friends in a variety of settings! In this game, you will be traversing through historic Britain. You can explore the open world as you experience the different seasonal weather changes that will affect driving. A custom Route Creator feature will also let you create your own race tracks that you can share online with your friends as well!
Forza Horizon 4 is a great racing game, especially if you're looking to play with friends! Not only can you spectate or broadcast races with ease, but the ability to create your own race tracks and share them live is a huge boon for the franchise. Forza Horizon 4 also delivers on the car front as well. Over 450 cars have been added to the game, while customization options allow for more personalization for the player. After some adjustments to get used to dealing with weather changes, Forza Horizon 4 will be among players' favorite racing games!
---
9. State of Decay 2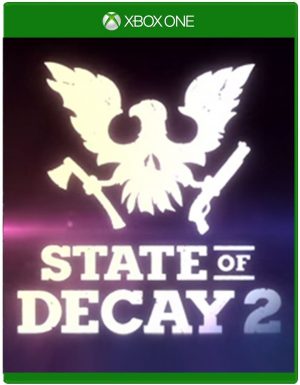 System/Platform: XBO, PC
Publisher: Microsoft Studios
Developer: Undead Labs
Release Dates: May 22nd, 2018
State of Decay 2 is the newest zombie survival game. Create a base to call home and develop your character's skills. Survival in a community is all about working together as a group. You can even co-op with three other friends to work together against the undead and human enemies. Finding what you need in the outer world will enable your community to survive. Of course, the choices you make are yours and yours alone—and not all of them will be easy. Full of long-term moral choices, State of Decay 2 is a survival game sure to make you think!
State of Decay 2 is a vast open world to explore and survive in. The element of establishing a base for your community makes the game feel like it has more purpose than most in this genre, as you're not simply working to survive, but to thrive! The skill tier for developing characters' abilities is also interesting, allowing players to have diversity in their game. Especially with the multiplayer option, State of Decay 2 takes the genre from a loner-style of survival to that of a larger group banding together. It's a meaningful game where the choices you make will matter down the line, putting weight into every decision you act on.
---
8. Sea of Thieves

System/Platform: XBO, PC
Publisher: Microsoft Studios
Developer: Rare
Release Dates: March 20th, 2018
Sea of Thieves is an open-world sea adventure where you are the captain, sailing and exploring as you please. It offers different questing tasks for those who want to have more direction, or you are free to simply travel as you wish. Using the weaponry you've gathered on board, you must defend yourself against other pirate ships you meet along the way; unless, of course, you attack them first! Sea of Thieves encourages interacting with other online players, from co-op opportunities through quests or in matchmaking. Needless to say, there are plenty of dangers to be found on the high seas, but there is also great reward to be had as well.
Sea of Thieves was a highly anticipated game before its release, with the early beta testing of matchmaking proving promising. After all, it's more fun to play with friends than it is to explore the vast seas alone! Yet the game does have quite a bit of flexibility if you would rather travel on your own. A pirate setting really is one of the most interesting worlds to explore! However, the game can be a bit bland after a while, with most of the quest lines revolving around the same few options. However, the opportunity to become a pirate in an online world is too exciting to pass up.
---
7. Assassin's Creed Odyssey

System/Platform: XBO, PS4, PC, Nintendo Switch
Publisher: Ubisoft
Developer: Ubisoft
Release Dates: Oct. 5th, 2018
Assassin's Creed Odyssey is the latest adventure in the franchise, bringing assassins into the Spartan era. Traveling through an open world that is full of history, you will make choices that change the course of the world around you. Assassin's Creed Odyssey includes epic battles far bigger than any you've been a part of before, with entire armies facing off against one another. Even bringing back the naval combat once again, this game builds upon all the success of its predecessors and shows off its enticing new world in beautiful high definition.
Assassin's Creed Odyssey has the elements of the games we've loved before it, with plenty of opportunities for customization and individualization in gameplay! Everything from the backgrounds to the battle scenes is gorgeously detailed. Strategic planning has been integrated with the naval combat, as you are able to customize your ship and crew to suit your battle needs. Just like other Assassin's Creed games, Odyssey encompasses an impressive world of history. It is the closest thing that the series has gotten to a full-scale war, with vast armies on each side. While this game had little notice upon release, it still holds its own among the franchise!
---
6. Far Cry 5

System/Platform: XBO, PS4, PC
Publisher: Ubisoft
Developer: Ubisoft, Red Storm
Release Dates: March 27th, 2018
Far Cry 5 is an open-world adventure played through the eyes of an unnamed junior deputy sheriff. Joseph Seed, the leader of the Project at Eden's Gate group, rules the area through fear of his cult's doomsday tactics. Even as players explore the lovely Montana setting, they must also fight off the enemy along the way. Exploration becomes a much bigger part of this game than previous ones in the series, dropping the player into the middle of the world. The whole of Hope County is open to you right after the beginning of the game, and though that can be intimidating, it is also exciting!
Far Cry 5 brings many of the elements we love from the franchise into a beautiful new setting. We are still getting back to working with a resistance against an evil leader, this time seen in Joseph Seed and the Eden's Gate cult. Exploring the gorgeous backdrop of Montana is arguably the most fun part, with the entire world being open to you from the start! Though the story may be a little too familiar and similar to older games at times, Far Cry 5's goal is to let you travel through the setting on your own terms, and it succeeds in entertaining. And if the game seems too bland for you, you can always play with a friend in co-op mode as well!
---
5. Fortnite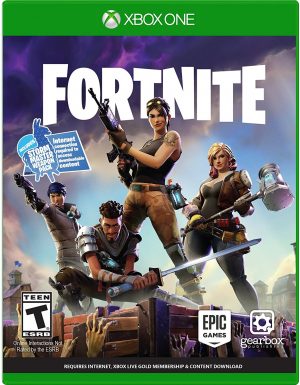 System/Platform: XBO, PS4, Nintendo Switch, PC, Android, iOS
Publisher: Epic Games
Developer: Epic Games, People Can Fly
Release Dates: July 25th, 2017 (early access)
Fortnite is the only one of the games on our list that was released prior to 2018, with the game getting more popular as time went on. Players are drawn to the battle royale game modes! As each season of the game ends, changes to the lone map have become more dramatic, with a hidden storyline causing some players to question what is really going on in this world. Fortnite is non-stop combat, whether you're playing solo or as a team. The unique design and ability to build in the middle of fighting have made the game an intense challenge, with more added every few months to keep the game fresh.
Fortnite is an interesting blend of simplistic ideas and difficult mechanics. It's easy to grasp the concepts of the game; however, execution of some elements is challenging enough to interest more serious gamers. The game is also one of the first to be cross-platform for almost every console, with even Sony giving in to let PlayStation users join! Though the game has gotten more hectic in recent seasons with the additions of vehicles, Fortnite remains at its core a battle royale. The challenge will always be appealing, and it may be that the popularity of this game will never fade!
---
4. Call of Duty: Black Ops 4

System/Platform: XBO, PS4, PC
Publisher: Activision
Developer: Treyarch, Raven Software, Beenox
Release Dates: Oct. 12th, 2018
Call of Duty: Black Ops 4 is the latest shooter from the popular franchise. With the same classic multiplayer we've come to enjoy, plus a few new game modes like Blackout, this game reignites everything we loved about the original Black Ops games! New characters allow for strategy and tactics in multiplayer games. Black Ops 4 also brings back the Zombies mode. This time, there are different settings to choose from which will change the experience and goals for you and your friends. With the graphics and online experience to back it up, Black Ops 4 is one of the best new games for Call of Duty in years!
Call of Duty: Black Ops 4 is a great combination of the classic combat we love, with brand new weapons, vehicles, and characters to choose from. The Blackout mode is one of the most interesting new additions, as the franchise adds in its own version of a battle royale mode. Zombies is also a great feature of the game, as it has always been a fan-favorite! Call of Duty is known best for its matchmaking elements, and Black Ops 4 certainly delivers in this regard.
---
3. Dragon Ball FighterZ

System/Platform: XBO, PS4, Nintendo Switch, PC
Publisher: Bandai Namco Entertainment
Developer: Arc System Works
Release Dates: January 26th, 2018
Dragon Ball FighterZ is the latest fighting game from this popular franchise. By taking the characters we love from Dragon Ball and combining them with a classic fighting game, this game was sure to be loved. With crisp and high-end 2D graphics, we marvel at how this game looks! Despite being a fighting game, it is bright and beautiful in every aspect. And the challenging mechanics make it easy to play for hours. You can recreate your favorite scenes from Dragon Ball, or play out new moments you'll love! If you love the Dragon Ball franchise, FighterZ is a game you can't miss out on.
Dragon Ball FighterZ was released at the start of 2018, yet it remains a fighting game that players still enjoy. 3 vs. 3 modes allow players to round out their skills, rather than using one type of fighter all the time. And there are plenty of other online features that allow for unique types of battles, including a 6-player party match! Dragon Ball FighterZ brought in new and old elements to the franchise, drawing in fans of all kinds to the game.
---
2. Shadow of the Tomb Raider

System/Platform: XBO, PS4, PC
Publisher: Square Enix
Developer: Crystal Dynamics, Eidos Montreal
Release Dates: Sep. 14th, 2018
Shadow of the Tomb Raider is the latest take on Lara Croft's journey. Lara explores a dangerous jungle and navigates ancestral tombs as she tries to save the world from the apocalypse. Not an easy task for anyone, not even if you're the intelligent but tough Lara Croft! Yet you must survive the unforgiving jungle if you hope to swing, climb and shoot your way to the end of the game. Lara is once again up against the evil group Trinity, as well as countless dangerous jungle creatures. A poignant and beautiful game, Shadow of the Tomb Raider delivers in every aspect.
Shadow of the Tomb Raider brings in Lara Croft using every element of her skills and the world around her to her advantage. You can see the detail in every tomb, every hidden crevasse and every inch of the jungle that is waiting to be explored. A perfect blend of intense story, epic combat and challenging puzzles, Shadow of the Tomb Raider would easily be the best Xbox game of the year if it weren't for the number one game on our list!
---
1. Red Dead Redemption 2

System/Platform: XBO, PS4
Publisher: Rockstar Games
Developer: Rockstar Games
Release Dates: Oct. 26th, 2018
Red Dead Redemption 2 is the long-awaited sequel to Rockstar Game's iconic game in a Western setting. The player is brought in as the Wild West era is decaying and Arthur Morgan's gang is fleeing from a robbery gone wrong. As the Van der Linde gang struggles to fight their way across the country, pursued by the law and bounty hunters, Arthur must try to hold his group together, even as division is threatening to rip them apart.
Red Dead Redemption 2 has been anticipated from before it was even hinted at, and Rockstar did not disappoint us! The open world of this time period in America is perfect for exploring, with activities like hunting and fishing to keep players happy, when they're not making their way through the emotional and exciting main story. Just like with Grand Theft Auto V, Red Dead Redemption promises even more content for gamers in the future, including a possible battle royale mode. This game wowed everyone when it was finally released and was more than worth the waiting that fans had to endure.
---
Final Thoughts
While many of the games on our list are available on other consoles as well, we believe that these are the best Xbox games we saw released in 2018. Whether it was through their open-world exploration, beautiful graphics or the challenge we found in playing them, these games made 2018 memorable for us!
Did we miss any games from the Xbox you enjoyed this year? What games are you most excited for in 2019? Let us know in the comments!
---