También puedes leer este artículo en:Español
We are keeping these "Oscars" articles for Anime in Honey's. This time, it is time for best picture/picture in anime! Because what is an anime if it does not look visually appealing? Notice that we are not saying "beautiful", as sometimes, a unique visual style can help convey the story better. So, without further ado, let's take a look at some of the best visuals/picture in 2016 Anime according to you, beloved otaku readers!
10. Nanbaka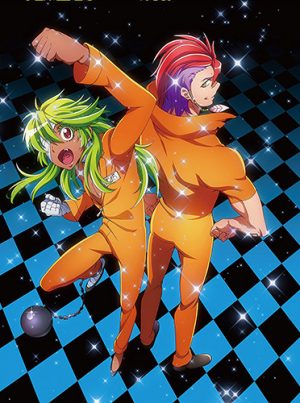 Episodes: 13
Aired: Oct 5 to Dec 28, 2016
Nanba is the best prison ever not only because we say it (he, he), but because even inmates who have successfully escaped from every other prison in the world can't get out of Nanba. Just ask Jyugo and company! In particular, Jyugo only wants to know how to get rid of the handcuffs that keep him at bay… and to escape from Nanba, of course! Expect all the comedy from this unconventional show.
We just have to watch Nanba prison from afar to visually understand that this is not a depressing tale. Just look how colorful and lively it is under a sea of stars! Also, Nanbaka is full of action, beautifully animated and choreographed for the maximum impact. Every single character is far from being plain as well. More than a jail, this is a colorful retirement house for rude guys.
---
9. Kiznaiver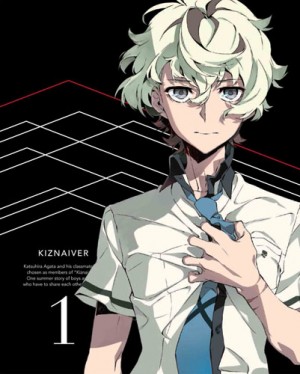 Episodes: 12
Aired: April 9 to Jun 25, 2016
Have you ever felt dumb or depressed? Kiznaiver tells us the story of a guy who can not feel pain or other feelings anymore. That's Katsuhira Agata, who gets selected for an experiment that links a group of youngsters through their feelings. Now, for the sake of science and world peace, Katsuhira and company will have to learn how to empathize with each other, prompting a possibility to win back his feelings again.
At first sight, Kiznaiver might not look as particularly astounding in the department of visuals. However, if you are a fan of nature and the combination of environment and buildings that Japanese do in most of their urban animations, you will like what you see here. Also, the animation makes use of constant light effects. It does not matter if it is a glimpse of the sun, a colored glass or a toothy and shiny smile, you will find dazzling light somewhere. The attention and detail given to the pupils of the characters also helps to understand what is on their minds better.
---
8. Hai to Gensou no Grimgar

Episodes: 12
Aired: April 9 to Jun 25, 2016
This topic has been used several times before, but it always is exciting: just imagine how it would be if you suddenly woke up in a world where you can be a mage, soldier or hunter. Hooray for the epic adventures! That is exactly what a group of people with amnesia find out when they wake up in another world. Now they will have to work together to survive in the middle of a cruel war.
To imagine a world from scratch has huge merits. Writers, animators and everyone in between had to give detailed characteristics to that other world, and in what a way! Entire towns, races, rules to dress, food, weapons, money… The long shots in this anime are precious watercolors, while the peaceful moments are full of the interaction of people with nature. And… well, it's a war. The scenes where there has to be blood will leave you a bit… drenched 😉
---
7. Boku no Hero Academia (My Hero Academia)

Episodes: 13
Aired: Apr 3 to Jun 26, 2016
A true hero is not the strongest, fastest or anything-you-want-to-put-here-est. A true hero is someone who helps others when it is necessary, just like our protagonist, Izuku Midoriya. Although Izuku was born without any special powers (called "Quirks" in this anime), Izuku always dreamed of becoming a hero. That is why he gets the tutelage of the great hero All Might and with his help, enters the exclusive UA High.
We have said before that several otakus like American comics. That is why Boku no Hero Academia stood out in terms of visuals. The whole show is like watching a comic strip coming to life! The bright and/or contrasting colors that every character wears also help to recognize them easily.
---
6. Ansatsu Kyoushitsu 2nd Season (Assassination Classroom 2nd Season)

Episodes: 13
Aired: Apr 3 to Jun 26, 2016
When we met Koro-sensei and the pupils from Class E in the first season, we were overwhelmed by the bizarre situations. A weird looking teacher that turns out to be a dangerous creature? Checked. A mission to kill it? Checked. The creature actually teaching you while you and your friends try to kill it? Em… checked too.
It turns out that Koro-sensei was not as bad as we thought at first, but the hunting continues in the second season. And what scenery is better for hunting than an island? If you are into summer camps, you will love the lush surroundings and attention they received from the art department in charge of Ansatsu Kyoushitsu. For an anime full of humor and killing plots, the colors tend to be soft and the lines that delimit characters have different thicknesses, giving different levels of depth to the composition elements. And those summer festival scenes are so gorgeous as well!
---
5. Tales of Zestiria the X

Episodes: 12
Aired: Jul 10 to Sep 25, 2016
A lot of fairy tales and legendary heroes fans would love to be like Sorey. He grew up living among fantastic creatures called seraphim, who can not be seen by most humans. When Sorey draws up a mystical sword that designates him as a Shepherd, he reaffirms his dream of finding a way to coexist pacifically with the seraphim. Together with his team, Sorey starts a series of adventures that will elevate him to the category of hero.
The studio in charge of Tales of Zestiria the X has done three other animations with the same theme: Tales of Xillia, Tales of Xillia 2 and Tales of Zestiria. If you are a fan of Final Fantasy, such animes are perfect for you, especially from the visual/picture point of view. Just watching the opening scenes where we are flying fast through the clouds in the sky are simply breathtaking! They make a good use of 3D in general.
---
4. Mob Psycho 100

Episodes: 12
Aired: Jul 11, 2016 to Sep 27, 2016
The worst thing that can happen when you become all powerful is to not being able to control your powers. That is exactly how life has been for Shigeo "Mob" Kageyama, who would wish to simply be normal again. Unfortunately, he falls in the hands of Reigen Arataka, a con artist posing as a psychic. Now, Mob uses his powers on a frequent basis, getting closer and closer to a point of no return where he will simply explode like a human bomb.
This anime, amid its action, has a psychological side too. It is interesting how the visuals reflect the mental state of the characters so well, as rough drawings made with carbon or thick pen are juxtaposed with conventional animation. The scenarios sometimes also have a half-baked or rough feeling that fits with the characters situation. The creators of Mob Psycho 100 bet for the unconventional and were able to propose an original visual style.
---
3. Re:Zero kara Hajimeru Isekai Seikatsu (Re:ZERO -Starting Life in Another World-)

Episodes: 25
Aired: Apr 4 to Sep 19, 2016
Few stories could start with such a normal scenario like a convenience store. For Subaru Natsuki, the sudden transition between his world to a place where animals walk in two paws and talk was like a dream. However, the the happy sensations didn't last long, as he and the beautiful Satella are being targeted by killers. Will he be able to discover why he is trapped in a time loop? We are not gonna tell 😉
As with the case of other titles in our list, Re:Zero has to start from well, zero to make whole new worlds come to life. The detail of the Tokyo regular life is a big contrast with the place where Subaru is transported, but the style helps unify it all. Sometimes the characters are not so distinguishable from the background in terms of color, but that helps to add fluidity to the action. There is also grace in the way they move, instead of recurring to tilted angles or exaggerated faces.
---
2. Yuri!!! On Ice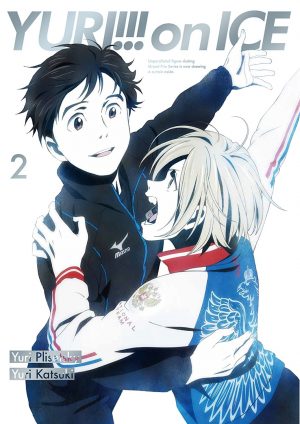 Episodes: 12
Aired: Oct 6 to Dec 22, 2016
Yuri Katsuki is a professional ice skater who has suffered a tremendous defeat during the finals of the Grand Prix. When he decides to go back to his hometown to think about his future, Yuri is followed by the superstar skater Viktor Nikiforov (whom he admires) and by Yuri Plisetsky (who hates him a lot). Will Yuri be able to recover his confidence and skills in time to battle for the Grand Prix again? We aren't going to tell you this one either 😉
As Yuri!!! On Ice is all about artistic ice skating, the visuals were a point to be taken on account. After recording routines by professional skaters, requesting professionals to design the contestants outfits and musical tracks from diverse genres for each character, we got a professional work of art. We just have to watch the entrance animation (drawn by hand) to see how fluid and human is the movement. This is something that can only be achieved with traditional and computer animation put together, so we should cherish them both 🙂
---
1. Kimi no Na Wa (Your Name)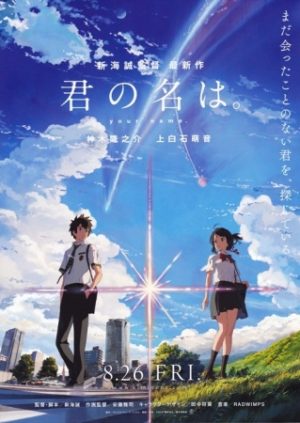 Episodes: 1 movie
Released: Aug 26, 2016
Taki and Mitsuha are two teenagers that have peculiar yearnings. Suddenly, they start interchanging their bodies. Therefore, Taki becomes one of the last ones in a line of Shinto Shrine maidens, while Mitsuha becomes a teenage guy with a part time job and a love life in Tokyo. Their mutual impact on each other lives could be even more important, as a comet clearly visible from Japan approaches the Earth.
We had many strong anime this year. However, the best one in visuals had to be Kimi no Na wa. Makoto Shinkai, as the graphic designer he is, takes good care of everything that implies color, texture, proportion and movement in his pictures. The urban scenarios look almost photo realistic at times, with layers and layers of individual objects moving at the same time. Shinkai also has a fascination for nature that is reflected in the vividness of the countryside scenes.
---
Final thoughts
Anime is pictures with movement by definition. When we get a good story, well developed characters and the best visuals, it is hard to go wrong with a show. Do tell us, which other anime had good visuals in 2016? Which one among those we mentioned was your favorite? Don't forget that we are open to all your comments and suggestions. See you soon!
---