También puedes leer este artículo en:Español
Adapting any kind of story from one medium to another is always a hard job. It's not just the story itself that needs to be cut and changed –especially if you are making an adaptation of a 20+ volume manga into a 10 episodes series. It also means one needs to cast the characters as close as possible to the image that readers have of them, make some great costume design, and, more importantly than that: respect the original spirit of the story.
Perhaps that is why the slice of life manga genre is more often adapted to live action series. It's a bit easier on the budget, as there are no huge special effects to deal with; but that doesn't mean it's not a difficult task to create a great series that leaves both new fans, and those who loved the original, satisfied. Here are ten dramas that we think managed perfectly to recreate the manga they're based on.
10. Bartender

Episodes: 9
Air Date: Jan 2011 - Apr 2011
Many people pay no attention to the man behind the bar. However, good bartenders are not just there pouring drinks and making sure the alcohol is to the client's liking. They are also good listeners, and have to have a good eye at noticing what the bar patrons need at the moment. They can be confidants, friends, and even therapists from time to time. Or at least, that's the image that this series, based on Araki Jon and Kenji Nagamoto's manga, gives us of the bartending profession.
Bartender follows Ryu Sasakura (Masaki Aiba), as he returns to Japan after studying cocktail making in France to open his own bar, Eden Hall. He's considered a prodigy, as he is rumored to be able to make the Glass of the Gods, that is, the perfect drink for the current situation. The drama, directed by Osamu Katayama and adapted by Natsuko Takahashi, manages to recreate the atmosphere of the manga almost perfectly, and because of this, it holds the tenth place on our list.
---
9. Hanazakari no Kimitachi e 2011

Episodes: 11
Air Date: Jul 2011 - Sept 2011
When Ashiya Mizuki (Atsuko Maeda) gets to meet her idol, high jumper Sano Izumi (Aoi Nakamura) , she never expected that meeting to be the end of Izumi's athletic career. So once she returns to Japan, she decides to make it her mission to make sure Izumi returns to high jumping. However, there's one small obstacle for her plan: Izumi studies at an all male school, Osaka High School, so in order to get near him, Mizuki decides that the only way is to pretend to be a guy and enroll in the school herself.
While there are many differences between the Japanese 2011 series, Hanazakari no Kimitachi e, and Hana Kimi, the manga by Hisaya Nakajo, the spirit of both stories is the same, as we follow Mizuki's misadventures as she tries to keep her gender a secret, get close to Izumi, and finish her studies. The story has been adapted many times to different live action series, starting in 2006, but the 2011 Japanese adaptation is probably the best; and it's the one that earned the ninth place on our list.
---
8. Absolute Boyfriend (Zettai Kareshi)

Episodes: 11
Air Date: Apr 2008 - June 2008
There's no problem that cannot be solved with technology. At least, that's Kronos Heaven's philosophy as they manage to create a robot, a perfect boyfriend to whoever buys them. The first prototype is Night Tenjo (Mokomichi Hayami), but in order to make sure he's up to the task, the company decides to "loan" him to Riiko Izawa (Saki Aibu) for five days, just to see how Night behaves in a real relationship. And although at first, Riiko only sees him as a very advanced toaster, she soon starts thinking that maybe there can be something between them.
Based on the manga by Yuu Watase, Absolute Boyfriend is a very enjoyable mixture of science fiction, romance and comedy. And, since the original manga is just five volumes long, it's quite easy for the adaptation to be worked without cutting many of the manga subplots, and so, we get to know the characters very well. Add to that the great casting in the original Japanese drama of 2008, as the actors really resemble Watase's designs, and you have in your hands an excellent adaptation that deserves the eighth place on our list.
---
7. Honey and Clover

Episodes: 11
Air Date: Jan 2008 - Mar 2008
College is a time for change, for exploring, and discovering new friends. Which is why Hagumi Hanamoto ( Riko Narumi) decides to move to Tokyo in order to continue her studies, despite being really shy. There, she meets Yuta Takemoto (Toma Ikuta) and Shinobu Morita (Hiroki Narimiya), and without realizing it, ends up as the pivotal point of a love triangle between the two friends. To add to the drama, one of Yuta's friends, Ayumi Yamada (Natsuki Harada), falls in love with Yuta's other roommate, Takumi Mayama (Osamu Mukai); and thus, Hagu ends up befriending Yuta, when it becomes apparent that Takumi loves someone else.
While the original manga by Chica Umino is very long and complex, clocking at 10 volumes in total, the first adaptation into live action, made in Japan in 2008, directed by Masaki Tanamura and Hiroaki Matsuyama, managed to distill the main events almost perfectly in just 11 episodes. This is why this is the version that earns the seventh place on our list.
---
6. Gokusen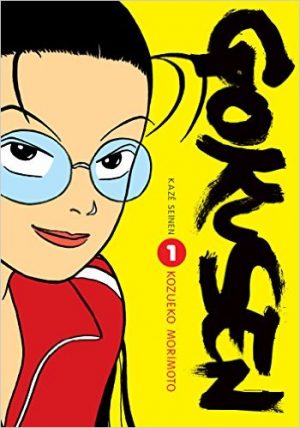 Episodes:12
Air Date: Apr 2002 - Jul 2002
When young, idealistic teacher Yamaguchi Kumiko (Yukie Nakama) is faced with the loudest, raunchiest students in her first year working as a math teacher, things seems to be bleak for her. However, Yamaguchi has a small advantage over other teachers: She is not only young, she is also the granddaughter of a Yakuza Boss, so she knows very well how to deal with violent men. In fact, although her dream is to be a teacher, and her grandfather approves of this, the rest of the family wants her to step up as the next boss once her grandfather retires. With a lot of effort, she manages to reach her students, starting with the leader of the class, Sawada Shin (Jun Matsumoto).
Bsaed in the manga series by Kozueko Morimoto, Gokusen is one of the funniest Josei manga of the beginning of this century. As the manga ran for 15 volumes, there were a lot of stories to be adapted for a series, so the original drama also had two movies, and two more sequels. The cast has great chemistry and manages to replicate the manga relationships perfectly. This is why Gokusen earns the sixth place on our list.
---
5. Antique

Episodes: 11
Air Date: Oct 2001 – Dec 2001
Keichiro Tachibana (Kippei Shiina) opens a small bakery where the whole staff is formed by very attractive men. Besides Keichiro, who doubles as a waiter, there's Ono Yusuke (Naohito Fujiki), the chef; Kobayakawa Chikage (Hiroshi Abe) is the second waiter; and finally, Kanda Eiji (Hideaki Takizawa), an ex-boxer who is Ono's apprentice. The series follows the everyday life in the store, as well as the men's evolving friendship. It also showcases some of the client's lives, and how Antique, the bakery, changes them for the better.
Based on the manga Antique Bakery by Fumi Yoshinaga, there is only one small problem with this adaptation, but it's one that unfortunately is to be expected. While the original manga had certain BL tones: the reason why Antique doesn't hire any females or extra cooks is because Ono is extremely allergic to women and, as he calls himself, a "demonic gay" who can accidentally seduce any man he sets his sights on; and at some point Chikage develops a crush on him. These elements are completely missing in the drama, which changes the dynamics inside the store. Still, it's a very good drama, and thus earns the fifth place on our list.
---
4. Ouran High School Host Club

Episodes: 12
Air Date: July 2011 - Sept 2011
After a lot of effort and sacrifice, Haruhi Fujioka (Haruna Kawaguchi) manages to get a scholarship to the prestigious Ouran Academy where most students are from wealthy families. Still, she doesn't care much about the status difference as she only wants to finish her studies and keep said scholarship. However, one day while looking for a place to study, she stumbles into the Host Club's meeting room and accidentally breaks a very expensive vase. So in order to repay it, she is forced to join the club, as the members don't realize that Haruhi is, in fact, a girl.
Based on Bisco Hatori's manga of the same name, Ouran High School Host Club is a very funny drama, full of really interesting characters that are given life by a great cast (honorable mention goes to the Takagi twins, Shinpei and Manpei, who portray the Hitachiin twins). The only real complaint about this adaptation is that it's really short compared to the 18-volume manga so one can't help but feel that there are many stories still left to adapt after 11 episodes. Still, it's so good that we can't give it less than the fourth place on our list.
---
3. Nodame Cantabile

Episodes: 11
Air Date: Oct 2006 - Dec 2006
Sometimes the best way to create harmony is to put opposite personalities together. At least, that seems to be the logic behind pairing Shinichi Chiaki (Hiroshi Takami), a perfectionist piano and violin student trying to become a conductor, and Megumi Noda ( Juri Ueno), a piano student known for her messy and eccentric behavior. And while Chiaki considers their partnership a chore –and at times seems to think he's there to babysit Nodame –as Megumi is called by everyone-, the truth is that soon he realizes that he also has a lot to learn from her free spirit and weird musical talent.
Nodame Cantabile is a well-loved story, based on the Josei manga by Tomoko Ninomiya. The story is short due to the format, but they still manage to cover most of the important events in the manga, all the way up to volume 9. What makes this drama shine over the others is the incredible music provided by Takayuki Hattori and the Tokyo Metropolitan Symphony Orchestra; and because of this, Nodame Cantabile rises all the way up to the third place.
---
2. Rookies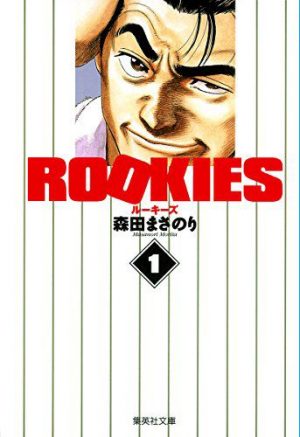 Episodes: 11
Air Date: Apr 2008/July 2008
Koichi Kawato (Ryuta Sato) has a very interesting reputation as a teacher. Despite being very new at his teaching job, he already had to leave one school due to violence. Still, he is a very naïve young man who wants to help his students to reach their dreams, no matter what. When he is hired at Futakotamagawa high school, he clashes with the baseball club, formed not by baseball players but by a group that everyone thinks will never be more than a gang of thugs. Still, Kawato promises a dropout that he will make the team reach Koshien, and thus starts out trying to reach the club led by Keiichi Aniya (Hayato Ichihara) who, behind his rough demeanor, is in fact a star pitcher.
Rookies, based in the manga of the same name by Masanori Morita, is an amazing work of adaptation, as Yoshihiro Izumi manages to compress most of the important events of a 24-volume story in just 11 episodes. Not only that, but the cast includes great talents, such as Yuu Shirota, Takeru Satoh and Shunji Igarashi, who embody their characters perfectly. It's a great mix of a slice of life story and a sports story that more than deserves the second place on our list.
---
1. Boys Over Flowers (Hana Yori Dango)

Episodes: 25
Air Date: Jan 2009, Mar 2009
Geum Jan-Di (Hye-seon Ku) has a chance of a lifetime when she manages to get admitted to the prestigious private Shinhwa high-school, which makes her incredibly happy, as she knows it will improve her chances in the future. However, all her optimism is not enough for her to stand her classmates: As they all are privileged rich kids, they tend to be too shallow and stuck up for her. The ones who take the cake are the F4, or Flower Four, formed by Gu Jun Pyo (Lee Min-ho), Yoon Ji Hoo (Kim Hyun-Jong), So Yi Jung (Kim Bum) and Song Woo Bin (Kin Joon), who walk around as the kings who lord over the rest of the school. And because she doesn't bow down, she soon is the target of their attentions as their animosity starts turning into love.
Based on the manga of the same name by Yoko Kamio, this South Korean drama is the latest of six different drama adaptations of the same story. However, it is probably the best, not just because they have had more time to decide which parts of the plot are really important and which ones can be cut; they also have the advantage of more episodes to fill out the characters, and a very talented cast, which is why this is the version that earns the first place on our list.
---
Final Thoughts
What makes a great adaptation? Is it the script alone, or the director's choices? Is a good adaptation the one that copies scenes panel by panel, or one that decides to forgo that and do their own thing with the same story? Is it the likeness of the cast to the drawn page, or the similarity of personalities? We think it's a mixture and the balance between them all.
But we also want to know your opinion. Do you agree with this list? Let us know in the comments and if we missed a great drama, please mention it so we can add it to our must watch list!
---