También puedes leer este artículo en:Español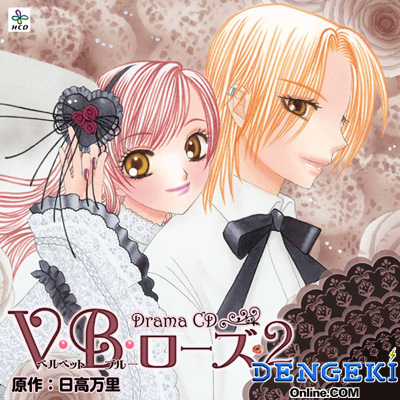 What are you going to wear today? Some of us could not care less, but fashion is more than what is "in" this season. When you have enough confidence in yourself and wear your clothes according to a personal taste, that can also be called fashion. However, what is even better is when you create your own clothes from scratch! Not everyone is skillful enough to do this, nor to wear the clothes in a way that looks good. So, welcome to the world of fashion manga! Let's remember some of the best fashion manga which captured the essence of fashion.
10. Tokyo Juliet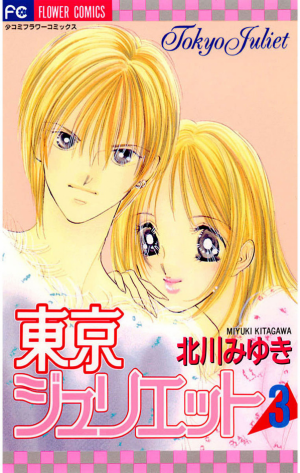 Authors: Miyuki Kitagawa
Genres: Drama, Romance, Shoujo, Slice of Life
Volumes: 13
Published: May 25, 1996 to present
Miyuki Kitagawa has a long experience with shoujo manga. So far, her most successful title has been Ano Ko ni 1000%, which became an anime in 1989. With so many topics she has covered in her romance stories, is no surprise that Kitagawa created a story related to fashion. Her protagonist is Ayase Minori, who had one of her designs stolen when she was only 5 years old. Ayase swears to become a professional fashion designer one day and to not fall in love until she achieves her dream.
If you like shoujo mangas where romance is not all that steals the show, you might like Tokyo Juliet. The illustration style is the typical one of the nineties, so if you like retro manga, you might also want to check this one. Maybe the most interesting point of Tokyo Juliet is how men often steal or take advantage from female colleagues. This is not an only seen once, as in the story, we see how the top designer Hinagata comes back to try to abuse Ayase again and again, and how she struggles to stand up to him.
---
9. Brilliant na Mahou

Authors: Yukino Miyawaki
Genres: Shoujo
Volumes: 3
Published: May 2, 2001 to Dec 3, 2002
Yukino Miyawaki is another mangaka with a long trajectory. Her speciality is the basic shoujo story, without any distracting props like magic or supernatural features. In Brilliant na Mahou, we are introduced to Mitsuki, a very beautiful girl with a problem. She looks like an elementary schooler! Enter Atsuki, a makeup artist who helps Mitsuki appear more mature and thus impulses her career as model. But wait, a handsome model under the name Kyo also fancies Mitsuki!
Love triangle, anyone? If you like innocent heroines who are just starting to figure out life and love, you might get fond of Mitsuki and her adventures. Brilliant na Mahou has the ideal size for a quick read full of comedy. Oh, and don't forget the many woes of the fashion world, which are portrayed in a simple but hilarious way.
---
8. Runway de Waratte

Authors: Kotoba Inoya
Genres: Drama, Shounen
Volumes: 1
Published: May 31, 2017 to present
Runway de Waratte is the first long length work by Inoya. It tells us the story of Chiyuki Fujito, the daughter of the owner of a professional Modelling Agency. Naturally, Chiyuki wants to be a model, but that looks impossible with her short height. However, when our protagonist meets an aspiring fashion designer under the name of Tsumura Ikuto, they both make an agreement of fighting harder for their dreams.
Who has not felt inadequate for a particular task? Chiyuki's story keeps reminding us how difficult success can be, even if we make our best effort. This manga has some of the best visuals among our recommendations: dazzling colors, aesthetic compositions and clean but fluid lines complement every panel. However, the strongest point of Runway de Waratte is how it makes look extraordinary some of the ordinary scenes of everyday life. In such sense, we are not too different from the protagonists. The only bad thing about this manga is that we don't know how it ends because it is still running!
---
7. Never Give Up!

Authors: Hiromu Mutou
Genres: Comedy, Romance, Shoujo, Slice of Life
Volumes: 13
Published: Feb 5, 1999 to Dec 5, 2002
Hiromu Mutou has some experience in the shoujo manga department. In Never Give Up! she experiments with the fashion world. On this occasion, our protagonist is Kiri, who looks like a guy but is a girl. Even as an aspiring model, she is popular among girls. How will Kiri deal with her dream of becoming a beautiful princess and being Touya's girlfriend?
If you like gender bender or even yaoi, you will like to take a look to Never Give Up! It is true Kiri and Touya are from opposite sexs, but they both look as men, so… :p There is also a lot of comedy because most people do not know Kiri is a woman. Jokes apart, the manga has the very important message of accepting who we are beyond appearances. If you like your fashion manga with a slightly unusual story, we recommend you to check Never Give Up!
---
6. Film Girl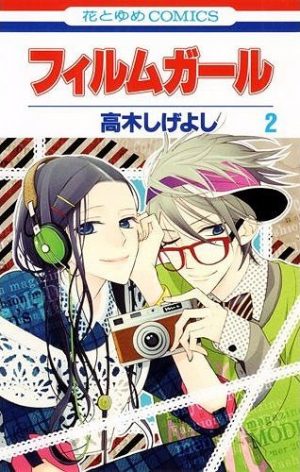 Authors: Shigeyoshi Takagi
Genres: Comedy, Drama, Romance, Shoujo
Volumes: 2
Published: Mar 24, 2009 to Dec 10, 2010
Shigeyoshi Takagi has a long experience in the manga world. Her stories range from the most fluffy shoujo romance, to the most mature and unusual slice of life. Film Girl could be categorized as a light and happy shoujo. Mei Nakamura was once a kid model, but everything she wants now is to have a normal high school life. What happens when the super famous model Shirou recognizes her in a cafe?
If you really want an uplifting story without much trouble, we have to recommend you this fashion manga. Mei is faced with the choice to go back to the fashion world or remain in the "normal" world. The character development in this story is good despite the short length. We also have to mention that Takagi is masterful with illustration, so, if you really care about the visual part in your fashion manga, Film Girl won't disappoint you.
---
5. V. B. Rose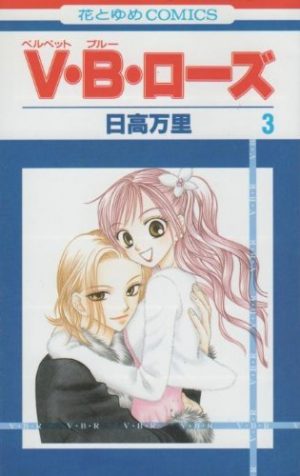 Authors: Banri Hidaka
Genres: Romance, Shoujo
Volumes: 14
Published: Aug 2004 to May 2009
Banri Hidaka has some experience with shoujo manga, although most of her works tend to be short. V.B. Rose is the exception to the rule. In this manga, we meet Ageha, who loves her older sister a bit too much. When they visit a wedding dress shop called Blue Rose, Ageha falls in love with the designers Yukari and Mitsu's work.
One of the strong points of V.B. Rose is that it does not start as an obvious romantic comedy. Although Ageha is a designer on her own (of purses, but a designer nonetheless), she is eager to learn more, so Ageha becomes a part timer in V.B. Rose, which leads us to the romantic part of the manga. The conflicts are credible and the characters reactions to them are natural. We also get some fine art particularly in the dresses, with clean lines.
---
4. Gokinjo Monogatari

Authors: Ai Yazawa
Genres: Romance, Shoujo
Volumes: 7
Published: Feb 1995 to Oct 1997
Is there anyone who does not connect Ai Yazawa and fashion? This mangaka even used to take fashion design classes in Osaka Mode Academy! Although she doesn't have a ton of titles under her sleeve, what Yazawa produces is pure quality. In Gokinjo Monogatari, she introduces us to the life of Mikako, who dreams to become a fashion designer. She attends Yazawa Arts with her childhood friend Tsutomu, who looks similar to a pop star and thus is frequently pursued by fans. Together, these two create a 'flea market' club to practice their skills in the arts.
Gokinjo Monogatari is an early example of what Yazawa is capable of. Full of trendy colors and the cool design she has us accustomed to, Yazawa tells us a human story. The world of fashion design is not an easy one, so the characters have to deal with the delicate balance of keeping their creativity intact while pursuing fame. There is drama combined with humor, and although the basic plot could pass as a cliche, Yazawa manages to bring unexpected twists from time to time. Also, side characters are well developed, in comparison to what is expected in a shoujo (a central spotlight to the couple and nothing else).
---
3. Beauty Pop

Authors: Kiyoko Arai
Genres: Comedy, Romance, School, Shoujo
Volumes: 10
Published: Sep 2003 to Feb 2008
Kiyoko Arai is no newcomer in the world of manga. Her most popular work was Mahou no Star Magical Emi, which even became an anime in 1985. Arai's work has aged well, as she is still doing cute shoujo manga with interesting stories and protagonists that are not the typical clumsy girls in distress. She also happens to have several stories about fashion. Beauty Pop is one of her latest works.
The story tells us the adventures of Kiri Koshiba, a talented hair dresser who is not interested in using her skills in the professional world. That is, until she encounters the Scissors Project at school, and their super talented three members. What is interesting in Beauty Pop, is how Kiri stays true to herself despite the so called "call of fame". There is a good balance between romance and comedy, which does not let our eyes wander off from the fashion world. The illustration is also superb.
---
2. Koukou Debut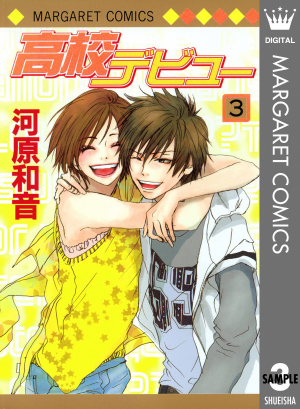 Authors: Kazune Kawahara
Genres: Comedy, Drama, Romance, School, Shoujo, Slice of Life
Volumes: 15
Published: Aug 13, 2003 to May 13, 2013
Kazune Kawahara is famous for works like Ore Monogatari!! and Tomodachi no Hanashi. Her unusual approach to storytelling and her art full of soft colors set her apart from other shoujo mangakas. In Koukou Debut, we meet Haruna Nagashima, who has the ambition of falling in love in high school. For that, she will count with the help of Komiyama Yoh, who will transform her into a fashionista!
Koukou Debut is lighthearted but not superficial nor dumb. The characters in Koukou Debut have a fresh air that is uncommon, interesting and original. The main difference between Koukou Debut and our other recommendations in our top 10 is that the protagonists are not professionals, nor aspire to become professionals in the world of fashion. Nevertheless, fashion is a key point of the story. The charming and sincere way in which Kawahara spins the story made it irresistible for us to include it here.
---
1. Paradise Kiss

Authors: Ai Yazawa
Genres: Drama, Romance, School, Josei
Volumes: 5
Published: Mar 23, 1999 to Mar 22, 2003
And finally, the ultimate fashion manga is in the house! Yazawa HAD to strike twice in the top ten because she is the most fashionist mangaka, of course. Paradise Kiss still has legions of fans and actually, was Yazawa's consolidation in the world of manga. So, everyone, meet Yukari, a girl who lives only to have good grades in school. When George and the gang of the Paradise Kiss club ask her to become their model, her journey to self discovery begins!
The most upbeat fashion, stylish panels at every page and a heartbreaking story await for you in Paradise Kiss. Actually, along with the subtle comedy, tender comments and aesthetic poses, we follow our protagonist in her coming of age journey. If you ever had an intense relationship with a guy, well… you definitely will relate to Yukari. And of course, if you love fashion, you can't miss this masterpiece by Ai Yazawa.
---
Final Thoughts
Did you like our selection of fashion manga? Let's not forget that, beyond looks and poses, good manga will always be about characters and their interactions. In order to achieve our dreams, sometimes sacrifices can be too big! Is fame worth it? Is beauty worth it? What is fashion about anyway? Let's discuss! See you soon 🙂
---