También puedes leer este artículo en:Español
While the list of things that we can be jealous of anime characters for is endless, from awesome hair to flawless skin to amazing bodies and fantastic adventures, yet another thing can get added to that list – stylish fashion. Taking advantage of the fact that anime doesn't have to obey any actual laws of nature, technically characters can – and do – wear absolutely everything you can imagine. After all, that is at least part of what makes cosplay so popular, because characters get to wear such cool clothes that we don't necessarily get the chance to wear every day!
However, some characters' clothing is so stylish, while still realistic, that we CAN wear it in real life! Just because a Survey Corps uniform from Shingeki no Kyojin or a power suit from Gantz can't be casually worn down the street, doesn't mean that all anime outfits are like that. Some anime characters actually wear quite trendy clothes that could easily translate into awesome and fashionable outfits in real life as well. And so we bring you not just well-dressed anime characters, but our Top 10 Stylish Anime Outfits that can be worn in real life – the men's edition (because who says only girls can be well dressed and enjoy clothes? Certainly not Honey's!).
10. Soul Evans from Soul Eater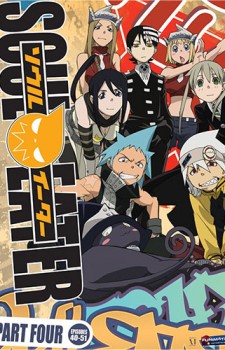 Episodes: 51
Aired: Apr. 2008 – Mar. 2009
We kick off our list of the Top 10 Stylish Outfits for Men with an older anime and a younger character, but a great outfit nonetheless! While Soul Eater overall has a lot of very unrealistic outfits that, while they might be fun and suit the style of the show quite well, can't be worn very easily in real life. And being honest, they are far from being very fashionable or stylish. However, the main character Soul Evans serves as the show's exception, and his outfit that he wears for the majority of the show's 51 episodes starting from the very first one is great for a casual and comfortable look.
Soul wears an American high school letterman-style jacket that is black with deep gold accents, and matching trainers that have a similar colour scheme. Not to be boring with simple black trousers or blue denim, Soul instead wears dark red skinny pants to add a bit of colour contrast, but it goes well with the deep gold to compliment it rather than look poorly matched. He finishes his outfit with a custom, thick headband with his name and a bit of art, making his complete look have a bit of an athletic edge. Soul's outfit is great for a younger man, nostalgic of high school or university days, classy but not too formal, and still a lot of fun with all the colours and cool symbols! Soul may not ever consider himself to be much of a fashionista, but whether he realises it or not, he has a really trendy outfit.
---
9. Shougo Makishima from Psycho-Pass

Episodes: 22
Aired: Oct. 2012 – Mar. 2013
In an anime full of people wearing suits and uniforms, Shougo Makishima already stands out from the rest. Psycho-Pass is mostly full of dark colours - black suits and navy police uniforms, a lot of night-time sequences, and a dark depiction of a dystopian Tokyo. With this heavy use of darker colours, Makishima's extremely light outfit - and white hair! - make an extreme contrast. Ironically, even though he is the one drawing attention with light colours, he's actually the villain! Quite a twist on the normal cliché of villains in all black.
Makishima's outfit is very simple and comfortable, but also very classy. Instead of just casual jeans and a t-shirt, he is still practical in a simple shirt and trousers that are dressier. He wears light grey slacks paired with a white button-down shirt in every episode. The shirt isn't tucked in and there isn't a tie, so it's certainly not a formal outfit, but it's still dressier than average. Makishima's clothing choices add to his character by highlighting his intellectual nature which alludes to a high education. He is very charismatic, well-read, and good with words. Not to mention he is a mastermind at plotting to tear now the utopian system that is in place in Japan. His classy outfit suits his personality and his character very much, and would make a great dressier outfit for everyday men's wear too!
---
8. Trafalgar Law from One Piece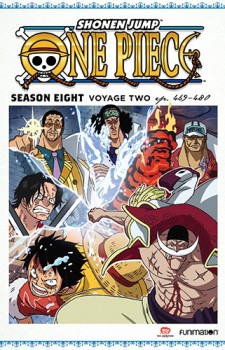 Episodes: 747
Aired: Oct. 1999 – Ongoing
You don't have to be dressed up to still be fashionable, all you have to do is look like you actually thought about what you were choosing in the morning and made an effort to pick a style that suits you. And that brings us to our next outfit on our Top 10 Stylish Anime Outfits for Men, Trafalgar Law from the incredibly popular series One Piece. One Piece is an anime full of pirate action and adventure on the high seas so the outfits need to be practical and easy to move in, but that doesn't keep a few of them from being stylish as well.
For those of us who would rather wear jeans than anything else, Trafalgar's outfit is the best choice. In most of the episodes he is in, he wears a pair of light denim jeans accented with black splatters to add a bit of excitement, a long sleeved black and yellow shirt complete with a very One Piece-esque logo, and a white hat with similar black splatters to his jeans to tie the look together. Matching his hat to his jeans is a great way to make his outfit look intentional and planned rather than just thrown together, and he still gets to wear a fun shirt while looking stylish. Trafalgar's outfit is great for a casual guy that wants to be comfortable and practical, but still, look like he put some thought into his outfit - and had some fun with it, too!
---
7. Daisuke Jigen from Lupin III

Episodes: 24
Aired: Oct. 2015 – Mar. 2016
Lupin III is a classic anime that is actually full of great fashion, especially men's, that thankfully carried over into its newest season. While it was hard to settle on which outfit to use for our Top 10 Stylish Anime Outfits for Men, after a lot of thinking we finally settled on Daisuke Jigen with his suit and hat combo. Though the colour of his suit had changed over the years much like Lupin's, the style has remained the same. Formal and classy - you can't go wrong with that.
One of the most stylish and trendy things about Daisuke's suit is the bold colour choice. From his first appearance and then throughout most of the show, Daisuke's suit is a deep blue-green colour, with matching jacket and trousers of course. He also wears dark maroon button up shirt under it, and these dark yet bold colours complement each other really well. They are not usual colour choices for a suit, but they definitely work, and wearing something so classic but with a unique twist is what being trendy and stylish is all about! And we can't talk about Daisuke's style without bringing up his trademark hat, and old-style full fedora in the same blue-green colour with an emerald accent band around it.
While perhaps Daisuke wears his hat a bit lower than the average man might want to, the style of hat is a nod to men's fashion of the past - and an excellent one at that. His fedora may not be a usual choice for today but when worn with the rest of his suit, the style is complete and the nostalgia of the pieces paired with a modern and edgy colour scheme make it very stylish for a night out in real life too.
---
6. Akito Shukuri from Norn9: Norn+Nonet

Episodes: 12
Aired: Jan. 2016 – Mar. 2016
Anime with a lot of male characters leave a lot of possibilities for great men's fashion to exist, and Norn9: Norn+NoNet is no exception. However, while really cool, many of the outfits featured in the anime are a bit too over-the-top or intense for normal daily life. However, Akito Shukuri's most common outfit he wears throughout the series is a great example of stylish men's fashion in anime!
Akito's outfit is edgy, but not ridiculous. He wears a simple grey-blue t-shirt with a deep, scooped neck under a long black shirt that goes well past his waist. He always leaves that longer shirt open to reveal the t-shirt underneath. His outfit is finished simply with black trousers, and high brown boots. It's a very simple look, but the high boots and long shirt give it an exciting look that a t-shirt and trousers alone are not able to achieve. Akito's clothes are comfortable and stylish, great for a casual guy who still wants to make a great impression! Sometimes simple really is the best way to go.
---
5. Uta from Tokyo Ghoul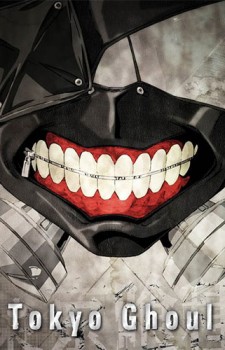 Episodes: 12
Aired: Jul. 2014 – Sep. 2014
A man's clothes don't have to fit into the mainstream style in order to be fashionable - alternative can be just as stylish and look fantastic when done with thought. While it may not be for everyone, it doesn't make alternative styles any less significant. So for our next entry in the Top 10 Stylish Anime Outfits for Men, we look to Tokyo Ghoul. It's another anime with vivid, yet dark colour schemes throughout that significantly add to the supernatural horror theme that is pervasive throughout the anime. And our stylish outfit from Tokyo Ghoul is worn by one of the side characters, the mask maker Uta.
From the moment Uta is unveiled (quite literally) in episode 3, there is no doubt that is style stands out. Of course, we could draw attention to his half-shaved hairstyle, or the tattoos all over his body, but this article is about fashion so let's look at his clothes! Uta's style is probably based on the Japanese street style visual kei, based on the music genre of the same name. Even if it's not exactly visual kei, it's definitely punk. He wears a simple white sleeveless shirt that shows off a lot of his tattoos, with a long black cardigan that goes past his waist over it. He finishes his look with black harem pants with a runic style of writing on them similar to a lot of his tattoos, and simple black shoes. Uta's outfit is very clearly an alternative to mainstream fashion, but it is still simple and comfortable, making it a stylish and practical outfit for any man who prefers black or enjoys a darker look. If you want to stand out from the crowd, Uta's style is the way to go.
---
4. Shuu Sakamaki from Diabolik Lovers

Episodes: 12
Aired: Sep. 2013 – Dec. 2013
Diabolik Lovers features a lot of unique men's clothes considering it has so many male main characters, who are all brothers and all share the fact that they are quite stylish. However, out of all of the Sakamaki brothers, Shuu's outfit is the most stylish choice for real life as well. He wears the same clothes throughout most of the series. While most of his brothers' outfits are variants on their school uniform, Shuu's is much more unique and looks very different from the rest. He is still in high school as well, so the uniform element is still present - but Shuu is the oldest of all the brothers and master of their mansion, and he dresses more maturely to represent his role.
Shuu's outfit may still be based on a high school uniform but it is a very mature and classy take on it. His family is rich, and his style reflects his upper-class upbringing. Shuu's top is a white button-up shirt that he wears without the top several buttons done, and worn under a tan sweater vest-style cardigan. The last several buttons on the bottom of it are also left undone, and he never tucks in either top. He doesn't wear a tie, either, reflecting his laid back personality. He does wear his uniform jacket sometimes, but mostly just draped over his shoulders rather than worn properly. His look is finished with smart black trousers and black dress shoes. Shuu's outfit may look like he is a snobby private school boy (which granted, he is), but he wears that classic style in such a casual way that it makes it a more approachable fashion for anyone to wear. His fashion is stylish and classy, but not too stuffy, which lands it high on our list of the Top 10 Most Stylish Anime Outfits for Men.
---
3. Toma from Amnesia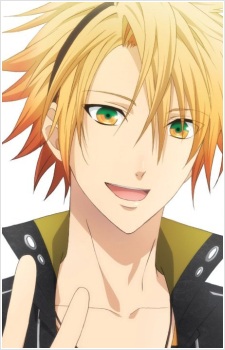 Episodes: 12
Aired: Jan. 2013 – Mar. 2013
Amnesia is definitely not an anime written for the usual male demographic considering it's based on a dating simulator mostly for women, but that doesn't stop it from featuring really stylish men's fashion. While most of the characters admittedly have outfits that, while really cool, don't translate to real life well outside of cosplay, some really do! And the most stylish one for men to wear in real life is Toma's, one of the main character's potential dating route options. Toma's morals and choices may be questionable at best, but his taste in fashion is certainly on point.
Toma's entire outfit, which he is always shown in aside from when he is at work, is very carefully planned out, with each point complementing the others and creating a complete look. And while a bit on the alternative and unique side, it's also a casual and practical outfit that is great for daily wear. His colour scheme is mostly a deep yellow and black, starting from his horizontally striped shirt in those colours, worn under a short sleeved black jacket, solid black trousers, and accented by a yellow scarf tied around his waist. He also has a few small added details like a black and white checked belt, and a headband with a feather to top off the look. His outfit is a little punk, but the colour choices are not usual for that kind of style, making it unique and stylish in its own way.
Toma's outfit works so well for men in real life that a few years ago, the Japanese clothing brand PUTUMAYO released a collaboration of clothes based on his outfit - and all the other characters as well! So if Toma's outfit specifically doesn't work for you but another character does, never fear. They are all options (though our vote is still with Toma for being the most stylish for real life).
---
2. Spike from Cowboy Bebop

Episodes: 26
Aired: Apr. 1998 – Apr. 1999
It's iconic, it's classic, it's flashy, it's fun, it's unforgettable, and it's stylish - it's Cowboy Bebop. Between the gritty animation, smooth jazz soundtrack, casual and yet still fast-paced storytelling, and amazing characters it's an anime that had a strong place in many people's hearts. Its characters have become timeless and are recognised by people even if they have never seen the anime. And of course, Spike Spiegel is the most famous of them all as the main character. His outfit, unchanging in every episode, is just as iconic as his character, and for good reason - it's a great style for men!
Spike's style carefully treads the line between formal and casual and does it in a great way. He is indeed wearing a suit, and while it looks classy, it doesn't in any way look stuffy, snobby, or uncomfortable. Actually, it looks downright cool! He keeps his suit a bit more casual by leaving his tie only loosely tied, and unbuttoning the top couple of buttons on his shirt. His suit itself is navy blue instead of black, with a yellow shirt that really pops against that dark colour, and a black tie to finish it all off. Even without the jacket, it's still a great look. And the best part about Spike's stylish outfit is that it's very easy for men to imitate in real life! If you want to look well put together, but still show you aren't too serious and have a fun side, take a note from Spike's book. His outfit is definitely worth it's high place on our Top 10 Most Stylish Anime Outfits for Men.
---
1. Syo Kurus from Uta no☆Prince-sama♪ Maji Love 1000%

Episodes: 13
Aired: Jul. 2011 – Sep. 2011
Uta no Prince Sama had no shortage of stylish men's fashion, many of which are arguably really cool. But out of all the characters, Syo Kurusu is our pick for the most stylish of all! His casual outfits consistently are trendy and fashionable, and translate very well to clothes that can be worn in real life. It's not easy to end up in the top position on any Top 10 list but Syo had done it for our Top 10 Stylish Anime Outfits for Men.
While many of Syo's non-uniform looks are great outfits for men, we are going to focus on one of his most famous, and what he wears in episode one. Syo's outfit is a grey graphic t-shirt under a long sleeved, deep maroon shirt. Syo isn't very tall, so he tops off his look with a fashionable fedora-style hat to make him look taller - a great fashion tip for shorter guys. Finally to add a bit of edge to his look, Syo often paints his fingernails black, and this look is no exception. And don't forget the small details like studded silver earrings and red hair clips to show a bit of extra thought and effort. Syo's style can be worn by any guy because it's fun, casual, and trendy. It can make someone look extremely put together and well-dressed while still being comfortable, which puts Syo's style at the top of our list!
---
Final Thoughts
From casual to formal, from mainstream to alternative, from practical to just fun – fashion can be so many different things while still being trendy and stylish! Anime gives us so many cool styles and looks, and it's awesome when some of them can translate well to real life, too. So if you're a man looking for some new inspiration for your next outfit, or just some advice on how to dress well, check out all these stylish anime men for some tips! We are sure at least one of these outfits would work for you. And even if you may never wear one yourself, we hope you can at least appreciate all these anime men's fashion.
Is there a stylish anime outfit that we missed? Did we include your favourite? Or have you ever worn an outfit inspired by one of these characters or another? We'd love to hear your thoughts in the comments below!
---