What You Need to Know:
Along with the male version, Anime!Anime! released the results of the female version the Best Support Characters character poll.
See the results below!

Poll Title: Best Female Supporting Characters
Poll Duration: 2015/11/19 - 2015/11/24
Vote Breakdown: 477 respondents, 51-60% male, 60% aged 10-25

---
Top 10 - Top 6
---
10. Shampoo (Ranma 1/2)
9. Kushana (Nausicaä of the Valley of the Wind)
8. Yayoi Kunizuka (Psycho-Pass)
7. Mako Mankanshoku (Kill la Kill)
6. Riza Hawkeye (Fullmetal Alchemist)
---
Top 5 - Top 1
---
5. Mami Tomoe (Puella Magi Madoka Magica)
Episodes: 12
Aired: January 2011 - April 2011
Synopsis
She has a loving family and best friends, laughs and cries from time to time... Madoka Kaname, an eighth grader of Mitakihara middle school, is one of those who lives such a life. One day, she had a very magical encounter. She doesn't know if it happened by chance or by fate yet. This is a fateful encounter that can change her destiny—this is a beginning of the new story of the magical girls.
(Source: Aniplex of America)
4. Tsukuyo (Gintama)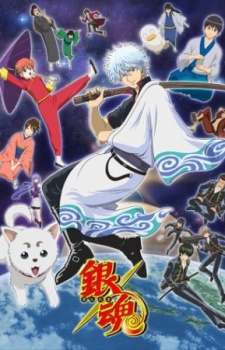 Episodes: 201
Aired: April 2006 - March 2010
Synopsis
Life isn't easy in feudal Japan... especially since the aliens landed and conquered everything! Oh sure, the new health care is great, but the public ban on the use of swords has left a lot of defeated samurai with a difficult decision to make concerning their future career paths! This is especially true if, as in the case of Gintoki Sakata, they're not particularly inclined towards holding a day job, which is why Gintoki's opted for the freelance route, taking any job that's offered to him as long as the financial remuneration sounds right. Unfortunately, in a brave new world filled with stray bug-eyed monsters, upwardly mobile Yakuza and overly ambitious E.T. entrepreneurs, those jobs usually don't pay as well as they should for the pain, suffering and indignities endured!
(Source: Sentai Filmworks)
3. Ui Hirasawa (K-On!)
Episodes: 13
Aired: April 2009 - June 2009
Synopsis
It's Yui Hirasawa's first year in high school, and she's eagerly searching for a club to join. At the same time, Ritsu Tainaka, a drummer, and her friend Mio Akiyama, a bassist, are desperately trying to save the school's light music club, which is about to be disbanded due to lack of members. They manage to recruit Tsumugi Kotobuki to play the keyboard, meaning they only need one more member to get the club running again. Yui joins, thinking it will be an easy experience for her to play the castanets, the only instrument she knows. However, the other members think their new addition is actually a guitar prodigy...
(Source: ANN)
2. Kuroko Shirai (Toaru Kagaku no Railgun)
Episodes: 24
Aired: October 2009 - March 2010
Synopsis
Academy City is a highly developed place in terms of technology. It is said to be 20 to 30 years ahead of the rest of the world, and 80% of its 2.3 million residents are students. The focus of studies here is directed towards esper powers. Misaka Mikoto, one of the top level espers in town, shares a room with Kuroko Shirai, another high level esper who is a member of Judgement, a law enforcing agency composed of students. Both attend Tokiwadai, a private school reserved for the high-leveled and the rich. Kuroko's partner at Judgement, Kazari Uiharu, is a low level esper who studies at Sakugawa middle school. Her best friend and classmate there is Ruiko Saten, a level zero, one who has no esper powers. Together, the four encounter several adventures in the exciting scientific town.
(Source: ANN)
1. Ai Haibara (Case Closed)
Episodes: ongoing
Aired: January 1996 - ongoing
Synopsis
Kudo Shinichi is a seventeen year-old high school detective whom people call the "Modern Sherlock Holmes." However, one night after a date with his childhood sweetheart, Ran, Shinichi witnessed an illegal trade and, caught off his guard, was knocked unconscious and fed a drug that was supposed to kill him... but he woke up and found himself shrunken to a seven year old. In order to track down the men who did this to him, Shinichi hid his identity and lived with Ran, whose father happened to be a hopeless detective, and with that came a series of murders and mysteries that he must solve.
(Source: ANN)
Source: Anime!Anime!
Reactions Around the Web
Your face when you realize they will never be the main heroines.
Agree with first place.
Are you sure these are supporting characters?
For this ranking, "support characters" must mean "not main characters".
---
Go Haibara, don't let Ran steal Conan from you! I may have a tendency to prefer support/secondary heroines over the main heroines.
Agreed, Shirai deserves Misaka more than anybody else!
---
[ad_dfp position="bottom1" unit_pc1="true" unit_pc2="true" unit_sp1="true" class="mt40"]