También puedes leer este artículo en:Español
Tinged with lighthearted humour and a cast that is bound to put a smile on your face, "K-On!" is an anime produced by KyoAni, and it tells the tale of four high school girls wanting to revive their school's Light Music Club. Each girl has a different goal which causes the overall atmosphere of the anime to be somewhat hopeful, leaving you to root for all of them at once! The fact that K-On! is generally known to make people laugh does not stray from the other fact that it does indeed have a point, unlike most comedic anime that merely have the common goal to make people laugh.
Each girl's goal somewhat reflects a certain trait that they possess, and when they work together, they bring out the best in each other. This anime is cute, funny, and lighthearted, and hopefully the list below will be sufficient in your search for other anime just like this one!
Similar Anime to K-On!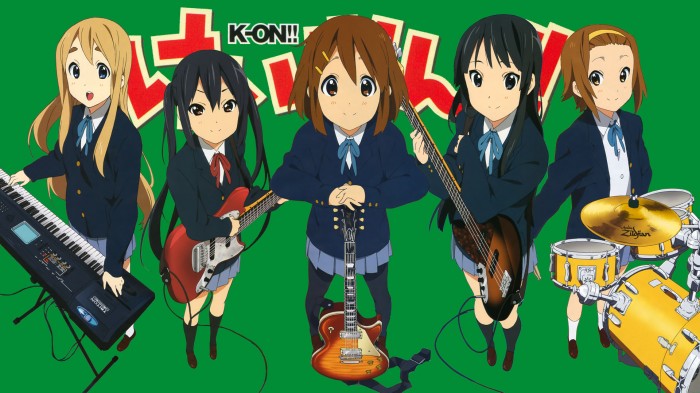 1. Clannad

Episodes: 23
Aired: October 2007 — March 2008
Although this anime is not classified as being the same genre as K-On!, it does explore the similar concept of rebooting a school club that is in danger of being shut down permanently, due to a lack of members. The protagonist, Okazaki Tomoya, is known as someone who does not particularly care for his grades or the process of making friends. At this point, it becomes apparent to the audience that he is not a member of any club, as he finds them to be somewhat pointless.
However, his life is turned right-side up when Furukawa Nagisa, a girl who was sick and unable to graduate on time, meets him at the top of a hill before their first day of school. When he learns of her past and her passion to start up the Theatre Club, as well as her zest for acting, he decides to help her recruit more members in an attempt to help her reach her dream.
Despite the fact that Clannad is a lot more emotional than K-On!, it does have plenty of humorous moments that make the audience feel as though this story could have actually taken place at some point in time!
Clannad [HD] Trailer
---
2. Amagi Brilliant Park

Episodes: 13
Aired: October 2014 — December 2014
Another anime produced by KyoAni, Amagi Brilliant Park is a story about creatures from another world who have come to Earth and set up an amusement park, wanting to fill the hearts of their customers with delight and warm memories. Unfortunately, their diligence and desire to put a smile on their customers' faces is threatened when they don't have enough money to maintain the park. This is where Kanie Seiya plays his role as protagonist.
He is first introduced as being cornered by Sento Isuzu, a girl who holds a customised rifle and threatens to shoot, unless he agrees to come with her on a "date." As Kanie slowly learns about Amagi Brilliant Park, other aspects of the anime are revealed and ultimately, the theme park that was originally in danger of being permanently shut down is given a bright future filled with hope.
Each of the main characters of this anime has a fruitful background that evidently justifies why their personality is the way it is. Within the many layers of entertainment that Amagi Brilliant Park provides to viewers as well as characters in the anime, there is an idol group comprised of four girls who — you guessed it! — sing upbeat songs and have multiple dance numbers as their act in the amusement park. Each of their personalities somewhat resemble those of the girls in K-On!, making them a kind of carbon copy. There are certainly many moments in which you will laugh, whether it is due to a character's dialogue or action, or even tiny plot twists that are found in this thirteen-episode anime. From the very first episode, you will be enchanted by this anime's magical nature!
Amagi Brilliant Park Trailer #1
---
3. Love Live! School Idol Project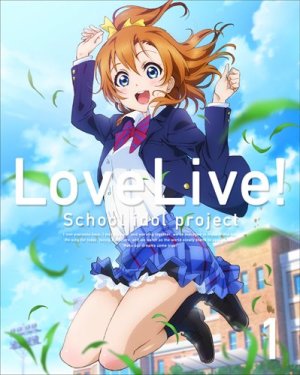 Episodes: 13
Aired: January 2013 — March 2013
With similar concepts as K-On! in terms of wanting to keep an aspect of school alive through music, Love Live! School Idol Project is an anime about a high school that comes very close to going under due to a lack of students who apply there. There are three different districts in which this anime is set, one of the districts being Akihabara, infamously known as "Electric City". Not wanting her school to perish, Kousaka Honoka decides to form an idol group in the hopes that she, along with eight other girls, will become popular and attract a large number of prospective students for the new year.
Kousaka Honoka is similar in just a few ways to K-On!'s Hirasawa Yui: they both want to work hard to achieve a goal with the help of their friends. Their personalities are generally lovable and admired by their friends and other people surrounding them, although Honoka is slightly more driven in her pursuit for her goal. While the issues of K-On! are not as problematic as Love Live! School Idol Project, the whole 'reviving an aspect of school' trope is definitely common, and surely enough, this anime that is fast-paced in its pursuit will suck you right in!
Love Live! School Idol Project First Season - Official Trailer
---
Any Animes Like K-On! ?
4.YuruYuri (YuruYuri: Happy Go Lily)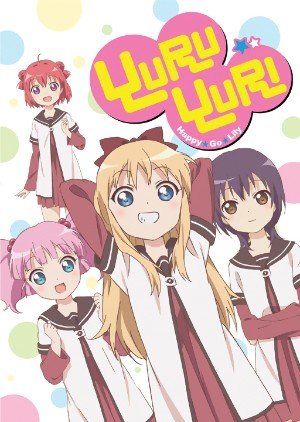 Episodes: 12
Aired: July 2011 — September 2011
Another anime centered around school clubs, this particular one focuses on the activities of the protagonist Akaza Akari after she enters middle school and reunites with her two childhood friends who happen to be in the Amusement Club. Akari joins the Amusement Club with her friends after she finds that the club she originally intended to join, the Tea Club, had been halted. Ultimately, these girls sit at the tea room facility, despite being the Amusement Club.
The girls' days are mostly free from reaching a goal and have no real purpose, although the humour and friendships are very much like K-On! and definitely gives off the same vibe!
Yuruyuri Season 1 Official Video Trailers
---
5. The iDOLM@STER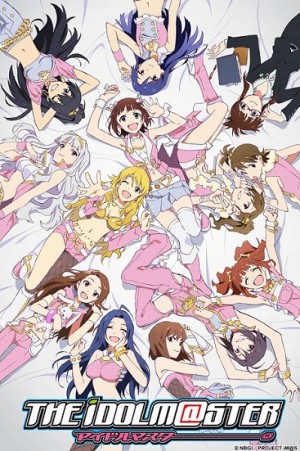 Episodes: 25
Aired: July 2011 — December 2011
Unlike the majority of anime, The iDOLM@STER was originally a raising simulation and rhythm video game series created by Bandai Namco Games. It was such a huge sensation amongst its fans that it was turned into an anime that tells the story of thirteen girls who aspire to be idols and are trained to be as such. Although this anime focuses more on the 'idol' aspect as opposed to the 'school club' aspect that exists in K-On!, both of these anime consist of bonds between the characters that are strong enough to help them through their struggles with wanting to achieve a common goal.
Cute, funny, and musical, The iDOLM@STER is sure to wow you with its glamor as well as explore the relationships between idols as well as their producers and rivaling production companies.
The iDOLM@STER Anime PV 2 OP Kara
---
6. Uta no Prince-sama: Maji Love 1000%

Episodes: 13
Aired: July 2011 — September 2011
Different in its pursuit towards comedy, Uta no Prince-sama: Maji Love 1000% is a story that revolves around a girl, Nanami Haruka, who enrolls into a prestigious performing arts school, hoping to work together with an agency of her dreams after graduation. Of course, the simple fact that the school is prestigious is enough to tell the audience that there are already numerous composers and idols around her, causing her to feel intimidated.
With a cast that consists of males who are drop-dead gorgeous, the musical aspect of this anime is certainly unique. Once you start, you can't get out of this one! Haruka's ambition despite the fact that she can't read music like the rest of the students at the school is admirable, and very much like Hirasawa Yui's desire to play the guitar in K-On!. While Uta no Prince-sama: Maji Love 1000%, very much like K-On!, focuses on the musical aspect of the plot, this anime is not a slice-of-life and therefore, the sequence of events are much more fast-paced!
Uta no Prince-sama: Maji Love 1000% PV
---
If you didn't already know, K-On! has a second season, in case you were wanting to start the above anime before even knowing that you could continue this one! There is also a movie that focuses on the girls after they graduate high school, in which they take a trip to London.
Which anime are you going to watch next? Do you have another anime to add to this list? Let us know in the comments section below!
---