También puedes leer este artículo en:Español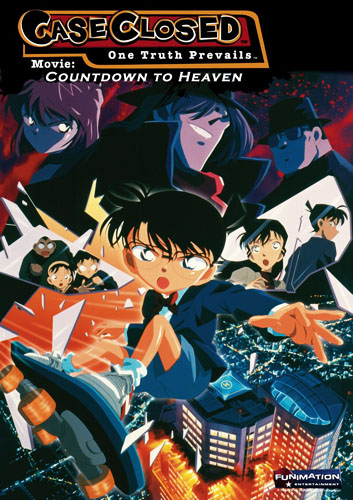 If you have great skills in puzzle solving and a detective by heart, then prepare yourself for this heart-pounding Manga series written and illustrated by Gosho Aoyama.
Detective Conan currently has 84 volumes and 734 exciting episode as of July 2014. This series has been translated in 7 other languages including Japanese, English, Arabic, Chinese Filipino, French, German, Italian, Vietnamese, and many more.
The thrill of cracking a case from how it was plotted, executed and the reason behind it (which could sometimes be really emotional) is the reason why a lot of people are hooked into it.
The story basically revolves around Shinichi Kudo, a high school student and a well known detective. He was drugged by two suspicious and mysterious looking guys that immediately shrunk him to a child's body; he then later on named himself Conan Edogawa. Charming little Conan then lived with Shinichi's (his older self) love interest, Ran Mouri, the daughter of a well-connected and a great detective Kogoro Mouri.
Conan's intention was to look for the guys who gave him the pill that shrunk him and find out how he could return to his normal body.
However the odds of that are only possible if he follows Detective Kogoro Mouri whenever he is called to solve a case. Unfortunately he needs to pretend that he is just a regular young boy, so whenever he chases Detective Mouri around and solves the case way ahead of him, he figures out a way on how the Police will be under the impression that Detective Mouri was the one who decoded everything out.
734 episodes might be such a big commitment but it's not like those other series, that when you skipped one episode you won't understand the rest. Let's just say that episode 1 is the most vital one and the rest has a story of its own.
What's amazing about Detective Conan is everything is realistic, from the crime scenes down to the motives. It really happens in real life and it gives justice to the victim, something that we also protest for.
Nonetheless, there are still other mysteries solving Animes that we should recognize, so prepare you for more brain stimulating stories as we tackle some of these series.
Similar Anime to Detective Conan / Similar Anime to Case Closed
1. Psychic Detective Yakumo
[Japanese Name: Shinrei Tantei Yakumo]

Episodes: 13
Aired: Oct. 2010 - Dec. 2010
If you are a believer of ghosts and sprits, and you also believe that they still have an unfinished business that's why they still roam around trying to look for an answer or help, well this series is for you.
The story revolves around Yakumo Saito, he was born with heterochromia which means one's red the other one is green. His red eye, which he usually conceals with contact lenses, surprisingly has a gift/curse that comes with it.
Commonly, people with third eyes tend to ignore ghosts around them as it will draw them more closely, not with Yakumo, for him being able to see ghosts and spirits does not frighten him. In fact the story will eventually lead to him helping them finish their last mission on Earth
Psychic Detective Yakumo Official PV

---
2. Lupin the Third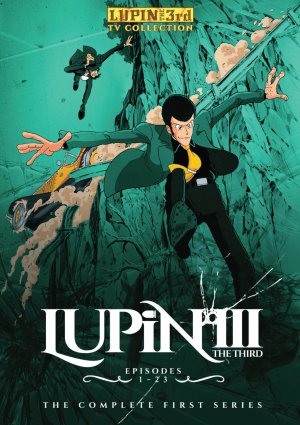 Episodes: 23
Aired: Oct. 1971 - Mar. 1972
Lupin the Third or Lupin III is series illustrated and written by Monkey Punch.
Growing up as a kid, we loved watching Lupin III because he is such a ladies-man and we remember laughing at his somehow smooth styles in approaching and flirting with the ladies. He's funny and loud and he tends to remind us of Adam Sandler today. He is known as the world's greatest thief and sends out his calling cards to him potential next victim, that of course usually freaks them out.
Lupin along with Daisuke Jigen (an expert marksman) Goemon Ishikawa XIII (a master swordsman) and Fujiko Mine (a gorgeous woman and Lupin's love interest) are constantly chased by Koichi Zenigata of the ICPO who made it its life greatest mission to catch these notorious thieves.
Lupin the Third Official Trailer (Movie: Lupin the Third vs. Detective Conan)

---
3. Heaven's Memo Pad
[Japanese Name: Kami-sama No Memo-chou]

Episodes: 12
Aired: Jul. 2011 - Sep. 2011
Something cute yet fights bad people, isn't that the kind of shows that anyone would love to watch?
Narumi Fukishima is not your typical high school student, he's pretty much a loner and never even bothered trying to hangout and fit in with his fellow schoolmates. He one day met Alice who is a NEET, meaning someone who is Not Employed, Educated or in Training.
Other than spending her days with her small collection of stuffed bears, Alice is also an expert hacker and an amazing detective. Eventually the two became partners in solving crimes that eventually changed Narumi's life forever.
---
Any Animes Like Detective Conan / Any Animes Like Case Closed ?
4. Detective School Q
[Japanese Name: Tantei Gakuen Q]

Episodes: 45
Aired: Apr. 2003 - Mar. 2004
A Manga series written by Seimru Amagi and illustrated by Fumiya Sato. Morihiko Dan the most famous and admired detective in the whole Japan, opened a school named Dan Detective School.
It would train young kids who wants to be detectives someday and expose them to different kinds of crimes and scenario that would sharpen their logical skills and broaden their creativity.
Kyu Renjo a bubbly and optimistic young boy, somehow socially awkward but still a brilliant detective. He will later on lead the team in solving cases and will follow the footsteps of the amazing Morihiko Dan.
---
5. Gosick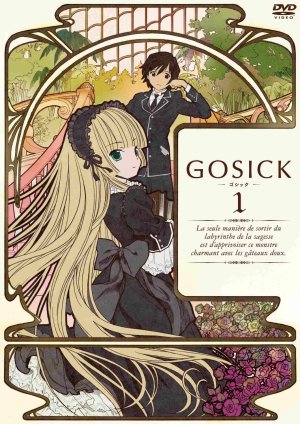 Episodes: 13
Aired: Jan. 2005 - APr. 2005
If I tell you to picture out 1920s, European country-side but Manga Anime style; will that cause some kind of confusion in your head too?
Well, if you can't imagine that, then try watching Gosick. Kazuya Koju, the protagonist of the series, transferred to St. Marguerite Academy, where a lot of ghost stories have been passed on along its own hallways.
A mysterious girl named Victorique De Blois, who spends her time in the library reading books or solving mysteries. She eventually crosses path with Kazuya and tags him along when she goes out to practice her detective skills.
The light beginning leaves viewers open to interpretation as to where this anime will go but quickly spurs into an emotional roller coaster ride. The comedic relief is quite refreshing, and the attachment you have towards the characters by the end is incredible.
---
6. Mythical Detective Loki Ragnarok
[Japanese Name: Matantei Loki Ragnarok]

Episodes: 26
Aired: Apr. 2003 - Sep. 2003
Similar with Detective Conan, Loki or Mythical Detective Loki Ragnarok, shrunk himself and was exiled into the human world. Who would imagine that on a random time of the day, you can bump into a normal looking person, or even like Loki a sweet looking young boy but in reality is a god from some universe?
He then works at Enjaku Detective Agency as a detective along with Yamino Ryusuke, Mayura and Fenrir and their special spectral rods that can detect ghosts.
They need to take human hearts and solve mysteries to collect 100 evil spirits/auras and that would make him return to his old self who is and adult god.
---