Forever remembered because of the pandemic, 2020 has not been the best year in human existence, we all know that, but some of us try to be positive about it regardless of all the bad things happening around the world. Nobody likes to be unable to live a normal life, but all this 'stay at home' situation has its perks: more time to play video games in the comfort of our homes!
Looking back, we realized that despite all the delays and cancellations, it's not that hard to come up with a list of amazing games that dared to release in 2020. For that reason, it would be both impossible and unfair to only pick 10 and call them "the best of last year," so we had a better idea: we'll highlight the 10 games we enjoyed the most!
10. Fuser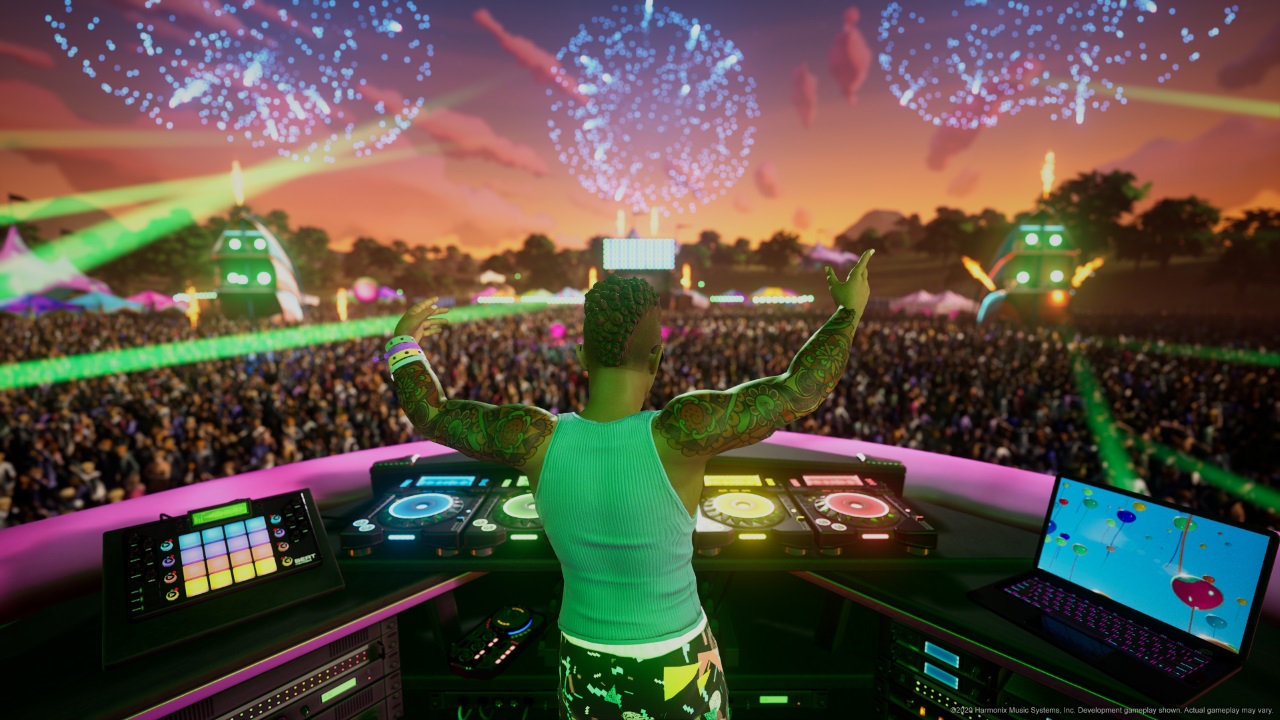 System: PlayStation 4, PC, Switch, Xbox One
Publisher: NCSoft
Developer: Harmonix
Release Date: Nov. 10, 2020
Rhythm games are not abundant, and we were kind of skeptical about this one. However, Fuser proved to be one of the best music games of the past years, not only including dozens of licensed songs but also offering a fresh take on the genre that doesn't require you to buy a bunch of plastic peripherals.
In Fuser, you play as a DJ who must please a venue full of music fans. You can mix, play instruments, add effects, and basically do everything an actual DJ would at a festival. At the end of the day, Fuser is not even about winning or losing; it's about creativity, and if you love music as much as we do, this game will give you hundreds of hours of fun.
---
9. 13 Sentinels: Aegis Rim

System: PlayStation 4
Publisher: Atlus, Sega
Developer: Vanillaware
Release Date: Sep. 22, 2020
13 Sentinels: Aegis Rim is the complicated story of 13 teenagers whose lives are intertwined. It includes giant mechas, aliens, world destruction, time travels, and lots of pop culture references and school drama, making this game one of the most original non-text visual novels out there. Yes, it's the most Japanese thing you could imagine, but it's also too Western to be true.
At first, you're forced to think the plot is just an excuse for the turn-based strategy section of 13 Sentinels: Aegis Rim, where these teenagers—while naked, for some reason—must fend off a squad of alien kaiju. However, it's actually the other way around. Although challenging if you increase the difficulty, these battles are just another element of this convoluted sci-fi story.
---
8. Final Fantasy VII Remake — Part I

System: PlayStation 4
Publisher: Square Enix
Developer: Square Enix
Release Date: Apr. 10, 2020
If there's a video game that changed the history of JRPG, that has to be Final Fantasy VII, a title that was first released in 1997, in an age where some games needed multiple CDs to be played. Fast-forward to 2021 and Cloud, Sephirot, Tifa, Aerith are still present in our minds and hearts, and new generations of gamers can experience this adventure in its full glory, but with way better graphics.
The sad part is that we only received the first chapter of this adventure, and we still don't know when the second part of it will hit the shelves. The good news is that the PC version should release this year, as it was a timed PS4 exclusive. There's nothing worse than the thought of our favorite florist being murdered in 4K... but at the same time, that's freaking cool!
---
7. Genshin Impact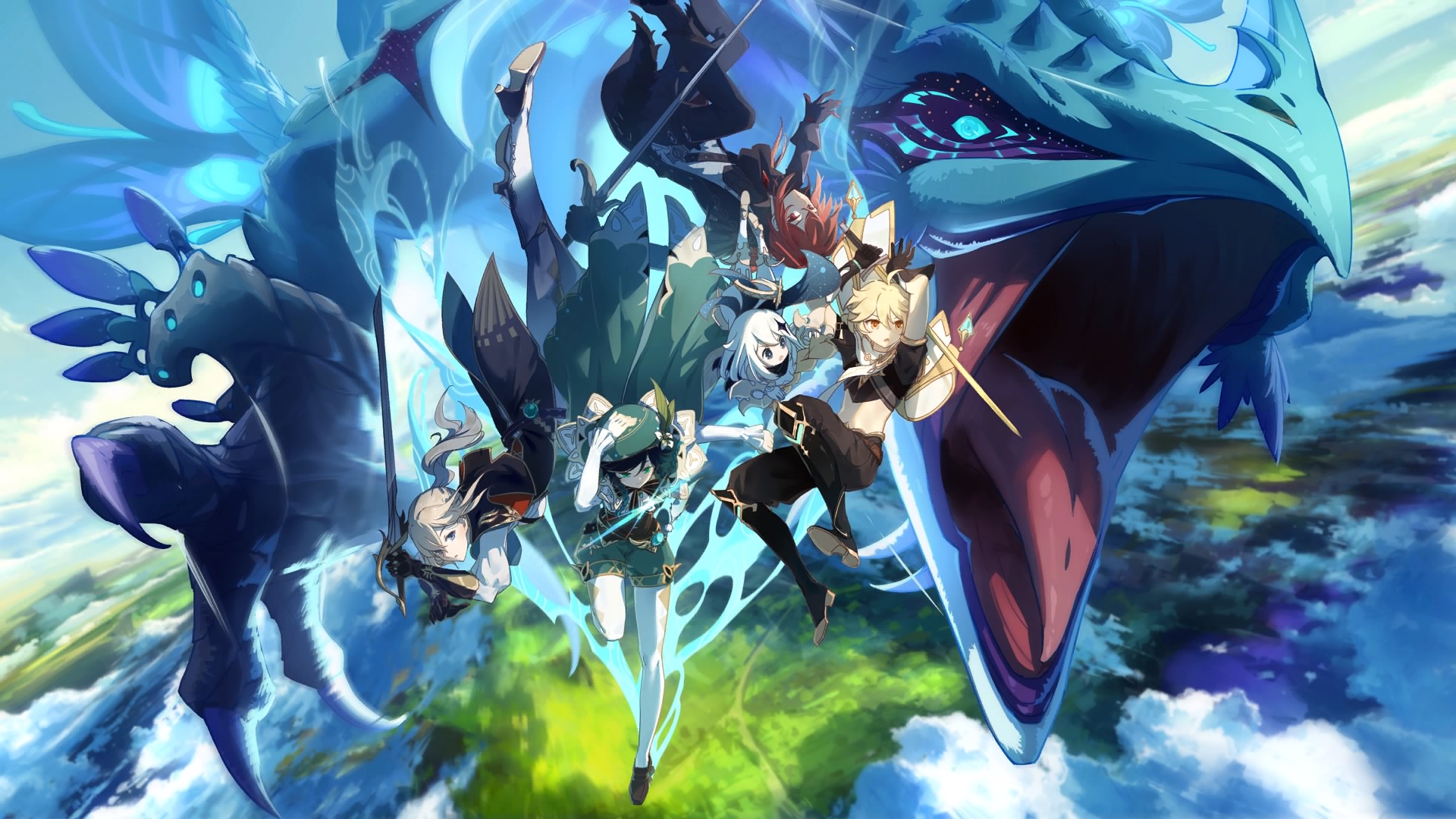 System: PC, PlayStation 4, Android, iOS
Publisher: miHoYo
Developer: miHoYo
Release Date: Sep. 28, 2020
One of the big anime games of 2020, Genshin Impact is a combination of a single-player JRPG, a modern MMO, and a gacha full of cute waifus and handsome husbandos. It has a huge open world that houses an extraordinary adventure, hundreds of collectibles, a crafting system, several dungeons and world bosses, and you can even explore it with up to 3 more friends... oh, and it's free-to-play!
However, under this captivating shell, Genshin Impact struggles to find itself. If you're a casual player, you might not resist the pressure of the gacha system or the constant grind for new weapons and refinement materials. On the other hand, the lack of actual PvP, the flawed co-op system, and how empty and easy it feels for a trained MMORPG player, are some of the things Genshin Impact needs to improve if it wants to stay relevant in 2021. Regardless, we can't deny we had a blast playing it, and it sure was one of the games of the year!
---
6. Immortals Fenyx Rising

System: PC, PlayStation 4, Xbox One, Stadia, Switch
Publisher: Ubisoft
Developer: Ubisoft
Release Date: Dec. 3, 2020
We have to be honest with you, we didn't see this one coming. Immortals Fenyx Rising was not the most marketed game, and it suffered from being released next to Cyberpunk 2077, but it's the perfect example of what people tend to call "a hidden gem."
Based on Greek mythology and with an amazing sense of humor, Immortals Fenyx Rising is the story of Fenyx, a human tasked with saving the Gods—and thus, all existence—from Typhoon, the mighty titan. It's like playing Breath of the Wild but with more puzzles, godly powers, live quests, and a hilarious duo of narrators, Zeus and Prometheus. Again, maybe this doesn't sound like the most original game ever and it sure wasn't the most anticipated one, but it's a must on our list of 2020 games!
---
5. Persona 5 Royal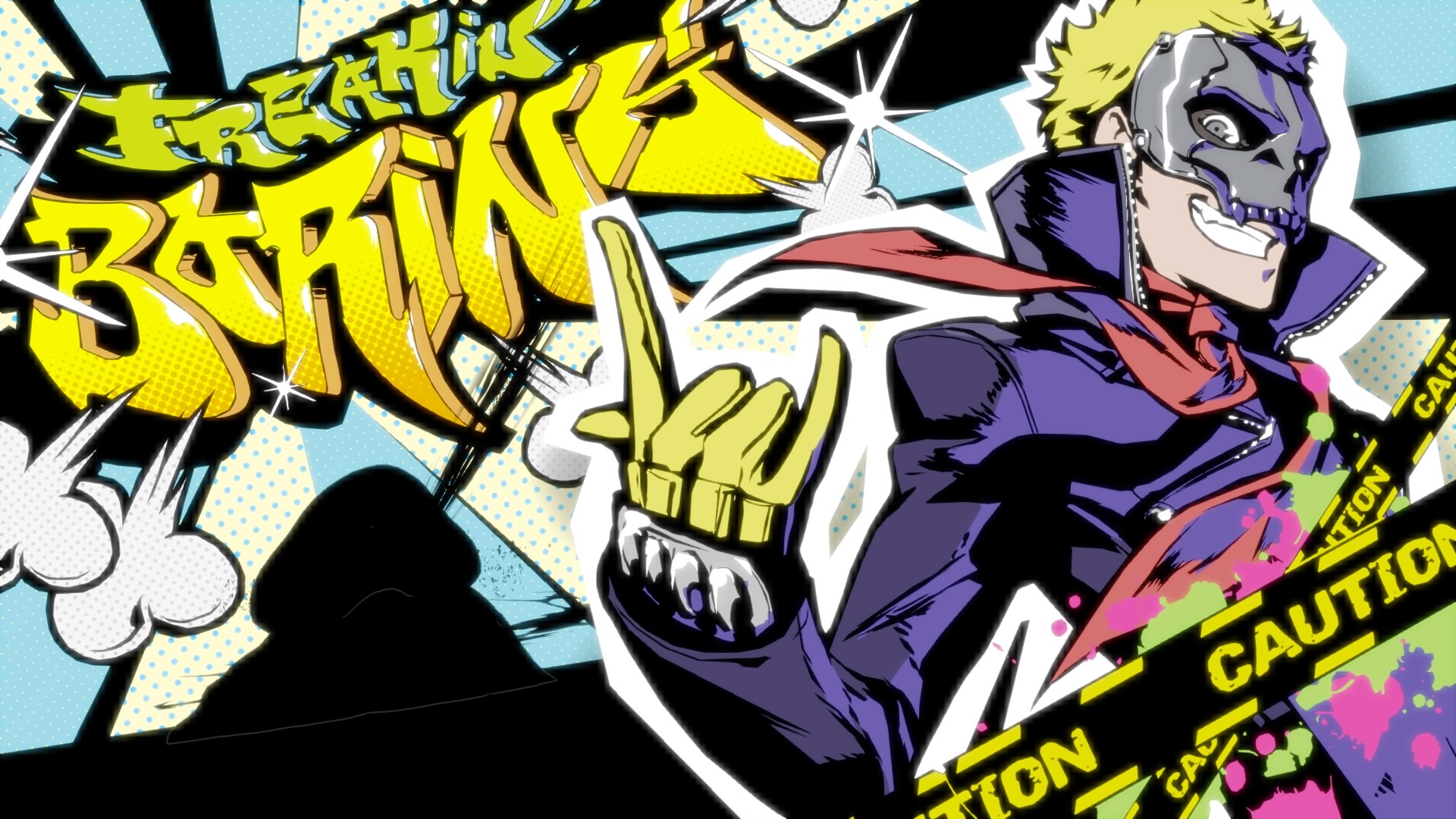 System: PlayStation 4
Publisher: Atlus, Sega
Developer: Atlus, P Studio
Release Date: Mar. 31, 2020
Remember Persona 5? Well, it was a great game, and it spun a lot of spin-offs and derivatives. In 2021 we're getting Persona 5 Strikers, but in 2020, we had one of the best JRPG of the decade: Persona 5 Royal. It was almost as if Atlus knew they should—and could—be working on the next Persona game but were too busy trying to improve what was already a masterpiece. And boy, they improved it!
With revamped battle mechanics, new animations and dialogue, and a more robust story overall that expands what we saw in the original run and brings new characters in, Persona 5 Royal is the ultimate Persona 5 experience—and a rewarding one even for those who have already completed the story in the original version.
---
4. Crash Bandicoot 4: It's About Time

System: PlayStation 4, Xbox One
Publisher: Activision
Developer: Toys for Bob, Beenox
Release Date: Oct. 2, 2020
Speaking of comebacks, our next entry was a result of the hype we saw in the past years with all these remakes. First, it was the N. Sane Trilogy; then, we got CTR Nitro-Fueled... and last year, Activision and Toys for Bob surprised us by finally releasing an all-new adventure! Indeed it was about time for them to stop teasing us and give us the long-awaited fourth game!
Crash Bandicoot 4: It's About Time is everything you would expect in a Crash Bandicoot game, but with cool new gameplay mechanics and several QoL changes. Coco, Tawna, and some rivals are playable now, and there are new masks that will give you new skills, as well as unlockable skins to make Crash and Coco look both badass and laughably absurd. Crash Bandicoot 4 certainly lived up to the expectations, including the difficulty!
---
3. Animal Crossing: New Horizons

System: Switch
Publisher: Nintendo
Developer: Nintendo
Release Date: Mar. 20, 2020
Remember when the pandemic started? We all were in shock, staying at home and fearing the unknown. It was in such a difficult time that Nintendo released Animal Crossing: New Horizons, a relaxing game where we could live a second life in a paradisiac island, spend our days decorating our big house, visiting our neighbors, and amassing huge sums of money to pay Tom Nook for his hospitality.
As the days passed and new updates arrived, the game got even better. Now you can partake in seasonal events, go for a swim, sit down on the ground to enjoy a lovely evening out, do your morning yoga at the beach, and more. There's a black market of rare villagers and furniture, so that should give you an idea of how popular and successful this game is!
---
2. Wasteland 3

System: PC, Xbox One, PlayStation 4
Publisher: Deep Silver
Developer: inXile Entertainment
Release Date: Aug. 28, 2020
If Animal Crossing is too sweet for you, then how about a violently raw narrative-driven adventure set in a post-apocalyptic Colorado? Wasteland 3 is an unforgiving story of despair, redemption, moral questioning and unexpected plot-twists, but it's also a phenomenal continuation to the already good Wasteland 2.
The best part of it is that it offers you dozens of hours of play, but since your decisions can change literally everything, once you get to the end of it you'll be tempted to start over again, maybe with a different set of characters, maybe with a diametrically opposite approach to role-playing, or a new build. If you feel like playing an RPG where all choices could be right and wrong at the same time, and with fantastic use of turn-based strategy combat mechanics à la XCOM, then look no further. Wasteland 3 was one of the biggest surprises of 2020!
---
1. Hades

System: PC, Switch
Publisher: Supergiant Games
Developer: Supergiant Games
Release Date: Sep. 17, 2020
In games like Wasteland 3, dying a lot could be very frustrating. Well, in most games, actually... but in Hades, at least you can learn a thing or two from death, and it could also lead to new weapons and power-ups. This is one of those games where you are expected to die... a lot, but every time you die, Zagreus gets a little stronger, so hopefully, you will beat the game at some point.
Hades is all about the gameplay and how you overcome the obstacles in your path out of the Underworld, but it also features excellent storytelling and a superb OST. You know, indie titles are always a hit or miss, but this one took the world by storm. Maybe it's because of how addictive it is or because you can always try new builds and weapons, but unless you are a person who doesn't take frustration too well, it's hard to put down a game that threatens your honor as a gamer and obliterates your self-esteem.
---
Final Thoughts
And there you have it, a list with the games that we will always remember from 2020. There's no point in saying one is better than the other as they all are quite different from each other, but all of them were extremely fun to play, and we sure dedicate them way too many hours.
What are the games that you enjoyed the most last year? Let us know in the comments!
---