También puedes leer este artículo en:Español
Josei manga also has its vault of Christmas scenes! Yes, we know this is not all hearts and stars and cute things like in shoujo manga, however, for the fans of more grown up stories, nothing is better than a good intimate scene. And what is better than to remember good Christmas scenes in Josei just in time to feel all warm and fuzzy on Christmas? Without further ado, let's go!
10. Perfect World

Volumes: 6
Released: Mar 24, 2014 to present
Kawana Tsugumi is a dynamic worker in an interior design company. One night, she meets the handsomest guy, named Ayukawa. Except he has one peculiarity; he is in a wheelchair! How will Tsugumi handle his boyfriend? You will have to read this manga to find it out!
O.K., we will give you just a taste of how cute this manga is. Just in the first few chapters, when it is obvious that Tsugumi and Ayukawa are perfect for each other, the snow falls throughout their first kiss. There is also a kitten thrown in the mix. And… did we already mention the kitten? Honestly, if you like sweet josei manga, you have to read this one in Christmas!
---
9. Usemono Yado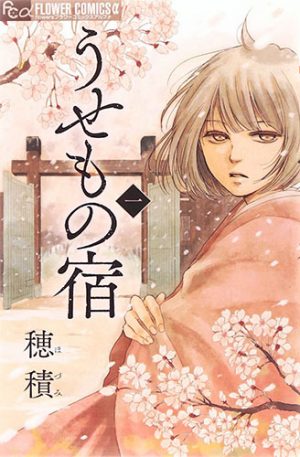 Volumes: 3
Released: Mar 27, 2014 to Oct 28, 2015
Usemono Yado is a manga about memories. Okami-san is the owner of a curious inn where the visitors can find a valuable memento of their past. They can either leave it there or keep it… for a price. With beautiful visuals and philosophical moments, Usemono Yado is the manga for those who like psychological phenomena in a Japanese environment.
In Usemono Yado, the seasons are well marked. We do not get a Christmas scene per se but an interesting story about a son and his mother in the middle of the winter. We are talking about a very strained relationship that is pretty common nowadays. The way these two scream at each other and finally talk things out in the middle of the snow brings an epic climax of humanly drama proportions.
---
8. Seinaru Yoru ni Furu Yuki wa... (The Christmas Night Miracle)

Ok, ok, so you want a more conventional josei manga about Christmas… how about The Christmas Night Miracle? Meg is a woman who does not have very fond memories about the winter. When she and her son crash into Jed's place, they are set up for a memorable Christmas. This might include a love miracle, of course!
We know that single mothers are not generally well accepted in society, much less in Japan. This is why this josei manga stands out from the others. With the interventions of her sweet son, the adult duo of loners prepare an improvised party that has all the Christmas spirit. Don't miss these scenes if the family style season is what you love 🙂
---
7. Kimi wa Pet

Volumes: 14
Released: May 8, 2000 to Oct 25, 2005
Sumire Iwaya has had enough of life. Disrespected and looked down, she decides to bring home a homeless boy with her. Although they have different characters, they somehow settle down together. Although they have their own problems, they finally find what they always wanted all along: companionship.
If you did not like our extreme scenes of former recommendations, maybe you will like something for a laugh. The Christmas for these two was simply hilarious, with Takeshi wearing the Santa costume he wanted Sumire to wear, a half melted Christmas cake and Sumire getting drunk. All in all, the caring between this two is palpable throughout the scene. We deserve a funnier Christmas like this one, don't you think the same?
---
6. Zankoku na Kami ga Shihai Suru

Volumes: 2
Released: Nov 28, 2015 to Nov 28, 2016
Warning: This story contains rape, sexual harassment and violence. Proceed with caution.
Jeremy was relieved when his frail mother, Sandra, found a second opportunity to love. She marries Greg, a widower who already has two children, and they move in together to his big mansion in London. Unfortunately for Jeremy, this is the beginning of a nightmare of an existence. It doesn't matter how normal he tries to behave and how far he travels for school, Jeremy simply cannot escape Greg's sick control.
If you are into psychological and dark manga, this might be your cup of strong tea. The scene of the first Christmas that Sandra and Jeremy pass with Greg's family is a combination of the most picturesque holiday with Greg being a total creep over Jeremy. However, the last scenes set in Christmas some years later with Ian (the eldest brother) and Jeremy bonding put things in better perspective. Christmas isn't always the season of peace and love, otakus, and this manga proves it. No wonder there are a few Grinches among us.
---
5. Kakukaku Shikajika

Volumes: 5
Released: Nov 28, 2011 to Jan 28, 2015
If you have mangaka craves (that is, if you wish to become a mangaka), this is the manga for you! Akiko Hayashi is a girl with lots of dreams and among them, she dreams of becoming a mangaka. However, she lacks the discipline to do any progress. When Akiko enrolls in the class of the eccentric Kenzou Hidaka, she discovers what truly hard work is… and how adulthood works.
Akiko is so busy almost all the time in this manga, that we do not get much of a conventional Christmas here. Instead, we have Akiko's first winter in Kanazawa. There is so much snow that, for a change, she decides to rest a bit from her art practice. And so, Akiko has snow battles, makes a snowman and igloo, and has a great time with her friends. That's a wonderfully fun spirit for Christmas 🙂
---
4. Kuragehime (Princess Jellyfish)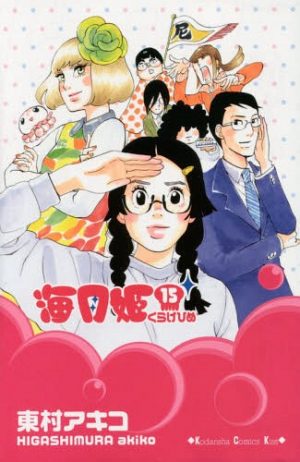 Volumes: 17
Released: Oct 25, 2008 to Aug 25, 2017
We know mangakas-to-be are quirky. So, which adventures might await in the big city for an aspirant to mangaka? Well, we can follow Kurashita Tsukimi to find out! This extravagant girl has her romantic love stories while she tries to swim throughout the great city!
Kuragehime does not specify it is Christmas, but gives us a few clues. For example, there is a chapter when Tsukimi is dreaming that she is the little match girl from the Christmas tale of the same name. She screams while waking up because she is too anxious about her dresses not being able to sell. Later, we see her and her friends dressed up in jellyfish dresses… including Kuranosuke in what looks like a Christmas colored jellyfish outfit! Far all its quirks and laughs, this scene had to be included here!
---
3. Sakamichi no Apollon (Kids on the Slope)

Volumes: 9
Released: Sep 28, 2007 to Jan 28, 2012
This is a story for otakus who do not feel like they belong to a specific place. Kaoru Nishimi moves to Kyushu for his last year in high school without knowing that he will meet some people who will change his life forever. Yes, along with his new friends Sentarou Kawabuchi and Ritsuko Mukae, Kaoru will discover the delights of music! We are sure you have enjoyed the anime of this master piece that was literally screaming to be adapted!
The atmosphere in Sakamichi no Apollon is veeeery relaxed, so don't expect something too cozy or tender in a Christmas scene. Actually, the gang plays in a bar in Christmas night. The catch is that Ritsuko gives Sentarou a new set of drum sticks, while Kaoru feels like he is the third wheel in all the matter. However, the friends quickly clear things out and perform a great rendition of "But Not for me" before all going home together.
---
2. NaNa

Volumes: 21
Released: May 26, 2000 - in hiatus
More musical manga? Yes, please! NaNa is a classic that actually begins in the winter season! Nana Komatsu is a dreamy girl who saves her last penny in order to leave her small town and join her boyfriend in Tokyo. When the day arrives, she gets up in a train which suffers a delay… but in this case, it is lucky because that is how she meets Nana Oosaki, an independent woman of her same age. Together, they will suffer and enjoy the many layers of the city life.
So yes, Nana and her boyfriend Ren come from the northern part of Japan. When they were playing together with their band The Blackstones, a fan gave Nana a cake because it was her birthday. It was a cute Christmas cake! Not being rich, Nana and Ren appreciated a lot the presents from their fans and shared a tender scene together in that snowy day with the cake.
---
1. Nodame Cantabile

Volumes: 25
Released: Jul 10, 2001 to Aug 25, 2010
Shinichi Chiaki is a music virtuoso with the dream of becoming an orchestra director who only has one problem: he is afraid of airplanes. Thus, he cannot go to Europe and is stocked in the best classical music University in Japan, studying piano. During his last year, he crashed into Megumi Noda "Nodame". This quirky and extravagant but talented pianist will make his world turn 180 degrees around!
We know that music school takes a lot of dedication and hard work. However, for those of you who haven't meet Chiaki, we have to warn you that he is a perfectionist, a maniac of work! Although Nodame tried to be with him and bake a cake for Christmas, what happened was that they ended rehearsing all night long for a jazz trio together with Mine and Masumi. So yes, this is the perfect Christmas scene for workaholics :p
---
Final Thoughts
And there you have them! 10 unforgettable josei manga with the perfect scenes for this Christmas. Which was your favorite? Don't forget to leave us a comment. Merry josei Christmas!
---