What You Need to Know:
A new week and a new ranking from the Light novel charts from the oricon charts in Japan!
This week we are seeing some new newcomers round out the bottom, but what about Re:Zero? Has it climbed back up or is it on the way out?
A movie turned into a novel is rising. Let's see that and more and let's see what happens!
---
Re: Zero Kara Hajimeru Isekai Seikatsu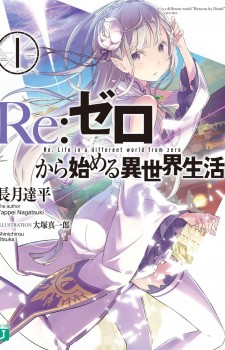 Konosubarashii Sekai ni Shukufuku wo!
Nejimaki Seirei Senki: Tenkyou no Alderamin
Death March kara Hajimaru Isekai Kyousoukyoku
Source: Oricon
Huh.... is Re:Zero losing out? Are people hitting a saturation point with the series?
Kimi no Na wa is such a touching novel. I am really glad that I read it.
[ad_dfp position="bottom1" unit_pc1="true" unit_pc2="true" unit_sp1="true" class="mt40"]