What You Need to Know:
Welcome to the light novel charts this week straight from Japan! That's right, every week we bring this chart to you to show you the most popular light novels currently in Japan.
Much like this week's Anime Streaming Chart, we have to ask, Has Re:Zero peaked in popularity? Normally it stays in the top 4-5 but this week... well see for yourself!
Other than that, there are a lot of newcomers. Was SAO able to hold on to first place for another week? Check it out below and let us know what you are reading.
---
Lord Marksman and Vanadis 15
Hai to Gensou no Grimgar level.9
Hachinan tte Sore wa Nai Deshou! 9
Re: Zero Kara Hajimeru Isekai Seikatsu 1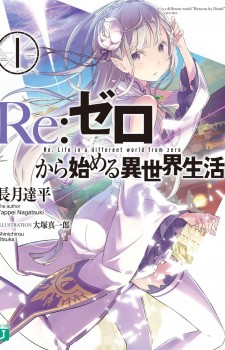 Gakusen Toshi Asterisk 11
Source: Oricon
The new No Game No Life novel is here! Give me more Shiro!
Oh nice. The new Hidan no Aria and Hai to Gensou no Grimgar novels are out. I cannot wait to dive headfirst into these gems!
[ad_dfp position="bottom1" unit_pc1="true" unit_pc2="true" unit_sp1="true" class="mt40"]