It's impossible to deny how many manga set in Japan exceed those that are set elsewhere. It's no wonder, considering how manga is a part of Japan's culture. Some manga artists, though, gave us the chance to travel around the world through their manga not set in Japan. Many of them are historical ones, revolving around characters who really existed, adding new stories around them to make them look more interesting. Some others are softer, like shoujo revolving around a love story set, for example, in Australia. Then, there are those which wield supernatural elements, turning ancient cities into a ghostly scenario. And so on... In this top 10, we decided to make a mix. We chose shounen, seinen and even shoujo, with all the most interesting subcategories. If you are ready to leave, buckle up!
10. Cesare

Mangaka: Souryou, Fuyumi
Genre: Drama, Historical, Mature, Psychological, Seinen
Volumes: 11
Published Date: 2005 – ongoing
Let's start from Italy, during Renaissance. This is a story revolving around the figure of Cesare Borgia, observed in full details. Our protagonist, though, is the naive Angelo da Canossa, who finds himself at a loss of what to do. He joined university, and he loves studying, but life under pressure, with tension and intrigue, doesn't seem to suit him. The fated meeting with Cesare Borgia will change his life for good. Cesare is charming and will be able to make Angelo get near the dark side of Renaissance...
If you want to see how Italy was during Renaissance, you should read Cesare! It's important to mention how Fuyumi Souryou worked together with a Dante scholar, just to get to know more details and make this story as realistic as possible. The art style is really something else; typically seinen, it is neat, precise and full of the smallest details. You will get the feeling of actually walking Italian streets. Let yourself be captivated by the charismatic figure of Cesare Borgia!
---
9. Ad Astra: Scipio to Hannibal

Mangaka: Kagano, Mihachi
Genre: Action, Historical, Adventure, Seinen, Psychological, Drama, Mature
Volumes: 11
Published Date: April 2011 – ongoing
Let's go on with two arch enemies who made history! First of all, with this manga, we remain in Italy and on the Mediterranean Sea. Ad Astra: Scipio to Hannibal, as the title suggests, revolves around the Roman Publius Cornelius Scipio and the Carthaginian Hannibal. In this manga, we follow their lives from the very beginning. Scipio and Hannibal are on opposite sides: while Scipio screams and shouts, Hannibal is very silent, and when he speaks, he shows how clever he is. We assist their struggles, through battles, victories, and losses!
Mihachi Kagano gave us this masterpiece, and page after page we can see the effort to stick to facts. Scipio and Hannibal's personalities, too, are very near to what history books say. We follow the battles Rome led, and we see the rivalry between the two of them. As a seinen manga, the art style is really wonderful, and if we had to choose a word, we'd call it "mature". If you wish for a Mediterranean trip, you should pick Ad Astra up!
---
8. Vinland Saga

Mangaka: Yukimura, Makoto
Genre: Action, Adventure, Drama, Historical, Seinen
Volumes: 19
Published Date: July 2005 - ongoing
And now, let's head to northern Europe. Thorfinn was a boy full of dreams for the future. A mercenary raid, though, changed his life completely: his father was killed, and he was raised by those same Vikings who murdered him. Growing up, Thorfinn becomes a warrior, seeking revenge for his father, searching for the band's leader Askeladd. His journey will be full of ups and downs, struggles, losses, but Thorfinn will never stop dreaming about that land without war or slavery: a land called Vinland!
Makoto Yukimura grounded Vinland Saga with detailed research, that's why we would define this seinen manga as "brutal". It's not an exaggeration: Vinland Saga's atrocities are based on reality, there's no sugarcoating it. So brace yourself; you'll follow Thorfinn and the Vikings in a cold Europe, full of bloodshed and violence. The art style is so detailed you'll get the feeling that you are there beside our protagonist. We warn you, if you start reading it, you won't be able to stop!
---
7. Georgie

Mangaka: Igarashi, Yumiko (Art) Izawa, Man (Story)
Genre: Drama, Historical, Romance, Shoujo
Volumes: 5
Published Date: 1982 – 1984
After blood and gore, let's soften it up with some romance! Who doesn't remember this sweet story set between Australia and England? Georgie grows up with two brothers: Abel and Arthur. Their mother, though, acts differently toward Georgie, who soon enough starts wondering why. Later on, the truth pops up: they're not her real family as Georgie was adopted. She wants to discover the truth, so a trip will bring her in England, where apparently she came from...
Imagine Australian farms, with cows, pigs, chicken... That's the beginning. Then, imagine the Victorian Era, with its betrayals, love triangles, and hardships. Georgie is a shoujo manga that still maintains its popularity. From Australia to England, we start a journey together with Georgie – a tomboy at first who becomes a strong lady later on – seeking the truth. In the meantime, we'll enjoy a non-conventional romance! As you probably know, being Georgie a manga from 1982, its art style is vintage. Yet, this rare gem is old, but gold! So give it a chance.
---
6. Historie

Mangaka: Iwaaki, Hitoshi
Genre: Action, Adventure, Drama, Historical, Seinen
Volumes: 9
Published Date: January 2003 - ongoing
And now, why don't we take a trip to Greece? Here, we are in front another masterpiece by Hitoshi Iwaki. Historie is a manga revolving around Eumenes. We follow his life from childhood until he will become the secretary of Alexander the Great. The story begins around 343 BC, and we'll meet very important historical figures, such as Aristotle and, of course, Philip II of Macedon, as those were the years of the Macedonian expansion.
Iwaaki starts from Eumenes, who actually existed, but whose life remains shrouded in mystery, and takes artistic liberty with him. This translated in a historical manga appreciated by critics since it's very well-structured and thorough. If you crave for some Ancient Greece intrigue and are a fan of Alexander the Great, this manga is what you're searching for! With Iwaaki Hitoshi's unmistakable art style, you will be sucked in a wonderful story full of adventures!
---
5. The Case Study of Vanitas (Vanitas no Carte)

Mangaka: Mochizuki, Jun
Genre: Fantasy, Historical, Shounen, Vampire, Supernatural
Volumes: 3
Published Date: December 2015 – ongoing
What about France and Paris, with vampires and the supernatural? Jun Mochizuki, after giving us a masterpiece set in England – Pandora Hearts – started a new shounen manga set in France. The story revolves around Noé, who lands in Paris searching for the Book of Vanitas. Vanitas was a vampire hated by other vampires because born under a blue moon. So he created that grimoire in order to get his revenge. Noé needs to find that book, but he meets a doctor called Vanitas instead, who wields the Book of Vanitas and uses it to heal his patients... What's going on?
Jun Mochizuki's beautiful and cute art style gives us yet another amazing story, with an escalation of events leaving us with bated breath. Plot twists, unpredictable enemies, shocking truths: Vanitas no Carte funnels every single thing we appreciate in Mochizuki's works, and more. If you wish for a trip to the beautiful Paris, distorted by the presence of vampires, give it a try! It's worth it.
---
4. Green Blood

Mangaka: Kakizaki, Masafumi
Genre: Action, Thriller, Historical, Seinen, Psychological
Volumes: 5
Published Date: June 2011 – May 2013
Why don't we leave Europe for a bit, and go to the United States? This story is set in Manhattan, New York, during the industrial revolution. The 6th district – Five Points – is flooded with immigrants, and the mobsters became the law. A boy named Luke Burns, though, can see a ray of hope: he wants to fight the mobsters and realize the popular "American dream". But what if his own brother, Brad Burns, is actually a skilled assassin for the biggest mob group?
While reading Green Blood, you get the feeling of watching a good old Western movie. That is possible thanks to a beautiful and detailed art style and a concise story that starts and ends, going directly to the point, without further ado. Green Blood focuses on the hardships faced by the young United States, and it revolves around revenge and brotherhood. If you like a setting in the Old West and a very good story, buckle up and go back with Green Blood! It won't fail you.
---
3. D.Gray-Man

Mangaka: Hoshino, Katsura
Genre: Action, Adventure, Demons, Shounen, Supernatural
Volumes: 25
Published Date: May 2004 – ongoing
Let's return to Europe. D.Gray-man is set at the end of the 19th century, and it starts from England to travel around Europe. Our protagonist is Allen Walker, an exorcist. As apostles of God, the exorcists, wielding anti-Akuma weapons called "Innocence", fight against the Akuma – demons created by the Millennium Earl. Allen needs to stop the Millennium Earl, as his ultimate plot may put an end to the whole world. Will he succeed?
Are gothic atmospheres your piece of cake? If that's the case, you should give D.Gray-man a try. Katsura Hoshino creates an entire universe, spreading all around Europe supernatural elements such as the Akuma, and the exorcists to fight against them. This is a shounen manga revolving around friendship, love and the strength people manage to find to overcome the hardships. Give it a chance, considering how the art style is a feast for the eye and the plot totally captivating!
---
2. Kingdom

Mangaka: Hara, Yasuhisa
Genre: Action, Drama, Mystery, Historical, Seinen
Volumes: 50
Published Date: 2006 – ongoing
Let's go to Asia now, more specifically in China. It's the Warring States period, and in spite his low status, Xin dreams to become a Great General. Some circumstances bring Xin to the fated meeting with Zheng Yin, the future king of Qin. While initially on very bad terms, the two of them join forces to reach their goals and become comrades. Xin wants to climb the army ranks, and Zheng wants to bring the warring states under Qin. But between them and their goals, are trials, hardships, and bloodshed...
Kingdom is a historical manga that we would define as "intense". Yasuhisa Hara is a genius for depicting long battles and still being able to make the reader fully understand them. The art style is detailed and neat, and it helps to amplify the intensity of the story. As this manga covers a lot of years, we can see the characters' growth, their evolution over the time, and there are a lot of historical figures, as well. Kingdom is not a manga for everyone; yet, it is a masterpiece of the genre. If you are brave enough to give it chance, the reward will be great.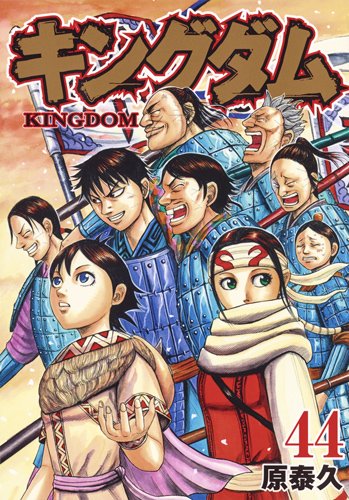 ---
1. Innocent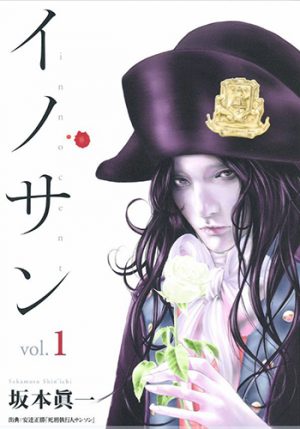 Mangaka: Sakamoto, Shinichi
Genre: Drama, Historical, Seinen, Tragedy, Psychological
Volumes: 9
Published Date: January 2013 – April 2015
Let's end this ranking traveling to France once again! This time, though, with a darker story. It's the 18th century and the ideals of freedom and equality, which will lead to the French Revolution, begin to spread. Living in the darkness, there's one family, who lives almost on the margins of society because of what it represents: they are the executioners of Paris, the Sanson Family. Within the family, the next generation executioner is Charles-Henri, who happens to be innocent, shy, and unable to face being treated like scum. But there's no stopping the harsh fate. Charles-Henri will have to run toward it head on, and grow up...
With Innocent, Shinichi Sakamoto gave us a little masterpiece which is deep and catchy. Starting from the art style, which is simply perfect, so much so that you feel like you're looking at pictures, ending with the plot and the characters. Sakamoto takes the liberty to embellish some events, or some historical figures, in order to make them more appealing. The result is simply magnificent! Brace yourself because Sakamoto's version of those years in France is very bloody and psychological, but it's a trip with no turning back: once you start reading, you'll crave for more even after the ending!
---
Final Thoughts
With Innocent, our trip among manga not set in Japan comes to an end. Well, how did you like it? We enjoyed traveling with you from Ancient Greece to the Roman Empire, and far away to the Old West. We hope this list will come in handy for you all, as we actually thought about each of our readers: there are shounen manga, shoujo, and seinen ones. And, for those who are into yaoi and boys love, some of these stories wield gay pairings, or BL subplots, or characters who can be shipped by all the multishippers out there, as well. So, let us know what you think in the comments below, and tell us if you know other manga that belong on this list!
---