With literally thousands of manga titles available in the market today, there's definitely material for every kind of occasion. From autobiographies to educational materials, manga got you covered. As much as we rejoice from the wide variety of options, it can be time consuming just picking the right one for the occasion. Fret not, we're here to help you. Well, at least try to help you pick out a title to read before you hit the sack. After all, reading stories is a time-proven method to have a good night's sleep.
Here are ten manga, in no particular order, that's perfect to read before sleeping.
10. Yotsuba to! (Yotsuba&!)

Authors: Kiyohiko Azuma
Publisher: Yen Press
Genres: Comedy, Slice of Life
Published: Sept 2009 to Ongoing
Following the quirky Yotsuba who just doesn't understand how the world works just yet, mundane daily activities turn catastrophic. Yotsuba can turn a simple task like moving houses to a total mayhem. As long as she is present, there won't be a single dull moment.
Yotsuba&! is an obvious light read. It doesn't have a complicated plot or characters, and the conflicts are nothing stressful. After a long day, it's definitely fitting to read something light and funny. Yotsuba&! can perfectly fit that role. With its innate comedy, you will definitely catch yourself smiling from time to time. Better yet, the series rarely has story arcs, which means you can easily stop reading after a chapter or two.
---
9. Bartender

Authors: Kenji Nagatomo, Araki Joh
Publisher: Super Jump
Genres: Drama, Slice of Life, Seinen
Published: Dec 2004 to Nov 2009
A good percentage of the population likes to end the day with a shot or two. Some even spend a good sum to enjoy a drink crafted by a professional. The thing about drinking is that it's not all about the bitter-sweet taste of alcohol or the feeling of lethargy, it also comes with the stories and feelings. That's where Bartender excels.
Following the story of Ryuu Sasakura, an esteemed bartender, each chapter tells a story of a customer. The drama is nice and sweet, and the overall mood is perfect to lull you to sleep. Plus, the series includes multiple cocktail recipes for you to try should the story alone doesn't make you sleepy enough.
---
8. Bambino/Bambino Secondo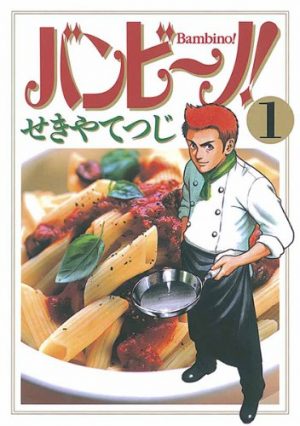 Authors: Tetsuji Sekiya
Publisher: Big Comic Spirits
Genres: Drama, Slice of Life, Seinen
Published: Apr 2009 to Dec 2012
Similar to Bartender in the sense that it involves consumables and tackles the food industry, Bambino and Bambino Secondo offers a dramatic experience as we witness young Shogo Ban as he pursues his dream of becoming a professional chef. Unlike Bartender wherein most of the focus is on the customers, Shogo is the highlight of Bambino. Nonetheless, his struggles are far close to home, which makes it rather easy to empathize with.
Perhaps what you must take note as you read this series in the middle of the night is that there's a huge chance your stomach may rumble, especially since the restaurant Shogo is working at takes pride in offering authentic Italian cuisine.
---
7. Kimi to Boku

Authors: Kiichi Hotta
Publisher: GFantasy
Genres: Comedy, Drama, Romance, School, Shounen, Slice of Life
Published: Feb 2003 to Ongoing
You can never go wrong with a school life slice of life series. Kimi to Boku is exactly that. The main characters are a group of high school boys who have been friends since they were young. The group is very diverse in terms of personality and interest, yet they get along really nicely. From stupid stunts to funny coincidences, Kimi to Boku makes a good refresher at the end of a long day.
The series also has cute love lines, but it isn't heavily focused on that. It's probably more appropriate to call them side stories, which makes it more interesting. There's rarely any romantic drama, and we dig that. It's really refreshing to just see them act a little coy.
---
6. Torikagosou no Kyou mo Nemutai Juunin-tachi (The Sleepy Residents of Birdcage Manor)

Authors: Yukako Kabei, Rihito Takarai
Publisher: Sylph
Genres: Romance, Shoujo, Slice of Life
Published: 2007 to 2011
For those into romance, let's dive into The Sleepy Residents of Birdcage manor. However, don't think that this is your typical shoujo manga. It doesn't have those cliche plot lines and scenes other shoujo titles have. For one, the female protagonist immediately gets herself into some problems as she belongs to a group swindling money from old coots. Interesting, right? That's not all, she also quits said group in the very first chapter of the series. Then, our male protagonist is an artist who can easily immerse himself in his work. Their wacky combination only results in an interesting affair. The only downside is that the entire series is rather short.
---
5. Barakamon

Authors: Satsuki Yoshino
Publisher: Gangan Online
Genres: Comedy, Shounen, Slice of Life
Published: Feb 2008 to Jan 2019
Following a guy who's quite skilled in calligraphy but still seeks to perfect his art, you'd expect the series to be quite heavy. The thing is, it's not. Paired with a school girl who's very into BL or Boy's Love and interprets the world as such, ordinary mundane situations become a ton of fun. They just live their everyday life in the most fun way possible. Oh, and this has already been adapted into anime. If you're more of a watcher than a reader, then you can enjoy it animated, too!
---
4. Blue Period

Authors: Tsubasa Yamaguchi
Publisher: Kodansha
Genres: Drama, School Life
Published: Oct 2020 to Ongoing
Following the life of high school student Yatora, Blue Period tells an interesting coming of age story. It all starts with Yatora's high school life, which is when he first encounters art. It isn't love at first sight or anything like that, but it did have a good effect on him. Since then, he started to pursue art through painting and even got himself accepted in the most prestigious art university in the country.
As smooth sailing his journey is, that can't be further than the truth. That's exactly what makes this series mesmerizing. Yatora struggles to find his own art as he waddles through a sea of prodigies. Despite being talented, Yatora literally has to work his ass off to improve himself. Otherwise, he'll lag behind. That is something most, if not all, of us can definitely relate to.
---
3. Flat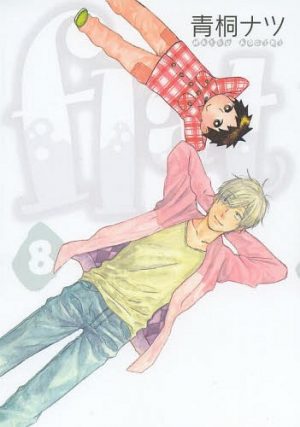 Authors: Natsu Aogiri
Publisher: Comic Avarus
Genres: Comedy, School, Shoujo, Slice of life
Published: Nov 2007 to Dec 2013
The series is about a typical high school boy who is tasked to take care of his little cousin for a day. The thing is Aki, the child, is quite shy and reserved since he's an only child. He's basically the type of kid you can leave in a corner and he won't do anything to trouble you. That may sound like the best kid to babysit, but that also makes it hard to communicate and connect with him. As Heisuke spends more time with Aki, he finds himself getting attached to him. That's when things become bubbly.
This series is perfect for those who are fond of kids or have kids of their own. It may be tackling parenting and interaction with children lightly, but it offers a lesson or two on how to communicate with kids. Of course, it's also just a very nice series to read.
---
2. Isekai Nonbiri Nouka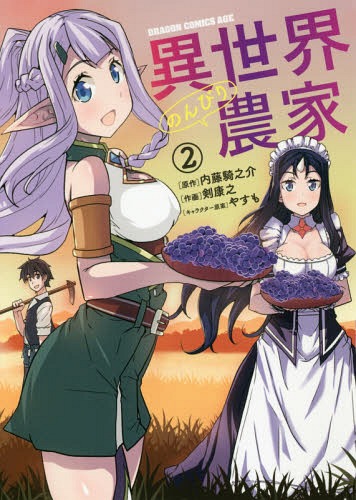 Authors: Yasuyuki Tsurugi, Kinosuke Naitou
Publishers: ComicWalker
Genres: Fantasy, Slice of Life, Isekai
Published: Oct 2017 to Ongoing
First and foremost, this is an isekai manga. We bet that you didn't expect an isekai title to be included in this series, but here we are. This isn't your average isekai. It doesn't tackle demonslaying and whatnot. It's all about farming in a fantasy world. From digging a canal to properly irrigating land, this series can be a substitute to a farming manual. Nah, don't quote on that. Nonetheless, it's quite relaxing to see him embark on his next project.
---
1. Shinya Shokudou

Authors: Yarou Abe
Publisher: Big Comic Original
Genres: Slice of Life, Seinen
Published: Oct 2016 to Ongoing
Shinya Shokudou doesn't really boast of its artwork, but it offers an interesting set of short stories. With a varied array of characters that have their own unique stories to tell, this old-fashioned food stall is filled with memories and emotions. Interestingly, the stories aren't just shallow connections. Shinya Shokudou often tackles themes that shounen series hardly tackles, and it does so in a light, casual manner. Similar to Bartender, it hardly focuses on the service provider and gives the spotlight to the customers.
---
Final Thoughts
There is definitely a good manga for every occasion. Of course, there are also a good amount of titles that's perfect for a good night read. After all, nothing beats a good read after a long tiring day. Hopefully, though, this short list of ours manages to help you pick out a series of your liking. If we did miss any other titles or you have some series on your mind, do let us know in the comment section below.
---