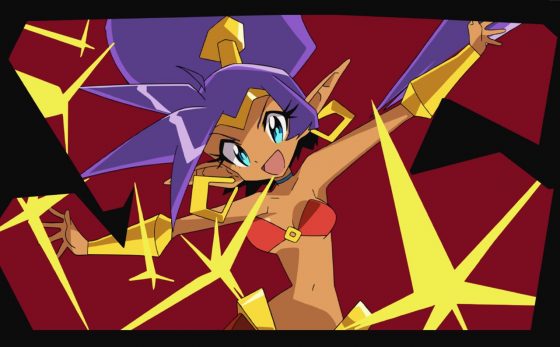 Another month, another set of recommendations! May is here, and so is COVID-19, so a lot of games are being delayed or canceled every other day. But fear not fellow gamers! We have a list with 10 games you need to try as soon as possible, all of them coming soon and looking very promising. Are you ready for more games? Several of these are a must in your bucket list!
10. Shantae and the Seven Sirens

System: PC, PlayStation 4, Switch, Xbox One
Publisher: WayForward
Developer: WayForward
Release Dates: May 28, 2020
Another platforming classic, Shantae finally brings its newest iteration to consoles, also giving mobile players the second part of this new adventure. Shantae and the Seven Sirens, the fifth game in the series, is a classic platformer starring our favorite half-genie, who needs to save other half-genies who mysteriously disappeared.
It's a simple game about dancing, transforming into monsters, and avoiding all kinds of foes while exploring a tropical island. It's a colorful adventure, but a dangerous one too!
---
9. Void Bastards

System: PC, Switch, PlayStation 4
Publisher: Humble Bundle
Developer: Blue Manchu
Release Dates: May 7, 2020
If you like indie strategy games with unique mechanics and wacky graphics, then Void Bastards won't disappoint you. Your objective will be to gather enough resources to survive while traveling across the universe, jumping from spaceship to spaceship to steal food, guns, and fuel. What makes this game extremely fun and challenging is that every time you die, you get a new, random character with random skills… and all spaceships are procedurally generated too.
For us, Void Bastards was one of the best games releasing last year, so it's nice to see it being released for the PS4 and Switch. Give it a try if you haven't!
---
8. Population Zero

System: PC
Publisher: Enplex Games
Developer: Enplex Games
Release Dates: May 5, 2020
Trapped in a planet that's not yours, you only have two options: surviving and exploring. The thing is, time is running out and 168 may not be enough to repair your ship and travel back to Earth. In fact, you're not alone on this planet called Kepler, and your new neighbors may not be as friendly as you would like them to be…
Population Zero is all about exploration, with beautiful landscapes for you to discover while running away from potential enemies. At the same time, this is a survival game with crafting elements, so you'll need to go out there and face deadly foes in order to repair your ship or craft useful tools. Whether you make alliances or kill everything on sight is up to you, but we know how people tend to be in survival MMO games, right?
---
7. The Wonderful 101: Remastered

System: PC, Switch, PlayStation 4
Publisher: PlatinumGames
Developer: PlatinumGames, Nighthawk Interactive
Release Dates: May 19, 2020
After a successful Kickstarter campaign, The Wonderful 101 are back in action! And yes, that means 100 + you!! Originally released in 2013 for the Wii U, this super fun game is now being remade, and so it will be available for Nintendo's new console but also for PS4 and PC.
The whole adventures revolve around a huge number of superheroes who join forces to help each other while also saving the day, so teamwork is the keyword. Although the story is pretty much the same, this new version comes with technical improvements like updated visuals and loading times, so it's a great opportunity for both newcomers and experienced heroes.
---
6. John Wick Hex

System: PlayStation 4, PC
Publisher: Good Shepherd Entertainment
Developer: Bithell Games
Release Dates: May 5, 2020
The PS4 version of John Wick Hex is here, so we can't but recommend this game to any John Wick lover… or Keanu Reeves lover, for what it's worth. This is game is not only based on the popular franchise but it's a prequel to the movies, so that's reason enough to play it if you want to learn a thing or two about John Wick's lore.
In terms of gameplay, this is a strategy game that relies on commands you can give to John, from moving to a specific point, to kicking thugs or shooting them in the head. Sure, the gameplay is unique and it may look nice for an indie game, although that's not enough for it to be a breathtaking game… but remember, you are.
---
5. Utawarerumono: Prelude to the Fallen

System: PlayStation 4, PS Vita
Publisher: NIS America
Developer: Aquaplus
Release Dates: May 29, 2020
The story of Hakuoro, the amnesiac masked hero, may not be the most popular one, but the Utawarerumono saga is one of those Japanese gems that definitely deserve more recognition from us in the west.
This is your typical Japanese tale, including a lot of folklore elements, a love story, and a nice debate between good and evil. Also, this is your typical Japanese video game, with tactical complexity, RPG elements, and a lot of room for grinding.
---
4. Embr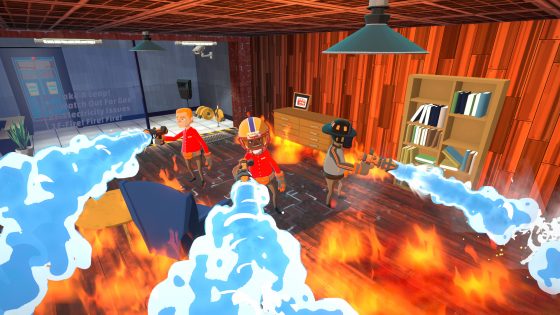 System: PC
Publisher: Curve Digital
Developer: Muse Games
Release Dates: May 21, 2020
Sorry, but there's no other way to describe this game than quoting the official description: "Embr is a frantic fire-fighting (un)simulator set in a hyper-capitalist, deregulated alt-present where public firefighting funding has run dry, where venture capitalism and e-hailing rule the roost." Look, we don't know about you, but just by reading this, we're so hyped about everything happening here.
It's one of the most chaotic experiences, and we rather be in a chaotic virtual fire than a chaotic real-life fire. The graphics are colorful and cute, but the gameplay shows this cartoony world has the heroes it deserves, and we're here to prove it. Putting out a fire in style, making decisions without even thinking about the consequences? Count us in!
---
3. Hatsune Miku: Project DIVA Mega Mix

System: Nintendo Switch
Publisher: Sega
Developer: Sega
Release Dates: May 15, 2020
Another Switch remake with extra content! Let's talk about Hatsune Miku: Project DIVA, a PSP release from 2009 that helped give Miku Hatsune the status of world-renowned music star. Now, with several improvements and a huge library of songs, Project DIVA Mega MIx is destined to be even better than its original counterpart!
This rhythm game has 101 tracks for you to play, so it's a nice way of diving into Miku's world if you're new to the franchise, and a nostalgia trip for those who know and love all these songs. With improved graphics and a lot of customization options, it's time to give Miku your own style!
---
2. Ninjala

System: Nintendo Switch
Publisher: GungHo Online Entertainment
Developer: GungHo Online Entertainment
Release Dates: May 28, 2020
By far, this is one of the best looking games coming out this month, and it looks really fun to play too! A modern take on ninjas, Ninjala is a fast-paced, kawaii-looking online fighter where all players use ninja-gum to enhance their skills. And the best part of it? It's free to play!
Remember Splatoon? Well, Ninjala already looks like a younger brother to one of Nintendo's most popular games of the last decade, so we really have high hopes. You can play solo and show the world you're better than the other 7 ninjas, or you could also join a team and try your best in a 4v4 match. Oh, and apparently, there will be a lot of customization options!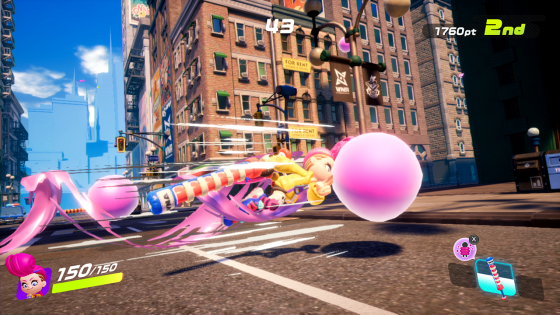 ---
1. Maneater

System: PC, Switch, PlayStation 4, Xbox One
Publisher: Tripwire Interactive, Deep Silver
Developer: Tripwire Interactive, Blindside Interactive
Release Dates: May 22, 2020
There's no doubt. If there's a game we want to try this month then that has to be Maneater! After all, who doesn't want to be a mischievous shark, craving for human blood and flesh and wreaking havoc everywhere it goes? Well, there's a reason for that: we don't want to be on the other end of its jaws when such shark attacks!
This looks like a horror version of Echo the Dolphin—yeah, we're old—but way more fun to play. Eat smaller fishes, follow blood trails, and avenge your death mother! Does Maneater have what it takes to be better than Jaws Unleashed? Let's find out later this month!
---
A few good games like Sword Art Online: Alicization Lycoris or Those Who Remain have been delayed, so we're left with some remakes and other indies. That being said, some of these titles seem good enough to keep us entertained the whole month! Do you have any favorites? Let us know if we're missing something!
---