2018 continues to be a strong year for great games, and October is promising to be no different. It has a wide variety of new games releasing, with a few very anticipated sequels especially along with some creative new ideas and exciting risks. Single player and multiplayer (local and online) are nearly equally featured in October's releases too, and there's a nice balance between shooting, fighting, and adventure games. October looks like it's going to be a balanced month for the gaming world stuffed full of new titles to make all gamers excited.
So what are our top picks for the Top 10 Anticipated Games for October? We picked games with the most hype and promise, in our eyes, to showcase for you which involve many genres - to hopefully help you in regards to budget and to decide what games you absolutely must have when October rolls around. Conveniently, for a lot of the Northern Hemisphere at least, October means the start of colder weather and also an excuse to stay inside and play new games!
10. Call of Duty: Black Ops 4

System: PlayStation 4, Xbox One, Microsoft Windows
Publisher: Activision
Developer: Treyarch
Release Dates: Oct. 12th, 2018
Call of Duty: Black Ops 4 is the fifteenth major Call of Duty game, and as the name suggests, the fourth instalment of the Black Ops series. While all previous Call of Duty games featured both single and multiplayer gameplay, Black Ops 4 only has a multiplayer mode (and of course, zombies!). What it does feature instead is a new "battle royale" mode called Blackout. In this new mode, players will face off on the largest map in Call of Duty history, playing through areas from previous games and using popular characters from older titles. Blackout will also have land, sea, and air vehicles to use. Along with the usual multiplayer and zombie maps, Blackout adds something new and special to a long-running series.
Of course, not everyone is happy that Black Ops 4 does not have a single-player campaign, which is why it's number 10 on our list. But multiplayer fans can rejoice that this game has been tailored specifically for them! Black Ops 4 offers a lot of different options for enjoying multiplayer shooting action, with huge maps, lots of weapons and vehicles, and favourite characters to play as. And in addition to the return of some favourite specialist character, there are four new ones, too! The game encourages more tactical and teamwork gameplay as well for a more realistic experience, including multiplayer mode having manual healing instead of an automatic health bar. For Call of Duty and shooter game fans, Black Ops 4 is a risk they're willing to take.
---
9. The Occupation

System: PlayStation 4, Microsoft Windows
Publisher: Humble Bundle
Developer: White Paper Games
Release Dates: Oct. 9th, 2018
The Occupation is a unique single-player game coming out in October that definitely has people intrigued. The game is set in 1987 and begins on October 24th at 3:27 PM. And from there, every second counts. Following a terrorist attack in the U.K., the government created something called the Union Act. While the Act promises to protect its citizens, it also threatens their civil liberties. This is where you step in as a journalist researching the Union Act. You can decide whether to expose it for what it is or to just sit back and let the game play itself as you watch events unfold.
The Occupation is not your typical first-person shooter, role-playing, or puzzle game. It's something quite different. The entire story takes place over four hours that go by in real time. It's all set inside the same government building for the duration of the game. And the game will advance whether the player does anything or not. The Occupation's gameplay features no health or energy bar, but doing something worthy of "punishment" sees the player losing critical time to being locked in a security office or something similar. And with only four hours to decide what to do, that time is critical. All of these unique elements bring something new and refreshing to the gaming world and leave curious players in anticipation for the game to release so everyone can finally experience it firsthand.
---
8. Mega Man 11

System: PlayStation 4, Xbox One, Nintendo Switch, Microsoft Windows
Publisher: Capcom
Developer: Capcom
Release Dates: Oct. 2nd, 2018
Mega Man 11 is the eleventh game in the Mega Man series and, staying true to the classic style of the games, an action platform game. Of course, you take the role of Mega Man as he tries to stop the evil Dr. Wily from using a dangerous double gear system that will make him incredibly powerful. But you have to first defeat his eight robot masters before you can reach the doctor himself! On top of the main campaign which will be played on traditional linear stages, Mega Man 11 will also feature time trials, online leaderboards, and additional missions. And it will all be delivered in the classic 2.5D graphics that fans love so much!
Of course, Mega Man 11 is most anticipated by fans of the Mega Man franchise, but it has potential to catch new fans, too. It had a classic look that isn't clunky, which is very nostalgic for long-term gamers and intriguing for younger ones because it's different from other new games. It also is one of the few linear platform games still produced for the major consoles and made by a big company. It adds the new double gear system into gameplay as well which allows Mega Man to manipulate time and become even stronger when he uses it, giving something new to a classic game series while keeping the tradition alive and well.
---
7. Soulcalibur VI

System: PlayStation 4, Xbox One, Microsoft Windows
Publisher: Bandai Namco Entertainment
Developer: Project Soul
Release Dates: Oct. 19th, 2018
Soulcalibur VI is a fighting game from the popular Soulcalibur series. It takes fans back to the start of the series by revisiting the events of Soulcalibur I. That means it's back to the 16th century for the latest game in the series as it explores new outcomes and hidden truths that were not touched upon in the original game. The fighting roster is large and consists of both old and new characters alike for gamers to pit against one another, fighting either the computer or another gamer. Soulcalibur VI features both local and online play with the traditional Soulcalibur gameplay of two characters against one another on a 3D stage.
Soulcalibur VI feels a bit nostalgic as it's going back to the original game in the series for story and setting, but it also has new and updated features. Soulcalibur VI brings back online multiplayer, versus mode, and ring outs, all of which were absent in the previous game in the series. It also has a brand new gameplay mechanic called "reversal edge," which allows a counterattack if an incoming attack is blocked at the right time, and it's done in a cool slow motion style! Soulcalibur VI has everyone's favourite characters returning from previous games, and also had Geralt of Rivia from the Witcher and an all-new character called Grøh!
---
6. My Hero One's Justice

System: PlayStation, Xbox One, Microsoft Windows, Nintendo Switch
Publisher: Bandai Namco Entertainment
Developer: Byking
Release Dates: Oct. 26th, 2018
My Hero One's Justice is an all-new 3D fighting game based on the extremely popular anime Boku no Hero Academia, which has garnered a huge fan base worldwide. Releasing in October in the West, it's just two months behind the game's release in Japan to keep foreign fans as much in the current loop as possible. You fight in a 3D stage where buildings and the environment are realistically damaged and can be used to your advantage (or your demise if you aren't careful!) as you use special "Quirks" to fight your opponent. With lots of different characters to pick from both the hero and villains side, there's plenty to do and experience in My Hero One's Justice.
Of course, My Hero One's Justice appeals mostly to fans of Boku no Hero Academia. And those fans will be happy to know that all of their favourite characters from the anime will be making their appearances in the game. In fact, there are over twenty playable characters! My Hero One's Justice is interesting as a fighting game even for gamers not familiar with the anime because it features so much freedom with using the stage. You can run up and alongside buildings and destroy your surroundings as much as you want! And that just adds to the fun of using supernatural powers to defeat your foes in this colourful and stimulating fighting game.
---
5. Battlefield V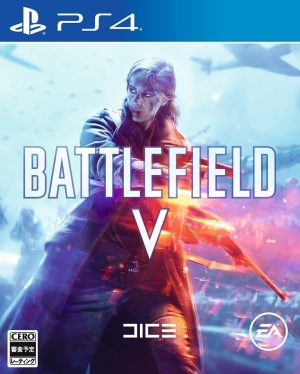 System: Microsoft Windows, PlayStation 4, Xbox One
Publisher: Electronic Arts
Developer: EA Dice
Release Dates: Nov. 20th, 2018
Battlefield V is an upcoming first-person shooter game, but don't let the name fool you - it's actually the sixteenth game released in the series. Like Battlefield I, Battlefield V will focus on World War II. It will be another series of war stories that follow various characters and let gamers experience a lot of different elements of World War II. Gameplay involves traditional shooting, teamwork, and vehicle combat. In addition to the story campaign, Battlefield V will have a lot of multiplayer modes as well. This includes games that end in a "Final Stand," which has the player character fighting with limited ammo, one weapon, and no respawns.
Battlefield is a beloved first-person shooter series, and even after sixteen games it continues to bring new elements with Battlefield V. It features the opportunity for players to customise several of their own characters by earning and unlocking many cosmetic upgrades, letting gamers choose the characters' appearance and weapons. The game itself is meant to be more realistic than other war games, trying to remove "abstractions" from gameplay. This includes an emphasis on the scarcity of resources and a heavy reliance on teamwork rather than solo heroics. Modes and features from Battlefield I that long-term fans loved have just been improved upon in Battlefield V as well, such as Operations mode in gameplay. Battlefield V fixed what was broken, left what wasn't, and is offering a few things that are brand new, too.
---
4. Call of Cthulhu

System: PlayStation 4, Xbox One, Microsoft Windows
Publisher: Focus Home Interactive
Developer: Cyanide
Release Dates: Oct. 30th, 2018
Call of Cthulhu is a new survival horror game based on both H.P. Lovecraft's famous short story and the 1981 tabletop role-playing game, both of the same name. It uses stealth and investigative gameplay to guide the player through a mystery ripe with psychological terror and other Lovecraftian elements. You play as Edward Pierce, a private investigator on the case of the murder of a whole family outside of Boston, Massachusetts. Along the way, Pierce slowly learns the dark truth behind this murder - and the secrets regarding the revival of the Great Old One Cthulhu.
Call of Cthulhu is an original game but based on a story and tabletop game that are both famous and successful. It's an all-new horror survival game that brings something special to the table by offering the re-telling of a story that we already know but in a new and terrifying way. Call of Cthulhu has fans of horror games excited for something fresh to play, especially with the promise of Lovecraftian terror as the premise. And it also is exciting for gamers that have enjoyed the tabletop game Call of Cthulhu as well, even if they don't usually play horror survival video games. Everyone is waiting to see if Call of Cthulhu can deliver what it is promising!
---
3. Super Mario Party

System: Nintendo Switch
Publisher: Nintendo
Developer: Nd Cube
Release Dates: Oct. 5th, 2018
Super Mario Party is the eleventh main game in the Mario Party series and is another party game to enjoy especially with friends. It offers a few different forms of multiplayer action, including gameplay similar to the older Mario Party games. This includes taking turns to cross a game board in search of stars while competing against your friends in mini-games. It also features a gameplay mode where two teams of two players each can freely move around the game board in search of stars. Super Mario Party will bring 20 playable characters to the table, including all the originals along with some new ones like Pom Pom and Monty Mole.
Super Mario Party has a lot of anticipation purely because it's a Mario title, and one from a consistently fun and entertaining series in the past. But this new title for the Switch also has some cool new features that have Mario fans even more excited than ever! Super Mario Party only requires one of the Switch's two Joy-Con controllers to play, leaving the other one available for multiplayer using only one console. Super Mario Party also uses a new programme called Tod's Rec Room which allows gamers to line up multiple Switches and create one big screen using all of them at the same time. Plus Super Mario Party will allow for online play for gamers that always want a new opponent. With so many features in an already loved series, of course, fans are excited for this one.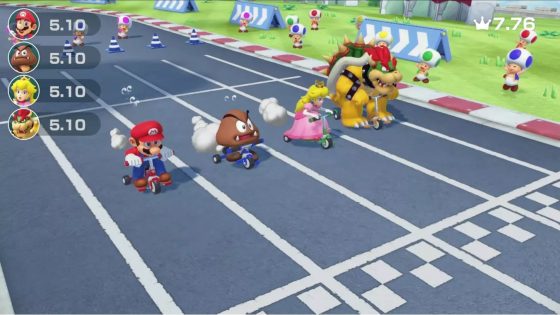 ---
2. Assassin's Creed Odyssey

System: PlayStation 4, Xbox One, Microsoft Windows
Publisher: Ubisoft
Developer: Ubisoft Quebec
Release Dates: Oct. 5th, 2018
Assassin's Creed Odyssey will be the twentieth game and eleventh major instalment in the Assassin's Creed series. It takes players to a new time and place with the Peloponnesian War in Ancient Greece. You will have the choice of which side of the war you want to take, playing as either an Athenian or a Spartan as you step into the shoes of a mercenary. The game is set about 400 years earlier than the last Assassin's Creed title, Origins, and tells a whole new fictional history of a real-time and war. Odyssey also continues to follow the modern day counterpart story of Layla, who was also first introduced in Origins.
As with other titles in the series, Assassin's Creed Odyssey comes with a lot of hype and anticipation. Despite releasing a new title in the series every year, Ubisoft always manages to make fans excited with epic cinematic trailers and promises of new time periods and countries to explore along with consistently decent stealth gameplay. Odyssey brings something new to the table by allowing players to choose which side of the war they will fight for, adding more control over the story then previous titles have ever given players. It also will allow players to chose to play as either Alexios or Kassandra, giving a choice of gender, and for the first time will let players romance non-player characters of their choice (both men and women, regardless of what gender you are playing). These new elements and the ever-intriguing setting of Ancient Greece have loyal Assassin's Creed fans excited and ready for this new chapter.
---
1. Red Dead Redemption II

System: PlayStation 4, Xbox One
Publisher: Rockstar Games
Developer: Rockstar Studios
Release Dates: Oct. 26th, 2018
Red Dead Redemption II is the third instalment in the Red Dead Redemption series and is also a Western-themed open-world role-playing game. Players step into the shoes (or should we say boots) of a new outlaw named Arthur Morgan. The story is set in 1899 at the end of the golden age of gunslingers and outlaws and the American Old West. Morgan himself is a member of the Van der Linde gang, run by Dutch Van der Linde who served as the antagonist in the previous games. Like the rest of the Red Dead series, Red Dead Redemption II will let players choices affect the story and gameplay, with a heavy emphasis on the "honour system" that will determine how NPCs react to and treat Morgan.
It has been almost ten years since the release of Red Dead Redemption, which took the gaming world by storm. No one had expected Rockstar to make such an incredible role-playing game and capture the American Old West in such a way, but it did. And it left fans asking for more. That's why so many gamers are really excited to finally get Red Dead Redemption II! It's been a long time coming but no one had forgotten John Marston and the original game, so fans everywhere are ready for the next adventure. And with how far open world games and RPGs have come in the last decade, everyone is waiting to see what Red Dead Redemption II is going to bring to the table.
---
Final Thoughts
From sequels to originals, revamped classics to completely new ideas, October promises to be another exciting month in video gaming for 2018. It has games coming out for everyone across all the major platforms across all the genres. Whether you want some multiplayer action with your friends, competitive online gameplay, or the chance to lose yourself for hours in an immersive story, there's a game coming out for you. The real question that remains is, how are we going to get the money to afford so many great titles all releasing in the same month?
Which of these games is your top choice for October? Do you have any pre-ordered already? What will you buy immediately, and what are you going to wait a bit for? Are there any you're particularly excited or nervous about? Let us know your thoughts about October games in the space below!
---