También puedes leer este artículo en: Español
The trope of one sided love is universal in bitter-sweet romance novels, to the point of being totally bitter the whole time. Perhaps it's the realisation that not everything is destined or fated, perhaps it's the character development that makes us appreciate the character more and rooting for them as they find their eventual true love.
Ironically for a dismal situation that we would rather shun away, this trope is very popular in anime with many eager fans yearning for more. There's actually much to appreciate in unrequited love. If everything were to go perfectly as planned, there wouldn't be a feels evoking story in the first place.
Therefore, join us as we count the 10 instances of one sided love in anime!
10. Tsubaki Sawabe from Shigatsu wa Kimi no Uso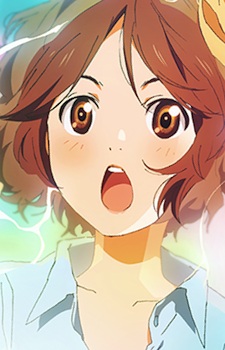 Episodes: 22
Aired: Oct 2014 - Mar 2015
It is clearly obvious that Tsubaki does have affection for Arima but the latter has too many problems of his own to notice. Tsubaki follows the childhood friend trope, but it breaks down somewhere where love is nowhere to be found.
Tsubaki had to endure the pain of seeing the love of her life chase after another person and being helpless in his recovery from music. Taking the spotlight away from the obvious couple, we can all feel Tsubaki's pain as she tries continuously to maintain the relationship that she has with Arima who only treated her as a friend the whole time.
---
9. Haru Yoshida from Tonari no Kaibutsu-kun

Episodes: 13
Aired: Oct 2012 - Dec 2012
Shizuku was never a popular girl in class. Dedicated to studying and being the best in academics, she pays no heed to romance or any other interests for that matter. That will soon change with the appearance of Haru, a happy go lucky guy with a history of violence who somehow became interested in Shizuku. These two misfits will learn from each other on the importance of companionship and love.
While it is implicit that Shizuku does indeed harbour feelings for Haru, it is often off and on with no definite answer. We will see Shizuku cramming herself in books while Haru trying his best to get the attention of Shizuku. While they do have arguments to confirm the feelings of each other, Shizuku remains dismissive on her part thus restarting the cycle of confirmation.
---
8. Kenji Harima from School Rumble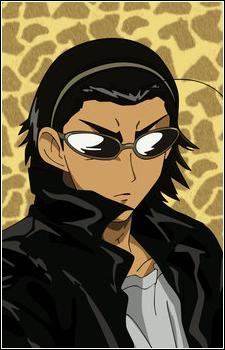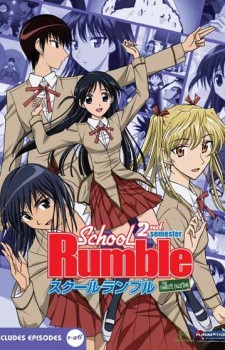 Episodes: 26
Aired: Oct 2004 - Mar 2005
First we have Kenji Harima, the school delinquent who is secretly in love with Tenma but is too shy to admit it. Then we have Tenma, the typical airhead and clumsy girl who is fawning over her crush. And then there's.... Karasuma who's simply indifferent all the time.
This anime portrays one sided love in lighter mood as we see the comical frustrations of Kenji very often.
We see Kenji attempting many different methods in order to make Tenma notice him. Usually though, Tenma is too much of an airhead to notice his moves and is more interested in chasing Karasuma. But then both usually end in failure, with Tenma complaining to Kenji on how dense Karasuma is to not notice her feelings, which sums up to the annoyance and frustration of Kenji.
---
7. Both, Akari and Takaki from 5 Centimeters Per Second

Episodes: 1 Movie
Aired: Feb 2007 - Mar 2007
5 centimetres per second is a movie split into 3 chronologies. The first reflecting on their lives as children, the second, the parting and their subsequent lives as teenagers and lastly, their lives as young adults. Immediately when the anime starts, it gives off an odd vibe as the both of them were separated due to their parent's work.
As the anime is purely focused on depicting the fragility of romance, the anime develops the characters in perfect detail. It starts off at the pair lives as children and slowly builds up towards the future. Originally maintaining their relationship through letters and post, but this eventually is forgotten and the two strayed further apart.
As the anime portray the thoughts of both characters, we'd come to realised that the both of them truly loved each other and neither was ever truly forgotten. Even when Akari was shown to be married somewhere in the middle, she still remembers Takaki.
The tragic part at the end of the movie when they walked past each other barely recognising each other, reminds us that absence doesn't make the heart grow fonder. Sometime, love ceases to exist at that point in time.
---
6. Chisaki from Nagi no Asukara

Episodes: 26
Aired: Oct 2013 - Apr 2014
In a world where land people and sea people are segregated, we see a group of 7 friends of mixed races. With the sea people forced to attend school on the surface, they will have to adapt to the new situation and come to terms with the ongoing rivalry between land and sea.
The true story however, is the relationships that form between the group. Nagi no Asukara is highly controversial in the sense that there are so many complicated relationships and love triangles that fans took to the forum boards and started drawing graphs to depict the relationships of the group.
Even the characters themselves are unsure of who likes the other, which often led to conflict. It must be frustrating to see the person you like, approaching another person in the group only to realise that the reason for doing so is because he/she thought you were in love with another person...
All ends well as everyone eventually found a partner thus ending the long chain of unrequited love. Is it? Wrong! Remember, this is a group of SEVEN friends.
---
5. Linda from Golden Time

Episodes: 12
Aired: Oct 2013 - Mar 2014
In the distant past, Tada Banri decided to confess to his best friend in High school on the night of graduation. He would wait at the usual spot while Linda considers her answer. As the appointed time of meeting approaches, Linda did not show up...
But wait! It says in the title "Linda". What happened???
Fast forward into the future, Banri has a chance encounter with Linda in college. Due to amnesia, however, it was as they were meeting for the first time. After intense plot development, we found out that Banri's amnesia had caused him to forget everything in high school, but the spirit and his memories lives on somewhere inside him.
To make matters worse, Linda was late on that fateful day but she had a definite answer. Regrettably, that answer came a few years too late as Banri now has a new romantic interest in college.
The emotional scene of the ghost of the distant past and the present Linda was heartbreaking. The love at that time was mutual which ought to be the fitting conclusion to the both of them, but as it traverses through the passage of time, it was soon forgotten.
---
4. Hinata Hyuga from Naruto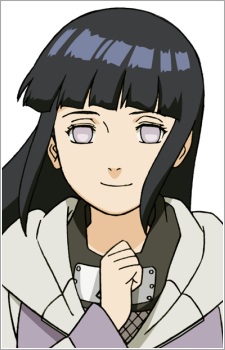 Episodes: 220
Aired: Oct 2002 - Feb 2007
Hinata is a very shy and soft spoken character to the point that she rarely stands out in the anime. One thing that can be said though, she really has a big crush on Naruto. Every so often, she will make a cameo appearance when he's in town, presumably stalking him.
For fans that have been chasing this series since the beginning right till the end, you will know the fate of these 2.
However, for almost the longest time, we have seen the numerous attempts by Hinata to confess her feelings to Naruto, all of them ending in failure. It's a nice segment, especially after an intense plotline. Sadly though, for most of the series, Naruto was more interested in Sakura.
You can't help but cheer for her the whole time. Unfortunately though, due to her almost non-existent nature and Naruto's oblivious nature, it's actually kind of painful to watch sometimes...
---
3. Misa Amane from Death Note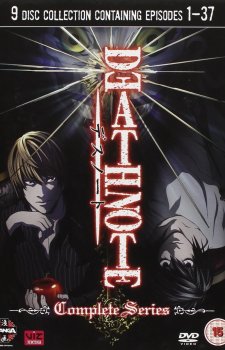 Episodes: 37
Aired: Oct 2006 - Jun 2007
Misa is a strong supporter of the urban phenomenon known as Kira. After the murderer of her family was terminated, Misa chose to dedicate her life to her saviour that she only knew at that time as Kira. Putting most of her effort to finding Kira, she even posed as the second Kira in order to lure him out despite being placed in a very dangerous position. It was then, she finally got a chance to see her idol in person and what she hopes is the man of her dreams.
Sadly, it can be implied throughout the whole anime, Misa was more of a convenient asset at Light's disposal rather than a love interest. Misa was never the focus of Light. It is highly likely that she is fully aware of the circumstances as well, since she was smart enough to lure out the true Kira.
Light's interest in her is sadly inversely proportional to her love and dedication.
---
2. Nanami Aoyama from Sakurasou no Pet na Kanojo

Episodes: 24
Aired: Oct 2012 - Mar 2013
Aoyama is a close friend of Sorata. Harsh and highly critical over the latter, she only does so because she genuinely cares for him. Her genuine concern for him is only reciprocated by his obliviousness over her feelings. Struggling with school life and her passion to become a voice actress one day, Aoyama has a hard life but chose to face it head on with a positive attitude.
Aoyama can be said to be the best female friend to a guy if there ever was one. Criticising him is one thing, but the fact that she supports him in his decisions really says a lot about the kind of feelings she has for Sorata. Even when she failed as a voice actress in the same day, she still managed to muster her courage to encourage Sorata when he failed in his video game competition.
While eventually saving the dormitory and retaining the precious memories of the friendship they all had together, you can't help but notice that Aoyama is for some reason left alone yet again, the bitterness of one sided love.
---
1. Marika Tachibana from Nisekoi

Episodes: 20
Aired: Jan 2014 - May 2014
Marika is one of the girls chasing after Raku Ichijou along with the other Nisekoi girls. She's usually the most flamboyant in her attempts and claims to love him without the slightest bit of embarrassment unlike the rest. Acting feminine purely for the sake of Raku, she breaks through the facade at times where she is then revealed to be very aggressive.
What is there not to like about this girl??? While the ongoing war between Onodera and Chitoge goes on, Marika is left behind, yet again...
Marika had maintained her love over the years when she first met Raku. Not only that, she claims to have been through proper mannerism class and rid herself of her accent because it sounded too harsh. Yet these efforts can only be said to be in vain as she's nowhere near Raku's eyes.
And yet, despite knowing all this, Marika still loves him unconditionally. If you think about it, that's actually a very sad development even for one sided love.
---
One sided love is always depressing to watch, but yet it has this compelling trait that is alluring to us. It reminds us that not every love is perfect. It is this empathy that allows us to truly enjoy a tragic show because it really hits us hard.
With that being said, do you share the pain of these characters or do you feel that there should be someone that should've been mentioned?
Share with us in the comments and we hope that the feels trip was not that bad for you!
---