También puedes leer este artículo en:Español
We've all experienced a crush in our time and for some of us those small pangs do not pass but continue to grow into love. A full-fledged unrequited love can be a beautiful thing. The stories of this pure love can inspire us as we witness the protagonists' acts selflessness who, in the words Don Quixote from the Man of La Mancha, prove "love pure and chaste from afar." We also find, often in anime, that the protagonist is not the one who has struggled to win the love of their life. It is often "Friend A" as Kaori describes Kousei in Your Lie in April. The moniker may not actually apply to Kousei in this instance but it does apply to a lot of other characters who are deeply in love with someone yet will never be seen as more than a friend. We now look take a good look at the Top 10 one-sided loves in anime.
Spoilers Ahead!
10.Kenji Harima from School Rumble

Episodes: 26
Aired: October 2004 - March 2005
Kenji Harima is a badass school delinquent. Kenji is also in love with Tenma. Kenji, for all his bravado, is also too shy to admit it or confess to the pretty little airhead. The problem is also compounded by her crush on Karasuma who has no clue (and may not even be human). He has a lot of talents like talking to animals, drawing manga, and martial arts, making him attractive to a lot of girls. But his reputation as a ruffian is a big turn off to many. He is fortunate that Tenma is too kind-hearted to see that as a problem and so she supports him, if only as a friend. The main plot of school rumble is watching Kenji try to get Tenma to notice his feelings and reciprocate. We often find Tenma doing the exact same things to garner the attention of her crush, Karasuma.
Kenji even acknowledges her ditziness stating, "DAMMIT! How can one girl be so cute, yet so stupid?!" The two are actually perfect for each other considering everything they do to woo the object of their affection seems to fail. Yet no matter what craziness happens, no matter what the pain, no matter how many remedial classes he has to take, his love for Tenma he cannot shake.
Why it won't work: Tenma is an airhead. She may be kind, she may be cute, but she's also an idiot. He needs to date someone more like her sister.
---
9.Albedo from Overlord

Episodes: 12
Aired: July 2015- September 2015
The world of Yggdrasil is a virtual reality game that was about to shut down when Momonga, a powerful wizard in the game and the head of a dark guild, decides to spend his last few moments in the game. The strange thing is for him the game didn't shut down and the characters in the game seemed to evolve. Mononga then commands the guild to figure out what caused the world to take on a life of its own. Albedo is extremely loyal to Mononga and infatuated with Mononga, she is also one of the newly enlightened NPC. She is very powerful among the NPC. She works as his enforcer and challenges anyone that challenges him. Albedo is always looking for Mononga's affection and is afflicted with bouts of jealousy whenever anyone else catches his eye. She is also a realist and understands that he because he is the ruler of Yaggdrasil that he deserves a harem as long as she is his number one.
Why it won't work: Momonga cannot let his guard down even for a second. He knows that Albedo and his other servants might not take the news well that he is a human when he is supposed to be the most supreme evil being in their world.
---
8.Ena Komiya from Just Because!

Episodes: 12
Aired: October 2017- December 2017
Just Because! focuses on Eita Izumi, who moved away from his friends and school four years earlier, and the changes he causes in their lives when he returns as they all prepare to graduate. He is able to rekindle his relationship with his best male friend quickly, yet the girl he liked, Mio, is a bit more hostile toward his return. The relationship is further complicated by the arrival of a second-year named Ena into their circle. She is a member of the photography club, which may be disbanded at year's end. She believes that if she can win a photography contest that she can save the club. She takes a great photo of Eita and doggedly pursues him to get his permission to use it in the competition. It is over that time she develops a big crush on her senpai. The unfortunate part for his is that Eita is still hung up on Mio. Ena and Eita have great chemistry together and some of the best scenes in the anime. Ena doesn't even have the curse of the childhood friend. She is a young, new girl in his life that seems to genuinely be interested in him and he fails to notice because he is still re-hashing his old relationship.
Why it won't work: Eita is simply still hung up on his old crush. He is hung up on the girl he has a history with and a sense he and Mio need the chance to figure out where their relationship will go after graduation. She deserves better than to have her heart broken; we know that she will have her own great love story one day.
---
7.Nanami Aoyama from Sakurasou no Pet na Kanojo (The Pet Girl of Sakurasou)

Episodes: 24
Aired: October 2012 - March 2013
Namami is one of the students who live in Sakurasou Hall, a dormitory. She is also one of the two normal, average students who live there. The small dormitory's other residents are all geniuses in one way or another. Namami feels an affinity for the other average student, Sorata. She often shows him signs of affection, signs that go right over his head. Namani may have had a chance before Mashiro, a brilliantly talented artist, moved in. Despite being as bright as a shining star, Mashiro needs help with everything that isn't art and that role of helper fell to Sorata. He gradually develops feelings for Mashiro, burying any feelings that he may have had for the average girl standing next to him. In many ways she is the best match for Sorata. Namami is the only one in the whole dorm that can understand his struggles to become better, struggles she faces herself. She failed an audition on the same day that he got a rejection from a game company for his design yet, instead of wallowing, she steps up to tend his disappointment.
Why it won't work: Sorata is a natural caregiver. He needs to be needed. Mashiro needs him and loves him for that. Namani doesn't need him. She is a capable girl who despite their close friendship can't stand out and can't compare to the talented genius he is trying to catch up to.
---
6.Linda from Golden Time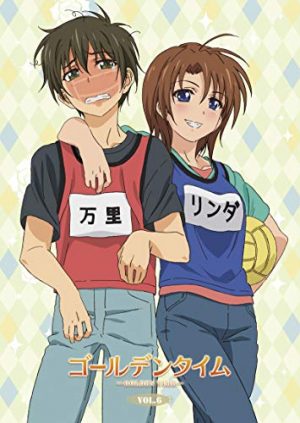 Episodes: 12
Aired: October 2013 - March 2014
Linda bears the curse of being the childhood friend in this story and it's partially her fault, not the fault of her stars. Linda is the childhood friend of Banri, the main protagonist in Golden Time. The two were inseparable up until Banri's accident the night after their graduation from high school. He was knocked off a bridge by a passing vehicle and spent a year in the hospital. The biggest challenge for him was his loss of all the memories he had leading up to the accident. Linda found herself his senpai in college and never let on that they had known each other since the Banir she knew was gone. In a selfless act, she watches over him and his relationship with Koko, the girl he falls in love with. Linda is motivated by a sense of guilt in that she was supposed to meet him the night he fell, she didn't show because she had known he was going to confess to her and she didn't want their relationship to change. The truth eventually comes out and when he confronts her as their current relationship begins to fall apart. She responds by saying, "I'm glad I got to meet you again. I'm really happy. I was willing to give up everything. I prayed to God to let you live. You're alive. You're here. That's all I want. I won't ask for anything else." Linda truly understands that her chance to be with him had passed but that doesn't stop her from caring for him or trying to help his new dreams come true.
Why it won't work: The Banri that Linda knew is gone. The boy she was afraid to hear a confession from died in the accident. It didn't matter if his old personality and memories came back at the end, the new memories were still there. She just made the wrong choice the night after graduation.
---
5.Hesita from Dungeon ni Deai wo Motomeru no wa Machigatteiru Darou ka(Is it wrong to try to pick up girls in a dungeon?)

Episodes: 13
Aired: April 2015 to June 2015
Bell Cranel is a naïve young man who, filled with stories of adventure from his grandfather, hopes to become the greatest adventurer in the land of Oria. The adventures and craftsmen in Oria all belong to houses headed by a god or goddess who have given up the life in heaven for life on earth. Bell meets Hestia, goddess of the hearth, a lonely impoverished goddess and becomes her "child" by receiving her blessing. And so begins an epic adventure that ends with him becoming a legend. The bond Hestia and Bell share is a very strong one as the two struggle to survive in the bustling city. Hestia had never had a familia before and Bell became her first member. The short twin-tail-wearing goddess with the big boobs is also in love with her only follower. Hestia tends to get jealous very easily whenever Bell thinks about or talks with other girls. She is a very clingy goddess and always finds ways to sit, stand, and cuddle up next to him. She is even known sneak into his bed and whenever Bell awakes he panics and apologizes to his goddess for being inappropriate.
Why it won't work: Bell sees Hesita as a goddess, his goddess, someone that is unreachable. He reveres her as most would a deity they've pledged themselves to. He will never see poor Hestia as anything more than a mother figure that should be respected and loved.
---
4.Asagi Aiba from Strike the Blood

Episodes: 24
Aired: October 2013 to March 2014
Asagi Aiba is a high schooler with a part-time job, hers just happens to be as a programmer for the Manmade Island Management Corporation. The organization runs Itogami Island, a refuge for humans, demons, vampires, werewolves, and other mystical creatures. Even though the job is part-time, she seems to be very important to the stability of the island. She is a genius programmer nicknamed the Cyber Empress and could possibly be the Priestess of Cain, a title that isn't explained in the anime. Asagi met Kojou, the reluctant fourth progenitor of the vampires (a very powerful vampire), during middle school before he was transformed and she still has no clue of his supernatural life. Asagi has strong feelings for Koujo dating back to when they first met. She was even referred to has his wife by one of his close friends. She could see the world clearly at that point; she and Koujo would get together eventually. Her plan would have worked if Yukina hadn't come into their lives. Yukina is a middle school girl who is also sort of a supernatural cop, given the job to observe Koujo. The job brings Yukina and Koujo very close together and feelings develop between the two of them. She hasn't given up, though. Asagi frequently flirts and uses her considerable beauty to get his attention. We know Yukina and Kojou get together at the end of the series so we can't help but feel for Asagi. She did everything she could as a friend and a girl to bring Kojou around.
Why it won't work: Asagi isn't interesting enough for Kojou. She's also not supernatural, as far as we currently know, so Kojou keeps his distance in order to protect her. The two will never close the gap if they continue to keep the biggest secrets of their lives from each other.
---
3.Tsubaki Sawabe from Shigatsu wa Kimi no Uso (Your Lie in April)

Episodes: 22
Aired: October 2014 – March 2015
Tsubaki suffers like many childhood friends in anime as being in love and in the friend zone. Kousei is a young piano prodigy who has a mental breakdown after his mother's death. Tsubaki has been his best friend since they were children. She grew up next door to Kousei, giving her a very good insight into his struggle with depression. Tsubaki often explains away the closeness of their relationship, saying she "needs to look out for him," or refers to him as her "kid brother" even though they are the same age. She truly understands him better than he understands himself, once telling him, "You do too have a soul, Kousei. It's just that you're good at hiding it. So good, you can't even find it yourself. So I'm going to find it for you. So you won't lose your way, so you won't have regrets... I'll stay by your side forever. After all, I know everything there is to know about you."
She comes to realize that she has feelings for him when, as often the case, he finds himself in love with someone else. Tsubaki's realization of the change in her attitude is a big part of her arc. "I'm discovering all these different sides of myself that I never knew I had... Facing all these different sides of me. I guess that's also... What you call... being in love?" She, however, stands strong to support him through the ups and downs of his relationship with Kaori. We also have no doubt that she was there to pick up the pieces after the inevitable downward swing in Kosei that is sure to follow Kaori's death.
Why it won't work: They have a close relationship. She knows him best. He just can't see what is right in front of him. We do hope it works out in the end because they are good for each other.
---
2.Mirage Jenius from Macross Delta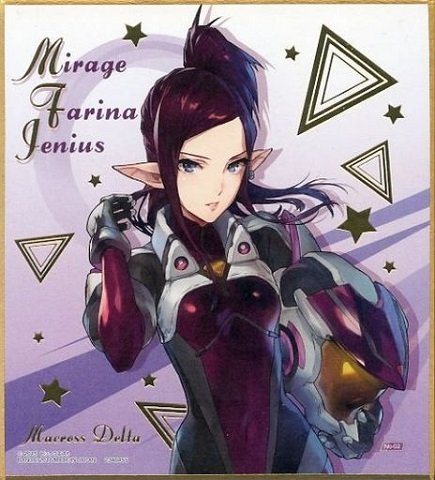 Episodes: 26
Aired: April 2016 to September 2016
Macross Delta is the most recent installment in the storied Macross franchise. The story tells us that in 2067 a disease called "Var Syndrome" is causing the humans and humanoids in the distant colonies to go berserk and go on rampages. The antidote to the Var's is music, specifically music sung by people with "fold receptors," a genetic trait that makes their sound waves resonate on a molecular level. The team that flies into these riots are the idols of Walkure. A squad of elite Valkyrie pilots escort and defend the singers during their performance. As in many Macross stories, we embark on a story filled with dogfights, galactic war, music, and a love triangle. Macross Delta's love triangle is occupied by Freyja, one of the idols, and two of the pilots, Mirage and Hayate. We are introduced to Mirage as a by-the-book pilot who seems to have a temper and get the little things wrong now and then because of her serious nature. She is the pilot given charge of Hayate when he begins flying for Delta. At first he infuriates her because he doesn't take things seriously; she is also somewhat jealous of his natural aptitude for flying because she comes from a long line of legendary pilots. Her feelings slowly evolve as she begins to understand how special Hayate is in the way he loves flying, the way he loves and cares for his friends, the way he won't give up. She dreams of being loved the way he loves Freyja. Freyja and Hayate were drawn towards each other as if it was their destiny to fall in love.
Why it won't work: Freyja is the love of Hayate's life. He has risked more for her than for anyone or anything in his life and the same can be said for Freyja. The story has Freyja at age 15 which is halfway through her lifespan as a Windermerean. Hayate will most likely outlive Freyja. We can only hope that Mirage is there to pick up the pieces when that happens and can find some sort of happiness as Freyja's replacement.
---
1.Hiroto Suwa from Orange

Episodes: 13
Aired: July 2016 to September 2016
The story in Orange revolves around high school friends all of who received letters from themselves, letters detailing future events, pleading with their past selves to prevent their friend Kakeru Naruse from committing suicide. Naho is a quiet and shy girl and you could call her the protagonist in this very balanced ensemble cast. She takes the message from the future to heart and does all she can to make Kakeru feel less alone. In the course of that effort, she falls in love with him. She doesn't realize it but her best friend Suwa, the smart, funny, handsome leader of their group, has a crush on her. He does everything a boy does to show a girl he likes her; he defends her if she is bullied, walks her home, treats her special and always puts her concerns first. He even puts her concern for Kakeru before his own future, a future described in the letter he received where he is married to Naho and they have a child. Suwa is in love with Naho. He cares deeply about her. He understands that Kakeru's death has weighed on her heavily for the last 10 years. Suwa, in order to save his friend and the girl he loves the most from a life with great regret, pushes the two together knowing his dreams and his precious future with Naho will disappear. We think this act makes him the number one on our list of one-sided love.
Why it will work: We see that in the future that Naho and Suwa are very much in love and have a baby. It only won't work because Suwa is selfless enough to give up on his dream in order to save his friend.
---
Final Thoughts
We have all been there. We've all had crushes in our lives and for many of us, that crush has turned into love. We guess that is where the actual "crush" part comes in because when it's unrequited love and you watch the object of your affection drift away into someone else's arms that can be crushing. The chance to identify with the lovelorn in anime is a nice outlet. We can tell you from experience that it is better to have loved and lost than never to have loved at all because one day that crush may be on you; you just have to recognize it.
---
---
The trope of one sided love is universal in bitter-sweet romance novels, to the point of being totally bitter the whole time. Perhaps it's the realisation that not everything is destined or fated, perhaps it's the character development that makes us appreciate the character more and rooting for them as they find their eventual true love.
Ironically for a dismal situation that we would rather shun away, this trope is very popular in anime with many eager fans yearning for more. There's actually much to appreciate in unrequited love. If everything were to go perfectly as planned, there wouldn't be a feels evoking story in the first place.
Therefore, join us as we count the 10 instances of one sided love in anime!
10. Tsubaki Sawabe from Shigatsu wa Kimi no Uso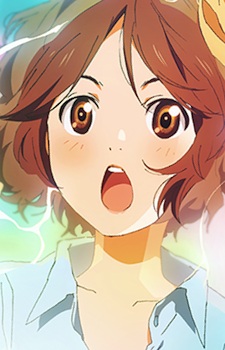 Episodes: 22
Aired: Oct 2014 - Mar 2015
It is clearly obvious that Tsubaki does have affection for Arima but the latter has too many problems of his own to notice. Tsubaki follows the childhood friend trope, but it breaks down somewhere where love is nowhere to be found.
Tsubaki had to endure the pain of seeing the love of her life chase after another person and being helpless in his recovery from music. Taking the spotlight away from the obvious couple, we can all feel Tsubaki's pain as she tries continuously to maintain the relationship that she has with Arima who only treated her as a friend the whole time.
---
9. Haru Yoshida from Tonari no Kaibutsu-kun

Episodes: 13
Aired: Oct 2012 - Dec 2012
Shizuku was never a popular girl in class. Dedicated to studying and being the best in academics, she pays no heed to romance or any other interests for that matter. That will soon change with the appearance of Haru, a happy go lucky guy with a history of violence who somehow became interested in Shizuku. These two misfits will learn from each other on the importance of companionship and love.
While it is implicit that Shizuku does indeed harbour feelings for Haru, it is often off and on with no definite answer. We will see Shizuku cramming herself in books while Haru trying his best to get the attention of Shizuku. While they do have arguments to confirm the feelings of each other, Shizuku remains dismissive on her part thus restarting the cycle of confirmation.
---
8. Kenji Harima from School Rumble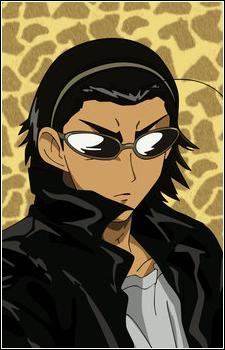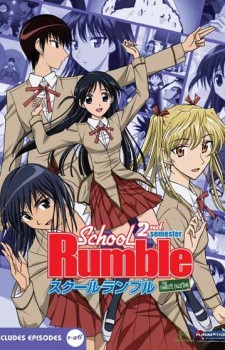 Episodes: 26
Aired: Oct 2004 - Mar 2005
First we have Kenji Harima, the school delinquent who is secretly in love with Tenma but is too shy to admit it. Then we have Tenma, the typical airhead and clumsy girl who is fawning over her crush. And then there's.... Karasuma who's simply indifferent all the time.
This anime portrays one sided love in lighter mood as we see the comical frustrations of Kenji very often.
We see Kenji attempting many different methods in order to make Tenma notice him. Usually though, Tenma is too much of an airhead to notice his moves and is more interested in chasing Karasuma. But then both usually end in failure, with Tenma complaining to Kenji on how dense Karasuma is to not notice her feelings, which sums up to the annoyance and frustration of Kenji.
---
7. Both, Akari and Takaki from 5 Centimeters Per Second

Episodes: 1 Movie
Aired: Feb 2007 - Mar 2007
5 centimetres per second is a movie split into 3 chronologies. The first reflecting on their lives as children, the second, the parting and their subsequent lives as teenagers and lastly, their lives as young adults. Immediately when the anime starts, it gives off an odd vibe as the both of them were separated due to their parent's work.
As the anime is purely focused on depicting the fragility of romance, the anime develops the characters in perfect detail. It starts off at the pair lives as children and slowly builds up towards the future. Originally maintaining their relationship through letters and post, but this eventually is forgotten and the two strayed further apart.
As the anime portray the thoughts of both characters, we'd come to realised that the both of them truly loved each other and neither was ever truly forgotten. Even when Akari was shown to be married somewhere in the middle, she still remembers Takaki.
The tragic part at the end of the movie when they walked past each other barely recognising each other, reminds us that absence doesn't make the heart grow fonder. Sometime, love ceases to exist at that point in time.
---
6. Chisaki from Nagi no Asukara

Episodes: 26
Aired: Oct 2013 - Apr 2014
In a world where land people and sea people are segregated, we see a group of 7 friends of mixed races. With the sea people forced to attend school on the surface, they will have to adapt to the new situation and come to terms with the ongoing rivalry between land and sea.
The true story however, is the relationships that form between the group. Nagi no Asukara is highly controversial in the sense that there are so many complicated relationships and love triangles that fans took to the forum boards and started drawing graphs to depict the relationships of the group.
Even the characters themselves are unsure of who likes the other, which often led to conflict. It must be frustrating to see the person you like, approaching another person in the group only to realise that the reason for doing so is because he/she thought you were in love with another person...
All ends well as everyone eventually found a partner thus ending the long chain of unrequited love. Is it? Wrong! Remember, this is a group of SEVEN friends.
---
5. Linda from Golden Time

Episodes: 12
Aired: Oct 2013 - Mar 2014
In the distant past, Tada Banri decided to confess to his best friend in High school on the night of graduation. He would wait at the usual spot while Linda considers her answer. As the appointed time of meeting approaches, Linda did not show up...
But wait! It says in the title "Linda". What happened???
Fast forward into the future, Banri has a chance encounter with Linda in college. Due to amnesia, however, it was as they were meeting for the first time. After intense plot development, we found out that Banri's amnesia had caused him to forget everything in high school, but the spirit and his memories lives on somewhere inside him.
To make matters worse, Linda was late on that fateful day but she had a definite answer. Regrettably, that answer came a few years too late as Banri now has a new romantic interest in college.
The emotional scene of the ghost of the distant past and the present Linda was heartbreaking. The love at that time was mutual which ought to be the fitting conclusion to the both of them, but as it traverses through the passage of time, it was soon forgotten.
---
4. Hinata Hyuga from Naruto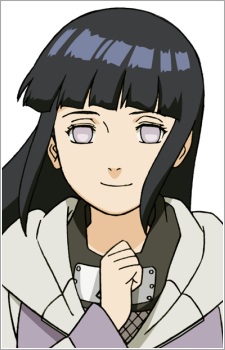 Episodes: 220
Aired: Oct 2002 - Feb 2007
Hinata is a very shy and soft spoken character to the point that she rarely stands out in the anime. One thing that can be said though, she really has a big crush on Naruto. Every so often, she will make a cameo appearance when he's in town, presumably stalking him.
For fans that have been chasing this series since the beginning right till the end, you will know the fate of these 2.
However, for almost the longest time, we have seen the numerous attempts by Hinata to confess her feelings to Naruto, all of them ending in failure. It's a nice segment, especially after an intense plotline. Sadly though, for most of the series, Naruto was more interested in Sakura.
You can't help but cheer for her the whole time. Unfortunately though, due to her almost non-existent nature and Naruto's oblivious nature, it's actually kind of painful to watch sometimes...
---
3. Misa Amane from Death Note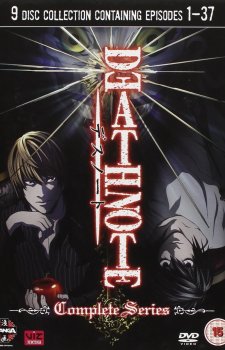 Episodes: 37
Aired: Oct 2006 - Jun 2007
Misa is a strong supporter of the urban phenomenon known as Kira. After the murderer of her family was terminated, Misa chose to dedicate her life to her saviour that she only knew at that time as Kira. Putting most of her effort to finding Kira, she even posed as the second Kira in order to lure him out despite being placed in a very dangerous position. It was then, she finally got a chance to see her idol in person and what she hopes is the man of her dreams.
Sadly, it can be implied throughout the whole anime, Misa was more of a convenient asset at Light's disposal rather than a love interest. Misa was never the focus of Light. It is highly likely that she is fully aware of the circumstances as well, since she was smart enough to lure out the true Kira.
Light's interest in her is sadly inversely proportional to her love and dedication.
---
2. Nanami Aoyama from Sakurasou no Pet na Kanojo

Episodes: 24
Aired: Oct 2012 - Mar 2013
Aoyama is a close friend of Sorata. Harsh and highly critical over the latter, she only does so because she genuinely cares for him. Her genuine concern for him is only reciprocated by his obliviousness over her feelings. Struggling with school life and her passion to become a voice actress one day, Aoyama has a hard life but chose to face it head on with a positive attitude.
Aoyama can be said to be the best female friend to a guy if there ever was one. Criticising him is one thing, but the fact that she supports him in his decisions really says a lot about the kind of feelings she has for Sorata. Even when she failed as a voice actress in the same day, she still managed to muster her courage to encourage Sorata when he failed in his video game competition.
While eventually saving the dormitory and retaining the precious memories of the friendship they all had together, you can't help but notice that Aoyama is for some reason left alone yet again, the bitterness of one sided love.
---
1. Marika Tachibana from Nisekoi

Episodes: 20
Aired: Jan 2014 - May 2014
Marika is one of the girls chasing after Raku Ichijou along with the other Nisekoi girls. She's usually the most flamboyant in her attempts and claims to love him without the slightest bit of embarrassment unlike the rest. Acting feminine purely for the sake of Raku, she breaks through the facade at times where she is then revealed to be very aggressive.
What is there not to like about this girl??? While the ongoing war between Onodera and Chitoge goes on, Marika is left behind, yet again...
Marika had maintained her love over the years when she first met Raku. Not only that, she claims to have been through proper mannerism class and rid herself of her accent because it sounded too harsh. Yet these efforts can only be said to be in vain as she's nowhere near Raku's eyes.
And yet, despite knowing all this, Marika still loves him unconditionally. If you think about it, that's actually a very sad development even for one sided love.
---
One sided love is always depressing to watch, but yet it has this compelling trait that is alluring to us. It reminds us that not every love is perfect. It is this empathy that allows us to truly enjoy a tragic show because it really hits us hard.
With that being said, do you share the pain of these characters or do you feel that there should be someone that should've been mentioned?
Share with us in the comments and we hope that the feels trip was not that bad for you!
---