What You Need to Know:
Yesterday we brought you the top ten male characters according to fans who entered a poll in Animage anime magazine.
Now we're bringing you the second half, and this time it's the ladies' turn!
So which anime girls are the favourites of the month? Will it end up like the male characters' results? Let's find out!
---
Top 10 - Top 6
---
10. Lenalee Lee (D.Gray-man)
9. Tsubasa Hanekawa (Monogatari Series)
8. Rem (Re: Zero hajimeru Isekai Seikatsu)
7. Kaname Buccaneer (Macross Delta)
6. Kyouka Izumi (Bungo Stray Dogs)
---
Top 5 - Top 1
---
5. Asuna (Sword Art Online)
4. Hitagi Senjougahara (Monogatari Series)
3. Freyja Wion (Macross Delta)
2. Saber (Fate/stay night)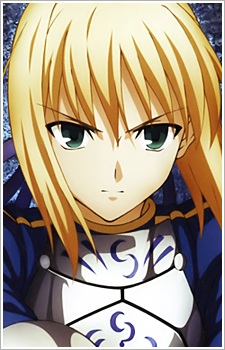 1. Mumei (Koutetsujou no Kabaneri)
Source: Yaraon
---
YESSS Mumei is queen! I have absolutely no complaints about this list!
It's amazing how Hitagi, Asuna, and Tsubasa seem to make it into any and all rankings they qualify for.
---
[ad_dfp position="bottom1" unit_pc1="true" unit_pc2="true" unit_sp1="true" class="mt40"]