También puedes leer este artículo en:Español
"Uneasy lies the head that wears a crown."
The world of a princess usually entails head over heels romance and magical surprises leading to a happy ending, but princess anime proves that this is not always the case. Princess anime presents to viewers the enormous responsibilities of being born royalty, juggling everyday experiences such as romance, friendships, challenges, and success.
While anime containing a strong princess lead can often be intertwined with other elements such as fantasy, drama, history, and the like, many on this list are very simplistic, essentially viewing their ordinary daily lives. With that said, in the following anime, we present ten recommendations for the best princess series. We know there are many more shows that capture the day in the life of royalty, so here's what we've gathered so far! Enjoy!
10. Princess Princess

Episodes: 12
Aired: April 2006 – June 2006
Princess Princess follows Tooru Kouno's trials and tribulations at the start of his time at an elite all-boys school. Transferring to a school without girls is difficult enough, but his stunning image unwillingly draws attention. Things begin to look brighter when he runs into a lovely pink-haired girl on campus. His classmate Yuujirou Shihoudani gives him the tour and shows him to his door. He soon meets Mikoto Yutaka, a student who looks strangely similar to the girl he just saw. Shockingly, Tooru realizes Mikoto is the girl, and Yuujirou reveals that he and Mikoto cross-dress as part of a school tradition in which attractive first years are hand-picked as idols called "Princesses" to boost the morale of the students. Tooru realizes he is a recruit.
Not exactly an image of what we would typically perceive as a princess, but an interesting one! Tooru was shocked by this concept but later grows excited about the opportunity because the Princesses get all the swag. Tragedy and hardship struck Tooru early in his life and uses being a Princess as a distraction as well as having a familial bond with his peers. No one said a princess has to be a girl and we see that here in this anime.
---
9. Dog Days

Episodes: 13
Aired: April 2011 – June 2011
Dog Days follows Cinque Izumi, a typical middle school student from Earth who gets sucked into a magical portal, taking him into a parallel universe. In the world of Flonyard, an alternate Earth, its inhabitants are beings that resemble humans possessing specific characteristics of animals, e.g., ears and tails. In this world, war is treated as a sporting event where no one is harmed in the process, the winner is awarded riches, and the whole ordeal is a celebratory occasion. As Cinque agrees to become a representative of Biscotti and the dog-people, he defends the Republic from the feline Galette Leo Knights. With no idea how to return home, Cinque must remain and fight as scientists research his worrisome predicament.
Dog Days takes place in an attractive fantasy setting. A funny and enjoyable anime, Dog Days also offers a touch of fan service. Dog Days has cute and playful characters and also a dark and serious side. In particular, as our characters deal with a lot of drama, bouts of emotional outbursts are likely to follow. No matter her position, the Princess isn't afraid to ask for help when she desperately needs it. Combined with having to deal with massive circumstances, some events that occur produce the imagery of the world being an unkind and dangerous place.
---
8. Scrapped Princess

Episodes: 24
Aired: April 2003 – October 2003
Pacifica Casull, also known as the Scrapped Princess, is acknowledged by many as the deadly threat that will destroy the world. The followers of the God Mauser are on the hunt for Pacifica and her siblings, Shannon and Racquel, as they flee the village of Manhurin. On their journey to escape this terrible fate, enemies are always one step behind them. Will they be able to prevent the disaster that history prophesied on her 16th birthday?
The Casull family adopted the Scrapped Princess Pacifica after she survived being tossed over a cliff when she was an infant. She is remarkably beautiful, kind, and inquisitive, leaving viewers to wonder, "why would this sweet girl bring destruction into the world?" She blames herself for all the travesty that exists and eager to prove that the future is not written in stone.
---
7. Aldnoah. Zero

Episodes: 12
Aired: July 2014 – September 2014
Aldnoah.Zero follows the story of space conquest, a time where humans and technology are continually fought over. Before the conflict, the discovery of a hypergate on the moon allowed humans to settle there, eventually revealing advanced technology called Aldnoah. Once established, this discovery led to the founding of the Vers Empire of Mars and a declaration of war against the "Terrans," those who stayed behind on Earth. The battle of "Heaven's Fall" destroyed the hypergate and the moon, leading Earth and Mars to call a ceasefire. Fifteen years later, in attempts to repair relations, Princess Asseylum Vers Allusia was assassinated, thus ending the truce. War is declared once again between the Terrans and Martians.
Aldnoah. Zero depicts the long-waged war from both sides. The Princess of the Vers Empire, Asseylum Vers Allusia, believes that no one group of people is better than the other, treating Terrans and Martians as equals. As a Princess, she feels that ending the war is her obligation. She is hopeful and optimistic that one day, the two sides can stop fighting one another and cooperate with each other.
---
6. Amagi Brilliant Park

Episodes: 13
Aired: October 2014 – December 2014
High school student Seiya Kanie believes he's hit the jackpot when class beauty Isuzu Sento invites him on a date to Amagi Brilliant Park, an amusement park. However, his date becomes slightly peculiar when they approach the run-down facility and he is recruited by Isuzu and Princess Latifa Fleuranza, the owner of the theme park to become the park's new manager. The two have become desperate as Amagi has less than three months to become a happening place or else the park will be closed for good. Seiya agrees because he becomes aware that Amagi is no ordinary amusement park, employing magical beings that are nourished by the energy created by people having fun. Good vibes ya'll!
Princess Latifa is a cheerful, caring and passionate person who takes pride in the health and well being of her employees and establishment. She doesn't want to lose the park to greedy land developers. Thus, it is crucial that Amagi stays open to spread peace, love, and happiness around in a world that seems to forget to do so. Even though Princess Latifa has magical powers, she puts in the necessary work and influence to make this place enjoyable to all.
---
5. Princess Principal

Episodes: 12
Aired: July 2017 – September 2017
Princess Principal takes place in the early 20th century, where the discovery of Cavorite helped advance military technology, leading the country towards war and conflict. The Kingdom and the Commonwealth of Albion now face a challenging threat against which espionage is the only weapon that can destabilize the enemy. Students by day and spies by night, a group of talented young girls from Queen's Mayfaire School serve the Commonwealth. With their unique skills, Dorothy, Ange le Carré, Chise, and Beatrice tread through the dark unraveling mystery, conspiracy, and corruption.
Princess Charlotte is the main driving force in Princess Principal because she is extremely interesting. She is a public figure that can freely move about without concealing who she is. Princess Charlotte isn't as trained as the other girls, but her cleverness and wit are her unique abilities. Princess Charlotte is an asset to the group, even though she is, personality-wise, quite strange.
---
4. Soredemo Sekai wa Utsukushii (The World is Still Beautiful)

Episodes: 12
Aired: April 2014 – June 2014
Soredemo Sekai wa Utsukushii takes place in the Sun Kingdom, where sunshine is part of the norm, and such things as rain and snow are climates the citizens have never experienced. However, in another kingdom called the Rain Dukedom, the weather is the opposite, rain is commonplace, and everyone can create rain with their voices.
Livius Ifrikia is the current monarch and is making tremendous strides since he was crowned king. He has conquered and expanded the Sun Kingdom and has recently discovered the power to create rain. Livius decides to marry one of the princesses of the Rain Dukedom, Nike Remercier. However, opposers outside of the Sun Kingdom have spread vicious rumors about Livius, making Nike nervous about their union. As such, Nike comes to learn that he is not cruel like others have said, but an entirely different person.
The World is Still Beautiful shares the timeless tale of two kingdoms coming together by way of romance. This fantasy romance shares a deep and meaningful story without too many complexities. It provides obstacles and triumphs faced in many relationships, showing viewers Livius' and Nike's growth within themselves and with each other. Princess Nike is simple and humble but speaks her mind and is up for any challenge when the occasion calls for it. The couple's tenacity makes their combined kingdoms a beautiful place.
---
3. Princess Tutu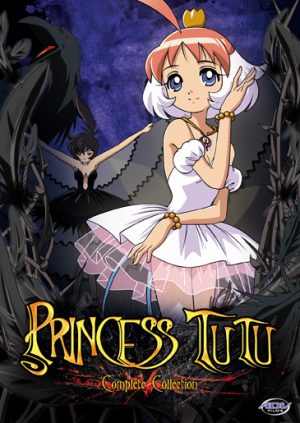 Episodes: 38
Aired: August 2002 – May 2003
Ahiru Arima is a magical duck who was transformed by the mysterious Drosselmeyer into a human girl. With her magical egg-shaped pendant, Ahiru can transform into Princess Tutu--a beautiful, magnificent, and talented ballerina whose routines offer relief and comfort to her viewers' hearts. Additionally, Ahiru is challenged with the task of collecting the lost shards of Prince Myuuto's heart. Long ago, Prince Myuuto was forced to sacrifice his heart in order to seal away an evil foe. Princess Tutu shares the story of overcoming obstacles by challenging beliefs, emotions, and actions to reach a magical ending.
The "ultimate sacrifice" can mean different things when faced with adversity. Princess Tutu learns what this means when she risks everything in order to see Prince Myuuto smile. She is selfless and optimistic despite this colossal task placed before her. "Whatever it takes" is Princess Tutu's motto, and words that we should also live by.
---
2. Kaze no Tani no Nausicaä (Nausicaä of the Valley of the Wind)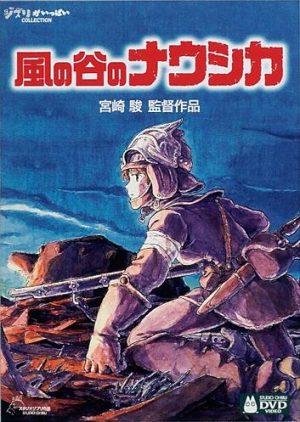 Episodes:
Aired: March 11, 1984
Taking place in the distant future, Nausicaä of the Valley of the Wind captures the story of a civilization continuing to suffer from the aftershock of a nuclear catastrophe. Although they are a resilient society, the result of the "Seven Days of Fire" remains threatening to their world because the ecosystem has drastically transformed the region into a destructive force bent on consuming the rest of humanity. At the edge of this dangerous jungle rests a peaceful farming kingdom known as the "Valley of the Wind." Kind and captivating, Princess Nausicaä is hard at work trying to keep hostiles at bay, in all forms, for her Valley to remain undisturbed and tranquil.
Nausicaä of the Valley of the Wind is a stunning animation expressing real-world conflicts hidden beneath a palette of light and airy colors. Taking place post-apocalypse, or very close to it, Princess Nausicaä's world is emerging from instability, demonstrating that positivity, strength, and willpower are a few qualities to help citizens gain their sense of virtue. She is a well-rounded Princess, the embodiment of a real leader that will save her country and lead them into a new era.
---
1. Mononoke Hime (Princess Mononoke)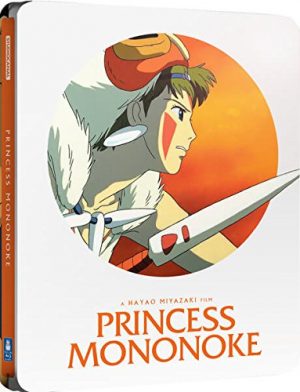 Episodes:
Aired: July 12, 1997
Princess Mononoke is a fantastic film about a young prince named Ashitaka who defends his people after a ferocious demon boar attacks his village. With his last breath, the demon boar curses Ashitaka's arm, casting demonic powers that will slowly kill him. The village elders then decide that Ashitaka should leave to seek help. After arriving at Iron Town, he finds a bold and proud woman, Lady Eboshi, industrializing the area. With the divine spirits of the forest and Princess San opposing this change, Ashitaka serves as a mediator. Alongside battling his demon, Ashitaka must aid the opponents toward a proper solution, balancing and distributing power where it rightfully belongs.
Princess Mononoke brings to the foreground the impacting issue of a changing world and how humanity has influenced its evolution. Hayao Miyazaki utilizes demons both figuratively and literally in this film as a spotlight on humankind's tumultuous relationship with nature. Miyazaki displays how people have forgotten the need to worship and care for the land, expressing this powerful sentiment through Princess San. The princess is bold and fearless, firm in her belief and will let nothing stand in her way. We are so shaken by this film that we rated it number one on our list!
---
Final Thoughts
We hope you enjoyed our recommendations for top princess anime! If you haven't already, make sure to check out all of these great titles! As always, we truly appreciate you guys tuning in. Also, let us know if we've missed any other great, awesome princess anime by commenting below! Thanks, and see ya!
---
---
Be it the tiara, the dresses or the idea of they living in a castle, princesses fill the dreams of both boys and girls, but thanks to the anime series we could see that princesses can totally kick ass too. Besides being kind, they can be brave enough to even rescue the charming prince and rob the spotlight to make the entire story to end up at their feet.
For all the fans of princess stories beyond the classic fairy tales, we have for you this Top 10 Princess Anime. You can enjoy your time with these series and their beautiful characters where these very unusual royals break the mold, becoming memorable heroines of the animation. Let´s begin!
10. Mr. Dough and the Egg Princess (Pandane to Tamago-hime)

Episodes: Movie.
Aired: Nov 2010
Who says that cuteness can't came from unexpected places? Sometimes royal kindness knows no limit of sizes or shapes, so opening our recommendations we introduce Mr. Dough and the Egg Princess. In this heartwarming short movie from Ghibli Studio, our main protagonist Princess Egg is a captive of the powerful and frightening witch Baba Yaga. Even when she is practically her slave, Princess Egg shows us that no matter the darkness of the circumstances a little bit of kindness will always be rewarded in the most unexpected ways!
Princess Egg is literally an egg. Despite this fact, Princess Egg is one cute heroine that gives Ghibli studio a deserved fame in their characters design. She never even utters a single word! Yet, her kindness is shown in tender expressions that will simply steal your hearts, making your anime fan mind scream Kawaii! when you see her story.
---
9. The Tale of the Princess Kaguya (Kaguya-Hime no Monogatari)

Episodes: Movie.
Aired: Nov 2013
We bring you another princess story by Studio Ghibli, The Tale of the Princess Kaguya. By director Isao Takahata, we introduce one of the fairy tales that is an icon of the Japanese folklore. The anime version tell us the story of a very humble elder couple Ouna and Okina, who once deep in the mountains in the middle of a bamboo forest, found a tiny little baby girl when chopping down a glowing bamboo. They decide to raise her as their own naming her Kaguya.
With a classic setting of a moral story, the Tale of the Princess Kaguya is a warm movie that depicts in all its beauty a time period were princesses wore the most gorgeous kimono Princess Kaguya shows us that being a princess takes a lot of effort, work and dedication. Being a Princess is quite a solitary life. Without escaping a nostalgic and sad feeling, Princess Kaguya is a gentle and brave heroine that makes us reflect that when it comes to princesses, purity of heart will always beat any sparkling tiara.
---
8. Magic Knight Rayearth

Episodes: 20
Aired: Oct 1994 - Mar 1995
We call upon Magic Knight Rayearth, an anime that have one of the most beautiful princess in all anime: Princess Emeraude. With literally the weight of an entire world over her shoulders, Princess Emeraude prays to keep the world of Cephiro always green, sunny, and stable as its pillar. The knight Zagato fell in love with Emeraude and thus, he starts to try to bring down the pillar system. Emeraude calls upon her last resource summoning 3 warriors from other world so they can bring back Cephiro its peaceful days.
In a story that is meant to be an adventure anime, there are touches of comedy and magic. Magic Knight Rayearth, as all the CLAMP works, is more than meets the eye. It bring us a profound drama in which Princess Emeraude always shines because of her ethereal beauty, her unlimited kindness and her unwavering will to sacrifice everything so others can live happy and in peace. A true Princess whose world literally revolves around her!
---
7. Code Geass: The Rebellion of Lelouch (Code Geass: Hangyaku no Lelouch)

Episodes: 25
Aired: Oct 2006 - Jul 2007
In a kingdom with mecha warriors as the background for an intense drama, this anime featuring characters designed by CLAMP revolves around the Holy Empire of Britannia and district 11, formally known as Japan. The plot centers around the revenge of the exiled prince Lelouch Lamperouge. Lelouch is searching for a way to avenge her mother's death and bring justice to his broken sick sister Princess Nunnally.
Amidst all the characters that stand out in Code Geass, Princesses are the ones that take the spotlight in the development of the story. Princess Nunnally is the image of fragility. On the opposite side, Princess Cornelia is like a Valkyrie warrior as the General of the Imperial Army. Finally Princess Euphemia with her cheerfulness and pacific ways brings light to the beaten hearts of Suzaku Kururugi and Lelouch, becoming the voice of reason amidst a kingdom where intrigue and betrayal have taken their toll on all the others. These are a trio of true royal princesses that made of this story a great drama to enjoy.
---
6. Mobile Suit Gundam Wing

Episodes: 49
Aired: Apr. 1995 – Mar. 1996
Going deep in the Mecha battles, we highlight Mobile Suit Gundam Wing as our 6th recommendation. In a distant future where the humans living in the earth and the ones that colonize space are at war, the Mobile Suit Gundams are the ultimate weapons that will decide the weight of war for one side or the other. Piloted by very young and talented warriors Heero Yuy, Duo Maxwell, Trowa Barton, Quatre Raberba Winner and Wufei Chang, Gundams became a symbol of freedom confronting powerful enemies like the mysterious Zechs Marquise.
Like a light in the darkness Princess Relena Peacecraft is one of the charismatic characters that will stand through this series as the incarnation of diplomacy. By getting in the heart of one of the best Gundam pilots Heero Yuy, this princess stands proud and fearless confronting the violence with an unyielding call to conciliation. She appeals to the leaders of opposite sides to abandon hostilities so all human beings can get to live in peace. Because of her naivety and the unbreakable strength of her beliefs, Relena Peacecraft is a witty and refreshing Princess that helps to shape the entire story of Gundam Wing. A true Iron will heroine!
---
5. Murder Princess

Episodes: 6
Aired: Aired: Mar. 2007 – Aug. 2007
In the middle of our countdown comes an action comedy OVA that plays with exchange of personalities: Murder Princess. In this adventure, a wild, bloodthirsty bounty hunter called Falis and a royal Princess Alita Forland get to exchange bodies. This change brings hilarious situations where the kingdom of Forland gets to see its beloved princess convert from a meek docile girl into a frightening ruler that loves bloodshed and battle.
Murder Princess breaks stereotypes as how everyone expects a princess must be. Murder Princess delivers a story where Falis and her wildness help Princess Alita to gain her freedom. With this freedom, it allows Princess Alita to mature and discover herself. Facing together the problems of the kingdom, this wild princess that create between the both of them will make you think, "Kakkoii!"
---
4. Scrapped Princess

Episodes: 24
Aired: Apr. 2003 – Oct. 2003
Being a princess is not always pink colored, we recommend you an anime that highlights the relentlessness of a great heroine: Scrapped Princess. In a kingdom where a prophecy made a girl the embodiment of all evils and announce the end of the world by her 16th birthday, Princess Pacifica Casull grows to be a cheerful girl that enjoys the small pleasures in life, despite being "The Scrapped Princess". Being always protected by her adoptive family: Shannon and her sister Raquel Casull, this siblings get to live on the run escaping the followers of the God Mauser and sharing their adventures.
Scrapped Princess is an anime that, with its mix of classic epic adventure and mecha fights, catches our attention. With its wonderful well designed characters, it traps our hearts. As a princess story, we share the growth of Princess Pacifica from a cheerful and almost pampered child, into a strong girl that defies her destiny fighting beside Shannon, Raquel, and Leopold Scorpse. Now she must discover the truth behind the omniums prophecy and bring freedom to her world. She is a strong Dojikko princess to admire!
---
3. Akatsuki no Yona (Yona of the Dawn)

Episodes: 24
Aired: Oct. 2014 – Mar. 2015
We bring to you: Yona of the Down. This anime series is the center of a classic adventure where Princess Yona and her childhood friend and knight, Hak Son defy all odds against them by starting a quest to reunite the long lost dragons from legend. With their strength, they will recover the kingdom from the hands of Soo-won..
This anime depicts the growth of Princess Yona, from the sheltered only princess of the kingdom of Kouka, to a strong young woman. Yona learns to empathize with her subjects' suffering. When her childhood crush and fiancée Soo-won murders her father and steals the throne, Yona awakes to reality. During the journey with Hak to avenge the king, Princess Yona matures into a great-hearted person, who strives to get stronger so she can protect her companions and her kingdom from a tyrant. Yona is an amazing and compassionate Princess!
---
2. Bishoujo Senshi Sailor Moon Crystal (Pretty Guardian Sailor Moon Crystal)

Episodes: 26
Aired: Jul. 2014– Jul. 2015
Almost reaching the end of our countdown, we go under the moonlight to a series that is an icon in the shoujo anime: Pretty Guardian Sailor Moon Crystal. In this version of the popular adaptation of Naoko Takeuchi's manga, both the storyline and characters designs gets closer to the original work than its 90's version, where the story was softened to fit the audience at the time. This version named Crystal, surprises us with the psychological deepness of the drama where even the bad guys have a background story to support its actions, and the good guys have their moments of weakness to overcome.
Sailor Moon Crystal depicts the growth of their characters, who besides to be Sailor Scouts, are the Princesses of their respective planet kingdoms. This detail is usually ignored because the Sailor Scouts were all reincarnated as normal girls on earth to be beside Usagui Tsukino, better known as Sailor Moon. It doesn't change the fact that this Warrior Princesses bring the main attraction to this iconic anime series. Even when Chibi Usa is still a kid that is wrongly depicted as supporting character, she is in her own right a full-fledged sailor scout and the Heiress Princess of both the Moon and Earth kingdoms.
---
1. Tsubasa Chronicle

Episodes: 26
Aired: Apr. 2005 – Oct. 2005
Crowning our number one comes a multidimensional adventure that revolves around one ever changing and charismatic princess, the anime series Tsubasa Chronicles. This epic adventure is full of comedy, romance, magic and fascinating worlds. It takes us on a quest where destiny reunites Princess Sakura of the Clow Kingdom, her best friend Syaoran, the swordsman Kurogane and the wizard Fai D. Fluorite, to locate through different worlds the magical feathers that enclose Princess Sakura's memories.
Princess Sakura is cheerful, kind, and brave. She has extraordinary good luck that borders on divine, making her one of the most lovable princesses in the anime. In Tsubasa Chronicles, even when all the characters start their quest, after knowing the life threatening situation of Princess Sakura's lost memories, all decide to support the search so she can be saved. For all the fans of CLAMP works, Tsubasa Chronicles is an anime filled with endless fanservice that you should not miss!
---
Final Thoughts
Because being a princess is beyond the privileged world of pretty tiaras, dresses and adorns, the brave girls in our top 10 princess anime truly show us what it means to be a princess. They are an example of strength through difficult situations. These anime princesses endure hard times without losing what makes us be ourselves.
As we reach the end of our countdown we hope that our selection of top 10 princess anime will give you the same pleasure that it give us to put it together. Did you like our selections? Which princess anime have you enjoyed? Feel free to share your thoughts so we will always welcome your comments and suggestions! See you!
by Sara
---