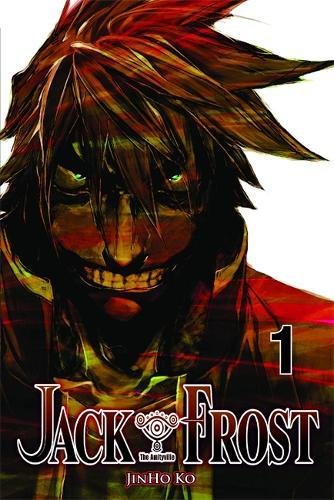 Oh Seinen genre, we love you so much in manga and anime. There are a ton of shows that deliver just the right amount of mature content that appeals to young adults all while keeping the adult content to a minimum. However, did you know that there are loads of great manhwa out there that capture the same seinen greatness? You didn't, we hear you say? Well folks, sit down and enjoy Honey's Anime Top 10 Seinen Manhwa list.
Now if you're new to us here at Honey's Anime, you may be wondering this simple question: How did you guys and girls craft such a list when there are so many titles to choose from? Well using our expertise in manhwa and listening to what fans of the seinen genre have said, we have narrowed down hundreds of titles into a top ten list. We know that regardless of the type of young adult content you like, you'll find something that sings out to you on this list. Alright, introductions are done let us jump right into our Top 10 Seinen Manhwa list, shall we?
10. Banquet Box

Manhwaga: Hun
Genres: Drama, Mystery, Psychological, Seinen
Volumes: 43 Chapters
Published: 2009
Four people will soon awaken in an odd predicament. Waking up inside a strange container, you hear a voice that echoes out from an unknown location. The stranger's voice makes one statement to the 4 souls within the container. If the strangers wish to escape their odd prison, they must accomplish one task. They must repent for their sins of the past…
Mystery manhwa are always intriguing things. Most mystery manhwa can be very simple and allow all ages to enjoy it or you can have seinen manhwa like Banquet Box that adds darker tones and adult situations. With some impressive artwork and a clever story that reminds people the past can't be erased, Banquet Box is a fun mystery/drama seinen manhwa. Now then, can you discover what's going on in Banquet Box? If you can let us know in the comments down below!
---
9. Peak

Manhwaga: Hong, Seong-su- Im, Gang-hyeok
Genres: Action, Drama, Psychological, Seinen
Volumes: 7
Published: Aug 2011- Nov, 2014
Ryu Yeon-seong and his friends are facing mandatory military service. Their duties will put them on a Mountain outpost called Mt. Bukhan. However, while most would be annoyed at being placed on such a seemingly boring placement Ryu and his buddies are overjoyed. Their thoughts are that this mountain should be a simple gig. Unfortunately for them, once they end up on mountain, they will learn that this particular outpost has dangers that will test their mettle in more ways than one.
Survival stories can really get the heart pumping, can't they? The concept of reading about a harrowing adventure that tests characters' survivability really seems to be a perfect fit for a seinen manhwa. At 7 volumes long, Peak will be a thrilling ride that once it ends it will feel like you were on Mt. Bukhan alongside Ryu and his companions. If you want a seinen work that truly deserves some recognition then you need to read Peak as soon as you can.
---
8. My Heart is Beating

Manhwaga: Ha, Il-Kwon
Genres: Comedy, Drama, Romance, School, Sports, Slice of Life, Psychological, Seinen, Gender Bender
Volumes: 3
Published: Jun, 2009- Nov, 2009
Temptation can sometimes be a bad thing when one let's it take over. Just look at Bae Sugu. Bae is a huge fan of swimsuits and while it's not for the perverted reason most love swimsuits for, his love gets him in hot water one day. A teacher catches Bae taking pictures of girls with swimsuits on and is told he will be expelled and that will in turn also hurt his father who happens to be the vice principal of the school. Begging the teacher to avoid this fate, Bae is told that maybe there is something he can do. However, he might not like what that something is exactly.
My Heart is Beating is clearly one of those more odd seinen manhwa out there. However, that same oddness creates a story that is both comedic and all too fun to read. Manhwaga Ha Il-Kwon—who may or may not be on this list again for another work—really crafted a story that should be appreciated for those who enjoy a good seinen manhwa. We can't recommend My Heart is Beating enough to those who don't want an overly serious seinen manhwa and need a more light hearted slice of tale of one's passion going a bit too far. We won't spoil what Bae has to do for the teacher but just look at the genre list and you may have an idea…
---
7. Welcome to Room #305

Manhwaga: Wanan
Genres: Comedy, Romance, Seinen, Slice of Life, School
Volumes: 171 Chapters
Published: Mar, 2008- Sept, 2011
Kim Jung Hyun lives with his friend Kim Homo. Together these two may be quite different from each other…well more like very different then each other but they still make their roommate gig work. However, can they survive the various tortures living together brings? Find out in this quirky tale known as Welcome to Room #305. This is going to be a very interesting semester.
We here at Honey's Anime know the joys and pains of rooming with friends. There are times where a roommate does something annoying and you get into fights with them over it but then hours later you relaxing together watching a movie. Welcome to Room #305 captures that ideal but just makes it a bit more outlandish at times. However, thanks to its ridiculous tone—both the art and story share this theme—it is a seinen that is true to life in many ways. We honestly can't recommend Welcome to Room #305 any harder, especially if you're in the mood to read some great comedy.
---
6. Jack Frost

Manhwaga: Go, Jin-Ho
Genres: Action, Comedy, Horror, Supernatural, Seinen
Volumes: 11
Published: 2005- 2014
If one were to say Amityville High School was normal, they would be dead wrong. This is a fact soon to be discovered by new student Noh-A. You see Amityville High School is not just filled with students but also odd monsters and creatures. Their goal is to become the best of the school and they will do anything to obtain that coveted first spot. Luckily for Noh-A, he will soon meet a scary ally in the form of Jack Frost and together they might just keep Noh-A from dying before he graduates.
Seinen can't always be mystery or romance tales; there needs to be action at times. Luckily for you, Jack Frost delivers with action, horror and that glorious seinen staple to make it all the more appealing. If you ever thought school life was tough in your past or current situation, just think how bad it is for Noh-A in Jack Frost. We know we wouldn't want to step foot in Amityville High School that's for sure.
---
5. About Death

Manhwaga: Sini- Hyeono
Genres: Slice of Life, Supernatural, Psychological
Volumes: 2
Published: Sep, 2012- Feb, 2013
If you were to die right this moment, what would you expect to happen? Would you end up in a dark void? Maybe you'll see a beautiful white world. What if you weren't dead just yet but were destined to meet one last person before you truly moved on? More so, what if this man wasn't a man or a woman but instead God himself? Welcome to About Death where you'll see various people meeting God just before departing the world of life.
Not to sound morbid but death is something on most people's minds. As time goes on and as we age, we begin to think more and more about it and what awaits us at the end of that white light. That's why we really loved About Death. The stories embedded within are thought provoking and will really resonate with some of us, especially those who are among the more mature crowd. While About Death is pretty short, the lasting appeal thanks to some great art and music that accompanies each chapter will make it one seinen manhwa that you'll not forget about for quite some time.
---
4. Noru

Manhwaga: Ahn Sung Ho
Genres: Adventure, Drama, Sci-Fi, Seinen, Slice of Life
Volumes: 18 Chapters
Published: 2012
Imagine a world that is soon to perish. That is the world that Noru explores. Mankind's last hours are drawing near and Noru wishes to make a record for someone to hopefully see. Noru provides supplies for his fellow man not out of just kindness but for payment in the form of them sharing their last stories of life. Noru's time is short and the world is quite big, how much can he record of mankind's last tale?
Noru is one of those stories that only those who have lived sometime on this Earth can really appreciate. Telling stories of various men and women, Noru will make your emotions come pouring out and we here loved every moment experiencing that. With amazing artwork and a brilliant set of stories thanks to Manhwaga Ahn Sung Ho, Horu can and will keep your eyes glued to each chapter. Let us just say this one last statement: Noru is seinen manhwa that if you don't read, you're missing out on a great experience.
---
3. The Friendly Winter

Manhwaga: Lee, Jun
Genres: Comedy, Drama, Slice of Life, Psychological
Volumes: 2
Published: Oct, 2011- Feb, 2013
The Friendly Winter follows 18 year old Han Da-Jeong. While Han may be a 19 year old girl, her appearance sure doesn't look like it as most see her as a young kid. That's because Han suffers from a growth disorder that has made her body age differently from her mind. Then ironically Han meets 17 year old Kim Min-seong who might look 17 but his mentality isn't. Similar to Han, Min suffers a disorder. Can these two souls who suffer very different ailments become close friends?
Friendships come in all shapes and sizes. This is a literal theme in The Friendly Winter. Manhwaga Lee Jun takes a story that isn't seen too often and makes not a romance filled plot but one of just two people becoming close friends and trying to deal with each other's vulnerabilities. The Friendly Winter won't take longer than a few hours to read but it's a seinen manhwa that really makes you think about life and what you should hold dear to you. If you're looking for a nice and simple seinen with a heartwarming tale mixed with some perfectly timed comedy, then we fully recommend The Friendly Winter.
---
2. Can't See Can't Hear But Love (See, Hear, Love)

Manhwaga: Go, Yeong-Hun
Genres: Comedy, Drama, Romance, Slice of Life, Seinen
Volumes: 6
Published: Oct, 2010- Aug, 2011
Creators know the struggle of becoming known to the world. It takes a lot of hard work and sometimes can take years to get noticed. This is especially known to upcoming comic book illustrator Min Geun Soo. After many struggles and hardships, Min is finally seeing some popularity in the world. However, fate has a dark turn awaiting him when Min's eyesight goes. Ready to end his life, a fan saves Min's life and shows that she has a reason for appreciating his work seeing as she is deaf. Can't See Can't Hear But Love will tell the story of two people who are about to have their fates intertwine with one another.
Coming in at number 2 on our Top 10 Seinen Manhwa list is Can't See Can't Hear But Love. Obviously, romance can be aimed at multiple audiences. However, more mature romance tales like the one found in Can't See Can't Hear But Love really appeal to us. Instead of dealing with typical romance issues like unrequited love or love triangles, we see a tale of two lovers dealing with handicaps that make their life tough. Its why we knew this would be a romance story that would appeal to those who have past the high school days and have entered the more adult realm of relationships.
---
1. Annarasumanara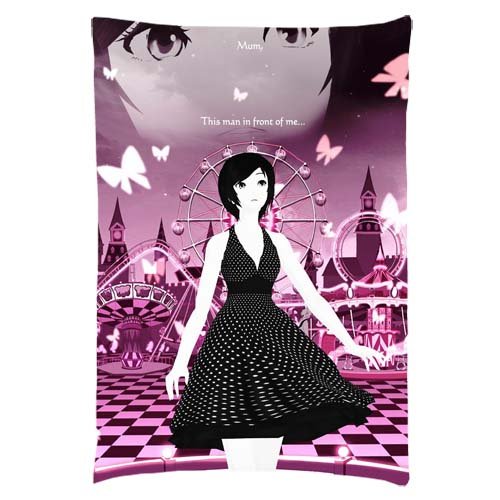 Manhwaga: Ha, Il-Kwon
Genres: Mystery, Drama, Romance, School, Psychological, Seinen
Volumes: 3
Published: Jul, 2010- Dec, 2010
Have you ever wanted to make someone you didn't like or hate disappear? A rumor is spreading around Yoon Ah-ee school that apparently a magician lies within an abandoned amusement park. However, this magician rumor is far from Yoon's thoughts as she worries more about sister and how she will continue to keep her fed. Regardless of her beliefs, fate will have Yoon meet this so called magician and he will ask one question of Yoon. Are you someone who believes in magic?
We here at Honey's Anime always like to end our lists on a good note. Thus wrapping up our Top 10 Seinen Manhwa list comes Annarasumanara. This magical story will make those who may have outgrown magic and the ideas of magic rekindle their love for it. However, don't be fooled by Annarasumanara as this tale done by manhwaga Ha Il-Kwon has a lot of depth to it that isn't so easily visible. It may be a short series—seeing as how it clocks in at only 3 volumes—but that just makes it a nice enjoyable story that isn't too long and isn't too short either. We know seinen fans will enjoy this seinen manhwa just as much as we did. Thus we fully give Annarasumanara our Honey's Anime seal of approval.
---
Final Thoughts
Seinen manhwa is easily one of the most versatile genres. Manhwaga can take any topic and theme and mold it into a story that more mature audiences will enjoy. As you can tell from the list above the possibilities are endless and that's why we highly doubt that the seinen manhwa genre will die out anytime soon. Now folks we have come to an end with our list and we would love to hear your comments below. Did you agree with our seinen manhwa list or feel like we missed a good seinen manhwa? We want to hear your feedback. As always if you did so happen to love this list then please continue coming back to our site here at Honey's Anime.
---