Seinen in Japanese refers to a teenage male, and so much of the manga released around this genre cater to that demographic. Much of the stories that are written for the seinen genre come with a lot more mature themes compared to the more diverse landscape that shounen tends to focus on. That isn't to say that seinen manga don't come with their own level of excitement, it's just that they evoke more emotion from the reader and often depict more violent scenes than usual. Some of the best manga has come from the seinen genre such as Berserk by Kentarou Miura, 20th Century Boys by Urasawa Naoki, along with Vagabond from Takehiko Inoue just to name a few.
10. Kenshi Hirokane

Genre: Seinen
Date of Birth: September 9, 1947
Kenshi Hirokane is one of the older seinen mangaka out there, making his manga debut back in 1974 with Kaze Kaoru. Kenshi's works are highly regarded in the community for addressing serious social issues, along with creating Hello Hedgehog which went on to become of the best selling seinen manga. With an array of accolades to his name Kenshi Hirokane is no slouch and despite his name not reaching the headlines, his powerful storytelling and gripping realism is enough to leave you inspired.
While the industry has certainly evolved since his early beginnings in the 70's, many mangaka still look up to Kenshi as a man who took no for an answer and made sure to instill the truth of our society into the youthful minds who purchased his works. Don't let all the sales and merchandise fool you, because some of the best works in the seinen industry come from those who aren't in the spotlight much and often generate spectacular depictions of human nature, hardships, and tragedy.
---
9. Yuki Urushibara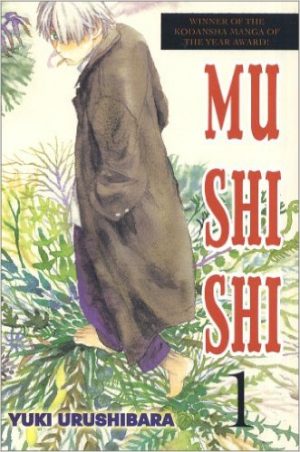 Genre: Seinen
Date of Birth: January 23, 1974
Yuki Urushibara may not be a household name around the world, but her most famous work Mushishi may ring a few bells for manga fanatics out there. The success of Mushishi has garnered her many awards such as the Excellence Prize which she received back in 2003, and the prestigious Kodansha Award back in 2006. She's also known by her pen name Soyogo Shima. Mushishi takes place between the Edo and Meiji periods while depicting Japan as a closed country.
It revolves around creatures called Mushi, that all come with a supernatural ability. Many humans can't wrap their head around the Mushi due to their divine nature and many can't see them. There are however, some humans who possess the ability to interact with them and that's Ginko. The story takes you on an epic journey as Ginko travels across the land to research Mushi and aid people from their suffering, which stemmed from the Mushi. Mushishi tells the remarkable story of man and the divine, and how if the two work together in harmony a lot of intriguing things can happen.
---
8. Makoto Yukimura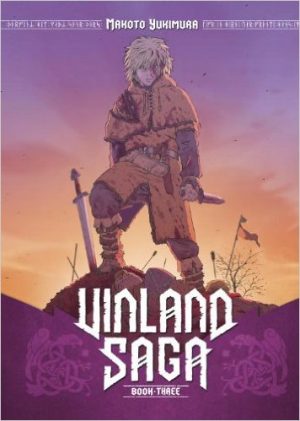 Genre: Seinen
Date of Birth: May 8, 1976
Makoto Yukimura's Vinland Saga is perhaps his most celebrated manga to date, but he actually took his career off the ground back in 2000 when he debuted with Planetes. It's a hard sci-fi manga that revolves around the adventures of a crew that embarks into space in the year 2075, and illustrates impressive realism pertaining to issues surrounding environmentalism, along with technical aspects pertaining to space travel. Many praised the series for really showing no fear when it came to discussing important issues that continue to have a major impact on our society, and also shedding light on new areas which became a useful educational platform for many artists.
While not groundbreaking in terms of sales, Makoto's titles are thought provoking and sell you on topics which are not often spoken about in manga. It's for that reason he won numerous awards in the sci-fi category, most notably Seiun Award which is given to artists who excel in the category pertaining to science fiction. If you're truly looking for something intriguing to read while still providing a nice source of entertainment, then be sure to check out any of Makoto's works.
---
7. Kengo Hanazawa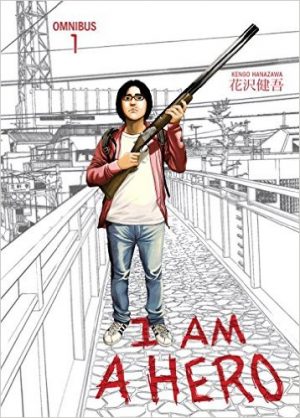 Genre: Seinen
Date of Birth: January 5, 1974
Having a large library of manga doesn't always make you successful, and Kengo Hanazawa is proof of that. One of his works, Boys on the Run, was turned into a live action film, while his manga Ressentiment managed to win the Topic Award back in 2005. Perhaps his most popular manga to date however is I am a Hero which tells the life of 35 year old Hideo Suzuki whose life is one big mess, and just can't seem to get himself out of the dark pit of despair. One day the world as he once knew it completely took a turn for the worse, when a strange outbreak hit the city turning everyone into flesh eating zombies.
Now with his shotgun in hand and nothing else to lose, he feels this urge to make a change in his life somehow and save others from harm in this epic award winning adventure. The major selling point of I am Hero is that it pinpoints the everyday struggles we often go through, and illustrates this well with the psychological breakdowns that Hideo goes through on his personal journey of maturity. It's certainly well worth the read if you're a fan of the zombie genre, but also if you like to get a closer look at how Kengo does a wonderful job of creating an emotionally charged story that hooks you.
---
6. Asano Inio

Genre: Seinen
Date of Birth: September 22, 1980
Known by many critics as the 'Voice of his Generation', Asano Inio grew up in Ibaraki Prefecture where he started drawing and eventually took that passion into the manga scene. He's also perhaps one of the younger mangaka as well, since many of his proteges are much older and have spent years mastering their craft. As we know, seinen manga tends to deal with a lot more deeper issues and Asano Inio did a stellar job of really developing character driven, realist stories that truly made you think as you read. Many of his categories range from slice of life to psychological horror, and because of that versatility he managed to take home the first prize at the 2001 GX competition for young artists.
The series that has cemented his legacy in the manga scene is Solanin, which is a romantic slice of life tale of two young souls who had no clue what to do with their lives. They step into society unaware of the challenges that lie ahead, as the two strive to find their direction in life. Filled with countless struggles and tragic events, Solanin is a powerful story that illustrates the reality of our life which full of unexpected twists and turns that can take you anywhere. It also explains the importance of love and togetherness, working towards a similar goal to ensure that happiness is discovered among everyone despite the challenges you may face along the way.
---
5. Katsuhiro Otomo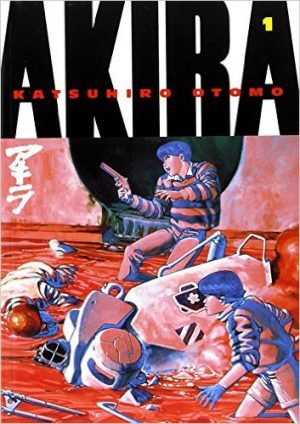 Genre: Seinen
Date of Birth: April 14, 1954
Katsuhiro Otomo is a man of many talents ranging from screenwriting, film directing and of course making manga. His most praised work is definitely the Akira series, which evolved into a full motion film which became a cult classic and is referenced by a lot of artists across all genres. Whether you like it or not, Akira is a series that stands in a league of its own because it illustrates a powerful narrative about a man brainwashed by society, and takes his anger out on the ones he cares about. It's this beauty pertaining to details in character development that make Akira such a blast not only to read but to watch over and over again.
Katsuhiro Otomo has won a total of seven awards, which span across all genres and makes him a force to be reckoned with. His other noteworthy titles in the scene include Doumu, Metropolis, and Steamboy, with the latter generating a lot of recognition for its vibrant art style, spectacular story of struggles and triumph, along with being one of the most expensive anime movies ever created. While Katsuhiro has placed his priorities in other areas of his life recently, we can't help but show our respect to a man who helped to revolutionize not just the manga industry but the anime scene as a whole.
---
4. Hitoshi Iwaaki

Genre: Seinen
Date of Birth: July 28, 1960
Hitoshi Iwaaki is known for the award winning series Kiseijuu, and tends to focus much of attention on horror and sci-fi related stories. He has created a number of works, a few of which are still being printed. Historie is another major series he's created which took home the Tezuka Osamu Cultural Prize, and tells the story of Eumenes, a secretary and general to the famed Alexander the Great that must fight for his country to protect the family name. Kiseijuu is more widely known around the world now ever since the anime remake came out recently, which tells the story of a young man who finds his life take a turn for the worse when his right hand is possessed by an alien.
This alien known as Migi tells Shinichi that his alien race is headed to Earth and will stop at nothing to devour mankind. Not wanting his life to escalate even further into darkness, he agrees to work with Migi as they work to destroy the Parasites and restore peace back to Earth before all hell breaks loose. What made Kiseijuu such an emotional rollercoaster ride was that it dealt with loss in such a big way, and that you never knew what to expect next. There was no way around trying to solve every problem, but it taught those who read through the entire series that we must stand up for what we believe in and protect the ones we love even if it means sacrificing our own lives to do so.
---
3. Takehiko Inoue

Genre: Seinen
Date of Birth: January 12, 1967
The seinen genre is known for painting a more vivid and realistic image of the world within the manga, and Takehiko Inoue is an artist that truly knows how to illustrate the many social issues we deal with today. Known for his captivating rendition on the famous life of Musashi Miyamoto in Vagabond, it tells the fictional story of a man who must cope with his violent lifestyle and learn to find peace within his tortured soul before it's too late. Every page is filled with bloodshed and a man on mission to kill, but then it pulls you in even more when the plot shifts and you start to see a man start to evolve and take on a mature mature role in life.
It's this very reason that Takehiko's work is so celebrated because he creates a personal journey through his art, and makes you think carefully about our actions using controversial topics to sell his point.
Another fantastic example is Takehiko's manga titled REAL, which looks at the life of individuals who all have gone through some impairment whether it be physical or psychological, and you walk alongside them as they learn to cope with their pains while searching for the antidote to cure their hardships. Stories like this are rare to come by since much of the industry now has become flooded with action heroes and super powers, but perhaps the greatest super power we have as humanity is the power to evolve and that's what truly makes Takehiko Inoue's catalog so satisfying to read.
---
2. Urasawa Naoki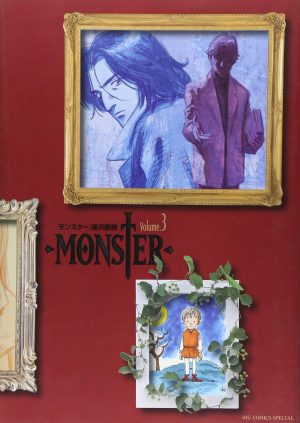 Genre: Shounen
Date of Birth: January 2, 1960
Urasawa Naoki is another artist who uses human habits to illustrate just how terrible the world can get if we don't stop to listen to ourselves. Known for his works 20th Century Boys, Monster, Pluto and Yawara!, Urasawa Naoki is considered to be one of the artists that changed the history of manga and has received countless accolades for his contributions. Urasawa Naoki cites that Osamu Tezuka is one of his biggest inspirations, and we can certainly see why seeing as Osamu Tezuka is credited as being the "father of manga." Urasawa made his debut to the scene back in 1981 with his manga titled Return, and from there his professional career began to blossom into what it is today.
Monster and 20th Century Boys are perhaps two of his biggest and most prolific manga because they dive into human hardships, corrupt politics, psychological warfare, and other incredibly powerful topics that other mangaka would never touch. This is why Urasawa changed the face of the industry because he took leaps of faith that no other artist of his time ever did, and created remarkable stories that expressed the ignorance of the human race while using powerful illustrations to further emphasize his point. Monster looks at the life of a man whose career turns sour after discovering one of his patients is a lunatic, while 20th Century Boys looks at a group of young men who try to take down a corrupt organization out to destroy the world.
---
1. Kentarou Miura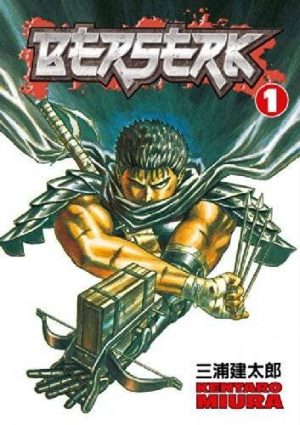 Genre: Seinen
Date of Birth: July 11, 1966
Kentarou Miura is definitely the man in charge of the seinen scene at the moment with his best selling Berserk series, that has not only won numerous awards but also the hearts of many fans worldwide. Taking inspiration from the likes of Buronson, whom he worked alongside with in creating Ourou, he created an epic story of a man wounded by betrayal and out for revenge, after the God Hand make their appearance and take his beloved Casca hostage. Guts is hell bent on taking back what's rightfully his and will shed blood if necessary in order to do so. Berserk is dark, gritty and full of unexpected twists that keep you hooked for hours and truly serves a delicious plate full of action and fantasy.
In spite of Berserk being the only notable series from Miura, it speaks volumes in terms of the impact it creates once you sit down and read through every page. It's emotional and really puts your mind into a different perspective because it asks you, what would you do in this situation? How would you respond to a loved one taken away from you? This is what makes Berserk such a thrill because it always leaves you hanging in suspense, questions your morals, and leaves you begging for more.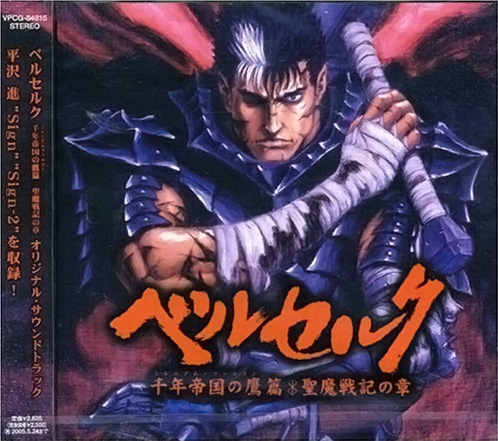 ---
Final Thoughts
We certainly need to mention the likes of Chuuya Koyama who created the award winning sci-fi manga Space Brothers, which is still highly praised in Japan for its depiction of love, brotherhood, and maturity. We'd also like to shout out Yaginuma Kou, known for Twin Spica, along with Totsuka Masahiro known for the popular Bamboo Blade series. Which seinen mangaka do you love the most? If you know any other respected artists, be sure to let us know in the comments below and share your thoughts with our growing community!
As always, if you want to know about all the latest buzz straight from the bee's nest in Japan, be sure to keep it locked here at Honey's Anime.
---