También puedes leer este artículo en:Español
Isn't it awesome when you start watching an anime and you realize that one of the characters has a strangely familiar voice? Don't you just love the fact that Haruhi Suzumiya, Konata Izumi and Misa Misa are portrayed by the same voice actress (Aya Hirano, although 99% of you already knew that)? Everyone loves a good voice actor or seiyuu, because these people are the ones who breathe life into anime characters.
Today, we'll pay tribute to some of the best seiyuu with the cutest voices in the industry. Since there are so many incredible voice actors out there, we'll narrow our scope a bit and we'll only deal with those who have the cutest voices. You know, those who make us go "aww :3" by merely listening to them, especially as they go "onii-chaaaan!!". Yeah, you can bet we're going to have a bunch of lolis in here. This is our Top 10 seiyuu with the cutest voices!
10. Haruka Tomatsu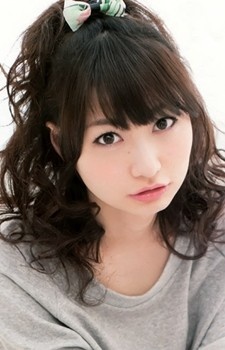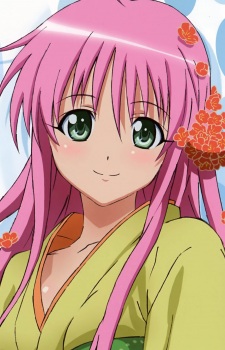 Haruka Tomatsu has had several main roles ever since she began her career as seiyuu in 2007. She has played major roles such as the charming (although spooky) Megumi Shimizu from Shiki, the more recent Rena Kariu from ReLIFE and even the legendary Gintoki from Gintama°. These roles are evidence enough to prove Haruka is one of the best voice actresses in the industry.
Still, what makes her one of the cutest voices out there are definitely her roles as two of the most adorable and beloved young girls in anime. We're clearly talking about Lala Satalin from ToLOVE-Ru and the unmatched Asuna from SAO. Those are some girly performances indeed, and Haruka Tomatsu's cute voice was certainly up to the challenge.
---
9. Nazuka Kaori

Nazuka Kaori is an amazing voice actress who can adapt to all kinds of roles. She has performed on shows FMAB as the lovely Maria Ross and on Soul Eater as the charming Tsubaki Nakatsukasa. However, Nazuka Kaori's greatest works have been giving life to adorable characters such as Miyu Edelfelt from Fate/kaleid and Kisa Souma from Fruits Basket.
This talented artist can seriously make such characters sound super kawaii. Besides, who can forget about the beautiful and charming Nunnally Lamperouge from Code Geass and her sweet angel voice. Nazuka's voice can really make us fall in love with her characters whether they are sexy ladies, cute lolis or the sweetest girl who ever rode a wheelchair.
---
8. Aki Toyosaki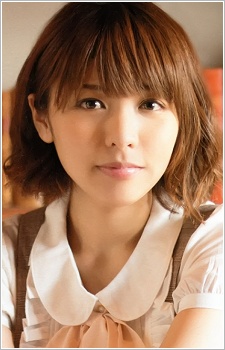 Aki Toyosaki is an expert when it comes to giving life to sweet young girls. Most of her roles are either little kawaii girls or the shy and fragile type of sexy babes. Among her numerous works we can find Momo Belia from To LOVE-Ru, Izana Shinatose from Sidonia no Kishi, Suu from Shugo Chara, YunYun from KonoSuba and the list goes on and on.
Still, none of her roles are nearly as lovely and charming as her role in K-ON, where she plays the delightful Yui Hirasawa. Seriously, there's hardly anything as cute as hearing Yui Hirasawa's cover of "Hey Jude". Aki Toyosaki's voice is so damn kawaii!
---
7. Yukari Tamura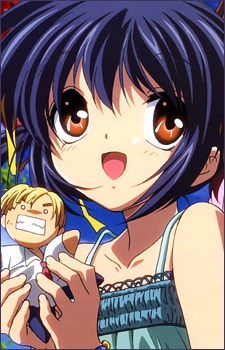 Yukari Tamura has such a sweet and special voice that she's worked in all of Key's masterpieces. She had a major role on Kanon as Mai Kawasumi, a supporting role on Air as Michiru and an unforgettable role on Clannad as the adorable Mei Sunohara. Hmm… could it be a coincidence that Yukari Tamura has worked in all the anime adaptations of Key's major productions?
Of course, not! Yukari Tamura's voice is ideal for these kind of melancholic high school dramas. She knows very well how to portray cute and lovely characters, as we can also judge from one of her most exceptional works as Rika Furude from Higurashi no Naku Koro ni. Yukari Tamura definitely has a sweet and lovely voice that fits perfectly well in any innocent girl character.
---
6. Aoi Yuuki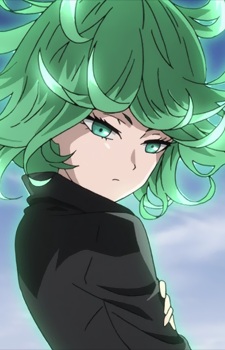 Aoi Yuuki is a 24 year old voice actress who has given life to over a hundred different anime characters. She is mostly famous for her roles as the lovely Fremy Speeddraw from Rokka no Yuusha, Yuuki Konno from SAO2 and the adorable psycho girl Tatsumaki from One Punch Man. Aoi Yuuki's beautiful voice allows her to take many different roles, as she's also worked on Tokyo Ghoul √A and Overlord.
However, it is due to her ability to pull a super cute voice that she generally plays little girl roles. The best and most recent example of her talent is the lovely Hinazuki Kayo from ERASED. It's surely not an easy task to voice this cute and introverted 10 year old girl who was physically abused by her parents. That poor little girl just melted our hearts, and her voice contributed a lot into achieving that effect.
---
5. Suzuki Keiko

Suzuki Keiko is one seiyuu that is not yet among the most famous names in anime, but that is certainly on her way to the top. She's had some interesting roles in Clannad and Little Busters, apart from a couple works on some hentai shows (yup, she can be quite versatile). Still, Suzuki's most interesting roles are the most recent ones. She has played no other than the absolutely charming Yumemi Hoshino from Planetarian and one particular loli that could easily become the loli of the year, Shizuru Nakatsu from Rewrite.
Suzuki Keiko has a particularly cheerful and sweet voice that really contributes to making us fall for her characters. For instance, Yumemi Hoshino's final wistful soliloquy in Planetarian is the absolute climax of the show and her sweet breathtaking voice is indeed a key element of that scene in particular. Suzuki certainly made many of us cry with that role.
---
4. Ayana Taketatsu

Ayana Taketatsu is a major star in the anime industry and she has worked in several massively popular shows. She's especially good at giving her voice to cute and lovely girls such as Kotori Itsuka from Date A Live, Koneko Toujou from High School DxD, Azusa Nakano from K-ON, Ako Suminoe from Kiss x Sis and Mio Isurugi from MM!. Those are indeed some big names in the world of cute and captivating anime girls.
Still, this charming voice actress has recently gained even more popularity thanks to her fantastic role as the gorgeous sweet tooth Hotaru Shidare from Dagashi Kashi. This is probably one of Ayana's best acting roles as she not only has the right cute girl voice, but she was also capable of providing that smug tsundere tone that characterizes the beautiful Hotaru Shidare. Ayana's sweet voice goes perfectly well with this lovely candy queen.
---
3. Aimi Tanaka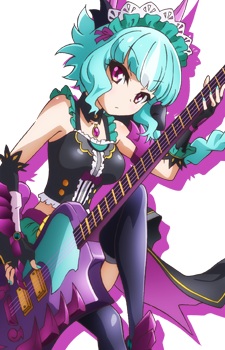 Now, Aimi Tanaka takes cuteness to a whole new level. True, she's not a big name in the anime industry and she's not really one of the most relevant voice actresses at the moment. Still, she's had some interesting roles and she has the potential to be a famous seiyuu.
Why do we say this? Well, because she's the voice of the ultra kawaii Umaru-chan from Himouto! Umaru-chan! If there is one character in anime that represents sheer cuteness then that is the irresistibly adorable Umaru Doma. Aimi Tanaka did a marvelous job at portraying Umaru in all of her tantrums and her silly adventures. That alone is more than enough to earn her a nice spot at the top 3 of our list.
---
2. Ai Kayano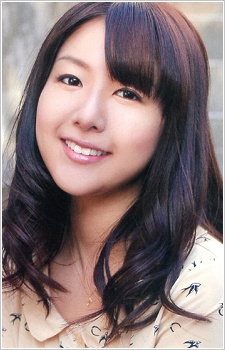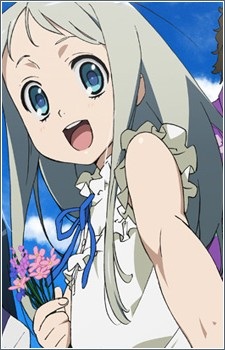 Ai Kayano is a major star in the anime industry, as she has given her voice to numerous characters in dozens of shows. Since she has a very sweet and soft voice she usually plays young cute girls. Some examples of this are her roles in Ao Haru Ride, Golden Time, Guilty Crown, Kamisama Dolls, Ro-Kyu-Bu, Your Lie in April and her fantastic performance as the lovely Shiro in No Game No Life.
As you can see, Ai Kayano's super kawaii voice is just everywhere. Her most recent works include even more charming and cute girls such as Chizuru Hishiro from ReLIFE and Darkness from KonoSuba. Yes, they're pretty much opposites from each other, but still, both the awkwardly social nerdy girl and the sadistic sexy paladin are innocent, pure and fragile women who just need someone to love them and take care of them. That's exactly what Ai Kayano's angelic voice conveys in most of her roles.
---
1. Kana Hanazawa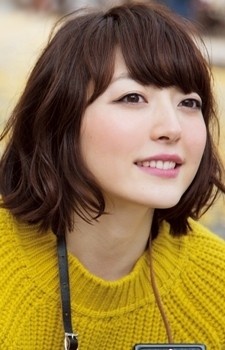 This former idol is simply huge in the world of anime. Kana Hanazawa is one of the best and most popular seiyuu out there. Chances are you've already heard her voice in several different anime. She's the voice of Shiro from Deadman Wonderland, Nadeko Sengoku from Monogatari, Tenshi from Angel Beats, Hana from Prison School, Anri from Durarara and even of Rize Kamishiro from Tokyo Ghoul.
That's right, Kana Hanazawa portrays many of the cutest and most charming ladies in anime. Her most recent works are as the mysterious gothic loli Kagari on Rewrite and as the nicest girl ever, Naho Takamiya on Orange. These are by far two of the most kawaii characters of the season, if not of the year, (especially the impossible-not-to-fall-in-love-with Naho) and it's really no surprise that Kana Hanazawa has been the producers' choice to play such roles. This cutie of a seiyuu has without a doubt one of the sweetest and most captivating voices ever!
---
Conclusion
This is the end of our list of cutest voice seiyuu. We hope you've liked it and that you've learned some of the names that give voice and life to some of your favorite characters. I bet many of you were shocked to know how many awesome characters share the same voice actress. Who knows? Perhaps you may have just found your new favorite seiyuu.
We'd like to know what you think. Did you know any of these people? How much do you appreciate their work? Can you think of any other seiyuu (male or female) with a really cute voice that we may have missed? Let us know in the comments! ˆ-ˆ
---