También puedes leer este artículo en:Español
The shounen-ai genre, as all of you probably know, depicts non-explicit relationships between two guys. While the yaoi genre focuses more on the sexual intercourse, and BL tells about both, sex and love, shounen-ai shows the romantic and emotional side of a gay relationship. Japan gave us a lot of shounen-ai manga worth reading, but nowadays Korea is giving us some cute stories as well. shounen-ai Korean manhwa keeps gaining popularity day by day, thanks to a fandom who never gets tired of loving relationships between two bishounen!
While shounen-ai is usually about teenage boys, sometimes the plot may differ, and we can find a lot of other subcategories and even older protagonists. That's why in this ranking you will discover some typical shounen-ai manhwa and some non-conventional ones. What's more, we will mention some very good webtoons, too. Stick with us until the end as we worked hard to pick the best shounen-ai manhwa out there!
10. His House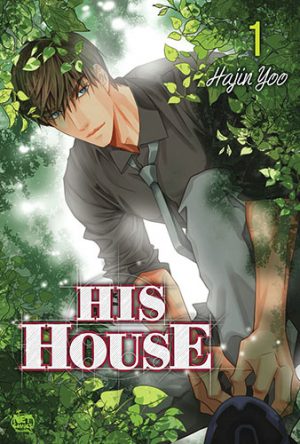 Mangaka: Yoo, Ha Jin
Genre: Shounen-ai, Comedy
Volumes: 50 chapters
Published Date: 2014
For the orphan Gangyoo, life isn't easy. He is handsome and hot though, so he can try making a living out of homely women in desperate need of a pretend boyfriend. As he grows up, during college, his dream is one and only: he wants to graduate and start a brand-new life with a proper job. While on his way toward his dream, he is hired by a man – Soohyun – for the first time. That event will change his life completely because the two of them don't get along, and Gangyoo is forced somehow to face his past...
Ha Jin Yoo is the one who gave us a masterpiece called Totally Captivated in the past. With His House she presents to us yet another masterpiece, a little rare gem able to pull the reader's heartstrings. We find a beautiful progression and build up, the story goes on slowly but surely, and step by step as a natural consequence, Gangyoo and Soohyun will finally understand each other. This shounen-ai manhwa is filled with comedy moments, as well, so that everything keeps the right balance. A must-read!
---
9. Boy Princess

Mangaka: Kim, Se-Young
Genre: Fantasy, Drama, Gender-bender, Historical, Romance, Shounen-ai
Volumes: 9: 9
Published Date: 2002 – 2006
Let's go on with a fairy tale full of surprises! Nicole and Elena are twin brother and sister. Two days before marrying Prince Jed, though, Elena runs away leaving her family at a loss of what to do. The unexpected solution pops up suddenly: forced by his brothers, Nicole crossdresses, and he is sent in the stead of his sister Elena. Thanks to Nicole's looks, no one seems to suspect that the Princess is actually a boy, but the question is how much longer the facade can last. Nicole and Jed start to interact and maybe love will bloom, in spite both being boys...
This shounen-ai manhwa has a very solid plot and puts our protagonists through a lot of hardships, what with both being males and Nicole faking to be a Princess. In fact, when their romance is about to settle down, there's another turn in the plot. As for the characters, they are deeply analytical; they aren't as naive as to jump head on into a gay relationship without considering all the consequences. But Boy Princess is not only hardships for our characters; there are a lot of funny moments, intrigue, and politics. We highly recommend this cute shounen-ai manhwa, as it will make you stick to it, page after page!
---
8. Prince Bari

Mangaka: Solanine (Story) Maki (Art)
Genre: Supernatural, Shounen-ai
Volumes: 16: 16
Published Date: 2016 – ongoing
Let's go on with a funny shounen-ai manhwa bound to make the readers crack up! Prince Bari revolves around Yohan. This guy is a famous and popular shaman whose lazy spirit assumed the form of a boy Donga. His life as a shaman is turned upside down when, one day, a strange client appears with a spirit following him around. Firstly, the client doesn't want to admit that he sees the spirit, then he asks Yohan how to get rid of him. What's more, the spirit named Chunho is one mischievous fellow. Yohan is confused, what kind of trouble will the both of them bring in his life?
Prince Bari is a supernatural shounen-ai manhwa full of gags and strange events. Yohan, the shaman protagonist, is constantly at a loss of what to do, considering how his client admits things only conveniently. Chunho is the spirit who likes tormenting his host, and that's what will start the most of the gags. The art style is absolutely amazing, and it is full-colored to enhance the peculiarity of the trait. Let's not forget how this is a shounen-ai, so little by little, a love story will bloom. Prince Bari is the perfect shounen-ai manhwa to be read when you want to drown in a lighthearted story without giving up a solid plot with amazing characters!
---
7. That Summer

Mangaka: Kim, Hyun
Genre: Psychological, Drama, School life, Romance, Slice of life, Shounen-ai
Volumes: 89 chapters
Published Date: 2015 – ongoing
If we talked about a funny shounen-ai manhwa, now it's the turn of an emotional one. Jumi Kim is your typical high school girl. She is studying hard to prepare the entrance exam for university, so her life became progressively boring. By chance, one summer day she heads on the rooftop of the school and there she witnesses something: two boys kissing. While she can't believe her eyes, she gradually gets involved in their relationship, which is more complicated than it seems...
That Summer is a non-conventional shounen-ai manhwa. Even though it is a shounen-ai, it wields some shoujo traits, as well. In fact, the story focuses on a gay relationship between two high school boys, through a girl's eyes. Our characters will face a lot of hardships, ups and downs, but soon enough the truth is revealed and Jumi will have to face her feelings, too. As That Summer is still ongoing, we don't know how it will evolve, but we guarantee this is worth reading because it is a roller coaster of emotions and overflowing feels.
---
6. Fools

Mangaka: Park Dam, Yeongha
Genre: Drama, Romance, Slice of life, Shounen-ai
Volumes: 53 chapters
Published Date: 2016
Fools is a cute shounen-ai manhwa revolving around Eungi, who is a twenty-year-old college student. He refuses noisy people and doesn't want to get a girlfriend; actually, he is a bit antisocial and coy, even though he draws people near in spite of his personality. One night, he meets Jeongwoo, a boy who starts crying out of the blue. Not knowing exactly what to do, Eungi asks what's wrong, and Jeongwoo replies that he just confessed to one of his friends, but he turned him down. The secret is out; this event will change both of their lives!
This shounen-ai manhwa depicts Eungi, who is a bit bored with life in general and considers every single thing a bother. The fated meeting with Jeongwoo and his persistent personality will bring him a refreshing change. The two of them will start an interaction bound to make them grow up and open up to the other. Slowly, but surely, their love story will develop and the two of them will start facing together ups and downs. Fools is a touching story, and yet it is very lighthearted, with relatable characters and a peculiar art style. Give it a try, you won't be disappointed!
---
5. See You at the Crosswalk

Mangaka: Sing Sing
Genre: Comedy, Romance, Shounen-ai
Volumes: 11 chapters
Published Date: 2015 – ongoing
What about a shounen-ai with cops and school nurses? Jinho has just become a police officer. One day, while on his very first assignment, he happens to catch a flashy guy with sunglasses. Then, it turns out that flashy guy is just a school nurse, whose name is Hwanung. What seemed to be a chance encounter, suddenly turns out to be something more. Jinho is attracted to Hwanung's suave behaviors, and the passion between the two sparks.
See You at the Crosswalk is a shounen-ai manhwa full of comedy and cute characters. Jinho tries to act cool, but he turns out to be very shy. While Hwanung with a single gesture and his looks can make Jinho melt. As for the art style, it is very neat and precise, perfectly enjoyable. This shounen-ai manhwa is lighthearted and funny, the perfect choice when you want to relax. If you like enjoying a subtle love story that develops slowly, with blushes and awkwardness, this manhwa is the right one!
---
4. At the End of the Road

Mangaka: Haribo
Genre: Drama, Psychological, School life, Supernatural, Shounen-ai
Volumes: 44 chapters + 2 special
Published Date: 2016 – ongoing
Our 4th position is a psychological, supernatural manhwa revolving around bullying. Taemin is involved in a car accident. When he wakes up, he finds himself in the body of another boy. His name is Siwon, and he was a victim of bullying. With Taemin's personality, Siwon. starts to stand up for himself, but one day he meets Woojin, who was Taemin's childhood friend. Woojin immediately perceives Taemin in Siwon's body, but what is going on with this body exchange and what happened between the two of them in the past?
This shounen-ai manhwa is able to make the readers stick to the pages, unable to stop reading and craving for more. It sows doubt in the reader's minds and makes them ask what's going on. Taemin is strong-willed and determined, but he will have trouble dealing with Woojin, whose actions are confusing. Is he in love with Taemin? What lies in their past? This twisted shounen-ai manhwa is for those who are looking for something different from the typical shounen-ai romance, as the sudden turn in the plot can leave the readers with the mouths wide open.
---
3. A Guy Like You

Mangaka: Waje
Genre: Drama, Mystery, Romance, Supernatural, Shounen-ai
Volumes: 32 chapters
Published Date: 2016 – ongoing
Our 3rd position is a shounen-ai manhwa full of mystery and supernatural! Our protagonist is Go Siwon, who keeps having strange, lucid dreams of Kang Jinha. In Go Siwon's dreams, the beautiful Kang Jinha is always talking about some kind of "incident" happened between them, but Go Siwon seems unable to remember. Thanks to those dreams and the chaotic everyday life, Siwon's memories gradually come back. What happened between Kang Jinha and Siwon in the past and will it have consequences?
If you feel ready for a dreamlike manhwa, A Guy Like You is meant for you! This shounen-ai manhwa has a solid plot, and characters deeply analyzed. Chapter after chapter the readers are sucked in a world of mystery, while there are multiple questions left hanging over. A Guy Like You is not merely mystery, though. In fact, there are a lot of cute moments of tenderness between our two protagonists. So, if you're looking for a captivating plot and a wonderful romance, A Guy Like You is the perfect mix!
---
2. Moritat

Mangaka: Lee, Seon-ui (Story) Seo, Gyeong (Art)
Genre: Drama, Mystery, Psychological, Sci-fi, Shounen-ai
Volumes: 52 chapters
Published Date: August 2016 – March 2017
Let's keep it in the mystery genre, with another wonderful shounen-ai manhwa that is catchy and puzzling. Jesse is our protagonist, who wakes up in a hospital without memories. The only person he finds in front of him is a blonde guy – Law Chester – who keeps stating that he is Jesse's lover. There's just one problem: the only fragment of memory lingering within Jesse, is Law Chester trying to kill him. Where does the truth lie, and what is the Moritat project?
We can almost consider Moritat the sci-fi, more serious version of A Guy Like You. Once again we find a lot of mysteries, and a lot of questions left hanging over and the dreamscape. Jesse is confused about everything, and that lingering memory of Law Chester trying to kill him is bugging him endlessly. The same confusion is perceived by the readers, who feel like they're in a maze, exactly like Jesse. This captivating manhwa focuses more on the plot and less on the protagonists' love story, but it is worth reading as once you start, you can't stop until the very end!
---
1. Out of Control

Mangaka: Bbong
Genre: Comedy, Drama, School life, Shounen-ai
Volumes: 82 chapters
Published Date: 2013 – 2016
And now, let's end this ranking with a sweet shounen-ai manhwa that totally deserved our 1st position! Out of Control is a non-conventional shounen-ai which starts on refreshing premises. In fact, our protagonist is the ugliest boy in the school, and his name is Jaerim. On the other side, there's Yuri, the most beautiful one. Two opposite personalities collide: what will happen between the two? That's when everything goes out of control!
Out of Control deserved our first position as it gives readers everything, from laughter to reflection to sadness. It's like a mirror of our society, where the ugly are bullied while the beauty is loved, in spite their actions. Jaerim learned how to survive and faced bullying head on; he will teach Yuri how to open up to people. Bickering, arguing and teasing each other, these two boys will manage to build a solid relationship, while growing up.
Out of Control is a shounen-ai manhwa that can pull the reader's heartstrings, or make them crack up. The art style is simple but very enjoyable, and the tender moments between Jaerim and Yuri are the cutest! We recommend Out of Control as it is the perfect balance of every single thing we research in a shounen-ai manhwa: a good plot, a wide range of deeply analyzed characters, a cute love story (more than one, actually), hardships to be overcome together, laughter and much more. Meet Jaerim and Yuri, they won't fail you!
---
Final Thoughts
Out of control puts an end to our ranking of shounen-ai manhwa. We really hope you enjoyed this trip, as we traveled from ancient kingdoms with cute Princes, right up to our present days with lovely high school students. If you are a fan of shounen-ai manga and want to give manhwa a try, pick one of these up. If you are already into shounen-ai manhwa, we really hope we gave you an enlarged overview of this world. Cute romance, wonderful characters, true love and much more is what you should expect by every shounen-ai manhwa! As always, let us know what you think in the comments below and see you next time!
---