También puedes leer este artículo en:Español
Right beneath this article you can find the original one we previously published. Being this ranking an update of the previous one, be sure to check that out as well!
Shounen-ai anime recently gained a lot of popularity thanks to a very enthusiastic fandom, and a big range of cute characters. In fact, even though they're up to some boy-on-boy action, shounen-ai boys are probably the ones every girl would love to have a date with, as they are kind, sweet and hot like a real prince should be!
There are a lot of elements that make shounen-ai gaining popularity; some of them are so lighthearted and funny, with unthinkable gags that make you crack up, while some of them hit where it hurts and move you to tears. Whether you are a shounen-ai lover, or a beginner of this genre, check this list out to discover 10 beautiful shounen-ai themed anime, full of hotties and true love!
10. Vassalord.

Episodes: 1
Aired: March 2013
Let's start this chart with a OVA full of interesting characters, funny gags, and a mild boy-on-boy action! Johnny Rayflo is a rich vampire, with only perverted thoughts into his mind. Charles J. Chrishund, alias "Cherry", is his vassal and a vampire who works for the Vatican. Since Charles refuses to drink human blood, Johnny is kindhearted enough to give it to him. These two men will fight the crime, as their personalities will end up clashing, springing a lot of gags!
Maybe just one OVA wasn't enough for viewers to fully enjoy Cherry and Johnny's journey, but we have to say that this anime has some potential. While it's true that it turned out to be too short, it's even true that the art style is good and it's very enjoyable. The shounen-ai part is all up to these two characters that keep on bickering over trivial stuff, for example the fact that Johnny calls Charles "Cherry". Well, even though they argue, it's clear as daylight that the two share more than meet the eyes. What else is there to say? If you like vampires, nice fights and a hottie drinking blood from the other, you should catch up on Vassalord as soon as you can!
---
9. Antique Bakery (Seiyou Kottou Yougashiten: Antique)

Episodes: 12
Aired: July 2008 – September 2008
Meet Ono, a thirty-year-old man who once confessed to his beloved Tachibana. Meet Tachibana, who wants to start a pastry shop. Then, meet Eiji Kanda, a former wrestler who now wants to become a pastry chef. Last but not least, meet Chikage Kobayakawa who acts a bit like Tachibana's bodyguard, but is the most awkward whatever he does. Put these four ingredients together, and the cake... no, the comedy is ready!
Fourteen years after confessing his love to Tachibana, Ono is now an amazing pastry chef, and a gay playboy. No one seems to be able to resist his charm, and it looks like even straight guys fall for him with just one glance. Yet, Ono's charm doesn't affect the only one it should: Tachibana.
With these premises, it's pointless to mention how much of a good comedy this anime is. Ono and Tachibana's relationship is the funniest thing you'll see. Tachibana doesn't hold feelings for him, and Ono, who can't count on his charm to impress him, will try his best as a world class pastry chef. Episode by episode the strangest things will happen; ex-boyfriends from France will appear and make a ruckus; two adult men will dance under the rain; Tachibana's past will knock to his door, opening an old wound that seemed to be forgotten.
Antique Bakery has a crescendo of absurd happenings, that you either won't believe your eyes or will start shipping characters as if there's no tomorrow. If you are a beginner of shounen-ai genre, you should start from this sweet-as-a-cake story that will make you burst into laughter, and warm your hearts up!
---
8. This Boy Caught A Merman (Kono Danshi, Ningyo Hiroimashita.)

Episodes: OVA 1
Aired: November 2012
This story revolves around Shima, a lonely boy who once jumped in the ocean without thinking twice, to try to get his grandfather's picture back. When Shima is about to drown into water, though, he is saved by a strange man... Strange to the extent that he is a merman. Moving in with Shima, this merman – called Isaki – will act all immature and childish, and yet will manage to create a deep bond with Shima. The point is that he is of a different species, so how will they relationship be affected by their differences?
This is a touching shounen-ai story about loneliness and the importance of bonds. Shima, as well as Isaki, have both experienced a deep loneliness and they seemed to be searching for someone to care about them. As in the beginning it may seem that their personalities clash, they will soon find a way to get along and to get to know each other better. This anime packs a lot of things, in a little time – as it's just one OVA – and yet it manages to mix perfectly funny moments, with emotional ones. As a result, here we have a little rare gem in the shounen-ai universe! Beware of cuteness!
---
7. Tight Rope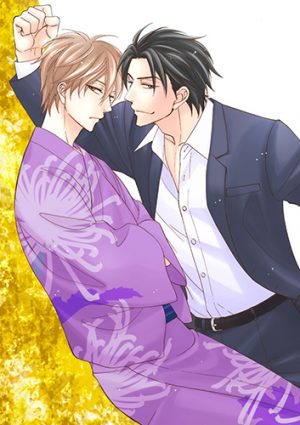 Episodes: 2
Aired: May 2012 – June 2012
Ryunosuke Oohara is the heir of the fourth boss of a yakuza clan. He seems unable to step back from fights and always causes trouble. Everyone expects him to act accordingly to him being a future yakuza boss, but he just doesn't care. All Ryunosuke seems to care about is his childhood friend Naoki. Truth is, Ryunosuke is in love with Naoki since they both were children. He has only one dream: to build a happy family with him, and to hell with the yakuza!
Tight Rope was born as a manga, from the wise pen of an amazing mangaka, Natsume Isaku and adapted into these two-episode series. While the two episodes are very faithful to the manga version, we can safely say that this story is a little masterpiece full of fluffy moments and hot-headed characters who can't just seem to act how the world expect them to. While it's clear that Naoki loves Ryunosuke back, he thinks to his friend's future as a boss of the yakuza. Yet, Ryunosuke will show Naoki what a man in love can do, and in the end, Naoki will throw away the mask behind where he was hiding, and finally admit the truth!
This shounen-ai anime is the one you want to watch when you feel tired, maybe with a cup of hot tea in your hands while outside it's raining. It will warm your hearts up, and make you fall in love with these amazing characters who are one cuter than the last. Whether you have just started with shounen-ai genre, or you're a veteran, we can guarantee that you won't be disappointed.
---
6. Love Stage!!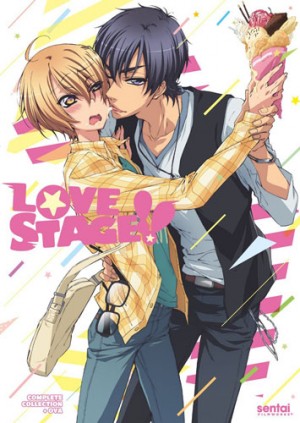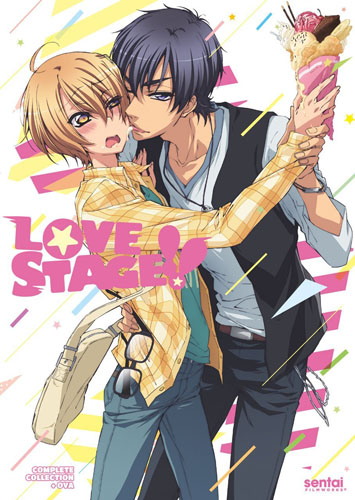 Episodes: 10
Aired: July 2014 – September 2014
Let's move on to another crazy beautiful show, born as a manga from Eiki Eiki, and adapted into an anime later on! This shounen-ai anime is probably one of the funniest you will deal with. Ichijou Ryouma is a famous actor who absolutely didn't think he could be into guys; what's more he was very certain to be a lady killer. One day, he meets once again Izumi Sena, a person he had met years before during a shooting. Since Izumi is all dressed up like a princess, for Ryouma is love at first sight. There's just one problem... Izumi Sena is a boy!
Overcoming the shock of Izumi being a boy, the two start to hang out, but while Ryouma accepts his own feelings towards Izumi, despite him being a male, Izumi just can't stand Ryouma and his persistence. Yet, when pushes come to shove, Ryouma will show Izumi all his good sides: he is supportive, caring and a very kindhearted person. Izumi will get to know Ryouma bit by bit and accept his feelings; at last, their love will bloom.
This shounen-ai anime is so funny and cute it hurts. It's full of gags, the characters are all well-depicted and Ryouma and Izumi's love story is amazing. If shounen-ai is your piece of cake, but you still haven't watched this one, it's time for you to catch up!
---
5. Loveless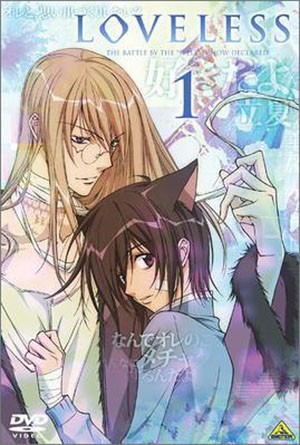 Episodes: 12
Aired: April 2005 – June 2005
Our 5th position is a delicate and deep shounen-ai anime called Loveless, that can touch your heart and shake it very badly. Our protagonist is Ritsuka Aoyagi, a 12-year-old boy who is in a very dark period of his life: his brother has been killed, and his mother is insane. One day, Ritsuka's life changes. It's when he meet Agatsumi Soubi, who claims to be his dead brother's friend.
Soubi introduces Ritsuka to the world of "fighters" and "sacrifices". Basically, two people with the same name fight together, and while one fights, the other protects. After discovering that Soubi and his brother shared the same name and fought together, Ritsuka decides to trust Soubi and the two of them will cooperate to discover what happened to Seimei.
This shounen-ai anime explores the meaning of love, while facing other deeper themes. The loss and what happens after a loss to those who remain; the step people take from childhood to teenage, and teenage angst; last, but not least, the deep bound Ritsuka and Soubi will create. It's clear how Soubi loved Seimei, and while he can't possibly forget him, he begins to see in Ritsuka something that reminds him of Seimei; on the other side, Ritsuka will face his feelings towards Soubi, and will see them grow and change. Words are pointless now; just hurry and catch up with Loveless, but don't forget handkerchiefs!
---
4. This Boy Is A Professional Wizard (Kono Danshi, Mahou ga Oshigoto Desu.)

Episodes: 4
Aired: February 2016
Now, let's dry our tears after Loveless, and let's move on with the 4th position. This time it's about wizards we're talking about! Chiharu Kashima is a professional wizard. Toyohi Utsumi is a wanderer who happened to meet Chiharu by chance, one night. For Toyohi it's love at first sight, and Toyohi being a straightforward person, he doesn't miss a chance to confess to Chiharu. Since Chiharu is bashful and with not even a tiny bit of self-esteem, he mistakes Toyohi's honest interest for a mere curiosity toward wizards. How will their relationship develop?
This shounen-ai show is full of tenderness. On one side there's Toyohi who literally put all his efforts to court Chiharu. As the two meet and get to know each other better, Toyohi gets more interested and realizes that Chiharu is the one for him. Chiharu, a man with a difficult past and a lot of duties as the captain of the Wizard Bureau's Crisis Countermeasure Division, is at a loss. He likes Toyohi, but his bashful nature pushes him into a corner. It's up to Toyohi to show him that he likes Chiharu as a man, and not because he is a wizard. With its 7-minutes-only four episodes, This Boy Is A Professional Wizard will steal your heart and leave you craving for more!
---
3. Classmates (Doukyuusei)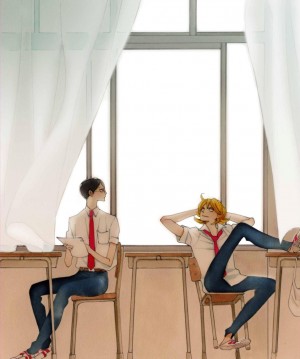 Episodes: 1 (movie)
Aired: February 2016
The 3rd position had to be Classmates. This story revolves around an honor student, Rihito Sajou, and Hikaru Kusakabe, a guitar player who is very popular with women. These two boys attends the same high school, and while Sajou is quiet and serious, Kusakabe is straightforward, hotheaded and easygoing. As their personalities may clash, something happens while preparing for the chorus festival, and love strikes.
Classmates was born as a manga first, from Asumiko Nakamura's wise pen. It's not a stretch to say that this movie adaptation doesn't disappoint as it follows the manga version step by step. Sajou and Kusakabe will face all the trouble of teens. So they will fight, argue and then they'll make up as their bond will grow stronger. For as serious as Sajou is, he won't miss the chance to admit that he loves Kusakabe, going to the extent of wondering why Kusakabe even fell for a bookworm like him. In those insecurity moments, Kusakabe will become his strength.
We think this movie is really worth watching. Whether you like shounen-ai, or you prefer something different, this story shows a slice of life through where everyone of us passed. Classmates holds a nostalgic feeling, and the right amount of funny moments as well. Be sure to catch up to it!
---
2. Super Lovers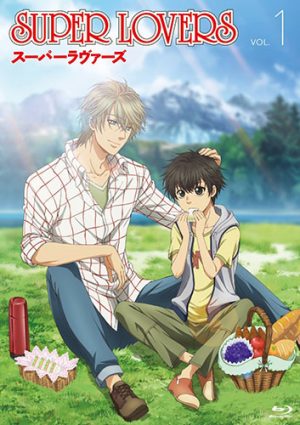 Episodes: 10
Aired: April 2016 – June 2016
Born from Abe Miyuki as a manga, Super Lovers gained a lot of popularity thanks to a big range of unbearably cute characters! This anime version doesn't disappoint, and it revolves around Haru Kaidou, and his three brothers. Haru grew up in Canada, but as soon as their parents divorce, he has to move in with his father, and so he's taken in Japan. There, he discovers to have a new family with two little twin brothers to take care of. The moment everything settles, Haru turns 17 and his mother calls him back in Canada, asking for "help". That's the moment when Haru and Ren meet. Ren is an 8-year-old little boy without a family, saved by Haru's mother from an orphanage. Haru will have to tame the little beast, and take care of him for an entire summer.
Time passes and it's finally time for Ren to move in Japan and live with Haru. The age gap that made them like actual brothers in the beginning, turns into something deeper. As these two live together, they will face a lot of hardships. The twin brothers don't accept Ren easily. Ren is introverted and barely speaks; Haru fights with himself since Ren is still a teenager. In the end, Haru and Ren's sweet love will bloom in a natural way. Super Lovers is a shounen-ai anime that faces a lot of important themes, like the fear of being abandoned, or the love towards family. If the premises of the age gap between Haru and Ren scare you, no fear: Haru is still a considered man who doesn't harass children. So what are you waiting for? It's time to drown into this fluffy world!
---
1. No. 6

Episodes: 11
Aired: July 2011 – September 2011
Our 1st position had to be No.6, like literally, it had to be No.6. The reason is that this show went almost unnoticed, and yet it is a rare gem in the shounen-ai universe. No.6, born as a novel first from Atsuko Asano, is an amazing story that lived up to the expectations of those who read and enjoyed the novel version.
The story revolves around Nezumi – meaning "rat" – and Shion. Shion lives in the city of No.6 where everything is nice and beautiful, and life is peaceful. Nezumi lives the "true life" of those who are rejects outside the walls of the city. One stormy night Nezumi appears in front of Shion's home, covered in blood and almost dying. Shion put all his efforts to save him, and his actions resulted in him being degraded from his position in the society. Now deprived of a brilliant future, Shion adapts to the new situation, while Nezumi disappears.
When Shion, years after, will be in danger, Nezumi – who never forgot how Shion helped him – will appear and save him. That's the moment when Shion, now freed from obligations toward the city, will discover the flip side of the reality. Orphans, sick persons and rejects try to survive just outside the city. That is Nezumi's world. On this background their relationship will gradually develop, as the two try to find a way to fight the system!
No.6 is a story that deserves a lot of attention. It is amazing per se, and it depicts a society that lives a lie, while people die outside the cities. If the plot is wonderful and full of deep meanings, the relationship Nezumi and Shion have is just one of a kind. It's not melodramatic, nor rotten. It's simply pure and simple as it seems: they love each other, and that is all what matters to act accordingly. This story deserved more attention, and maybe one or two episodes more. Since it's perfectly fine even as it is, we recommend that you all enjoy this little masterpiece that will find a special place within your hearts!
---
Final Thoughts
Our ranking came to an end, but not our love for shounen-ai anime. In fact, it proved to be a hard task to choose only ten shows, in a universe that is so big and well-equipped. How did you like it? If you are just starting with shounen-ai anime, this ranking will be your guide. If you are a veteran, let us know what you think about it. In this list, we tried to put those anime that are less known, but still very good indeed. Hope you enjoyed the ride!
---
---
Shounen-Ai anime used to be sparse back in the day, but thank goodness they aren't anymore. Today, we're blessed with a yummy selection of anime. For those anime fans that like their anime tinged with bromance and mild guy-on-guy action, shounen-ai is most probably your boon. Shout out to all the BL lovers: let's check out our top 10 shounen-ai anime! And to those new believers, feel free to spend your late nights binging away on these yummy boys.
Trust me, it ain't easy making the top 10 pick. I'm sure some will be familiar and some not so much. Nevertheless, let's get down to business and check out the top 10 shounen-ai anime!
10. Gravitation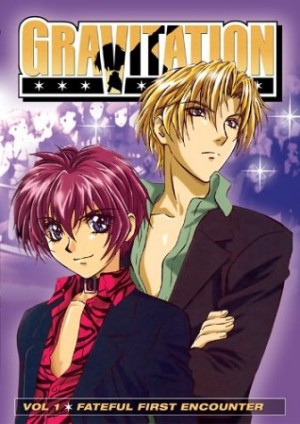 Episodes: 13
Aired: Oct 2000 - Jan 2001
Here, we have an anime about Shindou Shuichi, an aspiring pop idol, who struggles to make the deadlines for his debut with chart-topping songs. Shuichi meets Yuki Eiri, who crushes his dreams by saying Shuichi is talentless. Initially, propelled by a thirst for revenge, Shuichi completes his song but ends up diving deeper into a relationship with Yuki.
There's no need to defend why Gravitation makes the top 10 list. As a Shounen-ai fan, this anime was probably the first boy-on-boy anime you'd encountered as you began your BL journey. With its adorable pairings and storyline set in the music-industry, Gravitation sets the bar high for the rest of the Shounen-ai anime to come.
---
9. Gakuen Heaven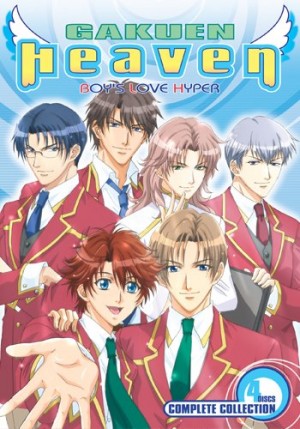 Episodes: 13
Aired: April 2006 - June 2006
High school setting, student council involvement, uniformed boys, this anime is simply waiting for you to gobble it up. It has almost every element a typical harem anime would, which entails drama, miscommunication and romance. Plot-twist: the protagonist is a guy and so are all the characters vying for his attention. While there are multiple manga volumes that predict different outcomes for the main character, Itou Keita, the anime only chooses one pairing to focus on.
Gakuen Heaven makes the 9th spot on our list because there are lots of bishounen in school uniforms. If that doesn't take the cake, then the storyline is also quite entertaining. The protagonist struggles to find his uniqueness to belong in the school and along the way, he creates intense relationships with the others. He will end up falling for the right guy (if you are rooting for the right team). Not to mention, the OP is incredibly catchy.
---
8. Tight-Rope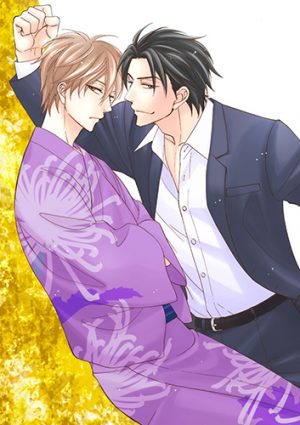 Episodes: OVA 2
Aired: May 2012- June 2012
Manga turned anime, Tight-Rope is one of Natsume Isaku's popular creations. Natsume sensei's manga are always delightful to read with her aggressive seme's and reluctant uke's. Tight-Rope tells a story set in the world of the yakuza where the heir of a yakuza family, Oohara Ryunosuke, rejects his inheritance to protect his childhood friend, Satoya Naoki.
If you like Shounen-Ai, you cannot miss this anime. The boys remain quite brutish as they are yakuza and speak with a refreshing Kansai accent! Nevertheless, audiences still get to enjoy boy-on-boy heated make-out sessions that are dribbled through out the anime. With only two episodes, Tight-Rope leaves us begging for more and we can only hope to see more of Natsume sensei's works adapted into anime in the future!
---
7. Loveless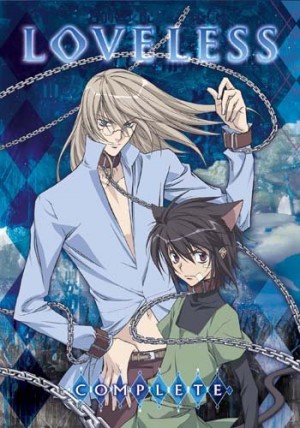 Episodes: 12
Aired: April 2005 - June 2005
Here is an anime that focuses beyond its Shounen-ai genre. Loveless features a twelve year-old, Aoyagi Ritsuka who loses his older brother mysteriously. Ritsuka then meets Agatsuma Soubi and uncovers his brother's involvement in a fighting pair. Soubi being the "Fighter," needs Ritsuka to inherit his older brother's role as the "Sacrifice." Their relationship develops beyond that of just a fighting pair.
The art in Loveless is plain beautiful, making it delightful to watch. However, this anime makes top 7 because it goes beyond its shounen-ai genre. Instead of a typical romance tale, Loveless features supernatural elements and its characters are extremely layered (like a freaking onion). This is certainly one to check out even if you're not a shounen-ai fan as it actually has a plot-line.
---
6. Uragiri wa Boku no Namae wo Shiteru (Betrayal Knows My Name)

Episodes: 24
Aired: April 2010 - September 2010
Uragiri wa Boku no Namae wo Shiteru is an anime about Giou Yuki who has a supernatural ability to read people's emotions. He becomes troubled with his mysterious powers and meets Crosszeria Luka, a sexy demon (dura). The boy-love tones exist but you really have to dig deep and read between the lines.
Marking the midpoint of our top 10 list is Uraboku, short for its long title. Uraboku has almost all the elements of a good anime. It has sexy demons, save-the-world drama, fighting, adventure and (gay) romance. Plus, lots and lots of bishounens, AKA beautiful boys. Although the plot-line leaves much to be desired. So if eye candy is not enough for you, then pack your bags and head out.
---
5. Hybrid Child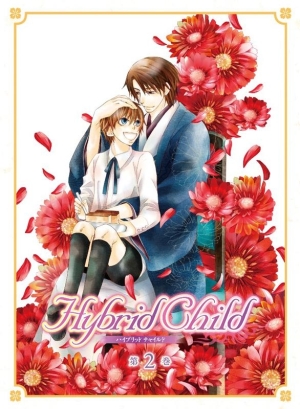 Episodes: OVA 4
Aired: October 2014 - January 2015
So, Nakamura Shungiku probably outdid herself this time, with a short series about android dolls and their relationship with their masters. While the doll and master spiel is not new, Hybrid Child stands out as it tells the story of three interconnected pairs in the most dramatic and tear-jerking way.
The first two stories revolve around the struggle between the masters and their android to find love – both incredibly sweet and typical of Nakamura sensei. However, the last story is one to remember. Set in a historical background, this arc is about the android creator, Kuroda, and his regretful love with Tsukishima, a fallen swordsman. Be warned: there'll be sand in your eyes.
---
4. Patalliro!

Episodes: 49
Aired: April 1982 - May 1983
If you haven't watched Patalliro!, you definitely must check it out. Patalliro! is an anime about the boy-king, Patalliro, of the country of Marinera. With the sudden death of his father, Patalliro becomes the heir and faces many threats to his life. As he attempts to evade death, a gorgeous English M16 agent, Major Jack Bancoran joins him. The two make a dynamic pair which is hard to find in today's anime.
Spearheading the dawn of shounen-ai in anime, Patalliro! has a comedic story with lots of bishounen. With all the current anime styles, Patalliro!'s art style is indeed unique and gives audiences a blast from the past. Not sold yet? The boys wear purple eyeshadow and they have hair so long that it touches the floor. Also, Patalliro is so sassy and witty, his gags are sure to make you laugh out loud.
---
3. Love Stage!!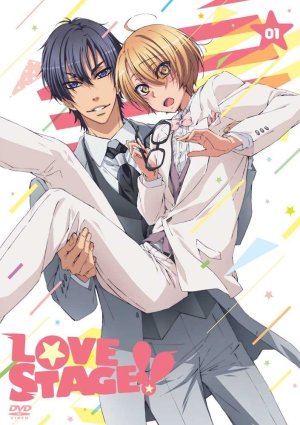 Episodes: 10
Aired: July 2014 - September 2014
Love Stage!! is one of the many lovechildren between Eiki Eiki and Taishi Zaou. Adapted from its popular running manga, Love Stage!! is an anime about handsome pop idols, super stars and a shy but talented budding actor. If you like Gravitation, you'll probably enjoy Love Stage!! as well.
The crisp and bright artwork elevates the shounen-ai genre. Now, we're in a new playing field of character development and comedic relief. Sexually tame but fear note, there'll be plenty of kissing. So, let your imaginations run wild. I'm sure we're all hoping there'll be a season 2 in the making!
---
2. Junjou Romantica

Episodes: 12
Aired: April 2008 - June 2008
Finally, top 2 of our list is most likely the king of shounen-ai. With three different arcs interchanging throughout the anime, Junjou Romantica features pairings that are not only unique in their own ways, but also hilarious to cheer on.
This gift bestowed upon us by Nakamura Shungiku features three strong pairs that reveal their glorious boy-on-boy loving through much obstacles and drama. The main pair being Usami Akihiko and Takahashi Misaki, shows the most drama as Misaki fervently tries to evade Usami's advances and hides his growing feelings. This anime is in its third season, so HURRAH! I hope it never ends. If you're new to shounen-ai, go forth and binge away.
---
1. Sekaiichi Hatsukoi (World's Greatest First Love)

Episodes: 12
Aired: April 2011 - June 2011
Sekaiichi Hatsukoi tops the list with not much gap between Junjou Romantica. Both creations of Nakamura sensei, Sekaiichi continues to take place in the publishing world of Marukawa Shoten. True to its title, this anime is about the rekindled first love between Onodera Ritsu and Takano Masamune. Both characters, though an unfortunate misunderstanding, separated in their high-school years, but are unexpectedly reunited in their publishing office as boss and subordinate.
Why is Sekaiichi placed first? Most likely due to the way the story draws back into both characters' paths and reveals their suppressed feelings towards each other. Seeing a rekindled relationship come to life is incredibly satisfying, albeit it drags out a little. Nevertheless, Masamune is the ultimate seme and it's nice to see such an aggressive yet stoic character fall deeply in love. As for Ritsu, the way his resolve crumbles is simply satisfying to watch.
---
That concludes our top 10 list. I hope you'll get a chance to check out these Shounen-ai anime, if you have not already done so. Frustratingly, there is still such a lack of good shows in the shounen-ai genre, and it would be wonderful to see our choices expand in the near future.
Nevertheless, let's celebrate the animated boy-on-boy anime we have now! And, leave your comments down below on your favourite shounen-ai anime and why. 🙂
---