What You Need to Know:
Based on the weekly data collected on the Japanese anime tracking site Ani x Me, the ranking for top 20 anime of last week has been updated.
The notable thing this week is that we see some older names coming back into the mix, like Your Lie in April and Ace of Diamond.
This could be because the current anime are not interesting enough, but that's pure speculation for now...
Ranking | (Change From Last Week)

1st. Gintama (Season 3) (↑53rd)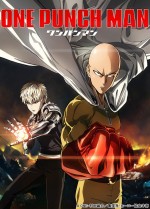 2nd. One Punch Man (No Change)
3rd. Mr. Osomatsu (↓1st)
4th. Oremonogatari!! (↑65th)
5th. Owarimonogatari (↓3rd)
6th. Seraph of the End (Season 2) (↑18th)
6th. Is the order a rabbit?? (Season 2) (↓4th)
8th. Yuru Yuri San Hai! (Season 3) (No Change)
9th. Your Lie in April (↑-)
10th. Haikyuu!! Second Season (↓7th)
11th. Beautiful Bones -Sakurako's Investigation- (↓5th)
11th. Noragami Aragoto (↑15th)
13th. Shomin Sample (No Change)
14th. Mobile Suit Gundam: Iron-Blooded Orphans (↑19th)
15th. Prison School (↑64th)
16th. Attack on Titan: Junior High (↓14th)
17th. World Trigger (↑72nd)
18th. Subete ga F ni Naru The Perfect Insider (↓11th)
19th. Ace of Diamond (↑104th)
20th. Ace of Diamond Second Season (↑27th)

Source: Ani x Me
---
When you see Owarimonogatari and Oremonogatari side by side, they almost look the same!
I've always thought so!
---
[ad_dfp position="bottom1" unit_pc1="true" unit_pc2="true" unit_sp1="true" class="mt40"]