The North won their war only through the power and sacrifices made by the supernatural beings known as Incarnates. These half-human creatures were regarded as heroes at first, though they were quickly discarded by society. Many of the Incarnates began to wreak havoc on the people around them. Their captain Hank intends to make sure the Incarnates do not harm anyone else, setting out to fulfill his promise of ending their lives before they lose their humanity. But Hank's former friend Cain Madhouse is scheming to use the Incarnates' chaos for his own purposes…
While it wasn't quite the fantasy/supernatural anime we were looking for this season, To the Abandoned Sacred Beasts offered an interesting concept, as well as plenty of moral dilemmas for us to ponder. Mainly, this anime analyzed the idea of what it means to be human, through the eyes of both its human and Incarnate characters. The Incarnates are soldiers returned from war, struggling with PTSD and trying to adjust back to normality, even as they slowly lose their sanity. Though it could be repetitive at times, To the Abandoned Sacred Beasts did have several thought-provoking moments we loved. Here are a few of the most impactful moments from this series!
5. Seeing the Sea – Episode 4

When Hank and Nancy Schaal Bancroft try to stop the Incarnate Behemoth from rampaging through an important train bridge, none of their words or deeds seem to reach the beast. Through the maneuverability of some explosions, Hank finally manages to take the behemoth down. Hank then explodes some of the nearby terrain, giving his comrade what he had desired all along – a clear sight of the sea. It is an emotional moment, as the Incarnate finally achieves his one goal and finally finds peace.
Each time an Incarnate is put to rest, it was a little emotional, but this early episode was perhaps one of the most poignant. Arthur Allston still had some humanity left in him, but this quiet and steadfast man was desperate to achieve his own goal, so Hank helped him and gave him peace at the same time.
---
4. Hank Questions His Reasons – Episode 10

Throughout the series, Hank has been firm in his resolve to find each of his comrades and put them to rest. Yet as he wanders alone through the snow, he starts to lose faith that he has been doing the right thing. His fight with Roy doesn't help with his doubts, but when Hank finds Schaal again, she reassures him that he is on the right path.
After all that Schaal and Hank have been through, it was nice to see Hank have a more humanizing moment. At the same time, seeing how Schaal has learned to understand the emotions of the Incarnates was heartening as well!
---
3. The Introduction and Initial War of the Incarnates – Episode 1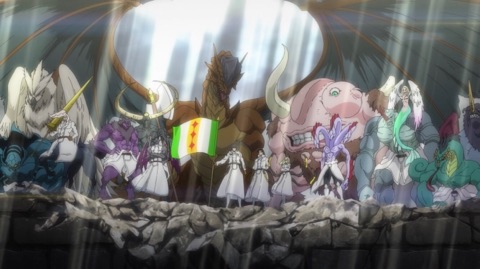 One of the best parts of To the Abandoned Sacred Beasts was the introduction monologue in the entire first episode! We get to see the Incarnates as they were initially viewed—heroes making an important sacrifice for their country. The shock of seeing the first Incarnate turn berserk hits hard, and the oath that Hank takes to ensure all of them die as humans is inspiring. The first episode is one of the most unique in this regard. It is important that the pilot remains impactful to us throughout the rest of the series, and the episode achieves this goal easily for us!
---
2. Hank's Final Battle with Cain – Episode 12

Throughout the whole series, Cain has been the main antagonist behind the scenes, goading Hank time and again. Their final clash on the battlefield is impossible, with Cain's vampire powers too strong for even Hank to overcome. It is only after Schaal stands with him that Hank finds new strength, allowing him to use his powers during the day. Though Cain manages to escape, Hank shows him that he will continue his quest no matter what. Their fight was one of the best of the season and a strong finish for this series that has had many low points.
---
1. Schaal Pulls the Trigger – Episode 7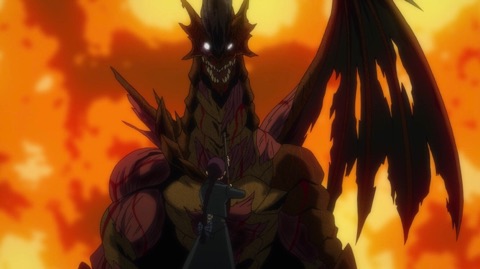 The most emotional moments of To the Abandoned Sacred Beasts involved Schaal and her father John. After losing him to Hank, Schaal was starting to come to terms with his death until she finds him raised again, this time with none of his humanity left. Fulfilling his own prediction that she could pull the trigger when needed, John finally meets his definite end when Schaal raises her rifle and shoots him through the heart.
While this outcome was fairly predictable, it was still an emotional scene, as Schaal finally realized all of what Hank had been going through with his comrades. It was a powerful scene of strength for Schaal, one of the first where she has actually chosen a clear path.
---
Final Thoughts
To the Abandoned Sacred Beasts is not one of the best anime of the season. However, it had plenty of memorable moments to go along with its moral and political discussions.
What were your favorite moments from To the Abandoned Sacred Beasts? Let us know in the comments below!
---