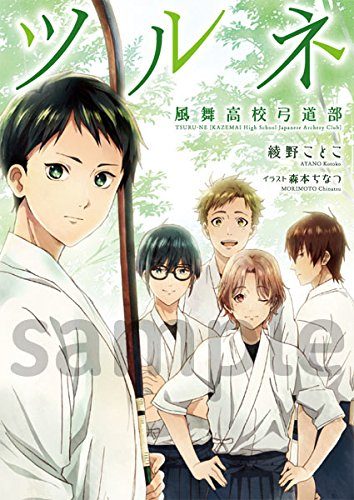 What You Need to Know:
In line with the previous announcement for Piano no Mori getting an anime adaptation in 2018, NHK has gone ahead and announced their next series! Tsurune, a story of boys who are members of an archery club in high school.
In the same announcement, the series, written by Kotoko Ayano & illustrated by Chinatsu Morimoto, will be illustrated by none other than the beloved studio Kyoto Animation!
This is the second series that has been announced today by NHK. Since the first was for Spring 2018, then we could be looking at a Summer 2018 debut. Keep it with us as we bring more information to you when it is announced!
Source: NHK Announcement Page
---
K-K-Kyoto Animation? About boys in a club? I smell gaybating and fujo-bait!
Yessssss. I am ready for boys who are going to be very close to each other in this club... in many different ways.
---