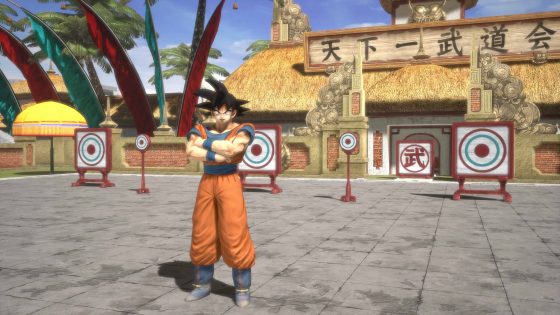 What You Need to Know:
For those residing in Japan this is perhaps some great news for you, since Shinjuku is located right in the heart of Tokyo so it's just a simple train ride away. Those outside of Japan however, this may be some news worth traveling for!
Bandai Namco Entertainment Inc. will open the largest VR entertainment facility in Japan, "VR ZONE™ SHINJUKU", in Shinjuku Kabukicho Tokyo on Friday, July 14.
Building upon the success of the previous "VR ZONE Project i Can™" facility, VR ZONE SHINJUKU will house over 15 activities featuring some popular IPs such as Dragon Ball VR "Master of the Kamehameha", Evangelion VR "The Throne of Souls", Ghost in the Shell Arise: Stealth Hounds, along with everyone's favorite karting game MARIO KART ARCADE GP VR!
VR ZONE SHINJUKU will also include a wide range of new VR activities where guests will be able to experience exploring a fantasy world on a winged bicycle, a horror-filled dinosaur survival run, and much more. Every activity is designed for guests to lose themselves in the immersive VR experience. Guests will also be able to enjoy a variety of non-VR activities, such as surviving a giant expanding balloon while in a locked cell, purchasing original souvenirs, and enjoy meals and activities in a virtually simulated resort themed dining space, making for a truly unique entertainment experience! Don't miss out on this great chance to experience something out of this world, starting next month!
Source: Official Bandai Namco Press Release
Additional Information
Official Website
Screenshots
---
Oh nice! I'm definitely making my way over there day 1! I have to try out the Mario Kart VR and Dragon Ball one!
Even the cafes and attractions all have VR? Amazing! Can't wait to go!
---