What You Need to Know:
Hello and welcome to our weekly light novel chart, bringing you the best of recent light novels according to the sales here in Japan.
In last week's chart we saw plenty of new volumes in the top ten, including the latest Re:Zero kara Hajimeru Isekai Seikatsu which debuted at number one.
But which is the best-selling light novel of the moment? Scroll on down to find out!
---
Kono Subarashii Sekai ni Shukufuku wo!
Dungeon ni Deai wo Motomeru no wa Machigatteru Darou ka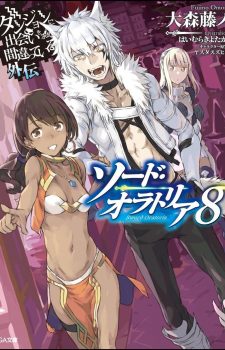 Yuujin Chara wa Taihen Desu ka?
Tsuki to Layka to Nosferatu
Noble Witches: Dai 506 Tougou Sentou Koukuudan
Source: Amazon
Nice, both the Danmachi series are in this week! Re:Zero went from hero to zero, though...
We've got some cool-looking new volumes here too! Yuujin Chara wa Taihen Desu ka? sounds like it could be funny!
[ad_dfp position="bottom1" unit_pc1="true" unit_pc2="true" unit_sp1="true" class="mt40"]