What You Need to Know:
Wondering which light novels are hot in Japan right now? Wonder no more! We're here with our weekly light novel chart, based on the Amazon rankings.
In last week's chart, Danmachi: Sword Oratoria battled its way to first place, pushing SaeKano down to second. New entries included the soon-to-be-anime-adapted Youkoso Jitsuryoku Shijoushugi no Kyoushitsu e and the ever-popular Granblue Fantasy.
But which light novels are flying off the virtual shelves right now? Scroll down to the chart to find out!
---
Mahouka Koukou no Rettousei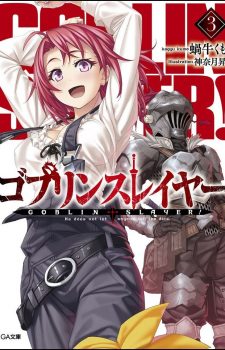 Dungeon ni Deai wo Motomeru no wa Machigatteru Darou ka
Re: Zero Kara Hajimeru Isekai Seikatsu
Saenai Heroine no Sodatekata
Kono Subarashii Sekai ni Shukufuku wo!
Source: Amazon
Goblin Slayer and Ryuuou no Oshigoto! are back, I see. I'm more interested in Shinobumonogatari, though!
Isekai Shokudou is on the rise, too! I can't wait to watch the anime version!
[ad_dfp position="bottom1" unit_pc1="true" unit_pc2="true" unit_sp1="true" class="mt40"]