What You Need to Know:
Welcome back to our weekly Light Novel chart chocked full of the best sellers from Japan!
Last week, Konosuba stayed at #1 while Mahouka, Ryuuou no Oshigoto, and Sword Art Online Moon Cradle were the heatseekers for last week. We also saw EroManga Sensei return, and Netoge no Yome debuted the newest novel.
This week though, can Konosuba stay on top? Let's find out below!
---
Sword Art Online Moon Cradle
Mahouka Koukou no Rettousei
Kono Subarashii Sekai ni Shukufuku wo!
Youkoso Jitsuryoku Shijou Shugi no Kyoushitsu e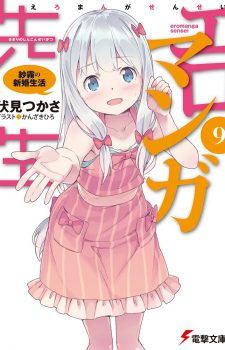 Uragiri no Kishi wa Ai wo Kou
Source: Amazon
WHO Said it was okay to bump down Konosuba?!
Well well well, of course it would be SAO to shoot up to #1!
[ad_dfp position="bottom1" unit_pc1="true" unit_pc2="true" unit_sp1="true" class="mt40"]