What You Need to Know:
Let's get cracking this Tuesday and get right to the Tuesday light novel chart!
Finally after weeks of High School DxD being #1, it has completely disappeared from the chart! Overlord is the only survivor to last from last week and it fell down the chart.
This week a new My Teen Romantic Comedy SNAFU debuts along with the first Slayers novel in decades. Koyomi Monogatari along with Date A Live also appear. Check out all of the finer details below!
---
My Teen Romantic Comedy SNAFU (Yahari Ore no Seishun Love Comedy wa Machigatteiru.) 13
Bungo Stray Dogs - Dazai Osamu no Nyuusha Shiken -
Bladedance of Elementalers (Seirei Tsukai no Bladedance) 19 Seito Shometsu
Slayers 16 Atessa no Kaiko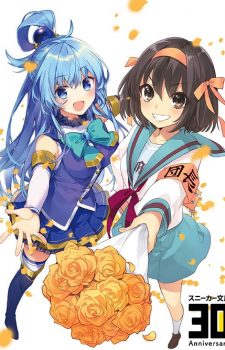 Jinrui wa Suitaishimashita 1
Source: CD Japan
Looking forward to getting my hands on Bladedance of Elementalers.
It's been 84 years since we got another Slayers...
[ad_dfp position="bottom1" unit_pc1="true" unit_pc2="true" unit_sp1="true" class="mt40"]