What You Need to Know:
Welcome back to the latest and greatest weekly light novel chart from Honey's Anime! Bet you cannot guess what is on the top of the chart!
Previously, the chart was completely new debuts and re-debuts from various novels like High School DxD, Accel World, Mahouka Koukou no Rettousei, Overlord, and more! Not a single title from the previous week survived.
This week... we have a demon commander, volleyball boys, and just one single title has managed to hang on. Which one is it? Find out below!
---
Re: Zero Kara Hajimeru Isekai Seikatsu 1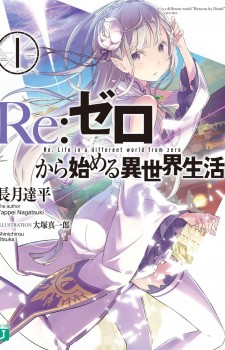 Haikyu!! Shosetsu Ban!! 9
Dungeon ni Deai wo Motomeru no wa Machigatteiru Daro ka 10
_
Okobore Hime to Entaku no Kishi 14
Kono Subarashii Sekai ni Shukufuku wo! 12
Daten no Inukami -SLASHDOG- 1
Source: CD Japan
I dare to say that this week has a stronger lineup than last week.
ooooo yes! You know it is a good week when Haikyuu is here!
[ad_dfp position="bottom1" unit_pc1="true" unit_pc2="true" unit_sp1="true" class="mt40"]