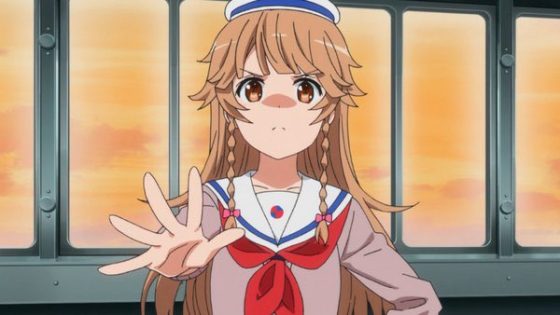 What You Need to Know:
At a certain Animate somewhere in Japan (most likely Akihabara according to commenters) a popularity poll is ongoing for spring 2016's military girl anime Haifuri aka High School Fleet.
Clear favourites are already apparent - check it out for yourself below! The more stickers a character has, the more popular they are.
Also, according to a Twitter user, it has been revealed in the Blu-ray disc limited edition extras that a spinoff OVA is also in the works - with Koko as the main character!
Source: Yaraon
Reactions Around the Web
There seems to be some deeper meaning that some have stickers avoiding their faces and others are covered in them
But why would you put stickers on their faces?! Also are there really this many Mii-chan fans?
What will the OVA be like? 30 mins of Koko-chan talking to herself?
This poll really shows how often half the characters showed up. I don't even remember most of their names...
Who the hell is Koko-chan
---
Whoever is doubting Mii-chan's popularity can answer to me.
Haifuri really does have a lot of characters though... I barely remember their roles, let alone their names!