También puedes leer este artículo en:Español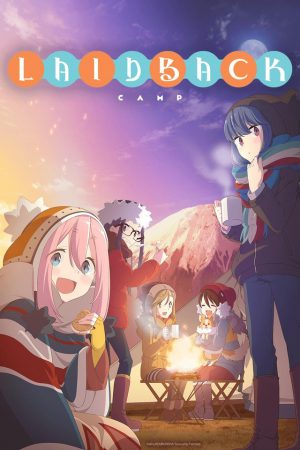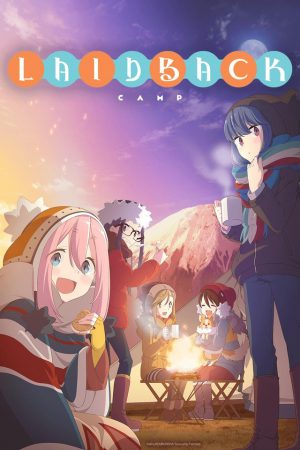 Yuru Camp Δ

Genre:
Slice of Life, Comedy
---
Airing Date:
January 4 2018
---
---
Honey's Highlights
An anime about camping? It reminds me of Yama no Susume or Long Riders. You know, all girls, simple story, nothing intense.
WHO SAID ALL GIRLS!?
Geez... Bee-kun not like that! Between this, Sora Yori mo Tooi Basho, and Hakumei to Mikochi, I am going to be in love this season.
Those are great similarities Mo-chan! I think fans will come to appreciate the scenerey around Mt. Fuji thanks to anime like this!
Official Images / Key Visuals
Synopsis
This is the story of a certain winter day.
Nadeshiko is a high school girl who moved from Shizuoka to Yamanashi. She wants to see the Mount Fuji displayed on the thousand-yen bill, so she borrows a bike and goes all the way to Lake Motosu. Unfortunately, it is cloudy that day. Unable to see Mount Fuji, the exhausted Nadeshiko lays down and falls into a deep sleep. When she wakes up, it is pitch black. It being her first time here, she does not know how to go home. However, one girl who likes camping, Rin, saves Nadeshiko who is terrified of being alone. In order to warm their cold bodies, they draw near to a bonfire.
The sound of the popping and crackling of the fire pierces the silence around the lakeside. Around the fire, Nadeshiko and Rin start to talk while slurping curry noodles. Finally, the moment that the two have been waiting for arrives.
"I see it…. Mount Fuji…."
The outdoor story of Nadeshiko and Rin, beginning with their meeting, starts here.
Characters & Voice Actors List
Nadeshiko Kakamigahara

Voice Actor: Yumiri Hanamori
---
A member of the outdoor crew at high school, she's drawn into camping when she meets Rin at a lake shore. She's always cheerful and positive and loves anything fun. She has a beautiful older sister.
Rin Shima

Voice Actor: Nao Touyama
---
A solo camper who started camping due to her grandfather's influence. She experiences camping with another person for the first time when she meets Nadeshiko. She's not a member of the outdoor crew, but she worries about Nadeshiko a bit.
Chiaki Oogaki

Voice Actor: Sayuri Hara
---
A bright and active person who chooses the camping spots and gear and brings the fun. She's lively and cheerful but is also full of emotion and easily brought to tears. Wanting to camp, she forms the outdoor crew with Aoi.
Aoi Inuyama

Voice Actor: Aki Toyosaki
---
A gentle girl who speaks with a Kansai accent. Of the reckless outdoor crew members, Aoi is like the secret leader who looks out for everyone during important times. She's called 'Inuko' by Chiaki.
Ena Saitou

Voice Actor: Rie Takahashi
---
Rin's friend, a free spirited person who goes at her own pace. She's not a member of the outdoor crew, but she occasionally shows interest in their activities. She also gives casual advice to Rin, who is bad at dealing with people. She has a dog called 'Chikuwa.'
Other Title
Laid-back Camp
Theme Songs

Opening Song: SHINY DAYS by Asaka
Ending Song: Fuyu Biyori by Eri Sasaki

Main Staff

Original Creator: Afro
Director: Yoshiaki Kyougoku
Script: Hitoshi Tanaka
Series Composition: Hitoshi Tanaka
Character Design: Mutsumi Sasaki
Sound Director: Takeshi Takadera
Music: Akiyuki Tateyama
(Credit Honey's Anime when you use our description.)
---