Seiyuu, the people who give voices to the characters we love in our favorite anime, indubitably has a notable impact on anime series. A lot of voice actors or actresses have their own fan bases who watch anime shows that star their favorite voice actors. Let us look at some of the rising and trending voice actresses of 2014.
1. Sora Amamiya

Sora Amamiya, the beautiful and talented voice actress, gave Akame (from the popular anime series Akame ga Kill of 2014) her charming voice. Akame really blossomed as a cold hearted and serious character thanks to Sora Amamiya.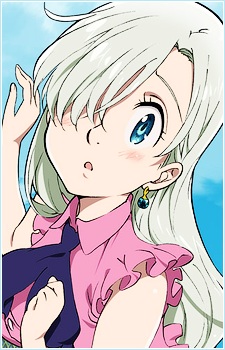 She also starred in the series Nanatsu no Taizai as the polite and fragile Elizabeth. Akame and Elizabeth may not seem very similar superficially, but they share the trait of having an underlying caring nature in their characters and the voice actress did well to have those emotions subtly appear in their words.
In 2013, Sora Amamiya voiced Liliana of Log Horizon and Rona of Majestic Prince.
For those looking for upcoming and new anime in which Amamiya will star, check out her role as Elizabeth in the aforementioned series Nanatsu no Taizai which will continue into the winter of 2015.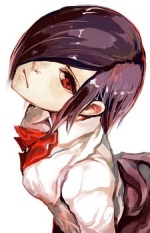 For Tokyo Ghoul fans, the sequel Tokyo Ghoul √A is expected to come out on Winter 2015, and Amamiya will continue to voice Touka Kirishima. She will also be starring with her Tokyo Ghoul co-actor Natsuki Hanae as she voices Asseylum Vers Allusia of Aldnoah Zero (second season) which is expected to air from January 11th 2015.
2. Ayane Sakura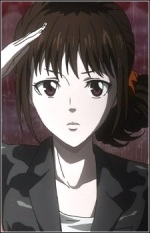 Ayane Sakura is pretty, popular and has a super cute voice which makes all of her characters seem adorable. Alright maybe not all, as the character she voiced in Psycho-Pass, Mika Shimotsuki, is very strict, straight forward and consequently cold-hearted.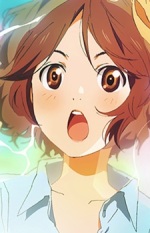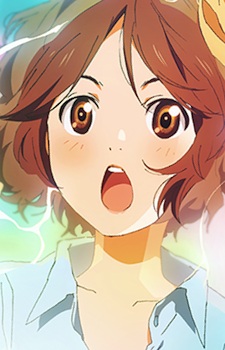 But Tsubaki Sawabe from Your Lie in April (a new and continuing anime series that will continue to run into 2015) lives up to my statement as Tsubaki is super adorable thanks to Ayane Sakura's voice and she also voiced Levi Kazama from Trinity Seven, Fall 2014 anime.
She is also expected to star in KanColle which will air as an anime in Winter 2015 as Shimakaze. She also voice acted in Dream Eater Merry as Merry Nightmare (2011).
3. Risa Taneda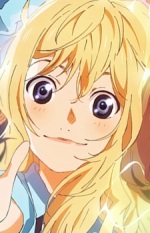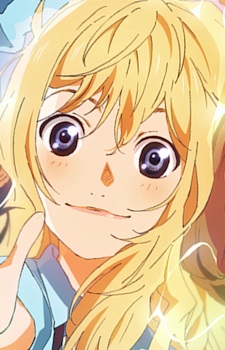 The Beautiful Risa Taneda brilliantly voices Kaori Miyazono, the mercurial and high spirited protagonist of the anime series Your Lie in April (The series will continue into 2015 so now is definitely a good time to start watching this amazing anime series). Kaori Miyazono's personality really makes the series enthralling and fortunately, Risa Taneda voices her and does it ever so magnificently.
However, Risa Taneda's skill as voice acting is not limited to characters like Kaori Miyazono as she also voices Neko Kuroha of Gokukoku no Brynhildr whose personality is rather complex and changes as the anime progresses. Risa Taneda is trending for a reason and that is not only because she is pretty and has an amazing voice, but also because of her skill as a voice actor.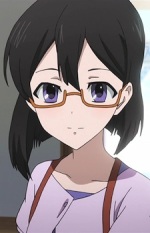 Speaking of more from recent anime (Fall 2014), she voiced Sayumi Takanashi from When Supernatural Battles Became Commonplace and Sachi Nagamiya from Glasslip.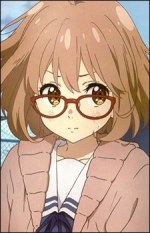 Well, I guess many people watched the show Beyond the Boundary and yes, Risa Taneda voiced Mirai Kuriyama!
4. Saori Hayami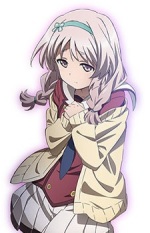 For those of you who do not yet know her, she is the voice actor of Hatoko Kushikawa from When Supernatural Battles Became Commonplace. Her voice acting took the already super cute airhead Hatoko and made her seem even cuter.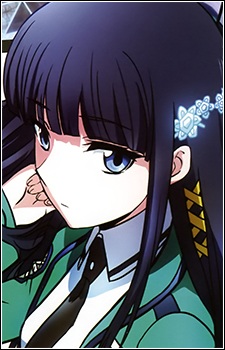 Tsuruko (Chiriko Tsurumi)
She can adapt to other character styles really well too as she voiced the sophisticated and complex Miyuki Shiba from Irregular at Magic High School (2014).
She also voiced the serious and practical Chiriko Tsurumi from Anohana: The Flower We Saw That Day (2011), and I doubt I need to comment on how amazing both her character and the overall anime was.
She is also voicing a supporting character (Emi Igawa) of Your Lie in April (this series has three of my trending voice actresses so expect some good voice acting in this series). For Oreimo fans, you can't forget that Ayase Aragaki is voiced by Saori Hayami! She will be voice acting the support character Honoka Tachikawa in Juuou Mujin no Fafnir which will run from January 9th 2015.
5. Ai Kayano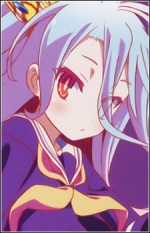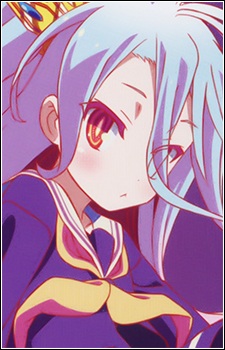 This pretty lady is the voice actor of Shiro from No Game No Life (2014). Shiro has a very interesting character and Ai Kayano does really well to bring that unique character come to life.
She voiced many characters in 2014 such as Hitoe Uemura from Selector Infected WIXOSS (2014), Yuuri Makita from Ao Haru Ride (2014), Sofya Obertas from Lord Marksman and Vanadis (2014) and Ayumi "San-chan" Sanda from Wolf Girl and Black Prince (2014).
But if it you have not seen a lot of recent anime, you may remember Inori Yuzuriha from Guilty Crown (2011) and Menma in Anohana (2011). She has actually voice acted in quite a number of films, and have probably heard her voice, just try to remember all the cute voices and she is probably one of them. She has been popular for quite a while and still trending.
If you cannot get enough of her and you are looking for new and upcoming content, she plays a small supporting role in Gundam Build Fighters Try as Eri Shinoda. She will also play as the main female protagonist Utaha Kasumigaoka of the series Saenai Heroine no Sodatekata which will run from January 2015. That is not all, she will play a supporting role in Aldnoah Zero (second season )as Magbaredge Darzana which will run from January 11th 2015, so we will be hearing her voice quite often in the upcoming months.
---
That covers the rising and trending female seiyuu of 2014. These talented artists are quite popular in Japan and have their own fan groups. It is high time the anime fans in the international community recognize the voice actors and actresses and show the love as well!
Felt a voice actress left out? Think someone else deserves to be on the list? Comment away!
by DarkVizier
---