También puedes leer este artículo en:Español
While we may have a slightly different understanding of voice actors in the west, in Japan, they are an indispensable talent worthy of a lot of respect. Being those who directly benefit from their abilities, anime fans definitely owe a lot of their enjoyment of the medium to the scores of individuals who decided to give life to the imagination of another person with their voice. Without much more to say without a voice of our own, we'd like to give you some of our favourite voice actors ever! Please note that for the purpose of this list, we'll be using the word "Seiyuu" in reference to the voice actors but also in reference to the fact that they're Japanese voice actors specifically. Please also note that this is an updated article and the former can be found below!
10. Koyasu Takehito – Dio, Jojo's Bizarre Adventure

Born on the 5th of May 1967, Koyasu Takehito had already earned his right as one of the most prolific seiyuu by December 2008, with a staggering role in 365 anime series. Most notable for his role as Dio Brando from the Jojo's Bizarre Adventure franchise. Capturing Dio's feverish selfishness, evil and wit, Koyasu has managed to create a character who is every bit of a phenomenon as the universe of his origin. Sporting several iconic phrases, Koyasu gave Dio Brando the life that instantly makes him one of the most memorable anime characters to date and arguing with that is, well… MUDA MUDA MUDA MUDA MUDA MUDA MUDA! Koyasu Takehito has played several other roles, many of which are of supporting characters, most notably Bobobo-bo Bo-bobo, Nagi Springfield from Negima, and even Sister from Arakawa Under the Bridge!
---
9. Hayashibara Megumi – Ayanami Rei, Neon Genesis Evangelion

Born on the 30th of March 1967, Hayashibara Megumi is a seasoned veteran in the industry. With a glistening singing and voice acting career, Hayashibara Megumi is a seiyuu legend! Her standout role for us is her Neon Genesis Evangelion role as the legendary stoic ice princess, Ayanami Rei. That particular role inspired many other characters and further entrenched the archetype in the anime medium in a phenomenon known as the Ayanami Rei Expy. Hayashibara Megumi's other roles include her legendary role as Cowboy Bebop's Faye Valentine, Osomatsu-san's Todomatsu, Paprika and even Jessie (Musashi) from Pokemon!
---
8. Chiba Isshin – Jin Kazama, Tekken 3 – 7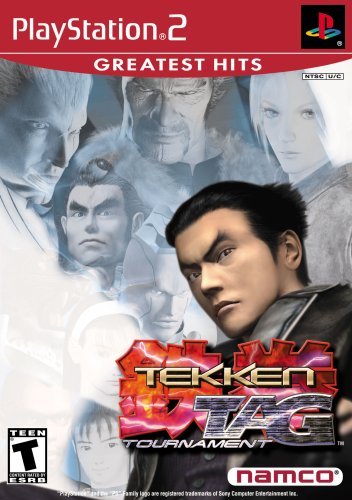 Chiba Isshin has had a number of roles as supporting characters in many different anime; however, his standout role for us is as Tekken protagonist Jin Kazama. Capturing the character's seriousness and the graveness in every single word Kazama utters, Chiba Isshin has earned our respect throughout the years. Chiba has also featured in One Piece as several characters, namely Mikazuki, Hammond and Gladius. Chiba's Jin Kazama role makes him the seventh single voice actor to play a single role in a videogame the longest; placing him in the same league as Mortal Kombat's Ed Boon who voices Scorpion and Yasui Kunihiko who voices Yagami Iori from the King of Fighters franchise.
---
7. Sugita Tomokazu – Sakata Gintoki, Gintama

Born in Saitama, Japan, Sugita Tomokazu's biggest role for us is his Gintama role, where he is protagonist, Sakata Gintoki. As Gintoki, Sugita is responsible for many years of laughter and unreal banter throughout the events of the anime! Be that as it may; however, Sugita is a talented seiyuu with a steady repertoire of roles including Arakawa Under the Bridge character Hoshi, Motosuwa Hideki from Chobits, and even Pipimi from the standout 2018 gag comedy, Pop Team Epic!
---
6. Natsuki Hanae – Kaneki Ken, Tokyo Ghoul

Bursting onto the scene in mid-2014 is Ishida Sui's Tokyo Ghoul, a title well-known throughout the anime world for various reasons; particularly the complex protagonist introduced to us as Kaneki Ken. Natsuki Hanae's voice brings Kaneki to life and his voice acting is incredible throughout the franchise. His performance of Kaneki's physical and mental anguish were brilliant; however, it is the contrast in Kaneki's demeanour from the beginning of the first season for which Natsuki deserves endless kudos. His other roles include Jaco from Dragon Ball Super, Nicolas Brown from Gangster, as well as Shigatsu wa Kimi no Uso (Your Lie in April) protagonist Arima Kousei.
---
5. Kayano Ai – Shiro; No Game, No Life

Gaining her interest in voice acting while watching Japanese-dubbed foreign films, Kayano Ai is a seiyuu with a stellar list of roles, including No Game, No Life main character, Shiro. This soft-spoken role stands out from much of Kayano Ai's roles in anime, which include 3-gatsu no Lion character, the motherly Kawamoto Akari. Other roles include Honma "Menma" Meiko from AnoHana, which is a peppier role than some of her others, showing great versatility from the brilliant seiyuu.
---
4. Tomatsu Haruka – Yuuki Asuna, Sword Art Online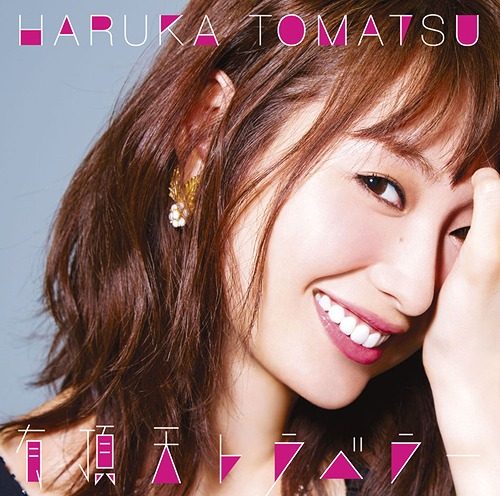 Boasting roles like To LOVE-Ru main character Lala Satalin Deviluke and a more serious Yuuki Asuna from Sword Art Online, Tomatsu Haruka debuted in 2007 and has flown high ever since. Other Tomatsu roles include Morgiana from Magi and Kariu Reina from slice of life series, ReLIFE, as well as an occasional appearance as the female version of Saiki Kusuo, on the occasion that he decides to use his shapeshifting powers. A completely different role to the two we've mentioned includes her hilarious role as Beelzebub supporting character Hanazawa Yuka, known to the other characters as "Paa" (crazy).
---
3. Noto Mamiko – Amaha Masane, Witchblade

Coming from Kanazawa in Ishikawa Prefecture, Japan, the seiyuu and singer Noto Mamiko makes our top three for her extensive list of roles in anime, as well as some of her performances of anime openings and endings. This list of theme songs include the first ending theme song of 2006 series Witchblade, of which she played the protagonist, Amaha Masane, a role which tested her voice acting ability as it was outside her usual archetype. However, she completely ate that role, as well as that ending theme! Noto Mamiko is also Fairy Tail's Mavis Vermillion, Enma Ai from Jigoku Shoujo (Hell Girl), and Kuronuma Sawako from Kimi ni Todoke (From Me to You).
---
2. Matsuoka Yoshitsugu – Yukihira Souma, Shokugeki no Souma (Food Wars!)

This guy's voice is unmistakable – the confident and crisp voice that very much describes many characters he voices, Matsuoka Yoshitsugu is without a doubt one of the most memorable seiyuu in the industry right now. Characters voiced by Yoshitsugu tend to be excitable, confident to a fault, outspoken and absolutely badass at times – however, they are also the most OP (over-powered) characters out! This includes Shokugeki no Souma's main character Yukihira Souma, Sword Art Online protagonist Kirigaya Kazuto, Sora from No Game, No Life; Amaki Ren from this year's Rise of the Shield Hero and even the insane priest from High School DxD, Fried Sellzen! Matsuoka's ability was recognised when he won the 10th Seiyuu Awards as the Best Actor in a leading role.
---
1. Nozawa Masako – Son Goku, Dragon Ball

Coming in at first place on our list of memorable seiyuu is none other than the woman behind the voice of possibly the most notable anime character ever – Son Goku of the Dragon Ball franchise. Coming in a time where martial arts was quickly coming to prominence, at least as far as entertainment was concerned, the Dragon Ball franchise is one of the biggest exports from anime and has touched just about every single corner of the globe. Masako Nozawa's voice takes getting used to if the Japanese dub of Dragon Ball Z and Super aren't what you started watching; however, after getting used to it, it becomes apparent the sheer familiarity of the voice, as well as the way in which it captures a Goku you can't help but think it greatly pleases author Toriyama Akira. Nozawa's other roles include Kitarou from 1960's series Gegege no Kitarou, in which Nozawa has remained the protagonist from the first iteration of this anime in 1968, to the 2018 reboot. All the applause on Earth simply wouldn't do this seiyuu justice.
---
Final Thoughts
As you've probably realised for yourself, voice actors are an incredibly important part of the anime we watch and it simply wouldn't be the same if these people didn't work as hard as they did to truly breathe life into the ink on our manga pages which are eventually animated. We've seen scores of voice actors capable of amazing feats of voice alteration and intonation which create some of the most unique and appealing sonic effects we've heard. We have seiyuu we can say are some of our favourites; however, it isn't fun just mentioning your favourites – let's talk! Who are some of your favourite voice actors? Drop a comment below and tell us all about them!
---
---
The dubbing and the casting of an anime is part of what the viewer keeps in mind while watching a series and it is really important while animated an anime. The voice actors are really important because we, watchers, are feeling the mood of the show and the characters' feelings through them and their acting.
For the beginners, while watching a new series, you should have thought you knew one character's voice from another anime. With their interpretation, voice actors mark the spirits of the viewers and that is why some anime fans would even decide to watch an anime only according to the casting and the voice actors who are performing in it.
The dubbing industry is quite wide in Japan, but there are still some voice actors/actresses who would keep in our mind because of their acting and the way they make us feel the mood of the anime we love. Trying to select and ranking them is not that easy as the level of some of them is pretty high. However, I think you will agree with this Top 10 of memorable Voice Actor !
10. Paku Romi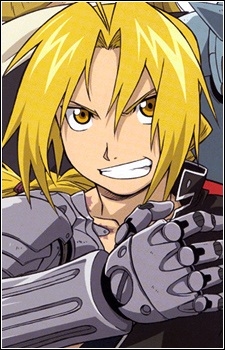 Globally famous for her performance as Edward Elric in Fullmetal Alchemist, Paku Romi is also known for her role in Nana as Nana Osaki, which made her earned a great notoriety. In Japan, she was nominated several times in the Best Actors of the year Top 100 because of her participation in a numerous successful anime.
Within her pretty long career, people who know her are used to her pretty deep and serious voice, which allows Paku Romi to play young boys as well as girls or adults.
---
9. Sawashiro Miyuki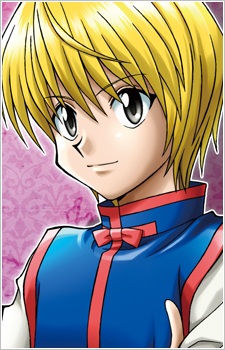 Especially known for her roles in Hunter x Hunter as Kurapika and her performance in Durarara!! as Sturluson Celty, Sawashiro Miyuki has the particularity to have played in Di Gi Charat, whose she also did the dubbing in English, which is pretty rare for Japanese Voice Actors.
She used to be part of a lot of successful anime as main or even support characters. As some of them would remember her shrill voice as Nanami Haruka in Uta no Prince-sama, she can also play young boys or more mature women with a deep tone thanks to her wide-range voice.
---
8. Kugimiya Rie

Kugimiya Rie was nominated several times for the Seiyû Awards and she is especially famous for her role as Kagura in Gintama and also for her acting as Alphonse Elric in Fullmetal Alchemist.
The majority of us would know and remember her voice in anime like Toradora (Aisaka Taiga) or another anime where she played as a Tsundere character. Because she performed a lot of Tsundere characters, she gains her nickname of "Queen of Tsundere" among her fans. With her pretty long career, Kugimiya Rie has probably played you favorite Tsundere character !
---
7. Sakamoto Maaya

Sakamoto Maaya is incontestably a globally known Voice Actress. Notably known in the series Ghost in the Shell in the role of Kusanagi Motoko, she is also famous for her role as Kanzaki Hitomi in The Vision of Escaflowne.
With her performance in Black Butler as Ciel Phantomhive, she has shown she can do a lot of very different characters and her 19-year dubbing career proves she has the experience to do a great job for each anime she plays in. At ease with the role of young boys as well as the voice of a fearless heroine, she is really a safe bet in the dubbing industry.
---
6. Suzuki Tatsuhisa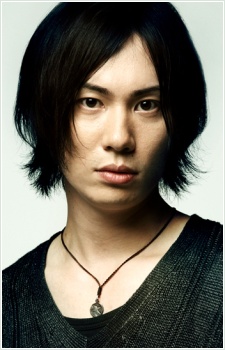 With an over 10-year career, Suzuki Tatsuhisa played a numerous of roles in anime, but imposed himself quite recently with some really successful anime like Bakumatsu Rock or Free!, respectively as Takasugi Shinsaku and Tachibana Makoto. More recently, he made a great performance in Nanatsu no Taizai as Ban.
Suzuki Tatsuhisa owns a pretty particular and wide-range voice, which allows him to adapt it to a lot of very different and opposite roles naturally and which is quite surprising sometimes, even for his fans.
---
5. Kaji Yûki

Winner of the 2009 Seiyû Awards in the category "Best New Actor", the career of Kaji Yûki is quite memorable. Famous for his role of Alibaba Saluja in Magi, he made a great performance with the voice of Eren Jaeger in Shingeki no Kyojin.
More recently noticed in Nanatsu no Taizai with his interpretation of Meliodas, Kaji Yûki possess a quite wide-range voice and appears frequently in famous and successful anime as very different characters. With his ever growing career, he imposes his place in the dubbing industry with more and more important roles.
---
4. Miyano Mamoru

Nominated several times for the Seiyû Awards, Miyano Mamoru is notably famous for his role in Death Note as Yagami Raito, which made him draw the attention and gain the respect from a lot of people.
He also shined in Ouran High School Host Club, performing the extravagant Tamaki Suô and shown how wide his range of voice was. In Uta no Prince-sama, he plays one of the main character, Ichinose Tokiya and all Otome Games fans surely know his name.
---
3. Mizuki Nana

Mizuki Nana has a great numerous of great roles within her career. Some of them should have known her in Naruto, where she is playing Hyûga Hinata. Others may be discovered her in Blood-C as the main character Kisaragi Saya. As a prominent voice actress, she is really famous in Japan as well for her acting as her musical career.
She is one of the most famous personalities in Japan and in 2010, a survey shown she was the actress/singer who was the most sold in this year. Because of her glorious career, the majority of us should have heard her voice in at least one or two anime and she will probably stay at the top for a long time.
---
2. Ono Daisuke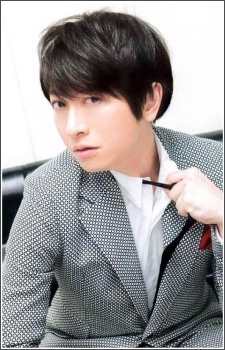 Ono Daisuke is mostly known for his role in Black Butler as the mysterious Sebastian Michaelis. This role was really a great opportunity for him to be globally known and his success keeps going on. After being one of the winners of the 4th Seiyû Awards, he won the 9th in the category of "Best Actor".
Also known for his role as Midorima Shintarô in Kuroko no Basket, Ono Daisuke, with his 14-year career, is mostly known among the anime and seiyû fans, accumulating famous roles one after another.
---
1. Kamiya Hiroshi

Mostly known for his role in Shingeki no Kyojin as Levi Ackerman, as well as his performance in Noragami as Yato, Kamiya Hiroshi has recently made talk about him thanks to his great interpretation of Akashi Seijuro in Kuroko no Basket.
With a really great career and a growing popularity, Kamiya Hiroshi won the 9th Seiyû Awards with the largest number of votes. He is playing in the majority of the famous series and every anime fans known about him or have already heard his voice in lots of anime. He definitely earns his place as the number one of this list!
---
And that is what ends our Top 10 Memorable Voice Actor in anime ! The selection and the ranking was quite difficult, but I think all the voice actors mentioned have earned their place in this Top 10 regarding their career !
Of course, the ranking may change according to each of us and a lot of others voice actors could be in this selection, as Fukuyama Jun or even Hanazawa Kana, but I think a lot of people would agree with me ! And if you are not, don't hesitate to tell us who would you choose to put in this Classement !
---